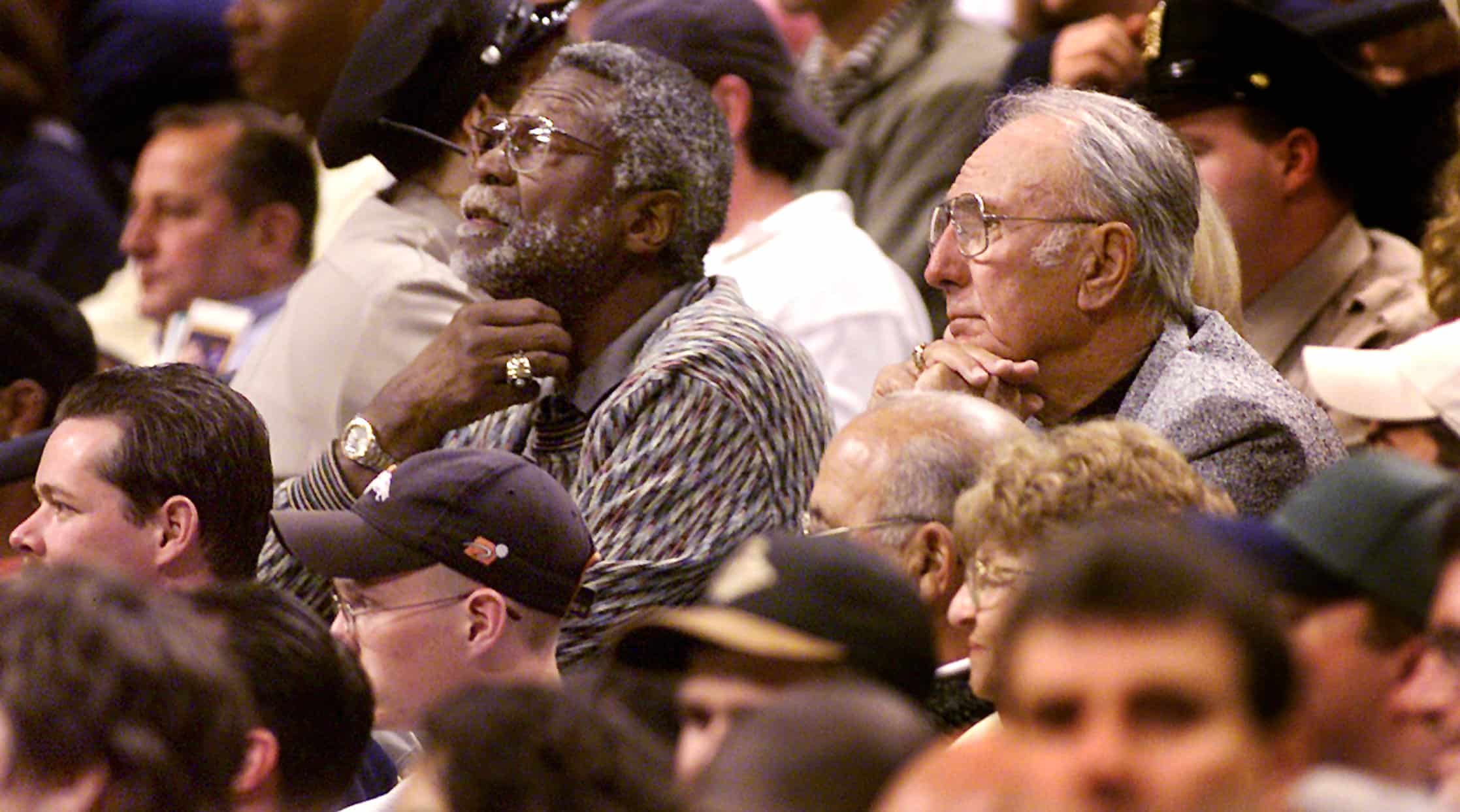 Bob Cousy Talks Old Friend Bill Russell: 'I Got a Hunch I'll Be Seeing Him Shortly'
Bob Cousy spoke about his former teammate Bill Russell after Russell died Sunday at age 88.
The glory days of the Boston Celtics have taken some serious hits in the last two years. Another hit came Sunday when the legendary Bill Russell died at the age of 88. Russell is one of several larger-than-life Celtics who have passed away since 2020.
Tommy Heinsohn, K.C. Jones, Sam Jones, and former coach Bill Fitch all died since November 2020. John Havlicek died in 2019. Bob Cousy, a week from his 94th birthday and a former teammate of Russell's, got real Sunday when reminiscing about the legendary center, saying, "I got a hunch I'll be seeing him shortly."
Bob Cousy remembers his teammate Bill Russell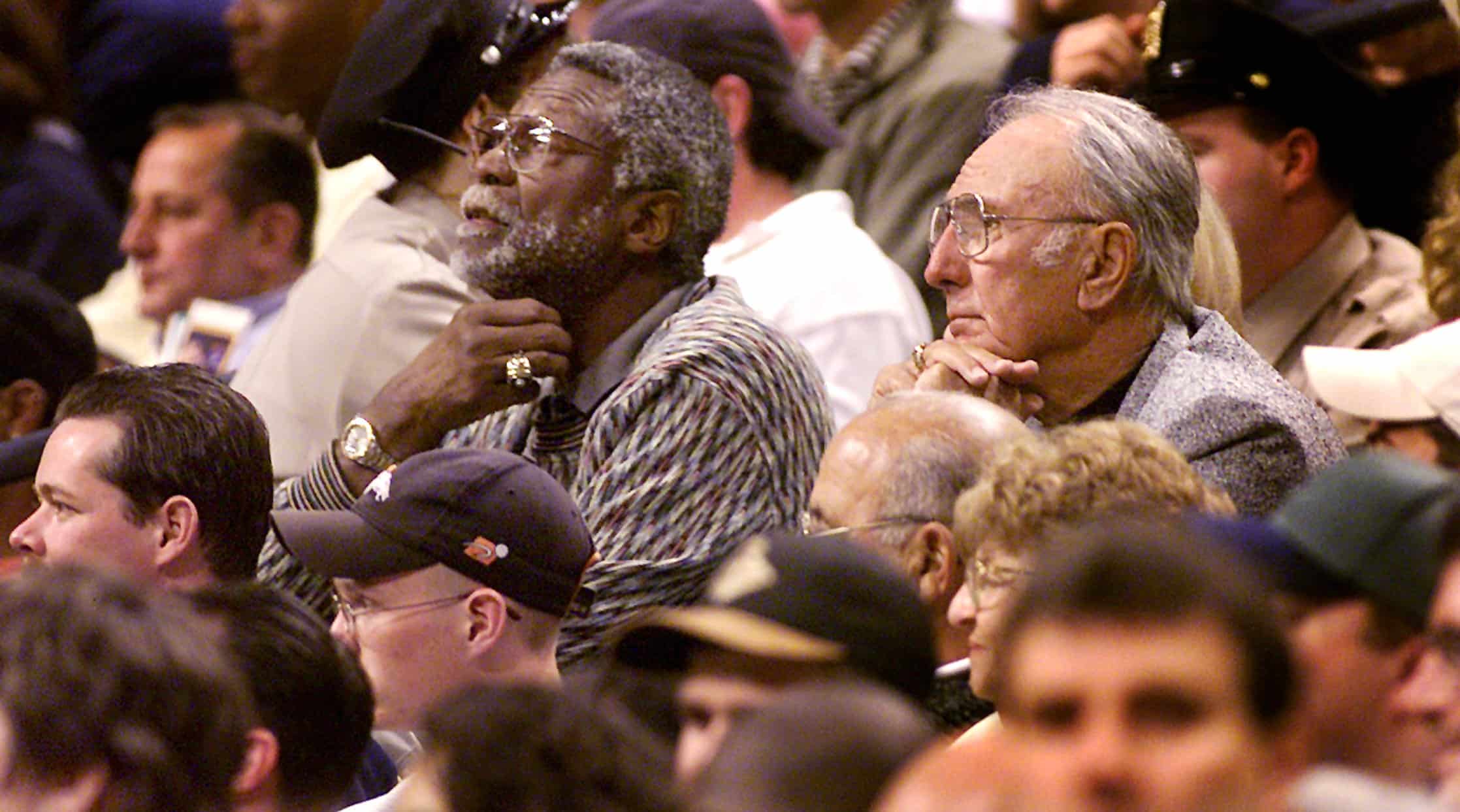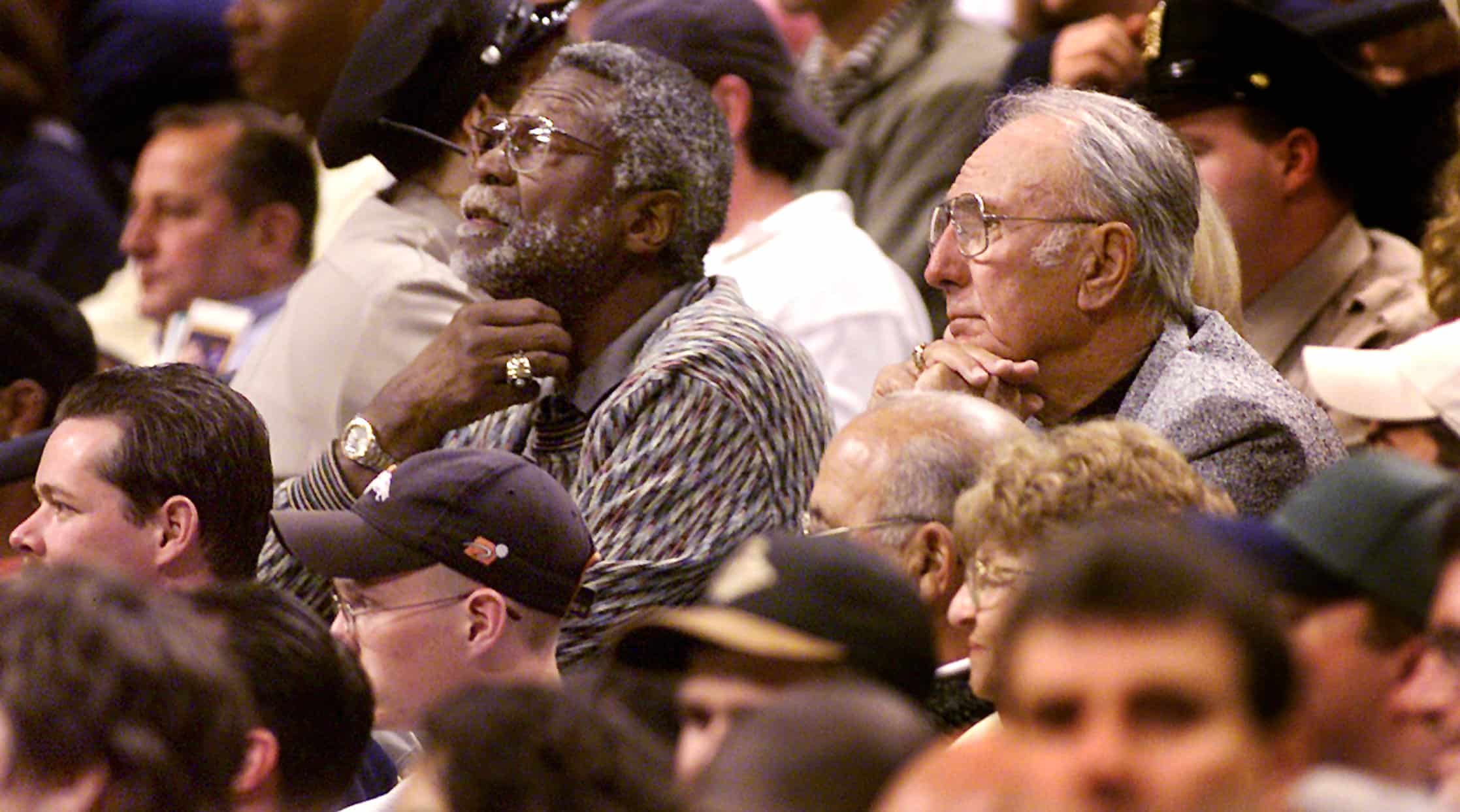 Russell was known for his 11 championships with the Celtics. Six of those titles he shared with Cousy, a 13-time All-Star. The two made up a big part of the Boston dynasty that won eight straight championships from the late 1950s through the mid-1960s. Cousy led the NBA in assists eight times and was the league MVP in the 1956-57 season.
He and Russell dominated on the basketball court. While Cousy noted Russell's athleticism and basketball accolades, he was quick to point out the impact he had off the court.
"Russell goes down as the best winner ever in American team sports," Cousy told Dan Shaughnessy of The Boston Globe on Sunday. "That's pretty significant, and that's never going to change. He fought the good fight, obviously, on the floor, but he fought the good fight off the floor, fighting racism all his life. Sticking his tongue out at the opponent. That's not easy to do.
"People give up things to take a stand, and Russell simply never cared. Jocks generally worry about their image after they've had a successful career and they're all very careful as to what they say and how they approach every issue. Most of them are very circumspect and have people that advise them. Russell just let it flow. He spoke out against racism in every form, and I'm sure he's happier for that now."
Cousy gets realistic about his own mortality
While Cousy referred to Russell as his "old friend," he admitted they weren't overly close as teammates. Cousy even said he was intimidated by him at one point. Cousy had regrets about not being overly close with Russell. He said his 2018 book, "The Last Pass," was his response to why the two weren't closer.
"I thought a lot about our relationship over the years," Cousy told Shaughnessy. "We didn't handle it. We just let it sit. We weren't buddy-buddy. We didn't go out. I'm close today with Satch (Sanders). I maintained a relationship with Sam Jones to some degree. And with K.C. (Jones). But Russ was not the kind of guy you got close to easily.
"He came to Boston with a chip on his shoulder, and none of us knew how to handle it. We were intimidated by him. We were kind of frightened by him, and we didn't reach out. And that book, 'The Last Pass,' was my response, 60 years later, for not reaching out. I had regrets and would have done it differently."
Russell's death made Cousy think about his own future.
"My old friend, Russ, beat me to it. He got there first. I got a hunch I'm going to be seeing him shortly. I don't want to be morbid, but I'm not signing up for the marathon these days. At 88, I suppose we expect it.

Bob Cousy, as told to Dan Shaughnessy of The Boston Globe
"Satch always says, 'Don't look over your shoulder,'" Cousy said. "'You'll see them gaining on you.' So I'm more and more aware of that every time the phone rings, and I get news like this. But I'm a realist. I'm ready for the big basketball court in the sky."
Like Sportscasting on Facebook. Follow us on Twitter @sportscasting19 and subscribe to our YouTube channel.