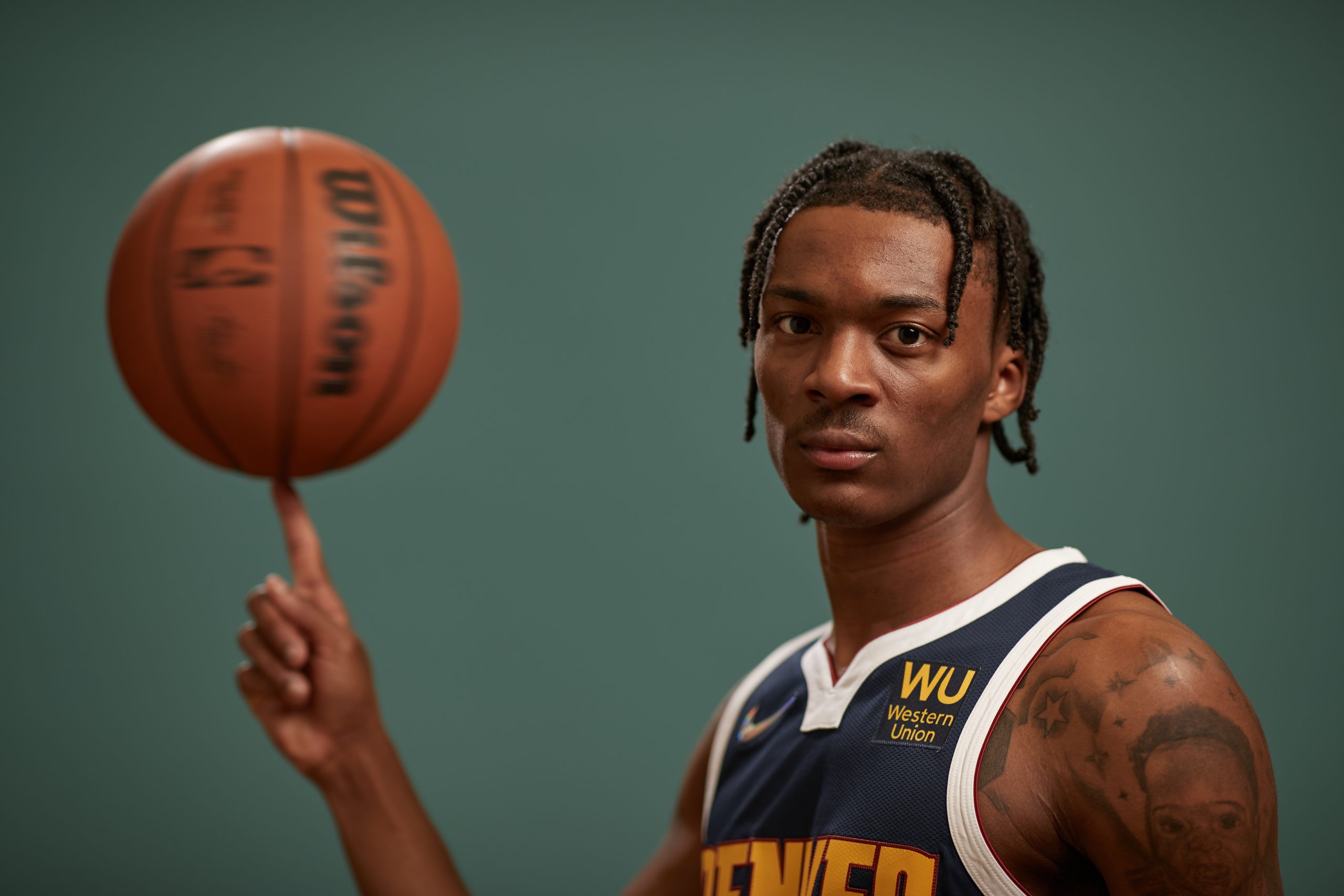 Bones Hyland, the Denver Nuggets Wiry Rookie, Impresses in Jaw-Dropping NBA Debut: 'Bones Is Sick'
Bones Hyland, a lanky rookie with the Denver Nuggets, isn't short on confidence or talent.
It didn't take long for Bones Hyland to make an impression in the NBA. The Denver Nuggets rookie had quite a preseason debut against the Los Angeles Clippers on Monday. Hyland, out of Virginia Commonwealth University, impressed with more than just his scoring. He wowed teammates, leaving young star Michael Porter Jr. to say, "Bones is sick."
Bones Hyland is not short on confidence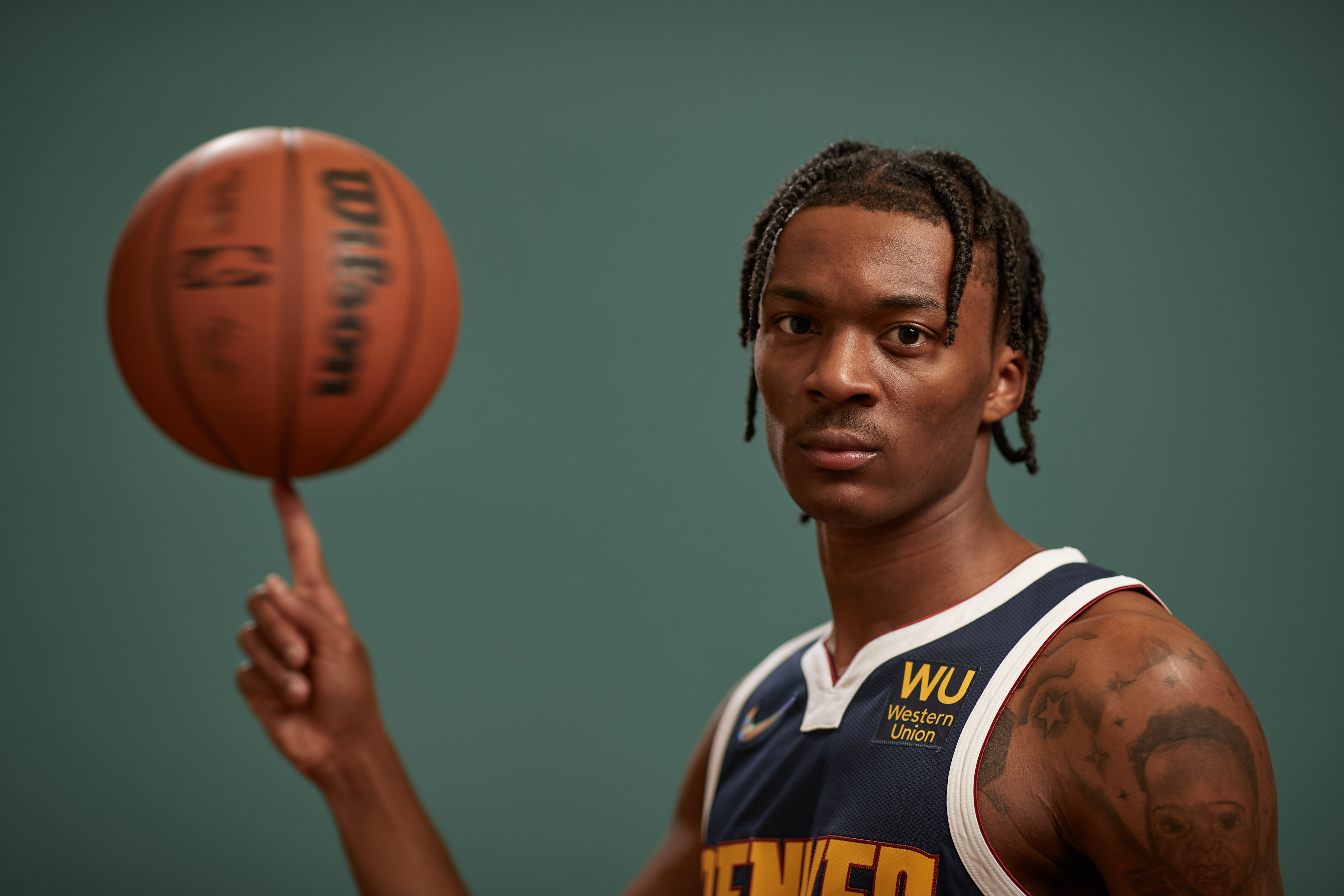 The Nuggets drafted Hyland, a 6-foot-3, 173-pound guard, with the 26th overall pick in the 2021 NBA Draft. While his wiry frame isn't typical of NBA players, Hyland showed he could play with the big boys Monday night. He said he always knew he could play at the highest level and was asked how he felt after his preseason debut.
"Extremely comfortable, like beyond comfortable, honestly," Hyland said after the game, according to The Denver Post. "I always believed I had a league game since I was younger."
Hyland finished with 19 points in 24 minutes, going 8-for-13 from the field. The Nuggets are deep at guard with Jamal Murray, Austin Rivers, and Will Barton, but that doesn't worry Hyland.
There's certainly no shortage of confidence in the rookie.
"My ceiling is so high," Hyland said. "You see the stars in the league now. I know I can reach that potential."
Bones Hyland wowed his coaches and teammates
It was more than just the 19 points that helped put Hyland on the NBA map. His quick first step helped him blow past defenders and take that lanky frame to the hoop for a 3-point play or two.
Nuggets coach Michael Malone said Hyland was already "ahead of the curve."
"He can get to places on the court that a lot of guys can't," Malone said. "There's so much being thrown at him right now, so you give that young man a lot of credit because it's not just the physical, it's also the mental. For a young kid coming out of college, I think he's ahead of the curve. And on top of that, he's just a tremendous kid."
Hyland even wowed Porter Jr., another talented and young Denver star.
"Bones is sick," said Porter Jr. "He's one of the quickest guys I've seen. He carries himself like he's been here before."
Despite the confidence, Hyland soaked in the moment
Hyland, 21, was the Atlantic 10 Player of the Year last year. He averaged 19.5 points per game at VCU in the second of his two years at the school. He made the Atlantic 10 All-Rookie Team in his first year.
Hyland knew he could play at the NBA level. He proved it Monday. Although he put up the big numbers and was impressive in his first night out with the Nuggets, he took it all in before and after the game.
"When I first stepped out there, it was nothing but smiles just to see how far I'd made it and everything that I'd been through in my life," Hyland said.
Although it's only one game, Hyland has shown he has the potential to be a star in the making. He sees it and so do his teammates.
"He loves to work, he's aggressive, he's a likable young guy, which is always nice when they don't come in thinking they know everything," Rivers said earlier in the week, according to The Denver Post. "He wants to learn, he wants to play. He's gonna be a good player, man. Bones is gonna be good. He definitely has a nice handle."