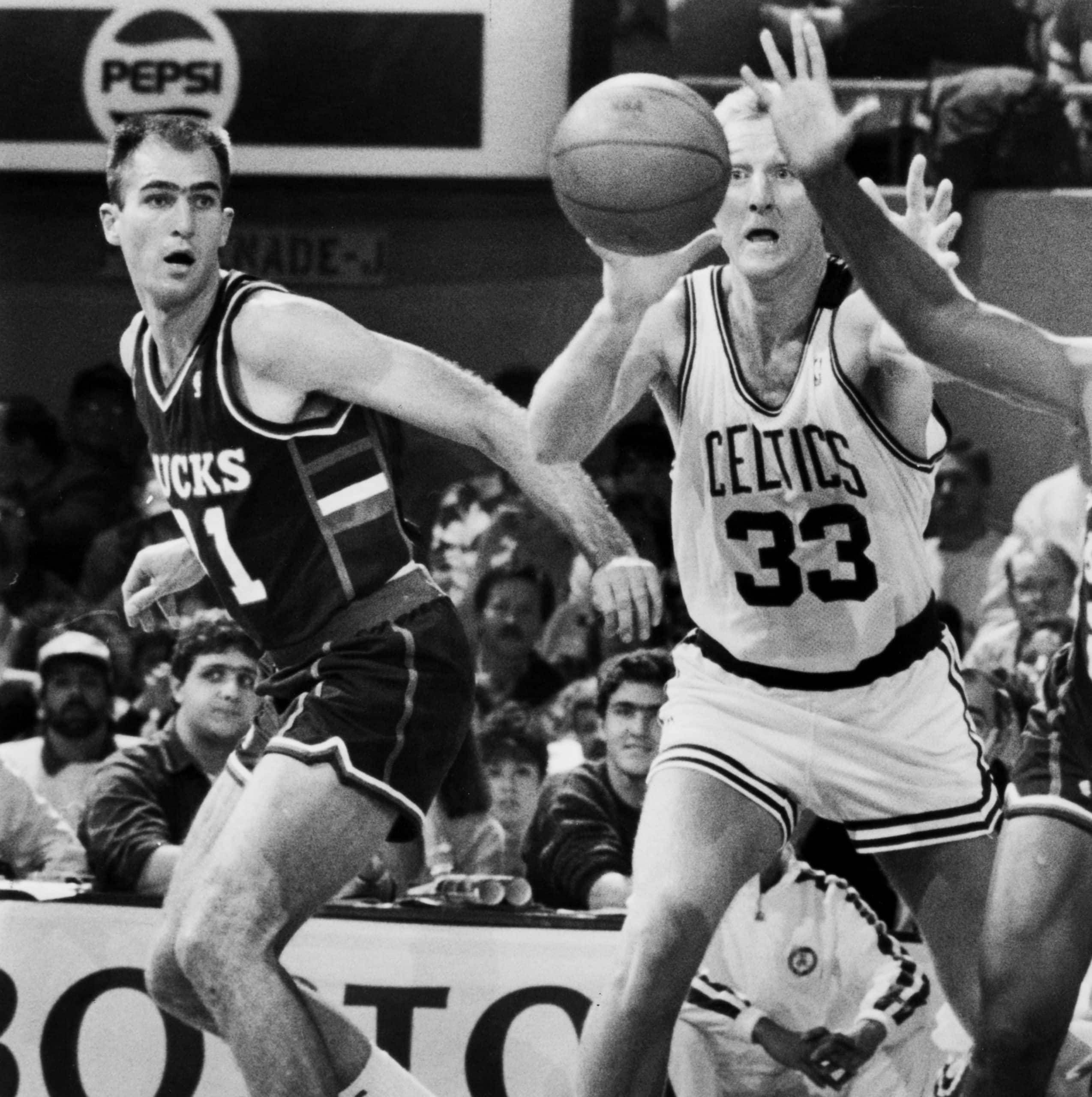 Boston Celtics: Fred Roberts Felt the 1986-87 Squad Was 'Like 2 Separate Teams'
Although the Boston Celtics went to the NBA Finals in 1987, reserve forward Fred Roberts told Sportscasting he felt like the Celtics were two separate teams.
Fred Roberts enjoyed his time in Boston. He just didn't see enough of it. The 6-foot-10 forward out of BYU played two seasons with the Boston Celtics and enjoyed an incredible ride to the 1987 NBA Finals in his first season.
Roberts played a key role as a starter during the 1987 Eastern Conference Semifinals when Kevin McHale was sidelined with a foot injury. Sportscasting caught up with Roberts this week to get his thoughts on his time in Boston. Although he went to the NBA Finals in his first year with the Celtics, Roberts said he felt like that 1986-87 squad was "like two separate teams."
The Boston Celtics traded for Fred Roberts after the 1985-86 season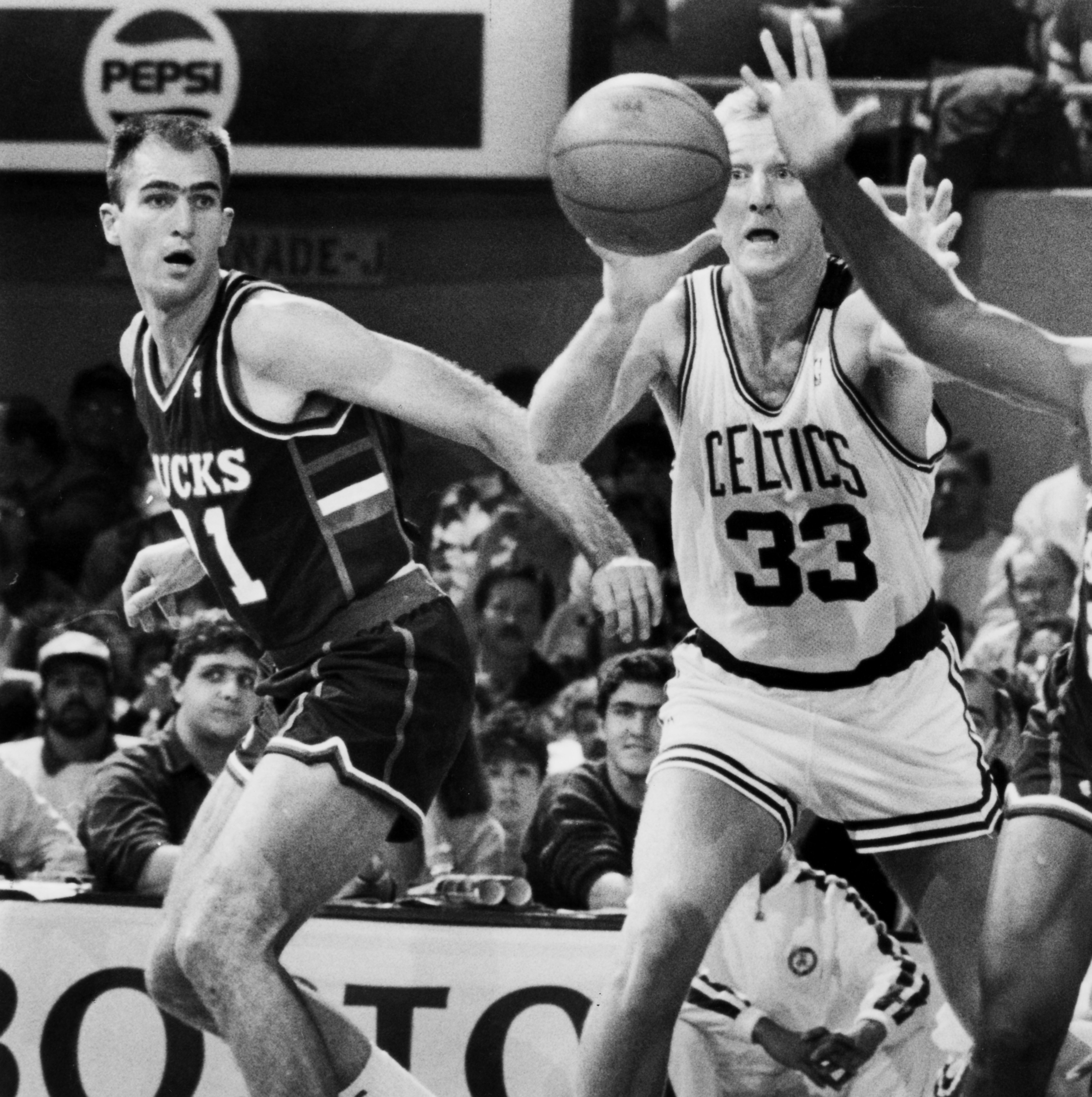 Roberts played the 1985-96 season with the Utah Jazz, putting up 3.7 points in 58 games as a reserve. The Celtics made him a free-agent offer, but the Jazz matched it before trading him to Boston.
Roberts played a key role off the bench for the Celtics. The oft-injured Bill Walton played 10 regular-season games during the 1986-87 season, and Roberts saw his action off the bench increase.
When Kevin McHale went down with a foot injury during the playoffs, Roberts stepped in as a starter and helped Boston outlast the Bucks in the conference semifinals.
Roberts said he enjoyed his time in Boston but never got a real feel for the city in his two years.
"I loved the city," Roberts told Sportscasting this week. "It's a great place, but I wasn't making enough money to establish myself there. We rented, and once the season was over, we left."
Fred Roberts said he felt like the Boston Celtics were two different teams
It took some time for Roberts to adjust to life with the Celtics. He came from a much smaller market in Utah, and now he was playing with Larry Bird and the world champion Celtics. He admitted he was nervous playing with one of the best in the business. After all, Roberts was on the bench in Utah when Bird uttered his famous line to Jazz coach Frank Layden.
"I was excited to play with Larry," Roberts said. "I was there when he ran by the bench and ran by Frank Layden and said, 'Don't you have anybody who can guard me?'"
Roberts said Bird was a guy who liked his privacy but hardly got any.
"Larry got a lot looser with me when I left," Roberts said. "He loved his privacy, but people were always around him. His private time was on the basketball court."
Although the 1986-87 team was successful, Roberts said he felt like the team was divided.
"The locker room was good, but it was a little challenging for me," he said. "I felt like there was a separation from the first six guys (in the rotation) to the last six. If we won, it was because of the top six guys. If we lost, it was because of the bench. To me, it didn't feel like one big team. It felt like two separate teams.
"McHale broke his foot, and it was always, we have to have him to win. Walton hadn't played all year long, and it would be like, once we get them back, we'll be fine. That was all true, but I think they lost sight of developing guys like me."
Roberts left Boston to have a successful career with the Bucks
In his two years in Boston, Roberts averaged 14.4 minutes and 5.8 points. The newly-formed Miami Heat selected him in the expansion draft but the Heat quickly traded him to the Bucks, where he spent the next five years. He said he loved his time with the Celtics. He also called his short time in Boston a great career move.
"It was a great career move for me," he said. "After playing in Boston, I was marketable. I had never been out of the West. You get more exposure in the East, and because Boston was at the top of the food chain, it opened up opportunities in my career. It definitely extended my career."
Statistically, Roberts had his best years with the Bucks. In his second and third years in Milwaukee, he became a full-time starter for the first time in his career. He averaged 10.5 and 10.8 points, respectively, in those years while playing all 82 games.
"I finally established myself," he said. "I felt like this was my team, my city. It was a good fit."
He said he's become a bit detached with today's NBA, although he knows the Bucks and Celtics are going at it once again.
So, what team is he rooting for?
"If I were to root for a team in this series, I'd probably have to go Milwaukee," he said. "I established myself there. I lived there for 10 years."
He's also watched enough of today's game to know who Giannis Antetokounmpo is.
"He's probably a guy I'd be matched up with if I played today," Roberts said. "I have no idea how I'd handle that."
Like Sportscasting on Facebook. Follow us on Twitter @sportscasting19 and subscribe to our YouTube channel.