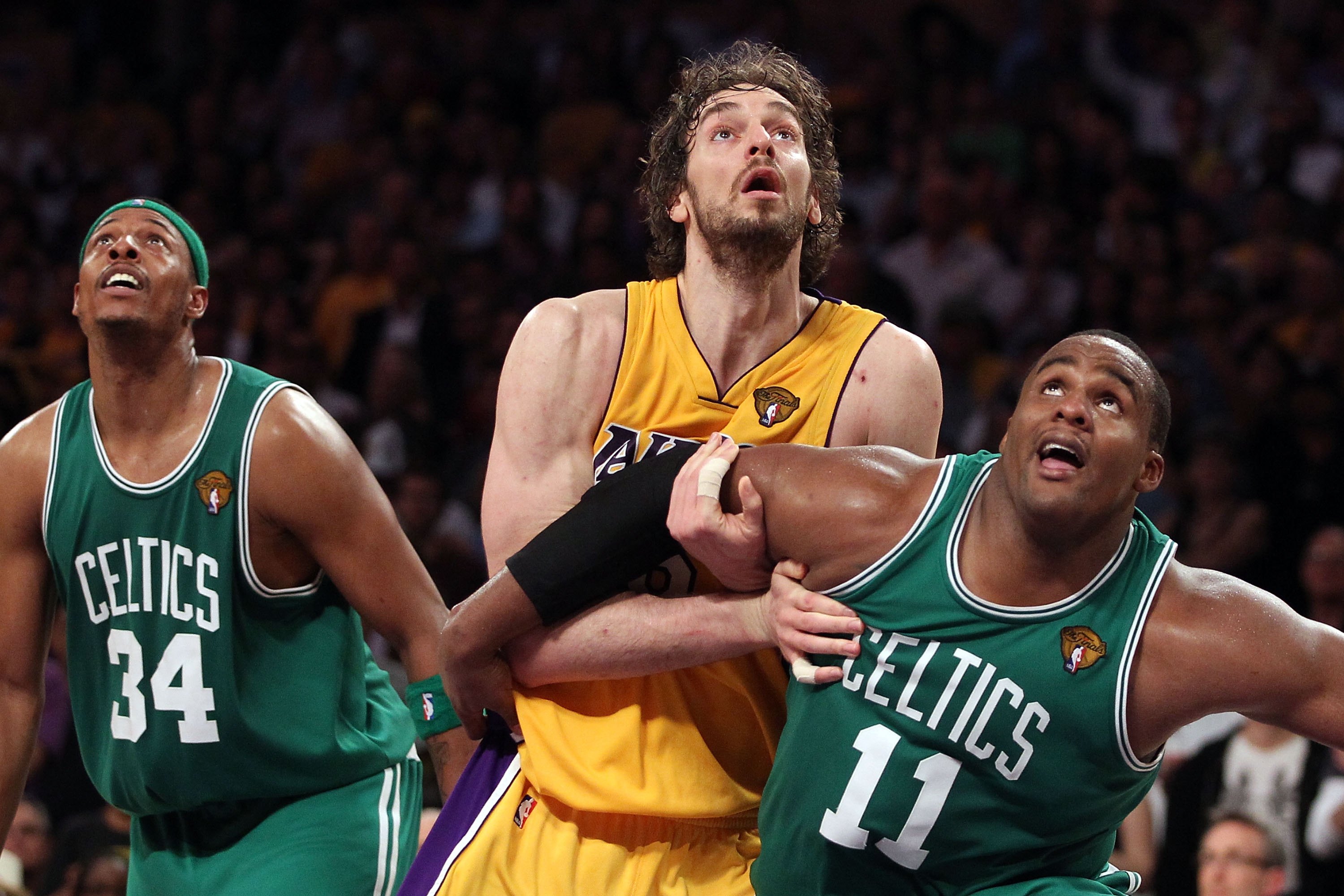 Boston Celtics: Glen 'Big Baby' Davis Blames Doc Rivers and Shaq for Game 7 Finals Loss to the Lakers in 2010
Glen "Big Baby" Davis blames Doc Rivers and Shaq for the Boston Celtics loss to the LA Lakers in the 2010 NBA Finals.
The Boston Celtics came awfully close to their second championship in three years in 2010. After trading for Kevin Garnett and Ray Allen in 2008, the Celtics were crowned champions in the first season with their new crew. They knocked off the rival Los Angeles Lakers for their first title since 1986.
The teams met again in the 2010 NBA Finals, battling through a seven-game series. The Celtics went into LA for the winner-take-all game without their injured center Kendrick Perkins. Glen "Big Baby" Davis, a reserve forward with the Celtics that season, recently came out and blamed head coach Doc Rivers and Shaquille O'Neal for Boston's Game 7 loss.
Blaming Rivers is understandable. Coaches absorb much of the blame for losses and sometimes get too much credit for a win. Davis blaming Shaq for the Game 7 loss is where he loses his credibility.
The Boston Celtics came up short against the Lakers in 2010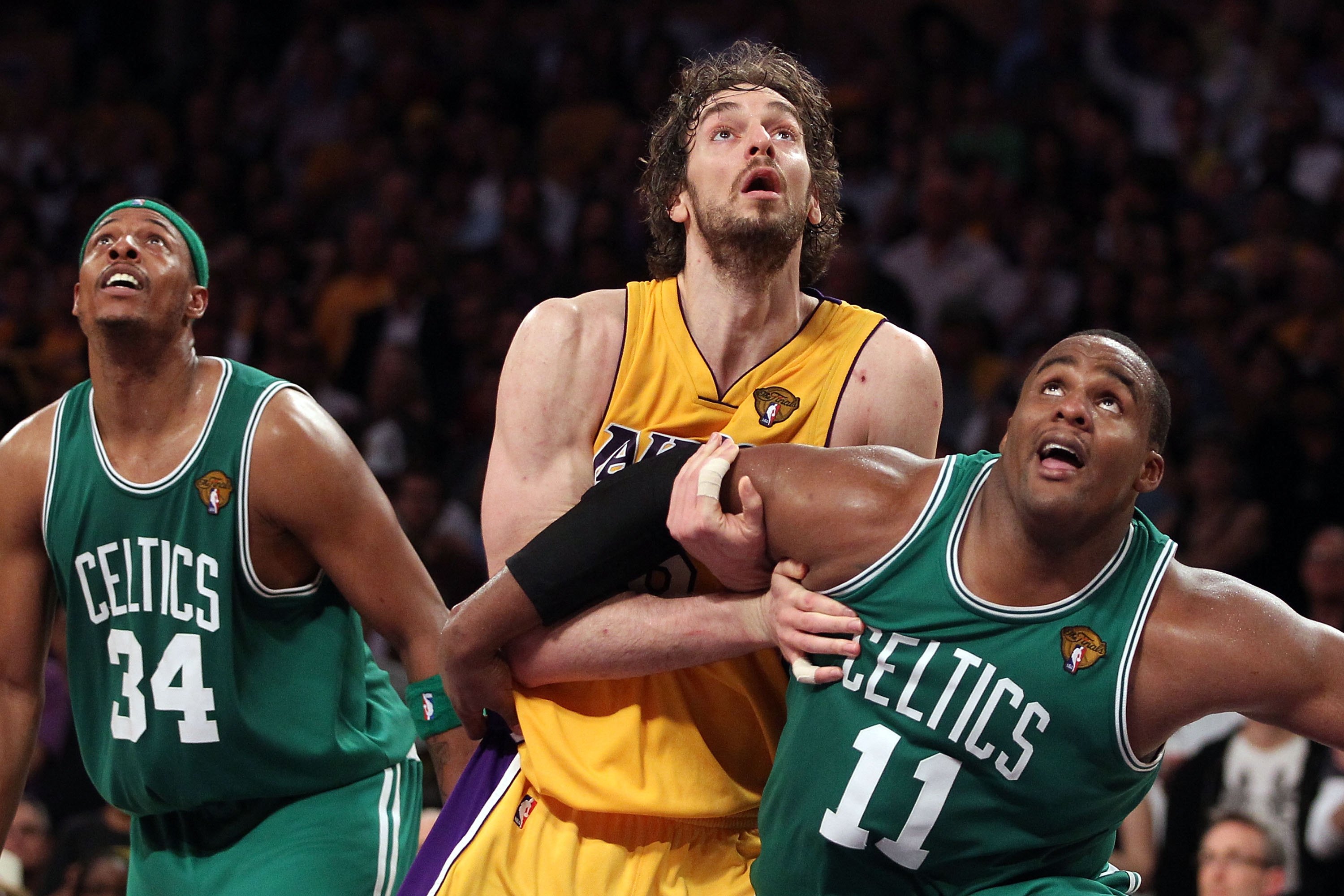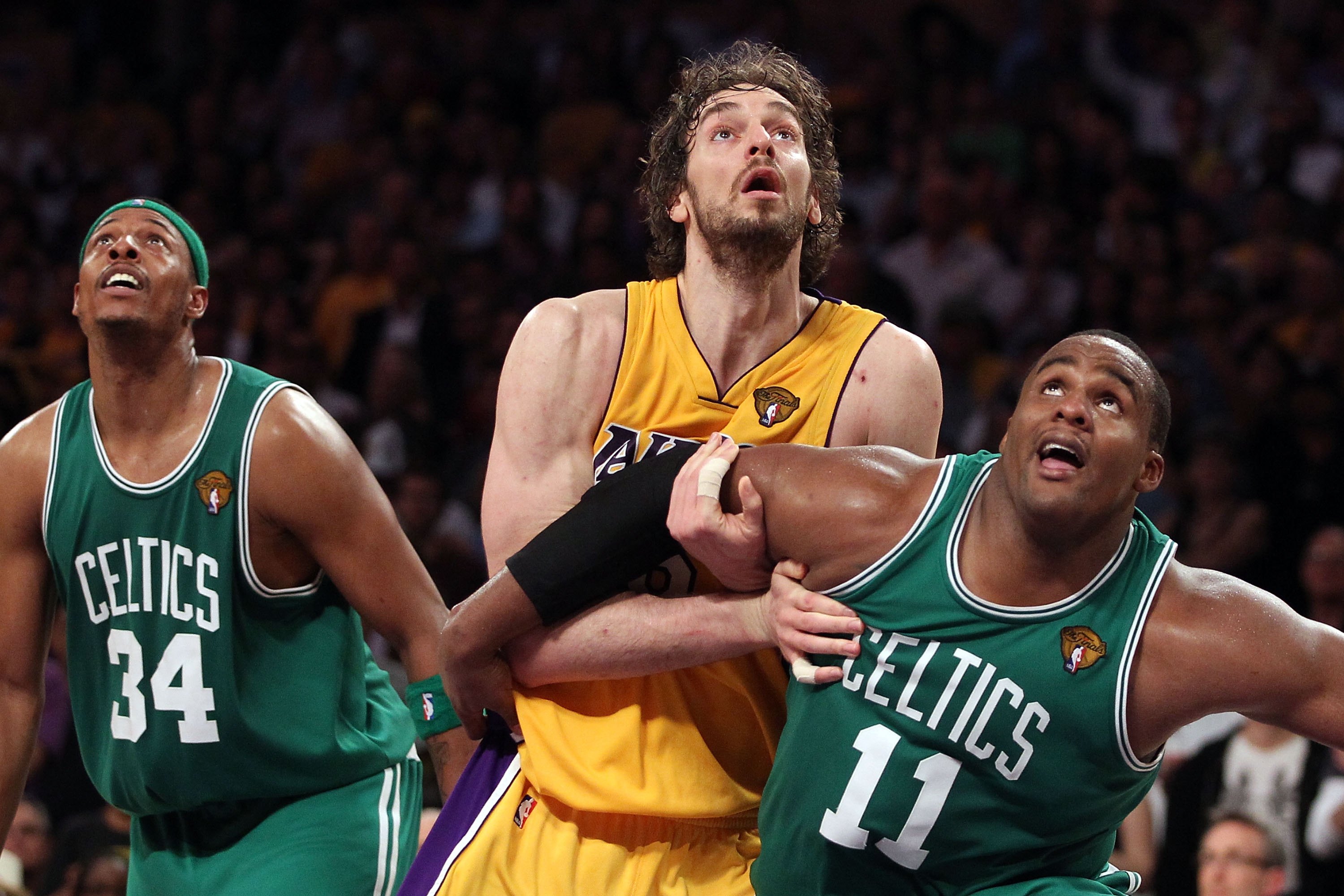 The Celtics went from a 24-win team in the 2006-07 season to a 66-16 record in their first year with Garnett, Allen, and Pierce. They outlasted the Atlanta Hawks and Cleveland Cavaliers in seven games in the first two rounds of the playoffs. After knocking off the Detroit Pistons in six in the conference finals, they met Kobe Bryant and the Lakers in the 2008 NBA Finals.
Boston hadn't been to the championship round since 1987 when they lost to the Lakers in six games. The Celtics went through some tough stretches in between, missing the postseason every year between 1995 and 2001. During the 1996-97 season, Boston went 15-67.
After beating the Lakers in the '08 NBA Finals, the teams met again in 2010. The Celtics stole homecourt advantage with a Game 2 win in LA, but the Lakers reclaimed it after a 91-84 win in Boston in Game 3. The Celtics held a 3-2 series, but with the 2-3-2 playoff format, they played the final two games on the West Coast.
In Game 6, Perkins went down with a knee injury in the first quarter. Initially described as a sprained knee, Perkins actually had ligament damage and missed Game 7. The Celtics sorely missed him.
Gone was Boston's inside presence and the physicality it had earlier in the series. The Celtics held a 13-point lead in the series finale but let it slip away in an ugly 83-79 loss.
Davis blamed Doc Rivers and Shaq for the Game 7 loss
Davis had a little bit of a problem with Rivers after that Game 7 loss. During a recent interview with DJ Vlad, he put much of the blame on the former Celtics coach.
"That was Doc's fault," he said. "I blame that on Doc. Doc has a mentality of rolling with his veterans, the guys that he felt like got him there. But when you go back to 2010, Game 4, that was my big breakout game (18 points, 5 rebounds in 22 minutes). That game, we needed to find energy from something else.
"It's the same thing for Game 7, Doc. We gotta find that energy from somewhere else in Game 7. So Rasheed Wallace played all these minutes. KG played all these minutes. You gotta let us give them some break. There was a period in that second half he didn't sub. I get it, you want to rely on your veterans, the ones who got you there. But as a coach, you have to adjust."
Fair enough, although Davis only played two more minutes in Game 4 than he did in Game 7. But then Davis lost some serious credibility for blaming Shaq for not playing because of an injury.
"Guys like Shaq, he was on that team. He didn't play," Davis said. "I don't know if he had a foot injury. We gotta talk about that, Shaq. He had a toe injury. Come on, Shaq. You can still play. I think because we played the Lakers, somebody told Shaq not to play. I got a problem with Shaq, man. Shaq was on that 2010 team. Perkins get hurt, where are you Shaq? You got a toe injury. Perkins had an ACL injury. I gotta see you about something, Shaq."
The problem is Shaq wasn't on the team. He played his one year with the Celtics the following season.
Shaq might want to have a word with you, Big Baby.
Like Sportscasting on Facebook. Follow us on Twitter @sportscasting19 and subscribe to our YouTube channel.