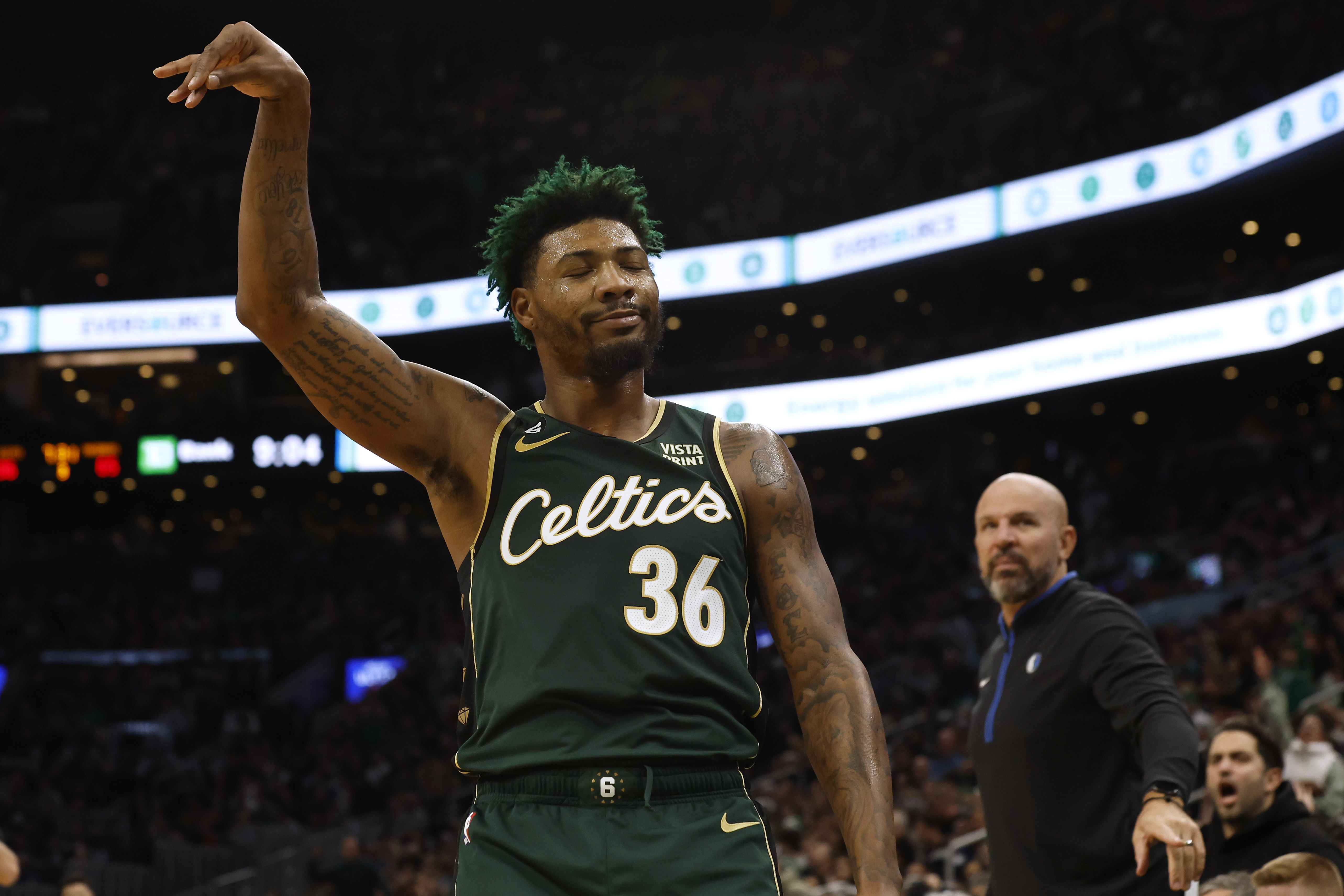 The Boston Celtics Have 2 MVP Candidates, According to Marcus Smart
Marcus Smart says the Boston Celtics have two MVP candidates this year.
Ask many in the NBA circuit, and they'll say Jayson Tatum is a leading candidate for MVP. The Boston Celtics star has been consistently great through 18 games, averaging 30.6 points and 7.9 rebounds, as the Celtics have raced out to a 14-4 record.
Tatum was on his game Wednesday night, facing another MVP candidate in Luka Doncic. While Doncic led the way with 42 points, Tatum had 37 points and 13 rebounds in Boston's convincing 125-112 win. While the TD Garden chanted "M-V-P" each time Tatum went to the free-throw line, Celtics point guard Marcus Smart said JT isn't the only MVP candidate the Celtics have.
Jayson Tatum and the Boston Celtics had a statement game against the Mavericks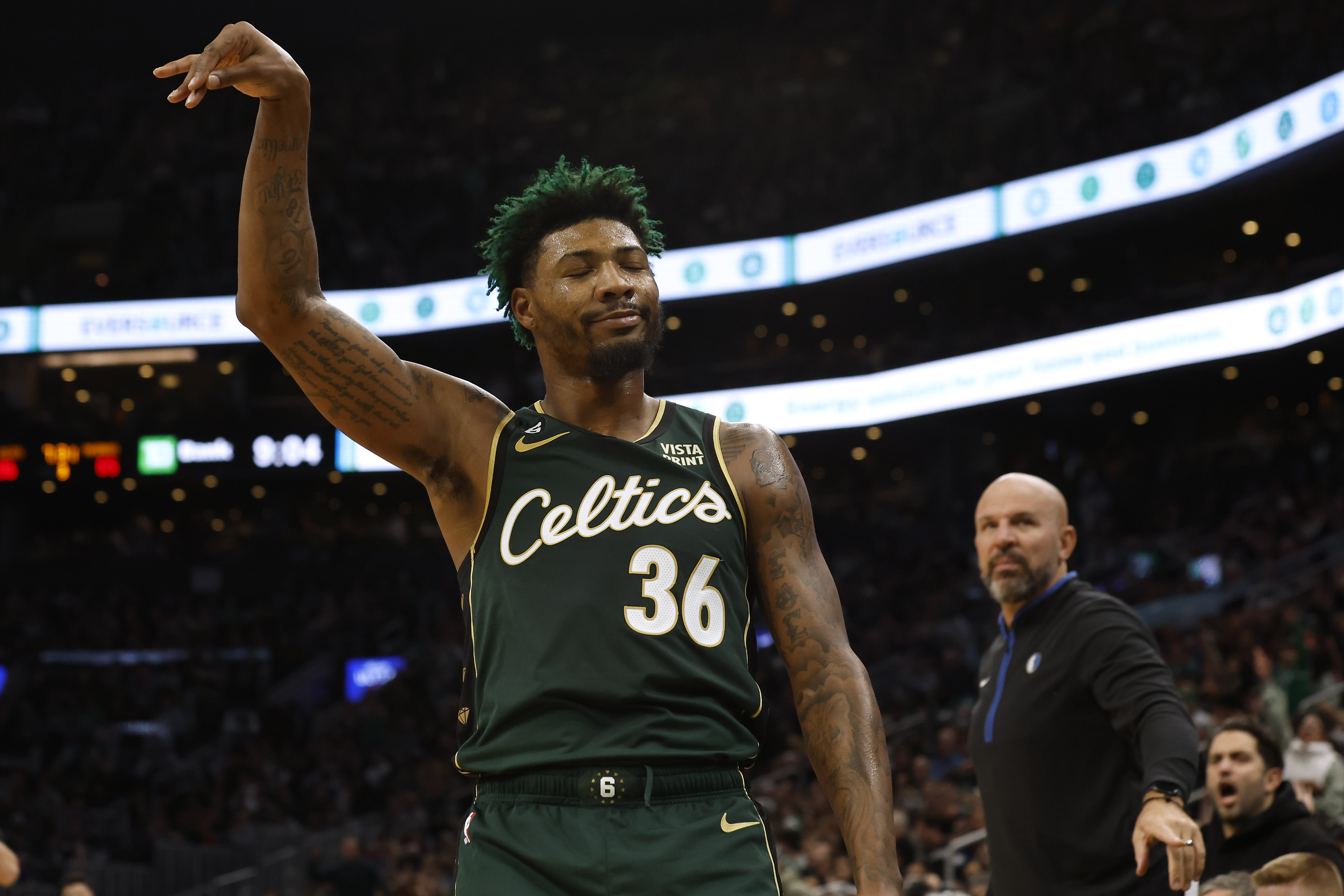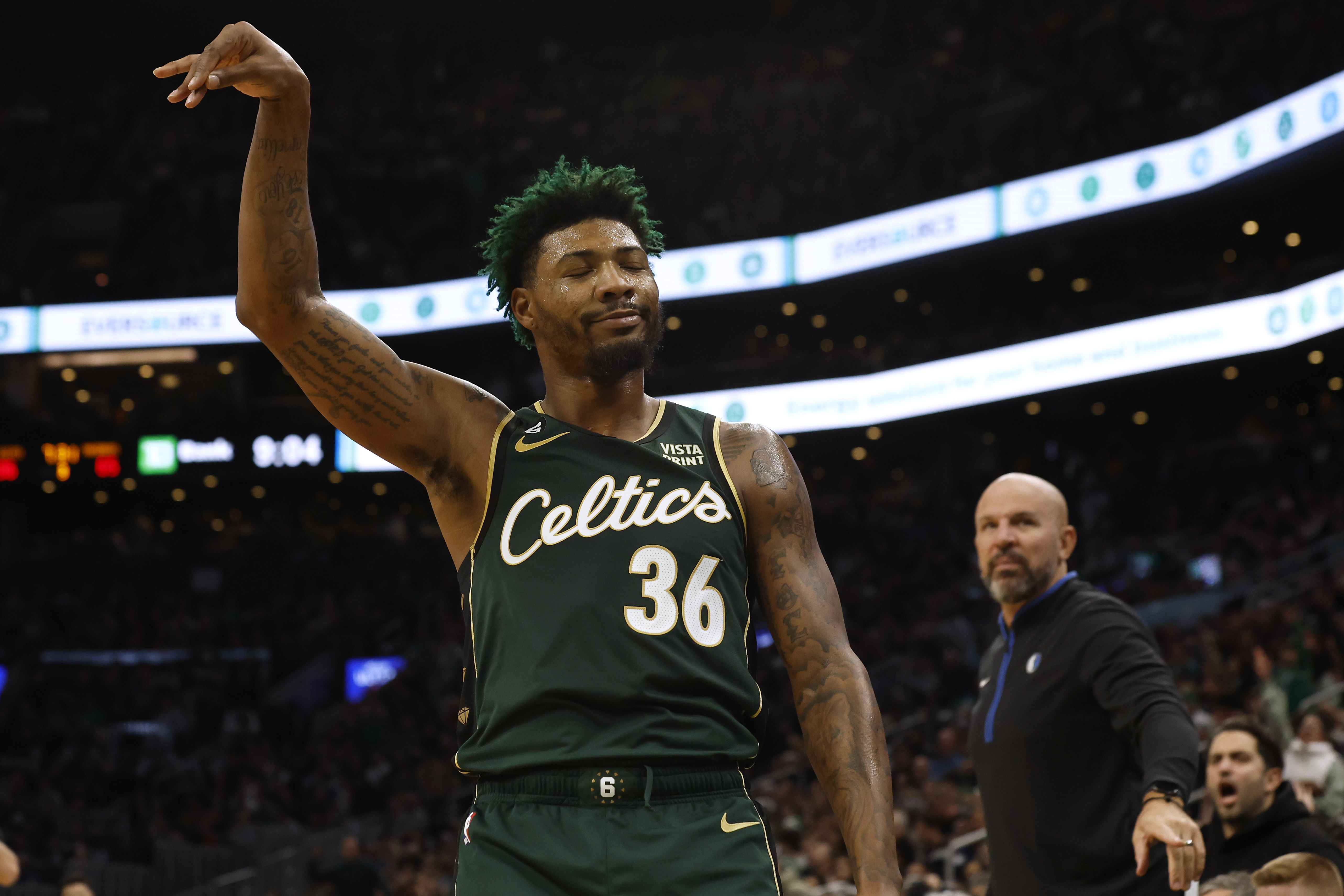 The Celtics came into Wednesday's game with the Dallas Mavericks fresh off a loss to the Chicago Bulls. Boston's loss Monday snapped a nine-game win streak, and on Wednesday, the Celtics made sure their losing streak didn't go beyond one game.
The game featured the two stars Tatum and Doncic. Neither disappointed. Tatum was questionable to play because of an ankle injury, but keeping the 6-foot-8 forward off the court is nearly impossible.
"His ability to answer the moment. His ability to make everyone around him better," Celtics coach Joe Mazzulla said, per ESPN. "You can count on him to play every night."
With Doncic in town, Tatum's teammate Jaylen Brown said there was no way Tatum was sitting this one out.
"He was going to play. He knew who he was matched up with," Brown said. "Don't let him fool you. He knew he was going to play the whole time."
Tatum went 11-for-24 from the floor in another strong, all-around performance. He also added five assists. Tatum and Doncic put on a show as the Mavericks guard added eight rebounds and nine assists to his 42 points. He went 17-for-28 from the floor.
Marcus Smart says the Celtics have two candidates for MVP
Lost in Wednesday's showdown between Tatum and Doncic was the play of Brown. Brown made 13 of his 18 shots from the floor, including two of three from three-point land, to finish with 31 points. He added four points and four rebounds in his 36 minutes of work.
Brown's performance was typical. He's been steady all season, but he usually goes unnoticed, as Tatum gets the bulk of the credit. His performance certainly didn't go unnoticed by Smart.
"Man, the things that he's doing when he's at his best is the same thing JT is doing at his," Smart said of Brown after Wednesday's game. "And JT has been in the talks for that MVP race.
"When JB's playing at his highest peak, he's in that race, too. We've got two sharpshooters that can do some damage. When JB's playing at his highest, he's an MVP candidate as well."
The Celtics have arguably the best duo in the league, and it's showing. The Celtics picked right up where they left off last year when they reached the NBA Finals for the first time since 2010, and Tatum and Brown are leading the way.