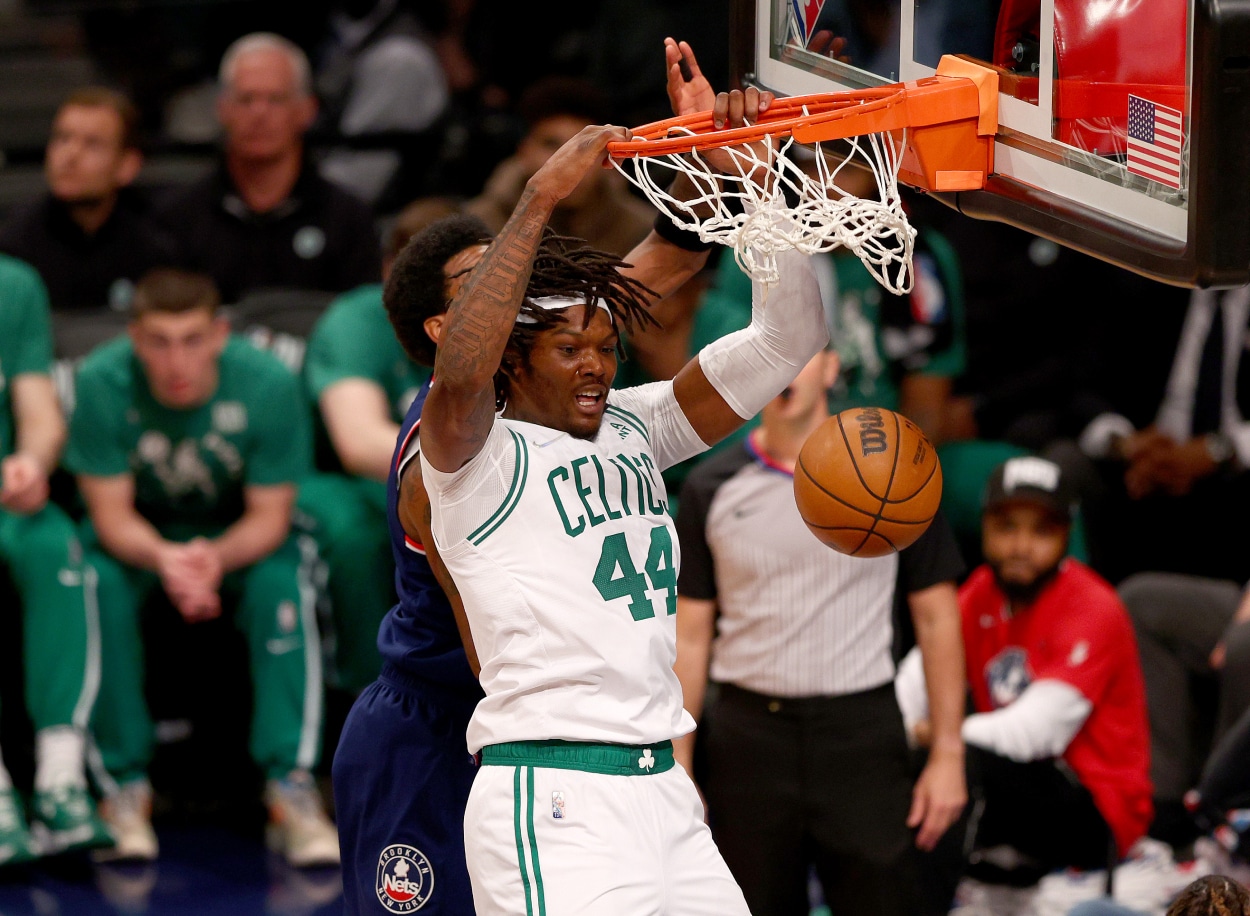 Boston Celtics: Robert Williams Putting His 'Big-Boy Pants On' During the Postseason
Robert Williams continues to play through pain while making an impact for the Boston Celtics.
Robert Williams is a difference-maker with the Boston Celtics. Sometimes his body just won't cooperate. Hampered by a sore left knee, Williams has literally been listed day-to-day throughout the postseason.
His teammates know how important he is to the team. Marcus Smart, a guy who knows a little something about playing through pain, recently gave Williams a little bit of advice. Smart's little pep talk helped Williams realize he needed to put his "big-boy pants on."
Robert Williams proves he's a game-changer for the Boston Celtics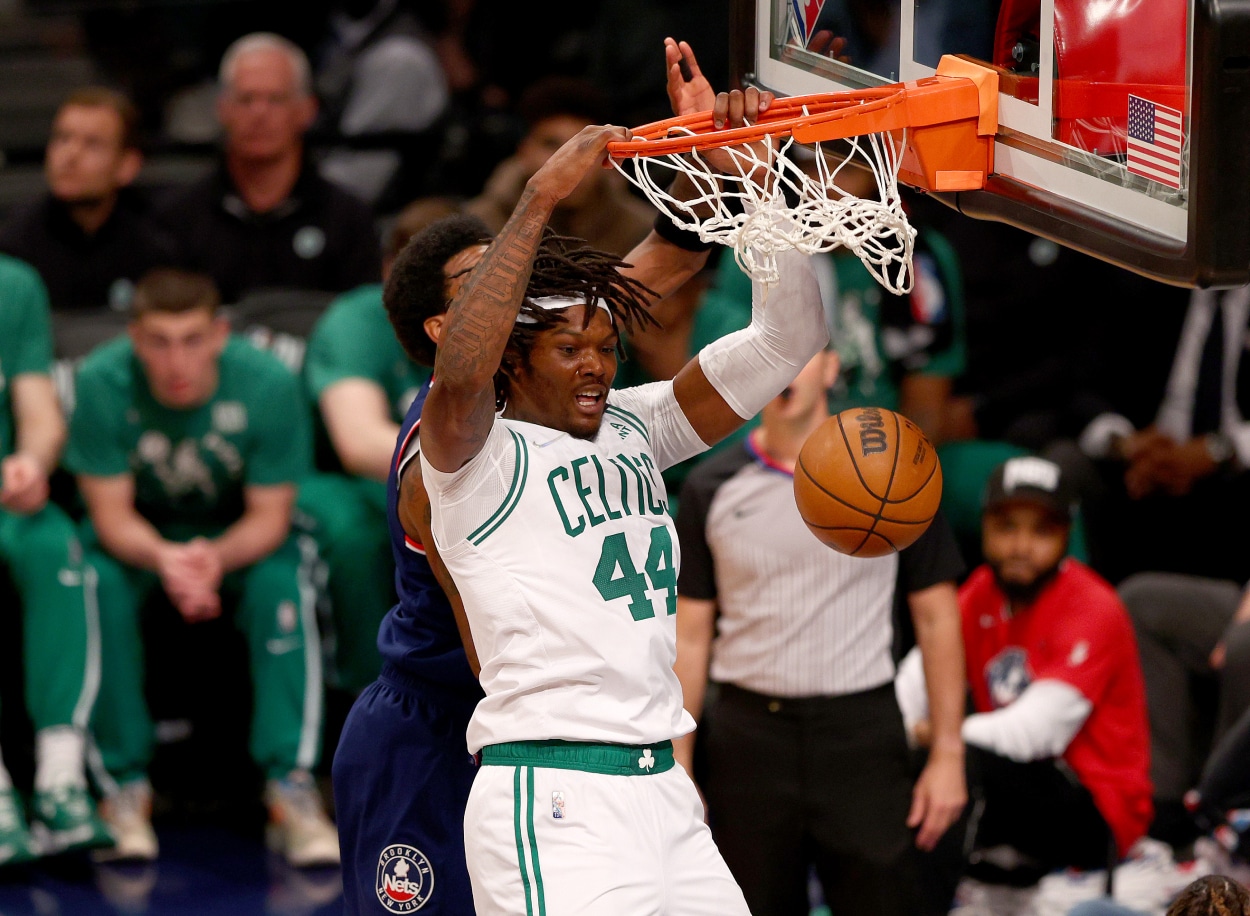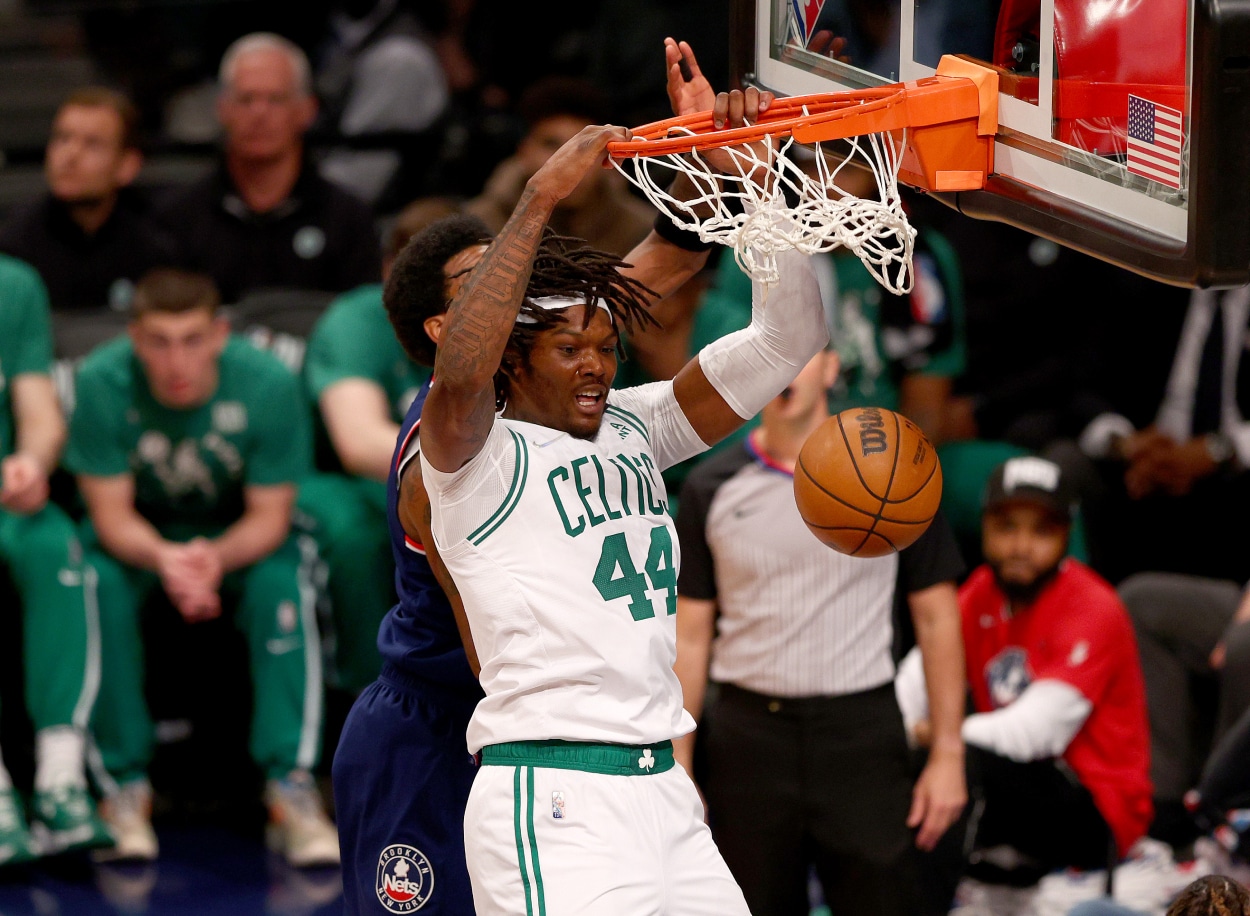 With Williams in the game, the Celtics are a completely different team, especially on the defensive side of the ball. Despite just being 6-foot-8 as an NBA center, Williams plays much bigger.
His length and jumping ability make him one of the NBA's best shot blockers. Williams isn't the most physical presence in the middle, but he'll alter a shot as well as anyone in the league. His high-energy level is contagious.
Offensively, he's always a lob threat. In 61 games this year, he averaged 10.0 points, 9.6 rebounds, and 2.2 blocks. He shot 73.6 from the floor, with many of his points coming off alley-oop dunks.
"He's a game-changer," said Celtics center Al Horford of Williams, per The Boston Herald. "We're very fortunate to have a guy like that who impacts winning in the way that he does."
Williams is in his fourth year, and his numbers improve each season. The only thing stopping him is his health.
The 61 games he played this year are the most in any of his four NBA seasons. His regular season was cut short this year after he tore the meniscus in his left knee during a late-March game against the Minnesota Timberwolves.
Williams putting his 'big-boy pants on' during the postseason
It's clear Williams isn't healthy. His minutes have been restricted. Head coach Ime Udoka recently said Williams is day-to-day throughout the playoffs.
The Celtics know they need him. Just his presence in the paint makes opponents think twice about driving the lane. Smart recently gave him a little pep talk and told him whatever minutes Williams could contribute would be helpful.
"We've got a chance to do something special. There's no guarantees that we'll be back here. If you can go, we'll take 20 percent of you better than none of you," Smart said he told Williams.
"He understood that, and he decided to go out there and put his big-boy pants on and suck it up and go crazy."
Williams has sucked it up. He's hurting, but he's proving he's a team player.
"Just trying to be accountable for my team. We made it this far," Williams said. "Obviously I had a discussion with myself, by pushing through this. I'm happy with how it's going. We'll worry about the injury after the season, but for now I'm still fighting."
So are the Celtics. They wouldn't be where they are without Williams.