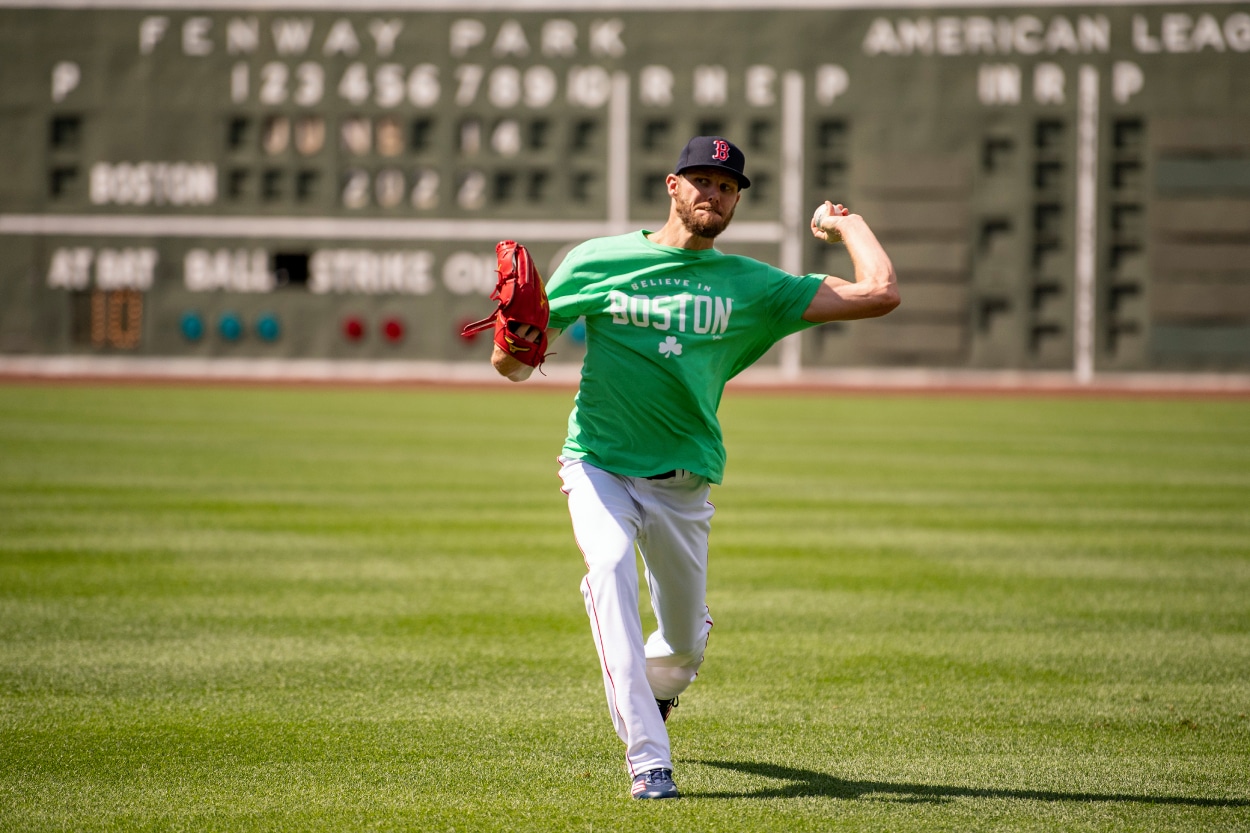 Boston Red Sox: Chris Sale Has Another Epic Clubhouse Meltdown After Minor League Outing
Boston Red Sox pitcher Chris Sale struggled Wednesday night in a rehab start, and a television paid the price.
Is Chris Sale the ultimate competitor, or does he just have a temper problem? The Boston Red Sox pitcher was at it again Wednesday when he had another major meltdown in the clubhouse.
This one didn't involve any scissors. Sale, pitching for the Worcester Red Sox in a rehab outing, issued five walks and lasted 3.2 innings after throwing 72 pitches. After leaving the game, video captured Sale destroying a television on his way back to the clubhouse.
Sale admitted to being frustrated in final rehab start before rejoining the Boston Red Sox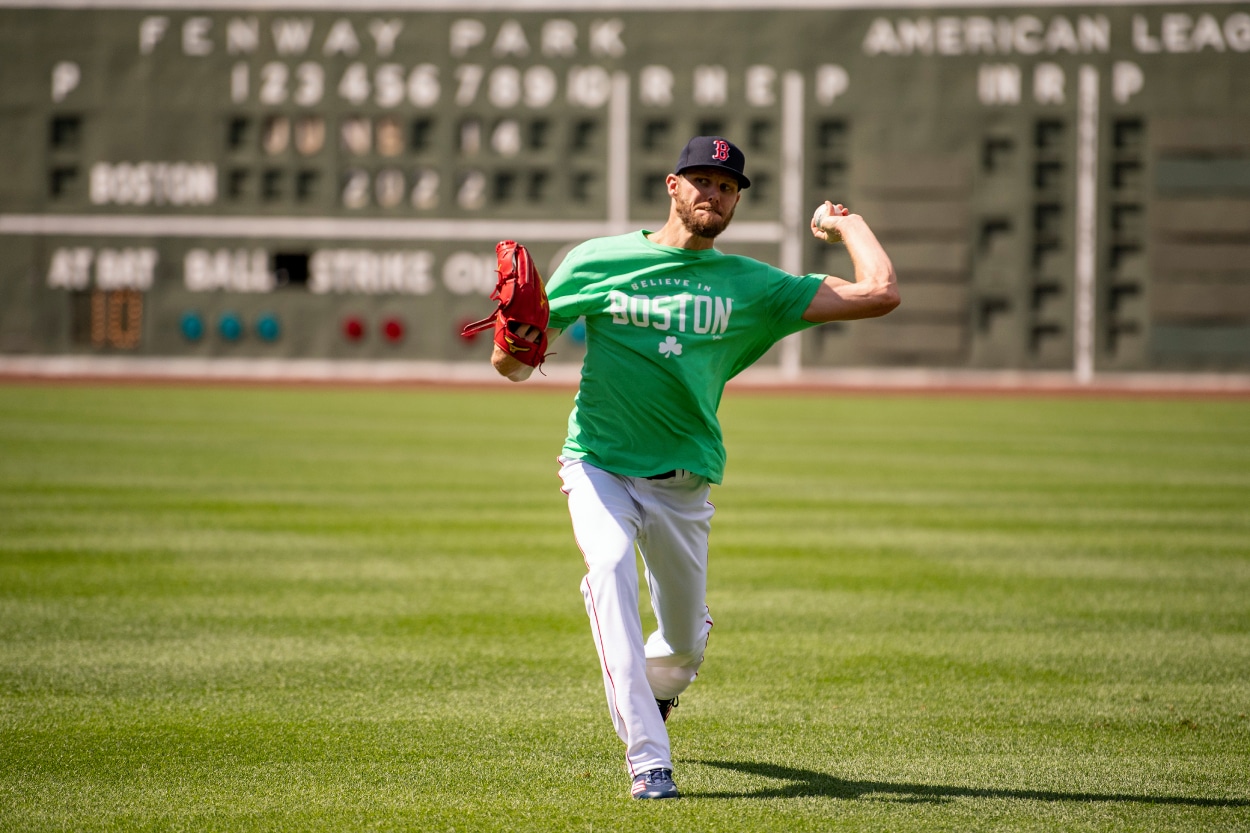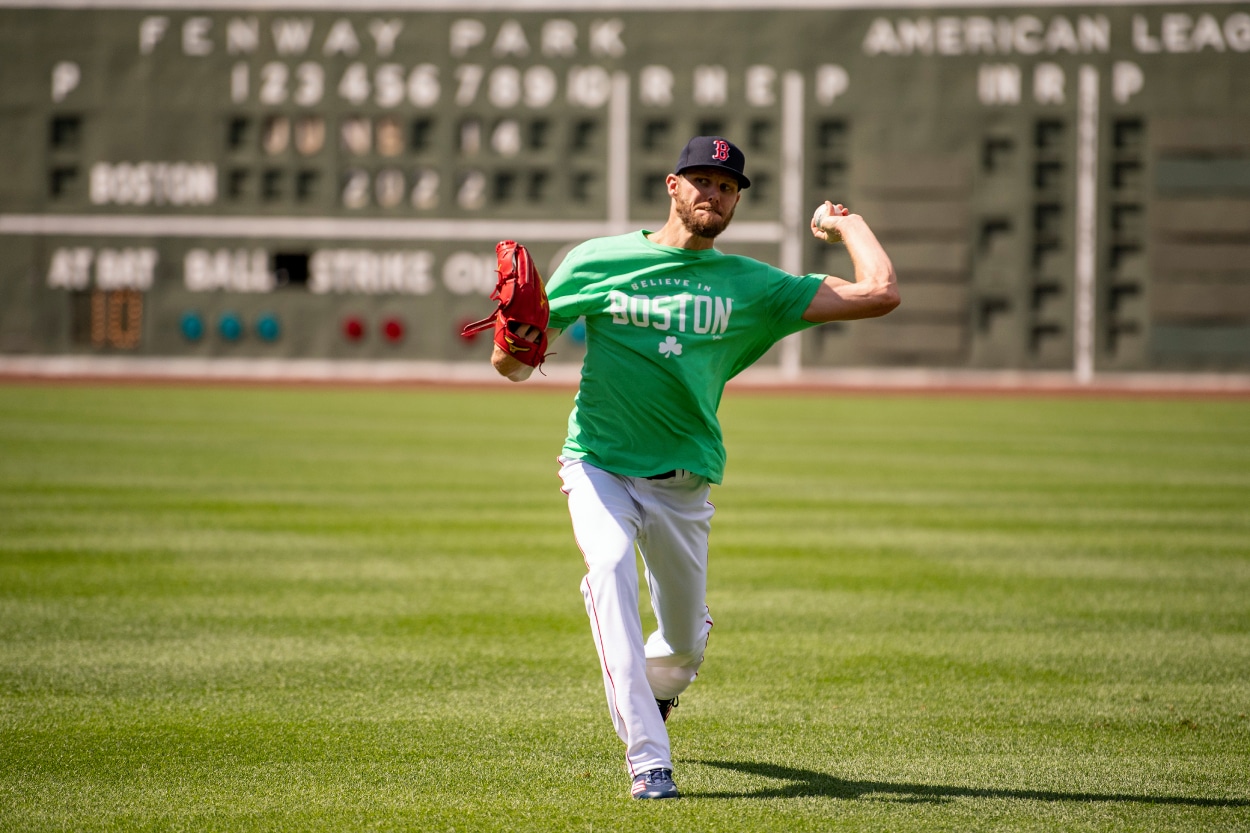 In what was billed as his likely final rehab start before returning to the big leagues, Sale struggled during his Wednesday outing against the Scranton/Wiles-Barre Railriders.
It's been a rough road for the Sox southpaw, who has pitched in nine regular-season outings in the last two years. He missed the entire 2020 season after undergoing Tommy John Surgery. He pitched nine games in the 2021 regular season and did take part in the postseason.
Before the 2022 season, he injured a rib throwing batting practice at Florida Gulf Coast University in February. He was hard on himself after that injury.
"This is three springs in a row I'm not even a baseball player," he said before the start of this season, according to Alex Speier of The Boston Globe. "I'm in a (expletive) situation. There's just no way around that. I'm hurt. And I'm supposed to not be hurt. I'm supposed to be a very big contributing factor to this team."
Sale admitted to being frustrated once again after his Wednesday outing.
 "It was all just frustration. I've gone months without walking five guys. Nothing's wrong, I just have some things that I have to clean up," Sale said, per Boston 25 News. "I know exactly what I have to do, and I knew exactly what I had to do, and that's why I got so frustrated. I had to fix this, and I didn't fix it. That's where that big-time frustration comes out of."
This isn't the first time Sale had an intense clubhouse meltdown
Sale is known for his fiery demeanor. He's ultra-competitive, but he's also ultra-unpredictable. Remember when he pitched for the Chicago White Sox and didn't like the idea his team had to wear throwback uniforms that day? He did what any reasonable person would do.
It was a Saturday afternoon, and the White Sox played the Detroit Tigers. Chicago was scheduled to wear their 1976 uniforms on a throwback day. Sale definitely threw them back. He found the uniforms uncomfortable, so he went into the clubhouse during batting practice and cut up the jerseys — all of them.
Wednesday's victim was a television hanging on the wall. Sale beat it into oblivion after his outing. Red Sox chief baseball officer Chaim Bloom gave his thoughts on Wednesday's blowup when he appeared on WEEI's The Greg Hill Show.
"I did see the video. I have not talked to anybody, including Chris, about that, but I did see the video. Look, I'm not going to sit here and condone property damage, but he is a competitor. That's who he is."

Chaim Bloom, Red Sox chief baseball officer
"There are plenty of guys, including somebody we all love who is going into Cooperstown later this month (David Ortiz), who have been caught on tape doing stuff like that when they're frustrated during a ballgame," Bloom said. "It happens. It probably happens more than people think, and with guys that you might never suspect.
"So, it's never something that we condone, but there's a lot of passion in this game. When you have someone who holds himself to as high a standard as Chris does and who cares as much as he does, sometimes that passion is going to express itself in different ways."
Like Sportscasting on Facebook. Follow us on Twitter @sportscasting19 and subscribe to our YouTube channel.