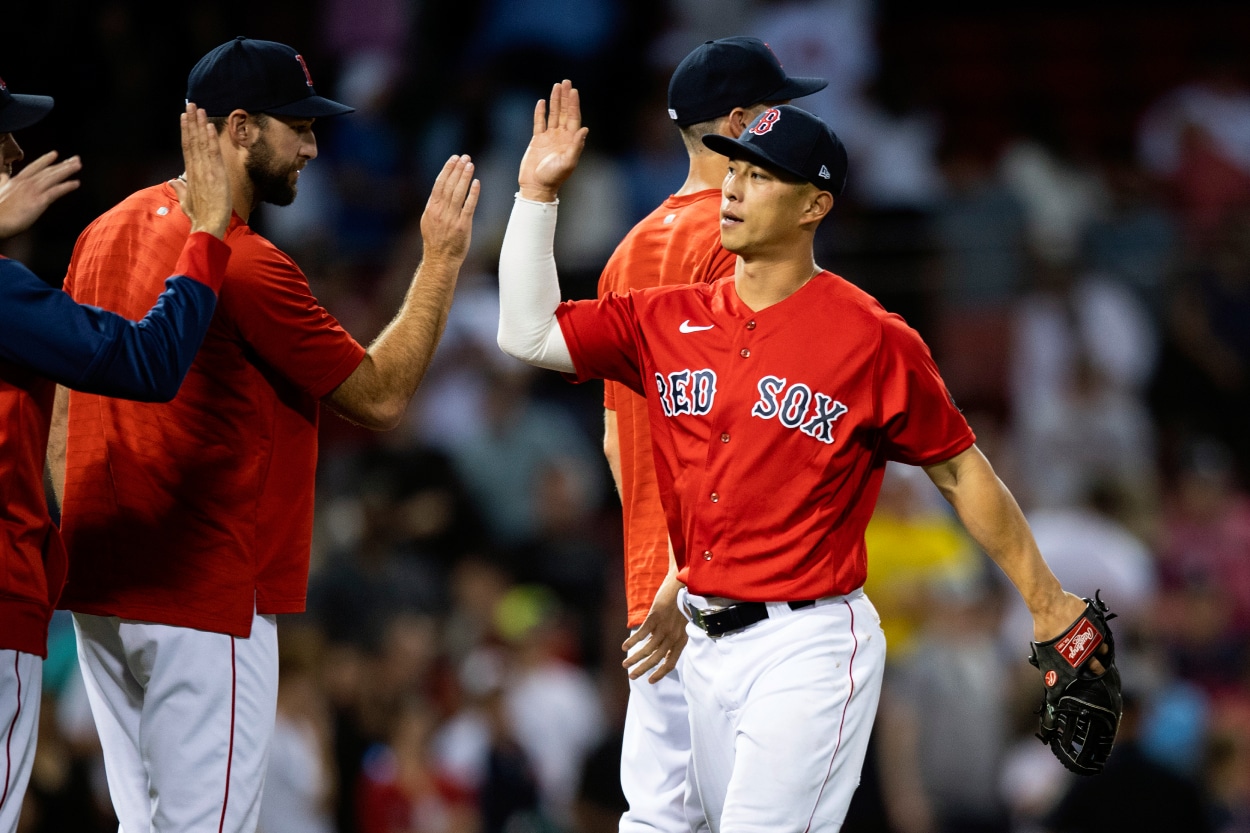 Boston Red Sox Notes: Surging Sox Getting Lift From Unexpected Source
The Boston Red Sox are as hot as any team in the league right now.
The Boston Red Sox are taking a page from the Boston Celtics book. After an ugly start to the season, the Sox have become one of the hottest teams in Major League Baseball. That was the path their NBA neighbors took en route to the 2022 NBA Finals.
The Sox are fresh off a successful West Coast road trip where they went 8-2. They opened their most recent homestand with a 6-1 victory over the Oakland Athletics, and things seem to be clicking for Boston. During this latest stretch, the Sox have gotten some tremendous play from an unexpected source.
Rob Refsnyder taking charge as the Red Sox continue to win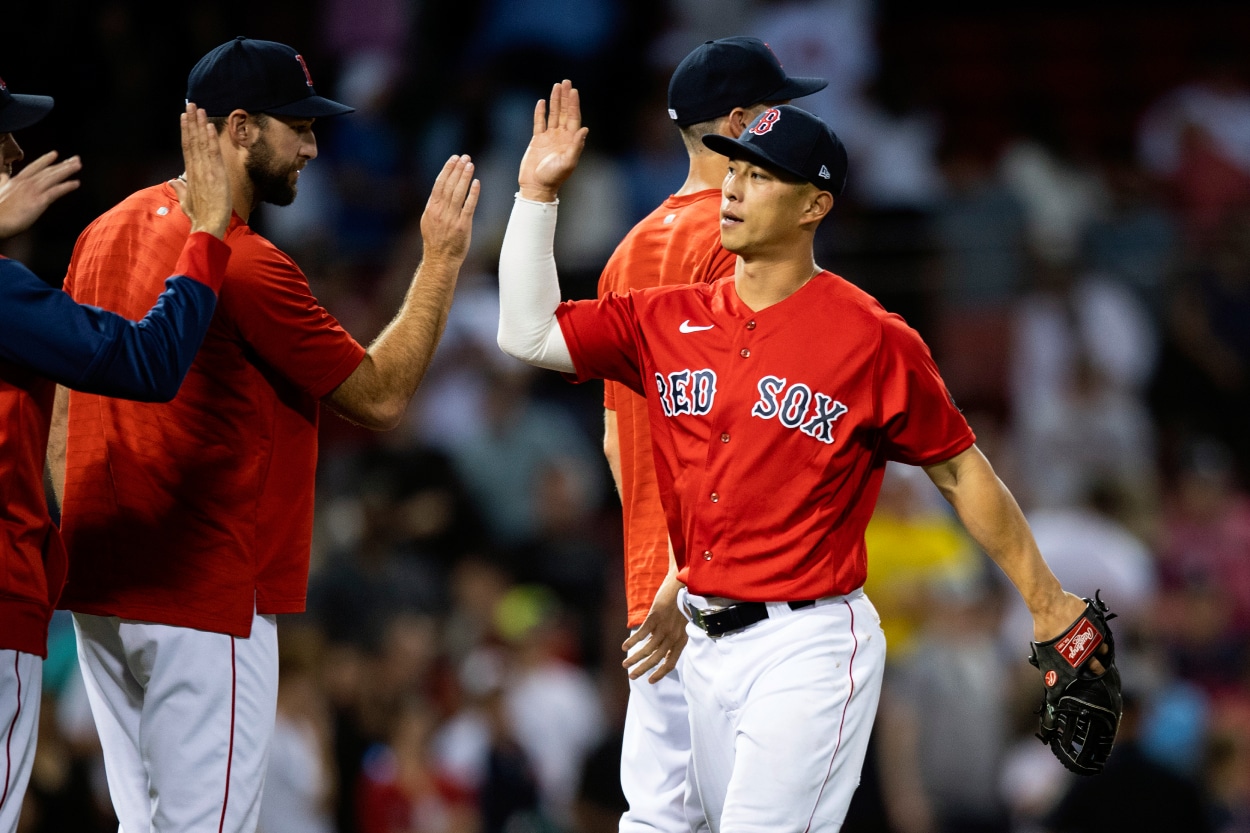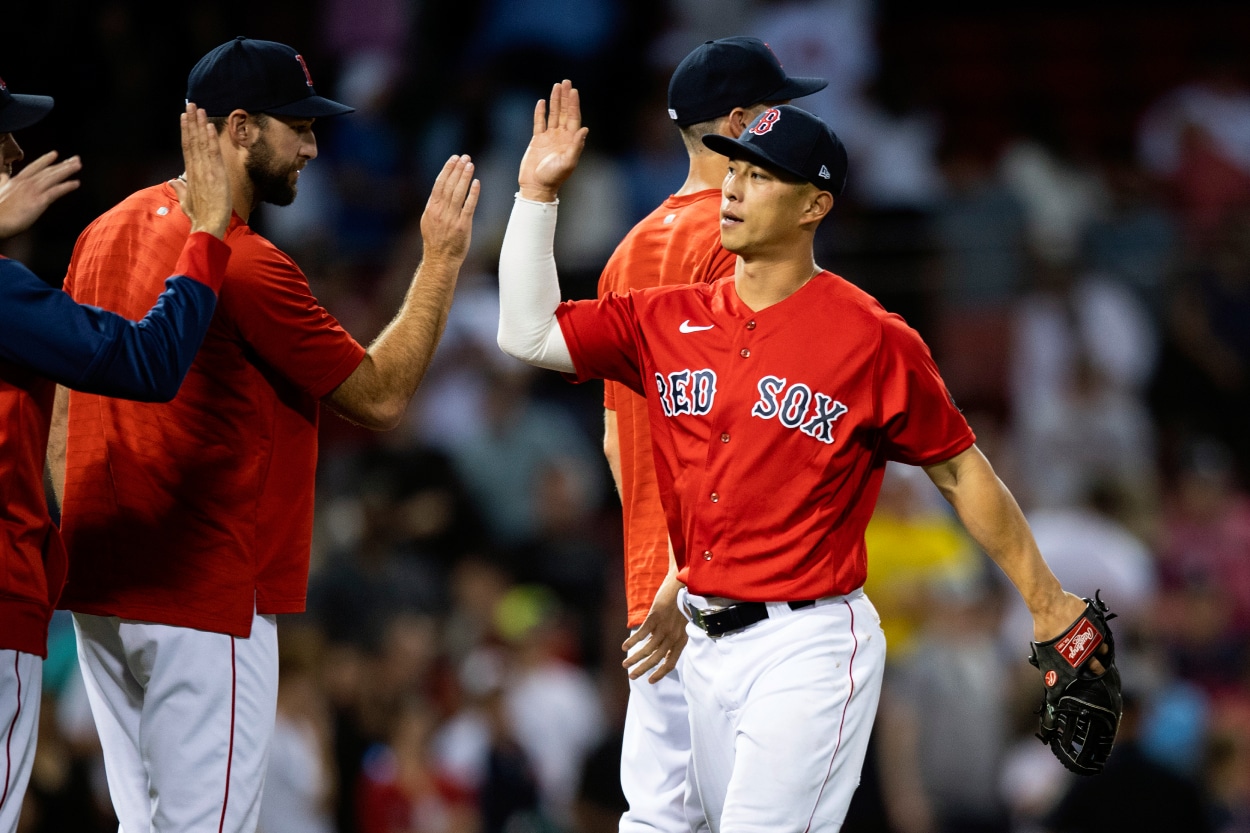 The Sox have their stars. Rafael Devers is one of the best young players in the game and is hitting at a .332 clip while leading the league in hits (84) and doubles (23).
Outfielder J.D. Martinez is hitting .345. Xander Bogaerts had put aside his contract issue and is batting .327. The Sox are playing as well as anyone, but it's much more than their Big Three.
With outfielder Kike Hernandez injured, newcomer Rob Refsnyder has filled in nicely.
Refsnyder, who played last year with the Minnesota Twins, has appeared in six games with the Sox and shined in the leadoff spot and in the outfield.
Known more as a defensive specialist, Refsnyder made a great catch at the wall Tuesday night in the sixth inning as Sox starter Nick Pivetta, who went eight innings and improved to 6-5, tipped his cap to the outfielder. Refsnyder took it all in stride.
"Especially the way Nick was throwing today, we all just wanted to make some plays," Refsnyder said, per John Tomase of Yahoo! Sports. "It's nice to get that first one of the series out of the way. Nick's been great. He's just been fantastic. It's fun to watch and fun to play defense for him."
Refsnyder also went 3-for-4 with an RBI in Tuesday's win.
"Kiké's our centerfielder so I'm just trying to keep it going until he gets healthy," Refsnyder said, per NESN. "Hopefully that's pretty soon. AC's (Alex Cora) putting me in some good spots, facing some lefties and things like that."
Chris Sale eager to return to the Sox
While the Sox are rolling, they also could get a boost to their pitching staff. Chris Sale, who fractured his rib cage during the lockout, can see some light at the end of the tunnel in what has been a frustrating time for the hard-throwing left-hander.
Sale said he's looking forward to getting back on the mound in any capacity.
"Good little journey to get here, but we're here," Sale said, per Ian Browne of MLB.com. "The bulk of it is hopefully over with, and now we get to do more of the fun stuff of playing baseball and live BPs and getting into games. (I'm) just excited for that."
He said he'd have no problem coming in relief if that's what he's asked to do.
"For sure," Sale said. "I think, at this point, nothing really matters other than getting back out there. Whatever that means.
"Physically, mentally, everything, I feel like I'm ready to start this process and get going, and get back here quick."