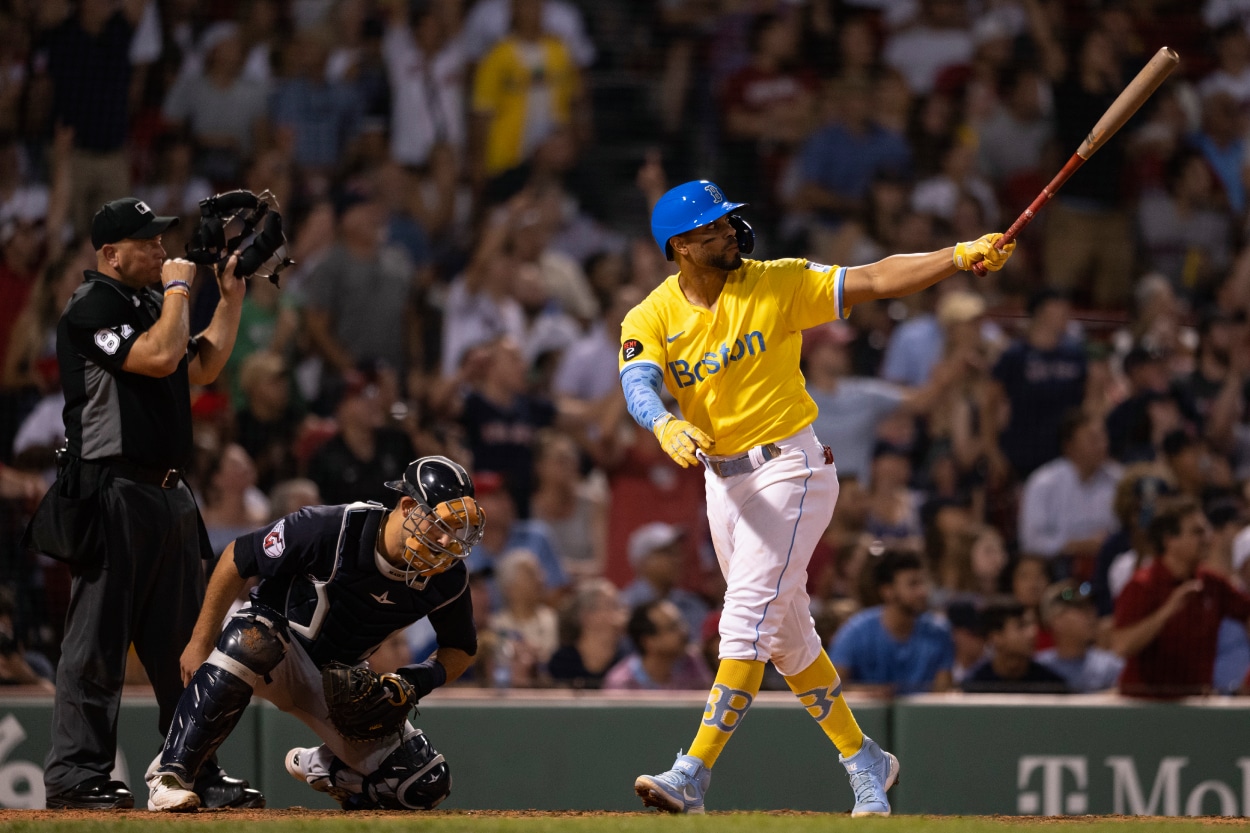 Boston Red Sox: Xander Bogaerts Feeling 'Relief' as Trade Deadline Nears
The Boston Red Sox say they aren't looking to move Xander Bogaerts at the trade deadline.
It sure is tough to figure out the Boston Red Sox these days. Yes, their bullpen is a mess, their starting pitching is suspect, and nobody knows what they're doing at first base. Despite that, they also have an offense led by Xander Bogaerts, Rafael Devers, and Trevor Story that can help offset those flaws.
The Sox sit in last place in the American League East with days to go before the trade deadline. While figuring out what's happening with the Sox on the field is a challenge, the same can be said for what's reportedly happening off the field.
The Boston Red Sox reportedly won't trade shortstop Xander Bogaerts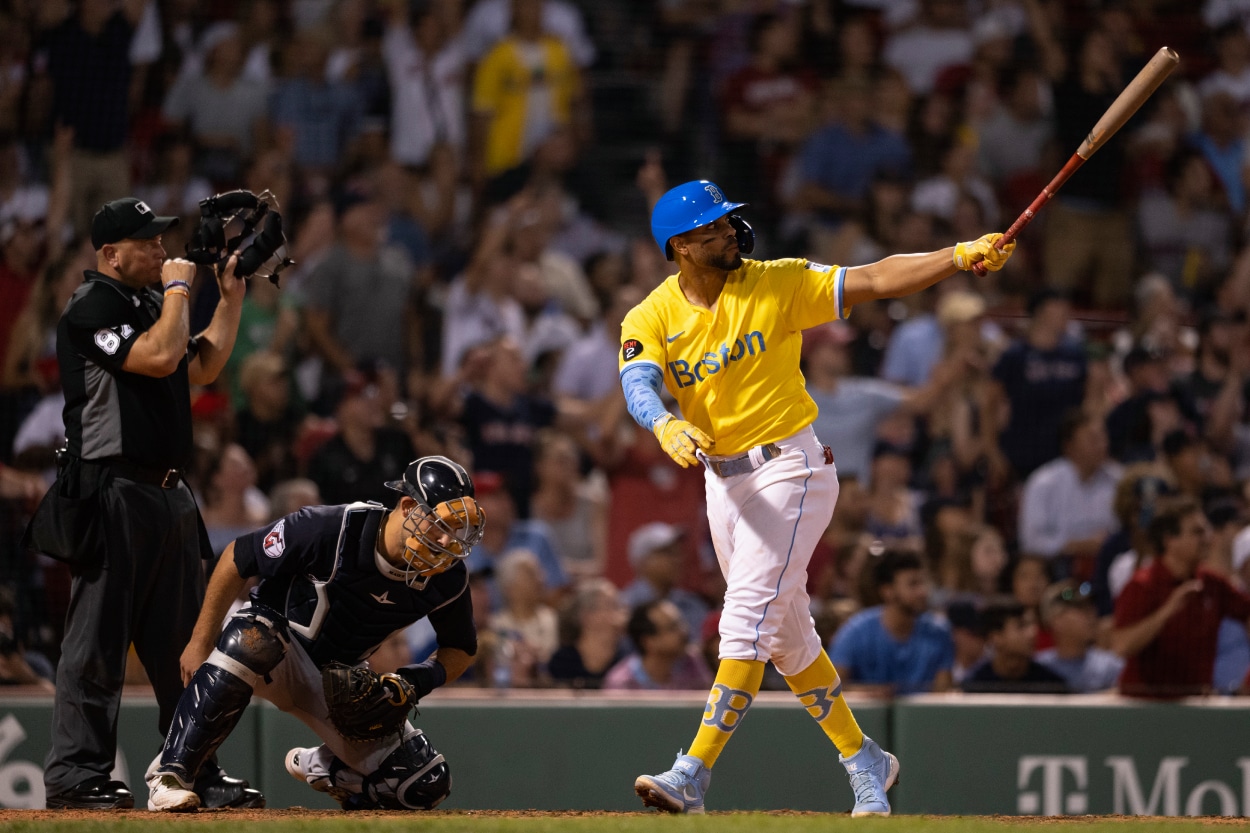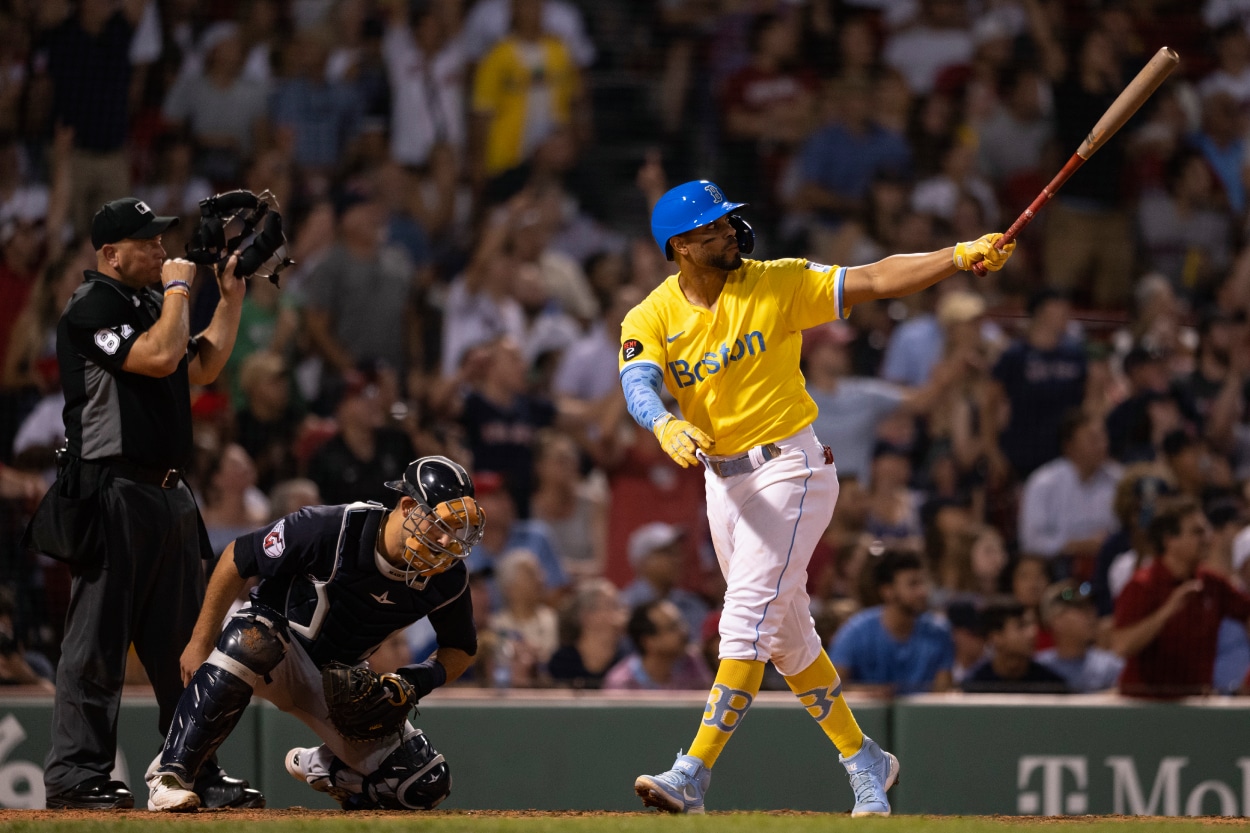 Despite winning Thursday night, the Sox were fresh off a stretch where they lost 14 of 18 games and fell into last place in the division. They are in a tricky position with Bogaertz, their All-Star shortstop who is in the third year of a six-year extension. After the 2019 season, Bogaerts signed the $120 million deal that included an opt-out clause after three years.
At $20 million per season, Bogaerts is a bargain by Major League Baseball standards. Players like Corey Seager (10 years, $325 million) and Marcus Semien (7 years, $175 million) signed big-time deals in the offseason. Boston has done nothing to secure his stay here, so it's possible Bogaerts walks away after this season.
If that's a possibility, the Sox should look to move him and at least secure prospects instead of letting him walk for nothing, right? According to Red Sox chief baseball officer Chaim Bloom and Bogaerts, Boston won't move Bogaerts at the Aug. 2 deadline.
"We're not planning to discuss them with anybody," Bloom said of Bogaerts and Devers, per ESPN.
Bogaerts said getting some reassurance that he won't likely be moved has helped him relax.
"I think I started playing better after that, right?" Bogaerts said, per NESN. "It's a little, I want to say relief is a good word. It's obviously more relaxing going out there, and it's not like you want to win every game on your own. … I just feel like it makes for more freedom."
The Sox should absolutely be throwing Bogaerts' name out there in trade talks
For Bloom to say he's not looking to move Bogaerts when his team is in last place, and Bogaerts can walk at the end of the year, is foolish. It doesn't mean he has to trade him, but he should be dangling him in front of everyone.
Unless there's some behind-the-scenes agreement that Bogaerts is likely to re-work his deal after the season, Boston needs to at least test the market. They're in last place with him.
Ideally, the Sox pony up and build around Bogaerts and Devers. For now, Bloom is gambling (or lying), telling Bogaerts he's not going anywhere. At least, that gives the shortstop some to play some relaxed baseball down the stretch. His three-run homer Thursday lifted the Sox to a 4-2 win over the Cleveland Guardians.
He admitted the assurance that he'd remain in Boston is helping but wasn't sure if he was supposed to make that comment publicly.
"I don't know if I should say that, but I hope I don't get in trouble. But yeah, much better like that," he said. "Communication is always huge in everything in life. To get that type of feedback is beneficial, I would say."
Like Sportscasting on Facebook. Follow us on Twitter @sportscasting19 and subscribe to our YouTube channel.