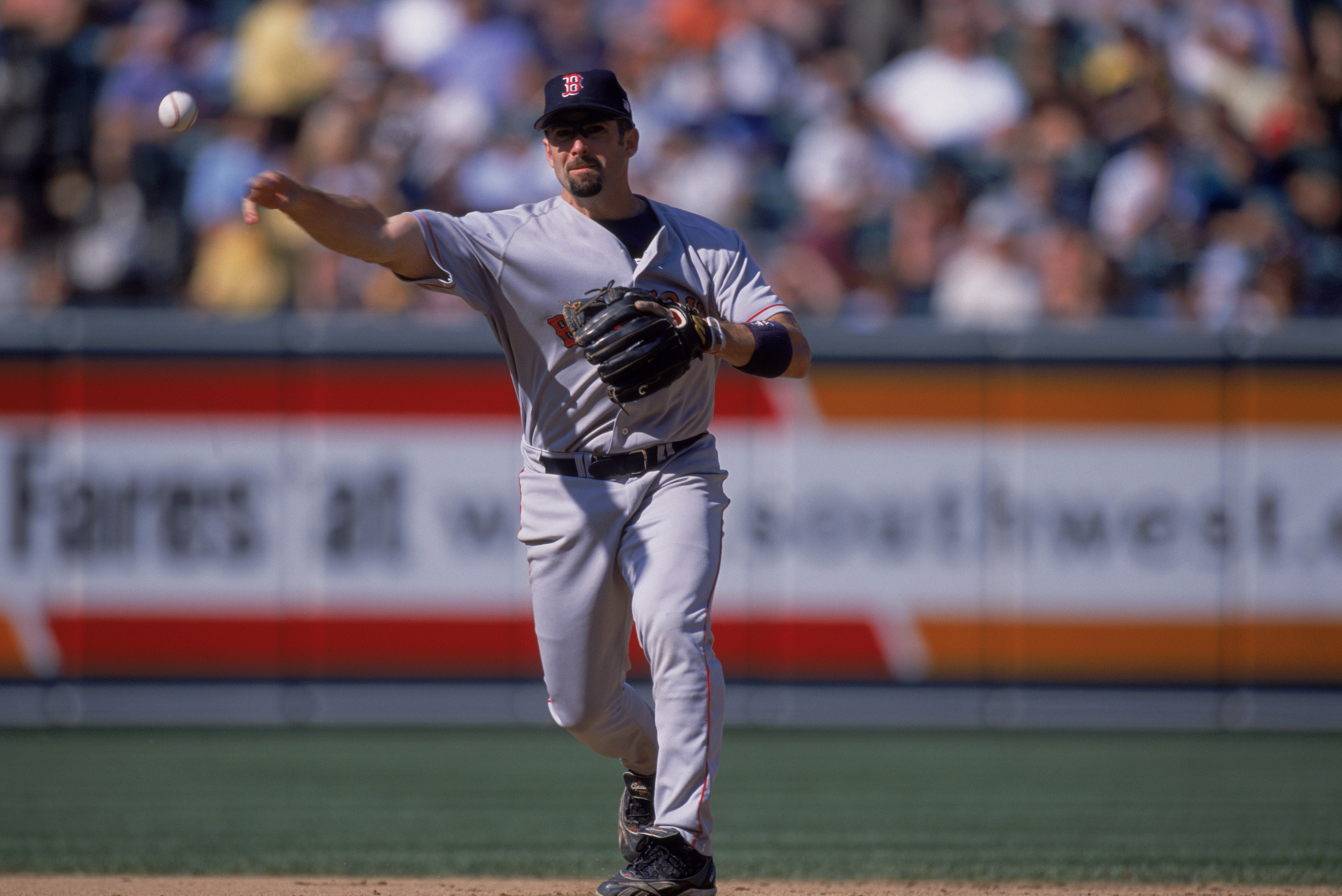 Former Boston Red Sox Player Lou Merloni Blasts the Team After Falling to the New York Yankees
The Boston Red Sox fell to the New York Yankees on Thursday, and former Sox infielder Lou Merloni sounded off.
It wasn't that the Boston Red Sox lost to the rival New York Yankees in their series opener Thursday night that appeared to bother Lou Merloni. It's the fact the team is in solid position for a wild-card spot but won't address their flaws.
Merloni, a utility infielder who played the first five years of his Major League Baseball career with the Sox, posted a video of himself venting while taking a stroll during his vacation. Now a sports radio host for Boston station WEEI, Merloni is still passionate about the game and the Sox, and he showed it as he blasted the team during his near-two-minute rant.
The Boston Red Sox wasted a two-homer outing by Rafael Devers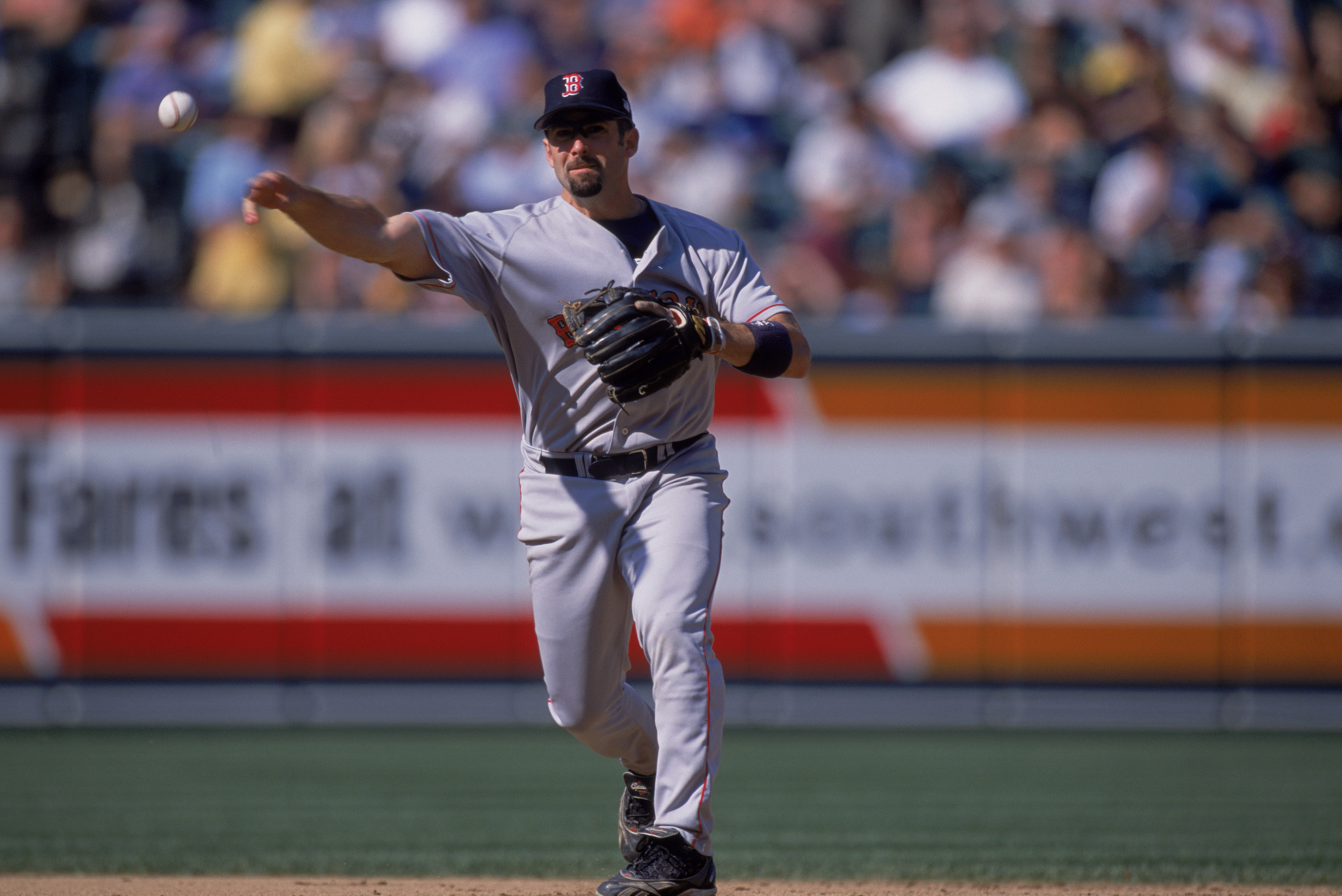 The bats haven't been the problem for the Red Sox. For the most part, the offense has held its own. Third baseman Rafael Devers smacked a pair of home runs off Yankees ace Gerrit Cole on Thursday, but it wasn't enough. The surging Yankees, who hold a 14.5-game lead over the Tampa Bay Rays in the American League East, defeated the Sox 6-5.
Devers drove in all five runs, but it wasn't enough. Josh Donaldson's third-inning grand slam keyed a five-run inning off Sox starter Josh Winckowski.
"It's pretty wild," said Cole, per ESPN, of Devers' success. "He's just been able to hit every(thing), there hasn't been a miss-hit. Like, roll over one time. Like, line out one time.
"You're supposed to fail seven out of 10 times in this gig. I don't know what the deal is. We'll just have to just keep at it, man."
The loss dropped the Sox behind the Rays in the standings. Boston is now the second wild-card team but only a half-game in front of the Toronto Blue Jays.
Merloni sounds off on Boston's front office
While Merloni was out for his walk, he vented for nearly two straight minutes about the Sox.
"I want to look at two things," Merloni said. "Last two years — first base and the bullpen. I don't get it. I just don't get it. Let's start with the bullpen. Was there any doubt in your mind last night the Yankees were going to hold on to that game? That's what they do. Their bullpen is lights out.
"The Sox come back and make it 6-5, but they weren't going to score another run off that bullpen. There's no devastating losses for the Yankees because of their bullpen. It's absolutely freakin' lights out. Look at your bullpen. Your closer was in the rotation when the year started, and your best set-up guy was in Triple-A. What was the plan?
"And then you got first base. I don't know if (chief baseball officer) Chaim Bloom thinks first base is that important, but it sure as hell looks that way. You can blame Franchy Cordeiro all you want. The guy ain't a first baseman. The bottom line is you lost a game last night because your first baseman misplayed, dropped an infield f***ing fly ball. I mean, it's the big leagues.
"You got an outfielder playing first base. Last year, you need a first baseman, you go out and trade for a DH and put him at first, to the point where he makes a routine play, and you give him a standing ovation. I don't get it. It's been two years.
"I'm on vacation. I'm trying to relax. This hasn't relaxed me. You lost a game because a ball dropped in the infield. Holy s***."
It doesn't appear Merloni's having a whole lot of fun taking a break from work.