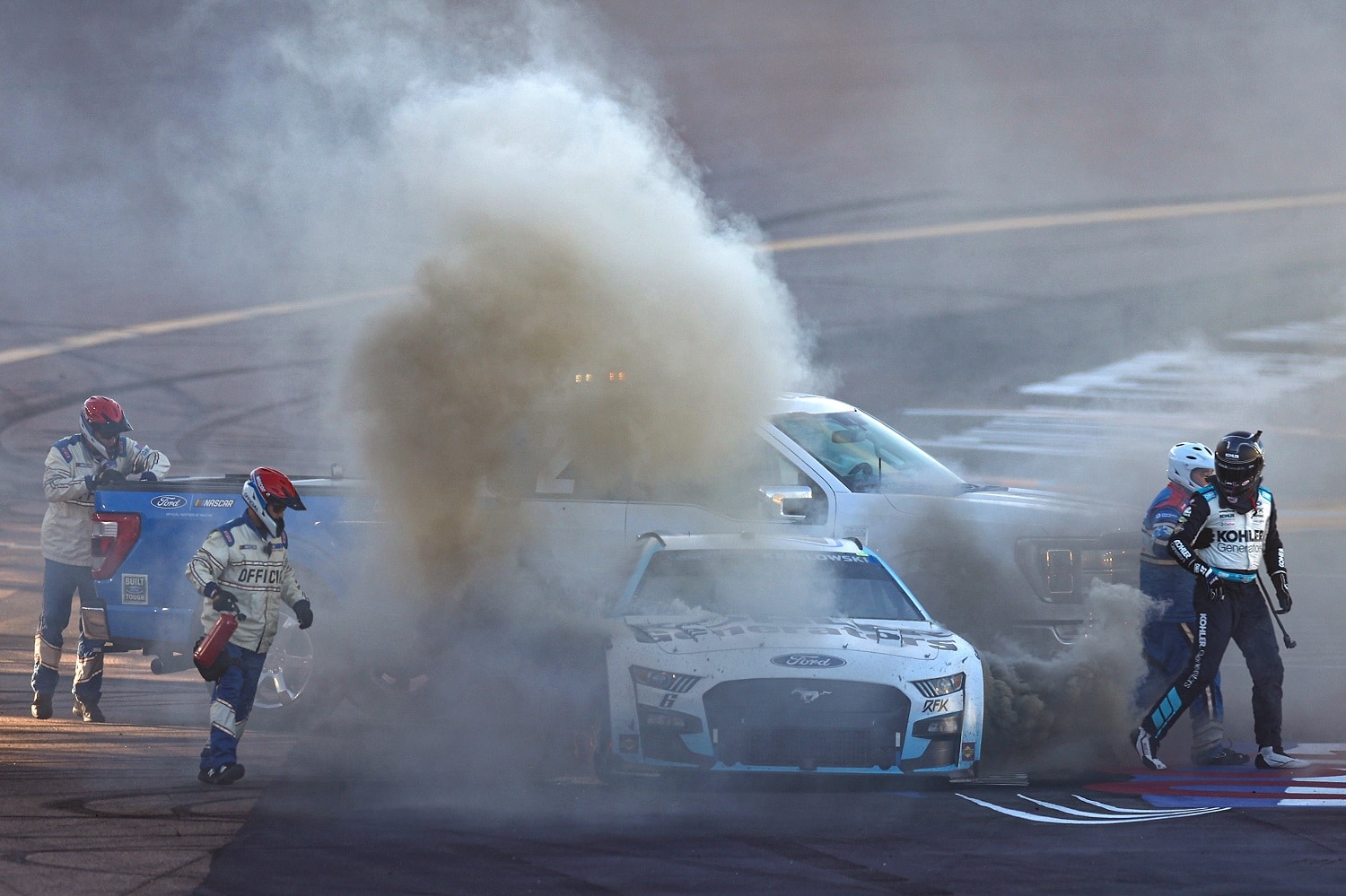 Brad Keselowski Squeezes in a Car-B-Que to Close Out a Frustrating Cup Series Season
Brad Keselowski's difficult first season with RFK Racing concluded with a late car fire that took him out of Sunday's race.
Brad Keselowski's Dumpster fire of a season ended – naturally – with a car fire in the NASCAR Cup Series finale on Sunday at Phoenix Raceway.
There are few, if any, drivers in the sport who'll appreciate the downtime of the offseason that begins Monday.
Brad Keselowski's lost season ends with a car fire in Phoenix
Brad Keselowski didn't make it to the finish line. More importantly, though, he did make it out of the No. 6 Ford before without injury after a fire poured smoke into the cabin.
The incident occurred while the yellow flag was out for the Michael McDowell-Alex Bowman crash on Lap 269. Cameras picked up a fire in the right-front wheel well, and thick smoke started pouring into the car's interior as Keselowski slowed between Turns 3 and 4. He was able to get out as help arrived.
Car fires have been a problem throughout the first season of the Next Gen car, and Fords have appeared to be particularly vulnerable. The problem became less prevalent after NASCAR ordered changes to reduce rubber buildup around the rocker box, but that didn't solve the problem.
"I think there's a lot in the sport we still need to figure out," said Mark Rushbrook, global director for Ford Performance Motorsports. "NASCAR made a lot of changes partway through the season, which certainly seemed to help, but there's just so much variability from track to track."
Said Keselowski: "It just caught fire and the next thing I knew we were sitting there. It's a bummer, but we'll hopefully (learn) something from it and move on."
A long Brad Keselowski streak has come to an end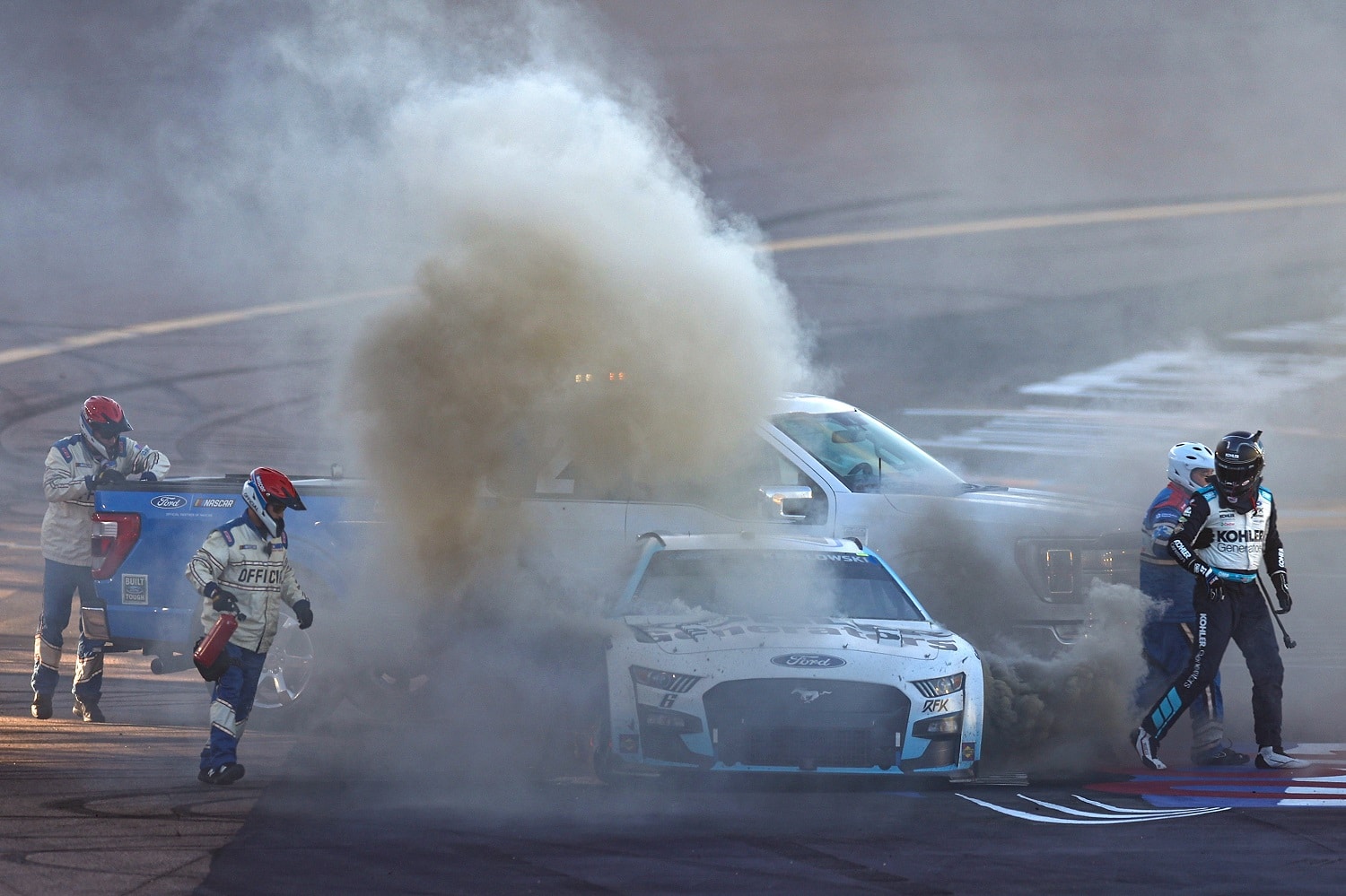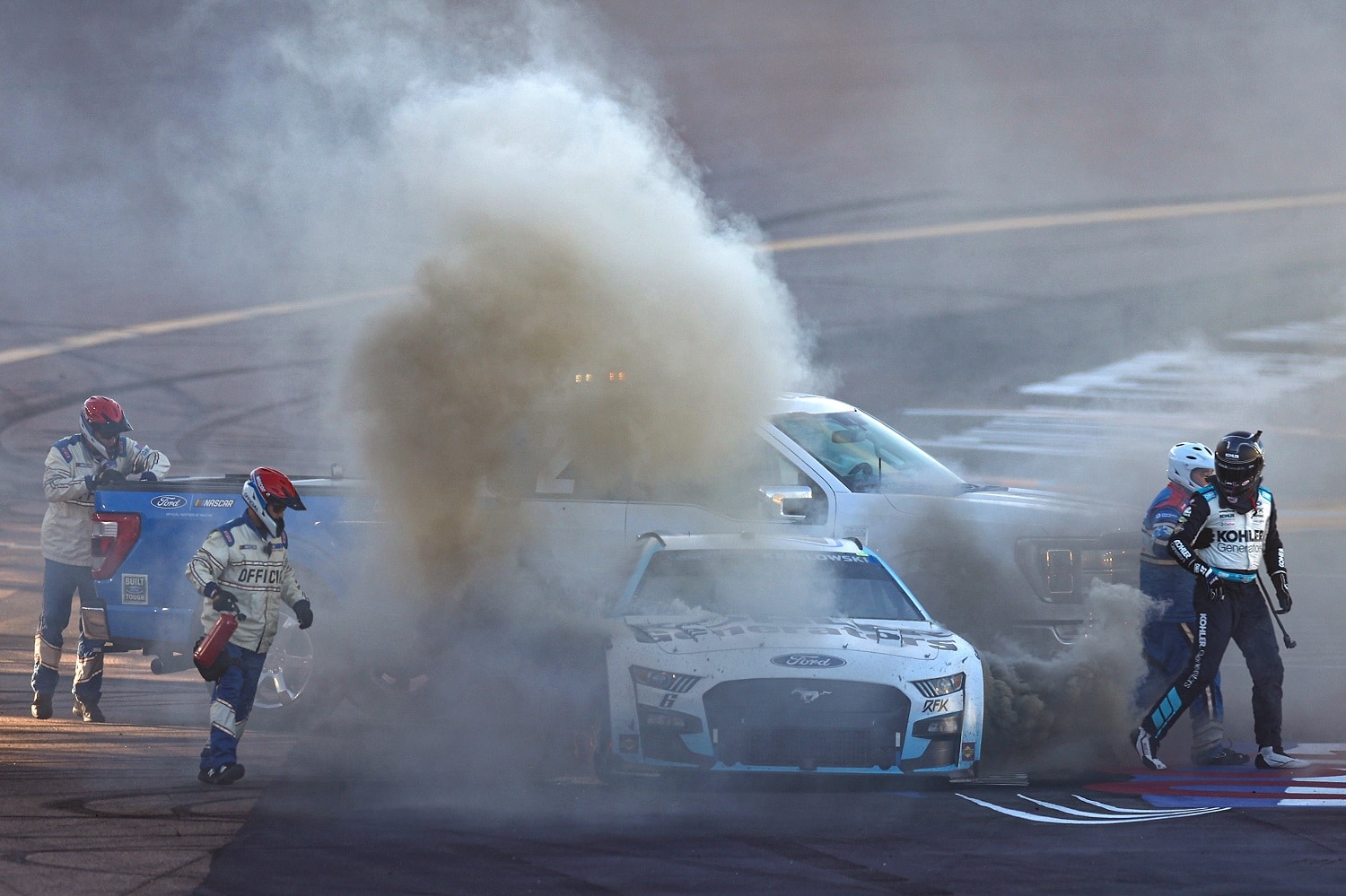 Brad Keselowski had to know that leaving Team Penske to take an ownership stake in Roush Fenway Racing was going to constitute a step down in competitiveness in the short term, but few expected the kinds of setbacks he endured in his 13th full-time Cup Series season. Thirty-four of his 35 career wins came from 2011-21, and he triumphed at least once in each of those seasons.
This year broke the streak as he went winless. Additionally, there were only six top-10 finishes.
From an ownership perspective, there were at least some encouraging signs from teammate Chris Buescher. The driver of the No. 17 Ford won the playoff race at Bristol and finished with a career-high 10 top-10 finishes.
Still, the year proved to be a letdown after opening on a strong note as the two RFK Racing cars swept the BlueGreen Vacations Duels at Daytona.
Two major penalties doomed the season
The final NASCAR Cup Series standings show Brad Keselowski in 24th place, his worst showing since 25th in 2010, which was his first full season. Of course, that comes with a large asterisk because Keselowski took two huge hits from NASCAR during the season.
NASCAR took Keselowski's car back to its R&D Center after the spring race at Atlanta and found a modified tail panel. The resulting penalties included the loss of 100 driver points.
At the season's next-to-last race at Martinsville, the car failed the post-race inspection due to a minimum weight violation following a fourth-place finish. That sent Keselowski to the back of the race standings.
Combined, the violations cost Keselowski four spots in the final standings.
Got a question or observation about racing? Sportscasting's John Moriello does a mailbag column each Friday. Write to him at [email protected].
Have thoughts on this topic? Keep the conversation rolling in our comments section below.