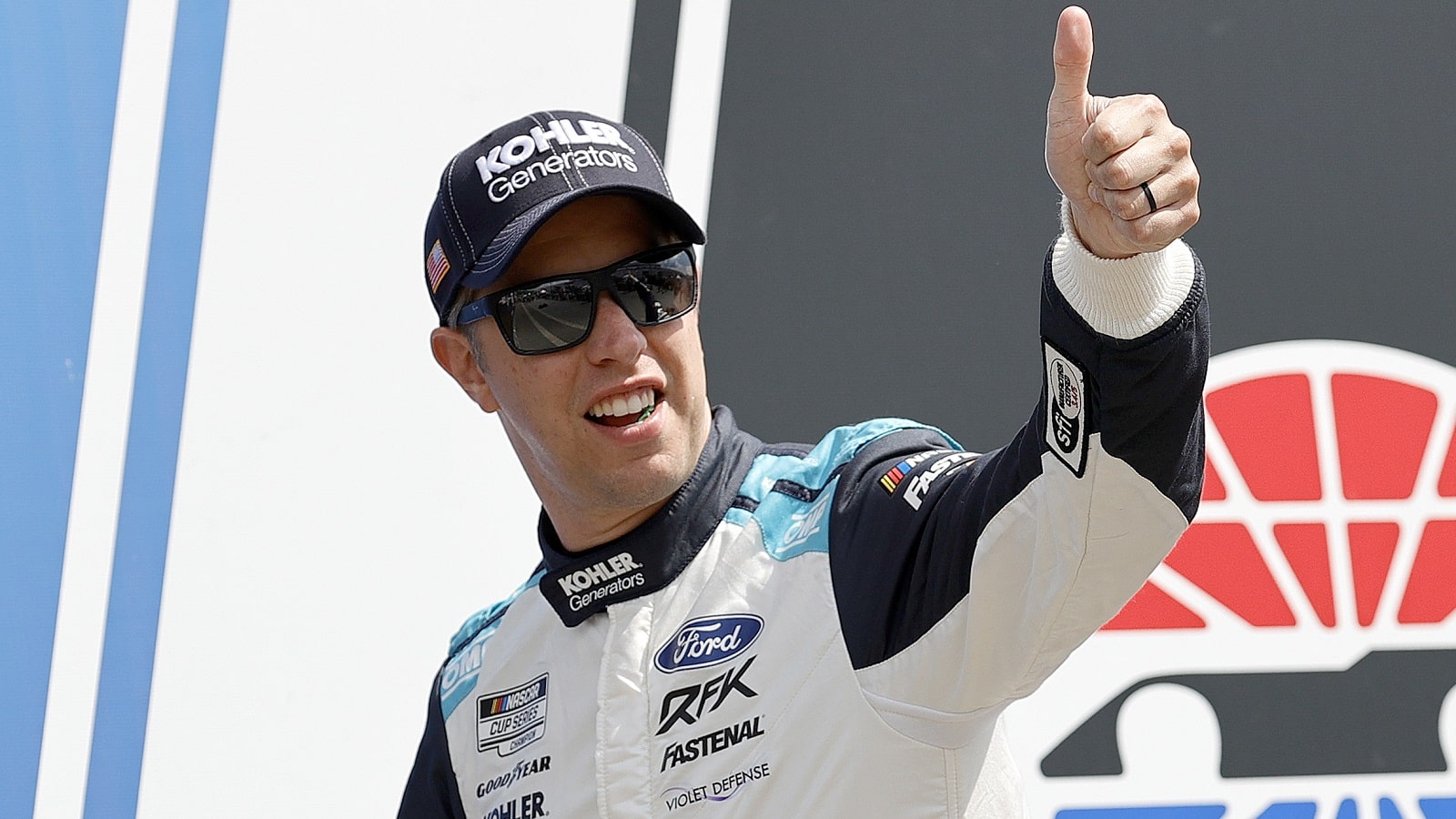 Ford Is Backing Brad Keselowski's Unexpected Message to NASCAR About Cheaters
Brad Keselowski is applauding NASCAR's get-tough policy on improper changes to cars.
Nothing thus far has dislodged the penalties to Brad Keselowski and RFK Racing as the NASCAR Cup Series story of the year. The early-season episode established that the governing body is serious about lines that could not be crossed while seeking speed from Next Gen cars.
The 100-point penalty all but eliminated Keselowski from playoff contention unless he wins a regular-season race. Even then, there's the hurdle of a 10-playoff points penalty to overcome.
NASCAR made an example of the driver of the No. 6 Ford, but it's turned Keselowski into a hard-liner. Now, he's getting backing from someone who has more influence with the brass than any driver does.
Brad Keselowski applauds the recent series of penalties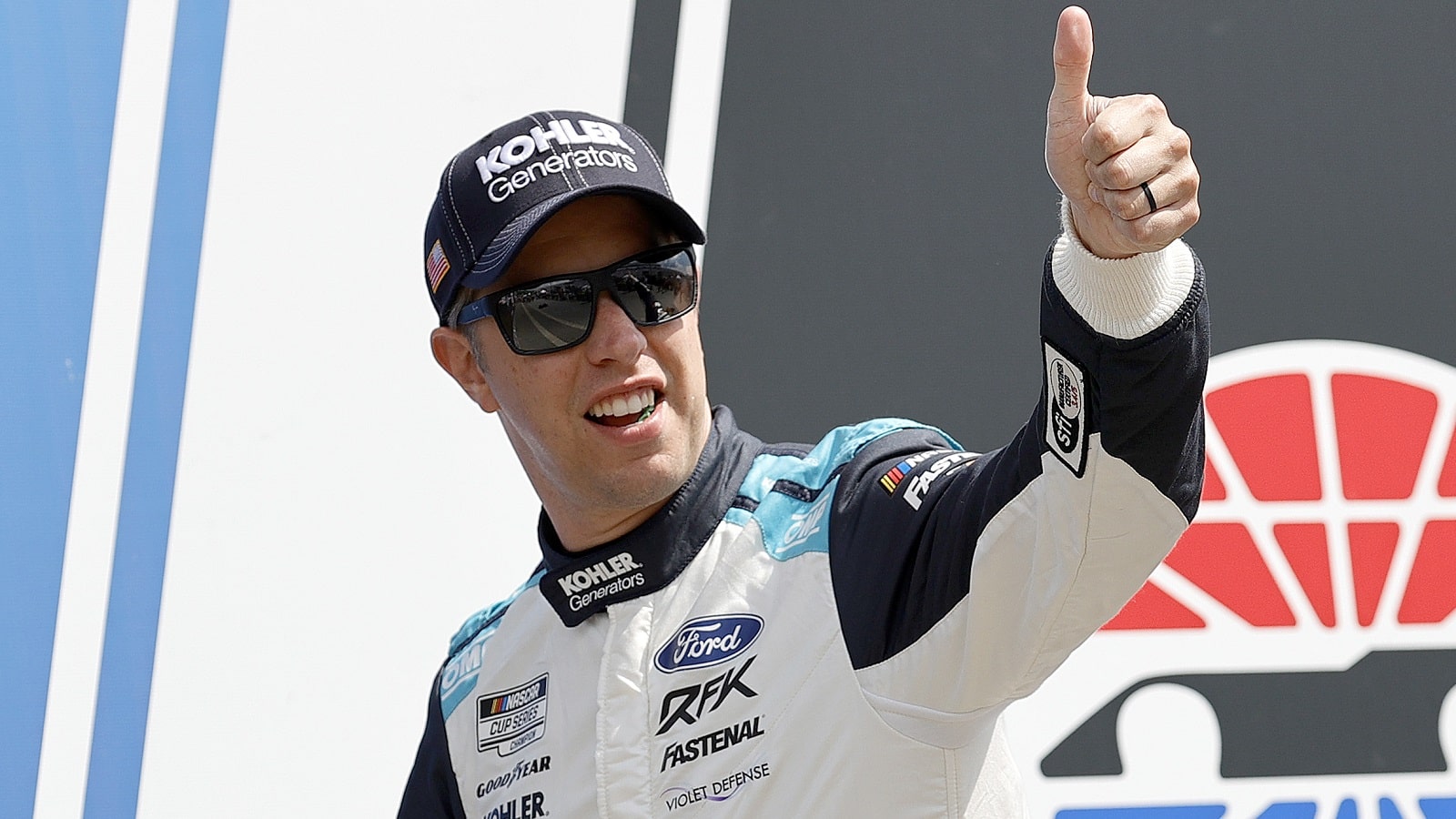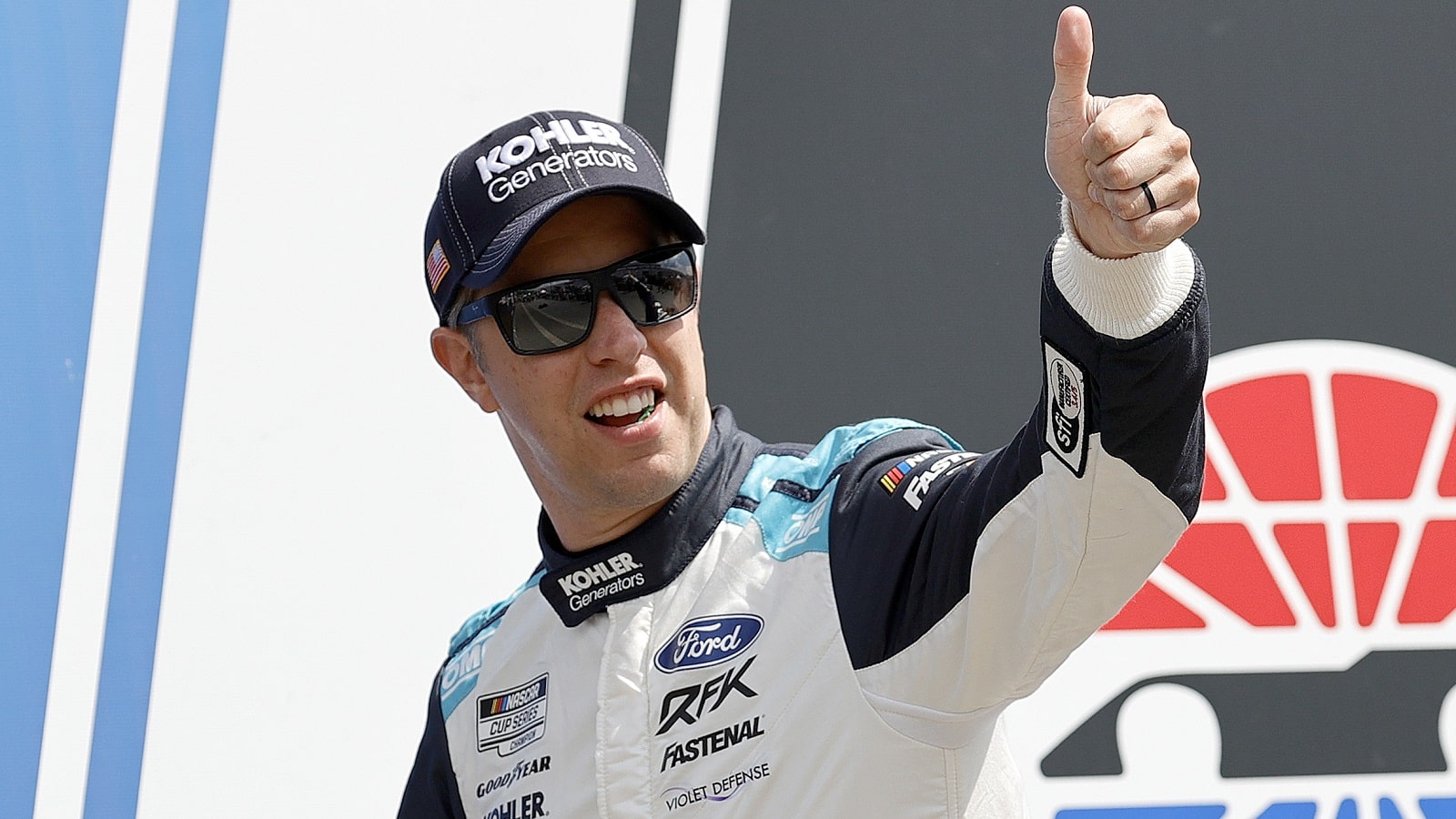 NASCAR closed out July by disqualifying Denny Hamlin and Kyle Busch from the top of the results at Pocono and hitting Erik Jones and Michael McDowell with points penalties. Until then, the massive hit Keselowski took after the Atlanta spring race was the only major action the governing body had taken against Cup Series teams beyond four-week crew chief suspensions for wheels becoming detached.
It's worth noting that Keselowski and McDowell drive Fords, Hamlin and Busch drive Toyotas, and Jones drives a Chevy. So, all three manufacturers have seen their drivers get hit, though none of the sanctions come back to anything the automakers themselves did. In total, though, it signals vigilance, and Keselowski wouldn't mind seeing further intense scrutiny.
"I personally think the sport needs more penalties and NASCAR should be handing them out like candy right now to get control of the garage," the driver and RFK Racing partner said this week. "We've been playing a lot of games for a lot of years and the games have to stop. … Those games come directly at the expense of being able to afford to do things that we'd like to be able to do or just to be able to afford to be able to race."
The cost savings have not kicked in yet
Cup Series teams are absorbing significant start-up costs as they restock inventories and have to do much of their purchasing from single sources in Year 1 of the Next Gen car. Efficiencies will start kicking in next season when they have new parts already on hand and will have old cars to cannibalize after wrecks take them out of action.
That was one goal NASCAR had in mind with the Next Gen models. Another was to improve competitiveness by selling everyone identical parts with an admonishment not to tamper with them. The jury is still out on that. Among the issues: Fords have only won four races, and Toyotas have been mostly abysmal on road courses but superior on intermediate ovals.
Mark Rushbrook is the global director of Ford Performance Motorsports. That puts him and his Toyota and Chevy counterparts in the room with the top NASCAR brass in shaping policy. He's a fan of the Next Gen car because of the potential benefits, and Rushbrook agrees with Brad Keselowski that keeping teams in line is crucial.
"For the model of Next Gen to work, NASCAR needs to enforce that rule to lay out the penalties when they're deserved," Rushbrook said in a conference call with racing media. "I don't know if it's like handing out candy because you give that to people whether they deserve it or not. But the penalties if somebody is modifying a part or putting something on that they shouldn't, then NASCAR needs to be handing out penalties and as consistently, if possible. That's always hard to do and there's always different magnitude of any violation."
Keselowski took that initial hard hit, but Pocono was a big week for NASCAR for leveling out the penalties.
Brad Keselowski views the competitiveness from two angles
As a driver in the NASCAR Cup Series, Brad Keselowski expects his engineers and crew chiefs to squeeze every bit of engine and aerodynamic performance out of cars to deliver him to Victory Lane.
As an owner, however, he recognizes that the arms race got out of hand in the years preceding the arrival of the Next Gen car and the associated rules. He said cumulative spending related to engineering parts reached tens of millions of dollars. Now, one vendor does the engineering, and teams' mechanics and engineers cannot alter the finished product.
"NASCAR's really tightened down the rules and most of those departments that were working so hard on those things are forced to make a choice between doing something that might be illegal or them not having a big role in the success of the race team," Keselowski said. "Although I love our engineers and I want to see them for a long time, we also have to be a viable business."
Like Sportscasting on Facebook. Follow us on Twitter @sportscasting19 and subscribe to our YouTube channel.
Got a question or observation about racing? Sportscasting's John Moriello does a mailbag column each Friday. Write to him at [email protected]