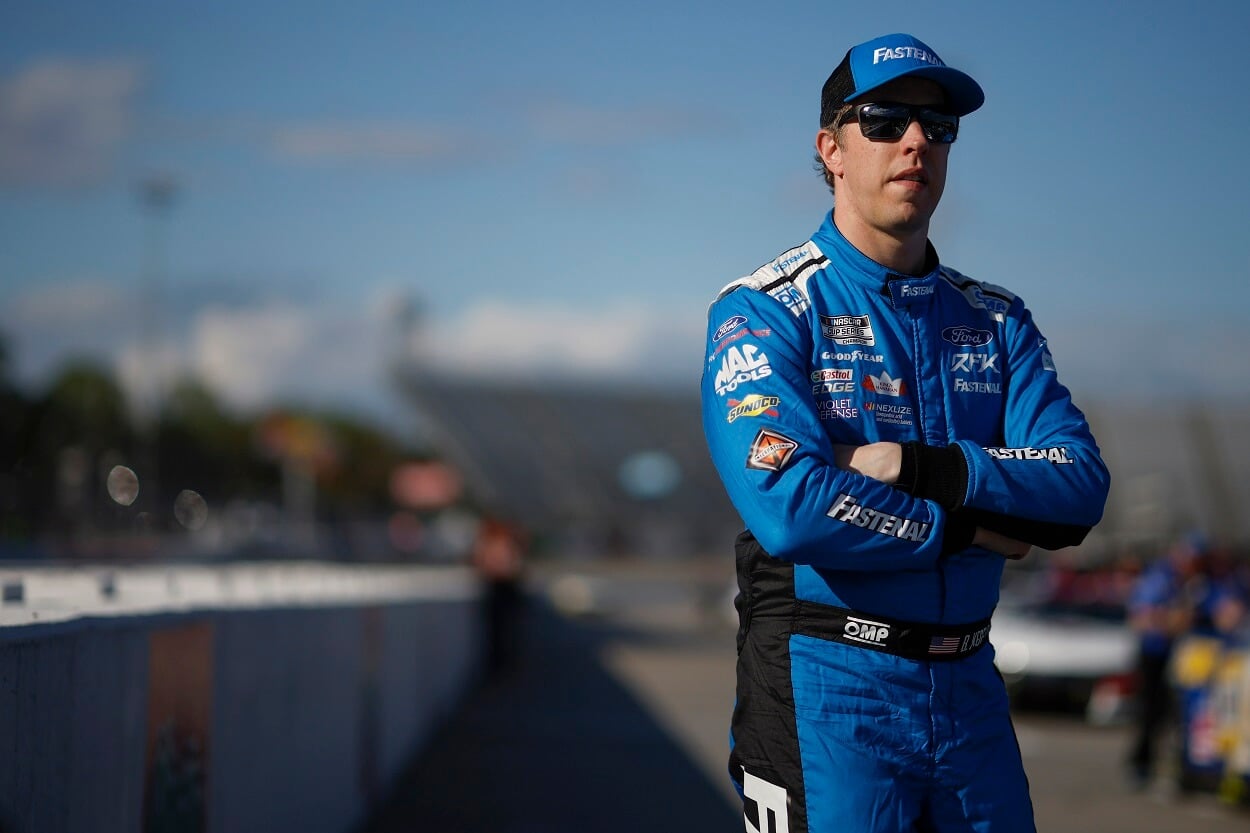 Brad Keselowski's Comeback Campaign Can Seemingly Only Get Stronger at Talladega
Brad Keselowski has had a solid second season with RFK Racing.
Brad Keselowski has had a turnaround season in his second year as a co-owner/driver at Roush Fenway Keselowski Racing, and he could solidify his team's standing as most improved with a win Sunday at one of his best tracks.
Keselowski, the 39-year-old 2012 NASCAR Cup Series champion, moved on from his stable position as the driver of the No. 2 car at Team Penske after the 2021 season to buy into what was then Roush Fenway Racing and become a part-owner of the once-distinguished organization.
RFK Racing had fallen far from its glory days before Brad Keselowski became a part-owner
RFK Racing had fallen on tough times in the decade since drivers such as Carl Edwards, Matt Kenseth, Greg Biffle, Kurt Busch, and Mark Martin piloted owner Jack Roush's Fords. Ricky Stenhouse Jr. won a pair of races at superspeedways in 2017. But otherwise, the organization had not been to Victory Lane since Edwards won a pair of races in 2014.
Keselowski was unable to avoid the growing pains that typically come with trying to rebuild a competitive team even after he and teammate Chris Buescher swept the Daytona 500 qualifying races. Keselowski took over the No. 6 seat from Ryan Newman for the 2022 season but finished 24th in the points standings with only one top-five finish, which was actually one fewer than Newman's two top-fives in the same car the year before.
The organization made progress as a whole, however. A 100-point penalty after the March race at Atlanta Motor Speedway set Keselowski deep in the points standings, but Buescher produced several strong runs in the No. 17 car. Buescher even culminated his team's progress with a win in the September night race at Bristol Motor Speedway. Still, his 21st-place finish in the points standings was two spots lower than his 2021 ranking.
Keselowski has seen substantial improvement in the 2023 season, even after a 24th-place showing Sunday at Martinsville Speedway in a race during which he led seven laps and had an average running position of 13th. He is already halfway to his 2022 total of six top-10 finishes just nine races into this season, and his 105 laps led are close to half of his 225 laps led total from a year ago.
Keselowski also nearly won the superspeedway-style race in March at Atlanta after a scintillating duel with eventual winner Joey Logano in the closing laps that left Keselowski in second in the race but a season-best seventh in the points standings at the time.
Keselowski is the most-accomplished active driver at superspeedways, particularly Talladega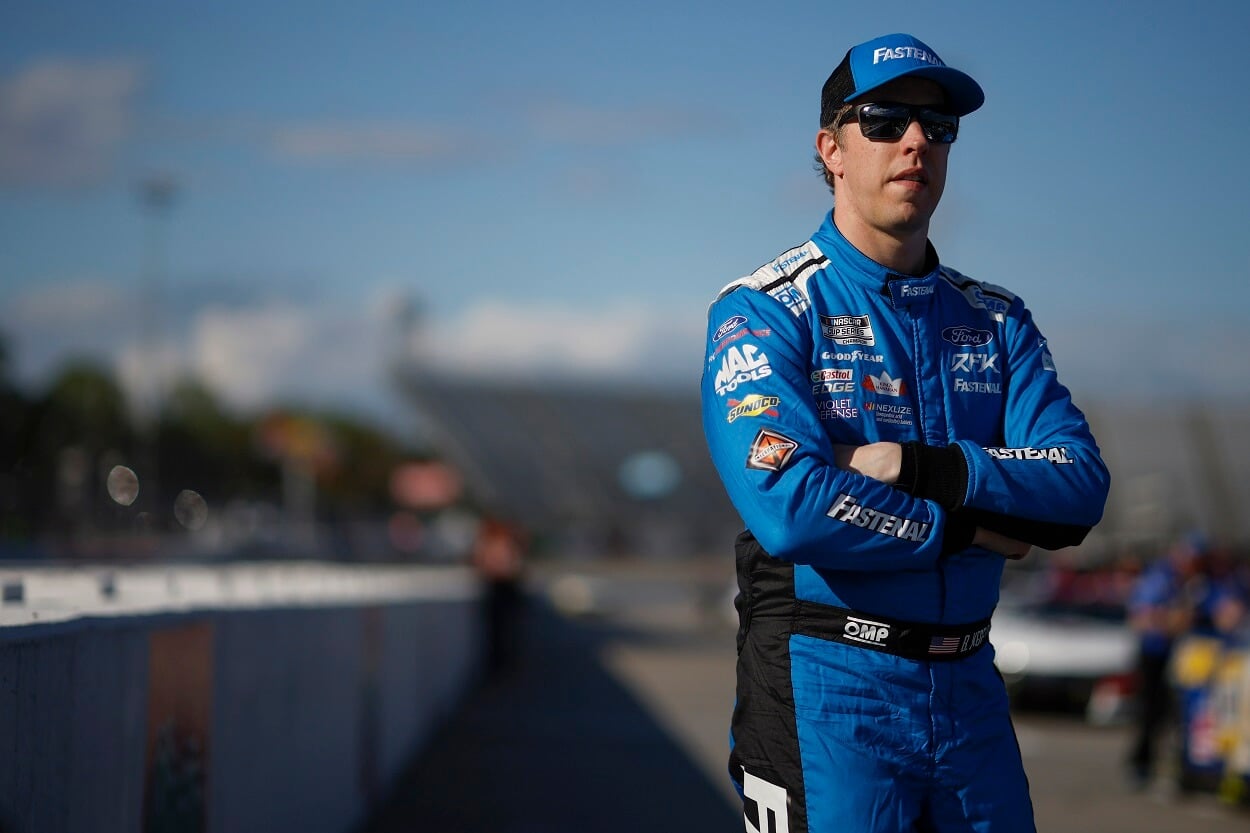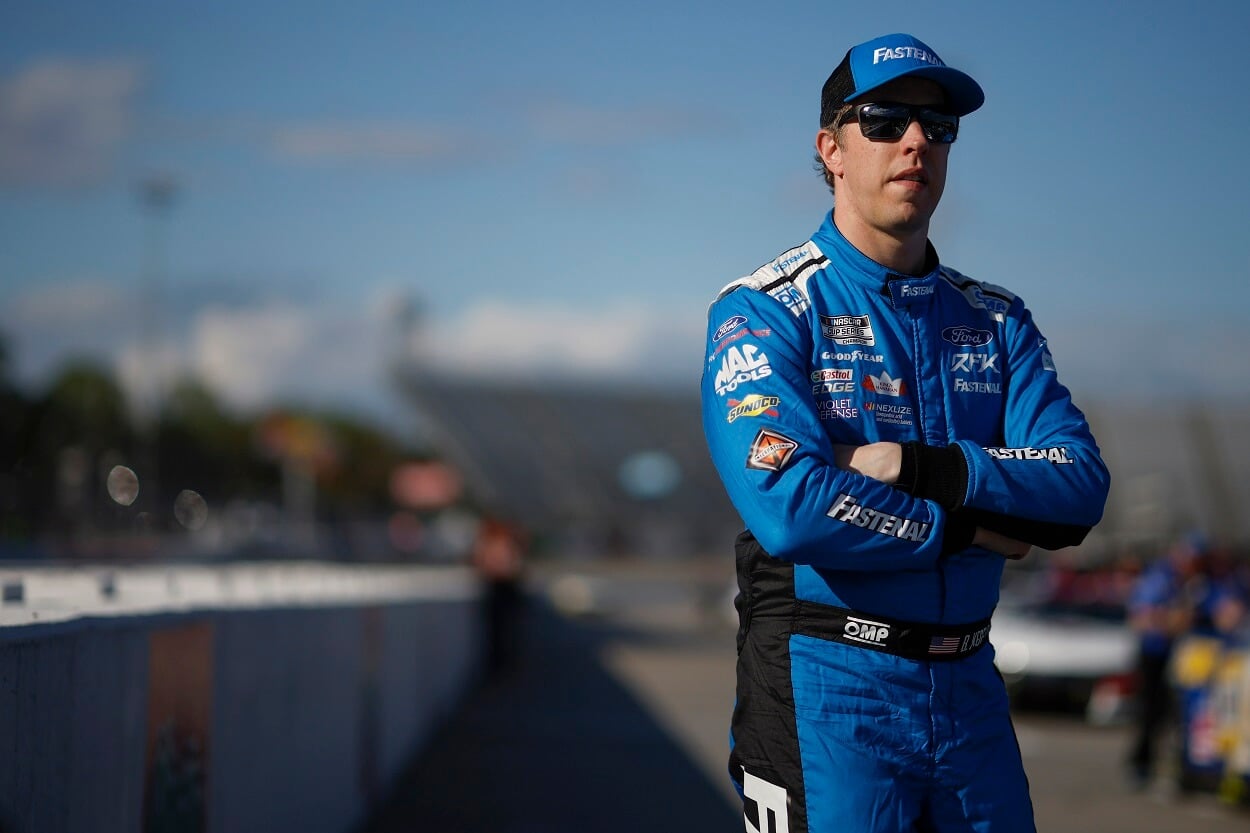 Keselowski is now in a position to be able to capitalize on an opportunity to solidify what would be his first playoff berth with his new team. The Cup Series now heads to Talladega Superspeedway, which is Keselowski's best track in terms of wins. He has won six times at the 2.66-mile facility, the most among active drivers, and he finished inside the top 10 in six straight races from 2019-21 before a 15th- and 18th-place finish in the series' two visits a year ago.
Even though Keselowski has shown speed at various types of tracks this season, his best chance to secure a playoff spot is still through a win at one of the three remaining superspeedway races in the regular season. He is the leader among active drivers with seven superspeedway victories in his career, ahead of Denny Hamlin and Jimmie Johnson, who both have five, with another Atlanta race in July and the regular-season finale in August at Daytona International Speedway.
But, this will be Keselowski's only chance in the regular season at Talladega, where he has accumulated six of those victories. The second Talladega race in October is the middle event of the three-race Round of 12 in the playoffs. That race could help him on a journey to the Championship 4, but this weekend might be his best shot for that race to eventually matter at all, as far as his championship hopes are concerned.
Keselowski has also proven he does not necessarily need a teammate alongside to run well in superspeedway races. Buescher fell out of the Atlanta race in a wreck with 71 laps to go, and Keselowski still nearly won the event. 
Brad Keselowski's vision to turn RFK Racing back into a perennial championship contender and organization that wins multiple races each season is off to a good start. He now has a chance to prove that vision can be a reality with a win Sunday at Talladega and put his No. 6 group at the top of the list for the most improved team of the year.