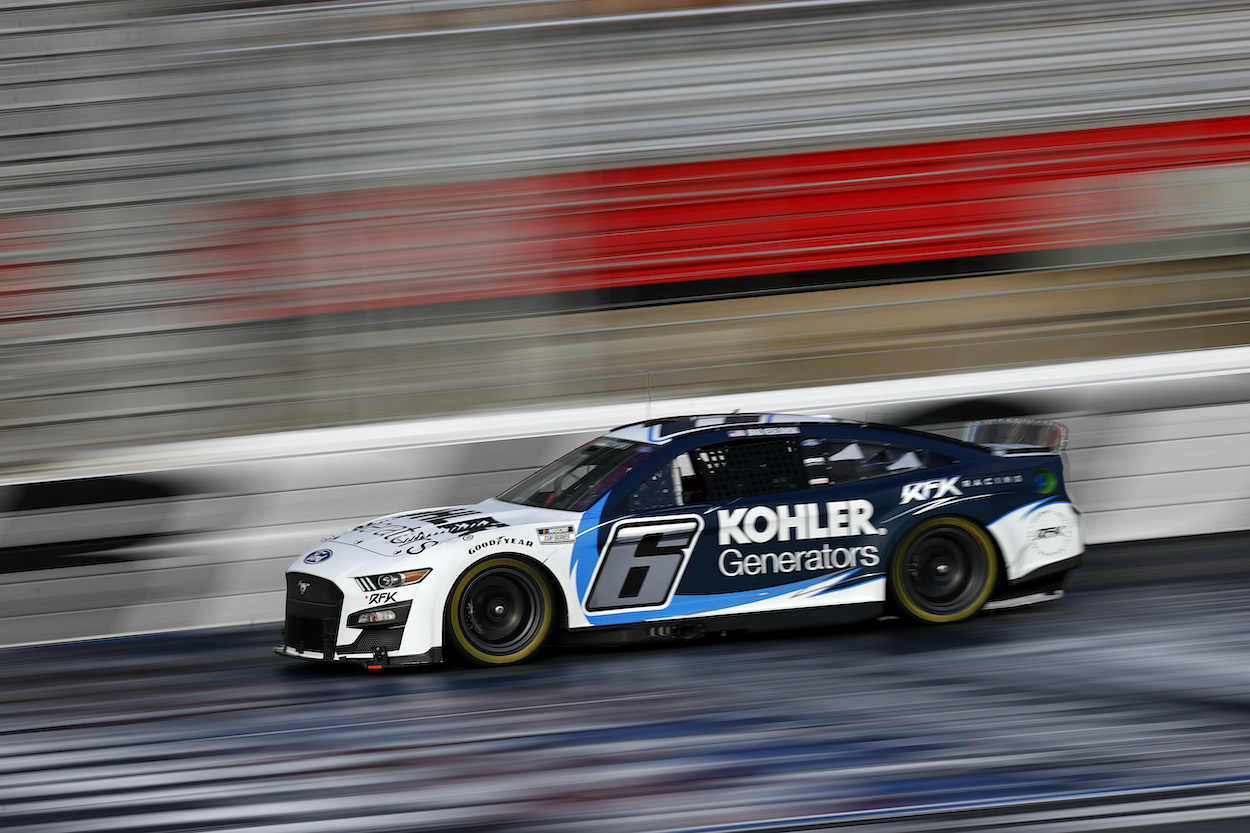 Brad Keselowski Fires Warning Shot at Competitors Ahead of Clash at Coliseum: 'We Didn't Fly All the Way to LA to Run Second'
Brad Keselowski didn't hold back during an appearance on NASCAR Race Hub, informing his competition that he plans on winning the Clash at the Coliseum.
While Brad Keselowski has developed a reputation as one of the best in the Cup Series on superspeedways, with an impressive six wins at Talladega, he's also quite adept on short tracks. Knowing his strengths, the new Roush Fenway Keselowski owner-driver visited with the crew on NASCAR Race Hub this week and fired a warning shot at his competition, predicting that he would be standing victorious at the conclusion of the first-ever Clash at the Coliseum on Sunday.
Brad Keselowski's first impression of track inside LA Coliseum
All week, NASCAR Race Hub has been live inside the LA Coliseum, promoting this weekend's activities at the season-opening exhibition. Each member of the broadcast team has expressed genuine admiration for the job NASCAR pulled off in just over a month, constructing the quarter-mile track inside one of the world's most iconic sports venues. 
Brad Keselowski was no different. Knowing the significance of the moment, someone filmed the driver walking inside the stadium and seeing the track for the first time. 
"Looky there," Keselowski said, pulling down his sunglasses as he walked through the tunnel into full view of the track down below. "Wow. That's actually pretty damn cool, man. Pretty damn cool." 
Keselowski fires warning shot and calls his win on Sunday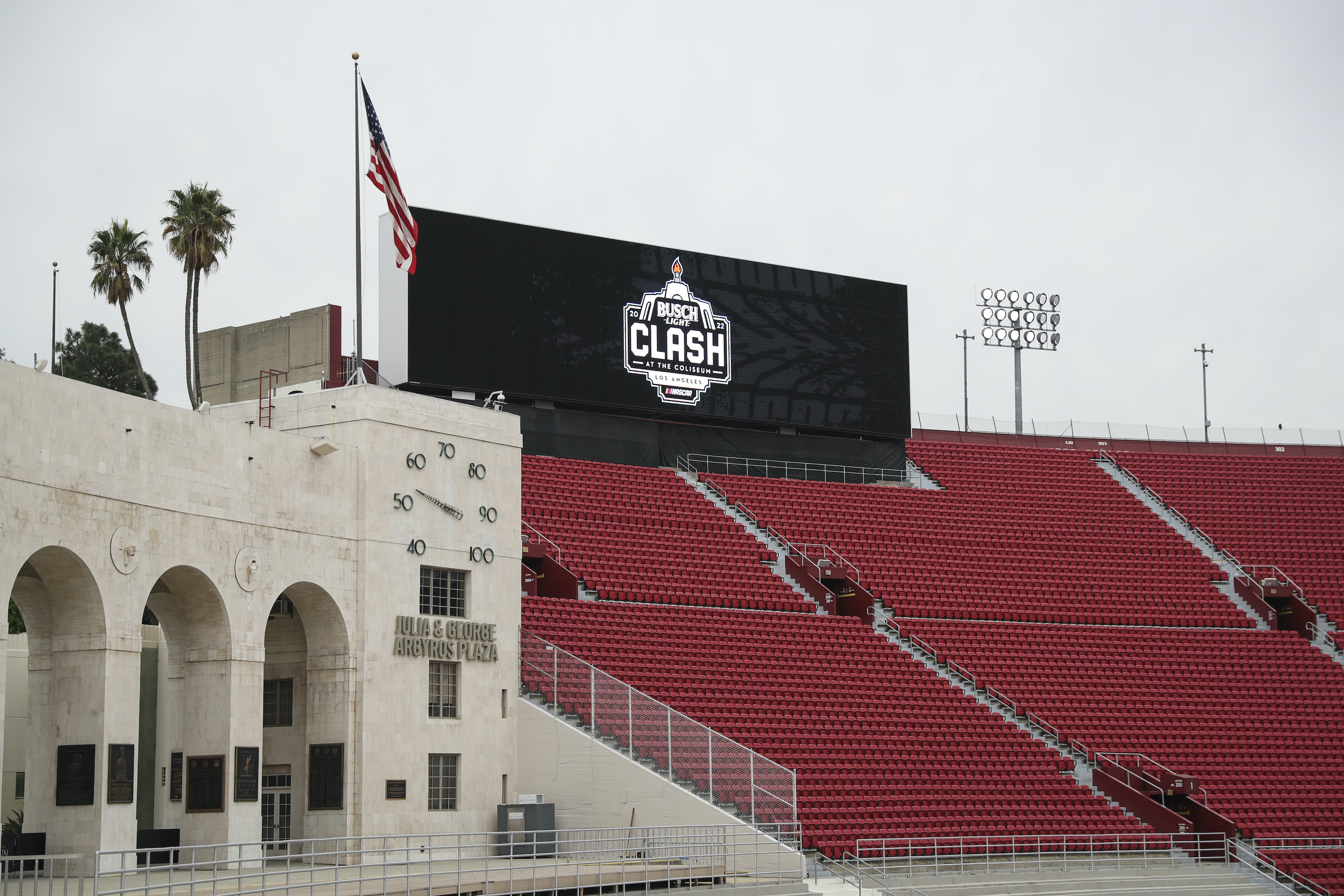 Hours later, when appearing as a guest on NASCAR Race Hub, the 2012 Cup Series champion unsurprisingly offered a similar reaction to the new track. 
"Pictures don't do it justice," Keselowski told the crew, with the track in the background. "Not only is it beautiful, but it's small. It's really, really small. And I'm looking at it thinking — Whew! How am I going to get this thing around here? Especially 20-something cars. We're going to have some beating and banging. It's going to be a good old short-track race." 
Moments later, show co-host Shannon Spake recalled an earlier conversation she had with Keselowski during rehearsal when she suggested that the driver would be "attempting" to make the race through qualifying. He corrected her at the time and explained why during the broadcast. 
"We're not here to race. We're here to win. We're here to win," Keselowski repeated. "I'm just saying that's what I'm here for. We didn't fly all the way to LA to run second. I'm just going to go ahead and tell you that."
Stats back up his claim
While each driver should confidently claim to be in it to win it, especially this season with the Next Gen car leveling the playing field, Keselowski can back up his words with statistics.  
In addition to an impressive record on superspeedways, the 37-year-old driver has been just as successful on much shorter tracks, like Bristol, Martinsville, and Richmond, which are all less than a mile. In his Cup career, he's won seven times on those three tracks, which is fourth behind only Kyle Busch (16), his brother Kurt (10), Denny Hamlin (10), and tied with Kevin Harvick. 
The pilot of the No. 6 RFK car also has an odd and meaningless statistic leaning in his favor. He won the inaugural races at Iowa and Indianapolis in the Xfinity Series.
It will be interesting to see if Keselowski can back up his talk and pull off the historic win. What makes his prediction even more intriguing is this weekend's format and the distinct possibility that he might not even race. That's because drivers will have to qualify through heat races and last chance qualifiers to make the 150-lap main event.
No pressure.
Like Sportscasting on Facebook. Follow us on Twitter @sportscasting19.