Brad Keselowski Is a NASCAR Star With Fans Everywhere — Even in Prison
Brad Keselowski is a 14-year veteran of the NASCAR Cup Series. He's run in 420 Cup races and has developed quite a following throughout his motorsports career. He's got some diehard fans from all over and he's even got quite a few in prison.
Brad Keselowski's NASCAR career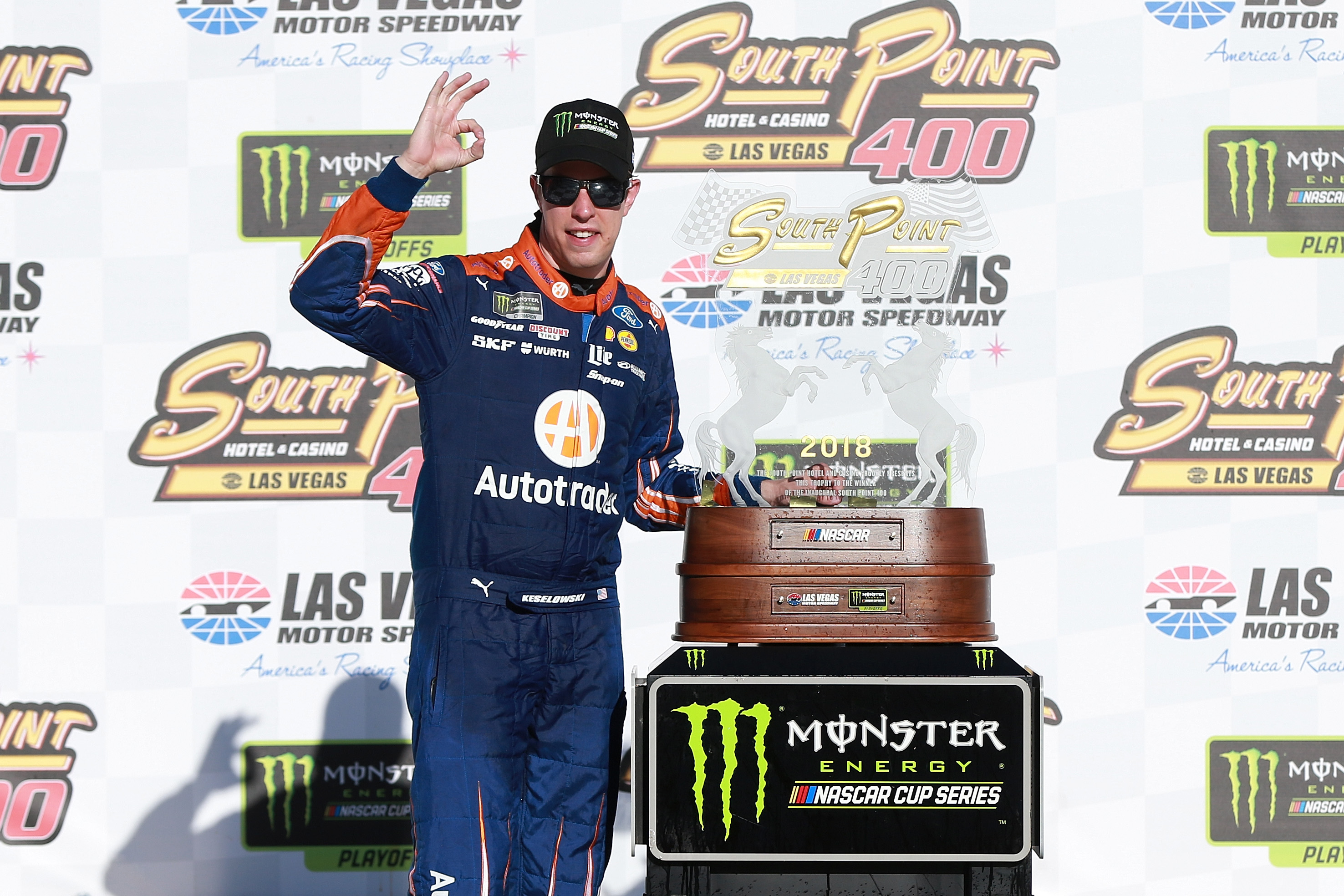 Brad Keselowski has those racing genes. He's the son of former professional stock car racing driver Bob Keselowski. Brad is also the nephew of former NASCAR Winston Cup driver Ron Keselowski. Brad's other brother, Brian, is also a race car driver.
Brad Keselowski began his NASCAR career in 2004 and he won an Xfinity Series championship in 2010. He ran his first Xfinity race in 2006 and has racked up 39 career Xfinity wins. Keselowski ran his first NASCAR Cup Series race in 2008, taking part in the Dickies 500, where he finished 19th.
Keselowski was the Cup Series champion in 2012. With that title, he became the second of only four drivers to ever win an Xfinity and Cup Series championship. During his Cup Series career, he has compiled 213 top-10 finishes in his 420 races. He has racked up 34 victories.
Keselowski has shown he's just a regular guy
Yes, Brad Keselowski is famous. He's a NASCAR Xfinity champion and he's a Cup Series champ, too. He has also shown he is just a regular guy who likes to have fun, too. He put that on display after he won the Cup Series title in 2012 and was being interviewed by ESPN while he was celebrating with a tall glass of beer.
Keselowski was asked what winning was like. "Pretty damn awesome," he said. "I've got a little buzz going here. I've been drinking for a little bit. But it's been pretty good man. I can't lie." Keselowski likes to have fun and he doesn't let much get in the way.
Sometimes Keselowski likes to get right in the middle of his fans to do his celebrating. After a 2017 victory at Martinsville – the first of his career at the speedway – he celebrated by taking some selfies with fans. "Martinsville is a special place," Keselowski said then, according to NASCAR.com. "There are special fans here. This may not be the track where we get the loudest cheers, but that's OK, that's part of what makes this sport go around. … Just saw a couple of people I knew in the grandstands, then a couple of fans that have been coming to this race for a long time."
Keselowski has fans everywhere — even in prison
During a recent interview with Brad Keselowski on the Endless Hustle podcast, the conversation opened with the NASCAR driver being asked about a football that was in the background. It was made of wood and had some signatures on it. Keselowski was asked the significance of the ball.
"I have a lot of fans who are in prison, believe it or not," Keselowski said. "In the prison woodshop, one of them decided to make me a commemorative wooden football and sent it to me. When a fan gives you something nice like that, you have to accept it and it's pretty cool.
"It's a commemorative wooden football and somehow he got my team to sign it when I won the Xfinity championship in 2010. It's pretty cool. I can't remember what prison it was. Sorry, my memory is not that great. We love all of our fans, whether they're incarcerated or not."