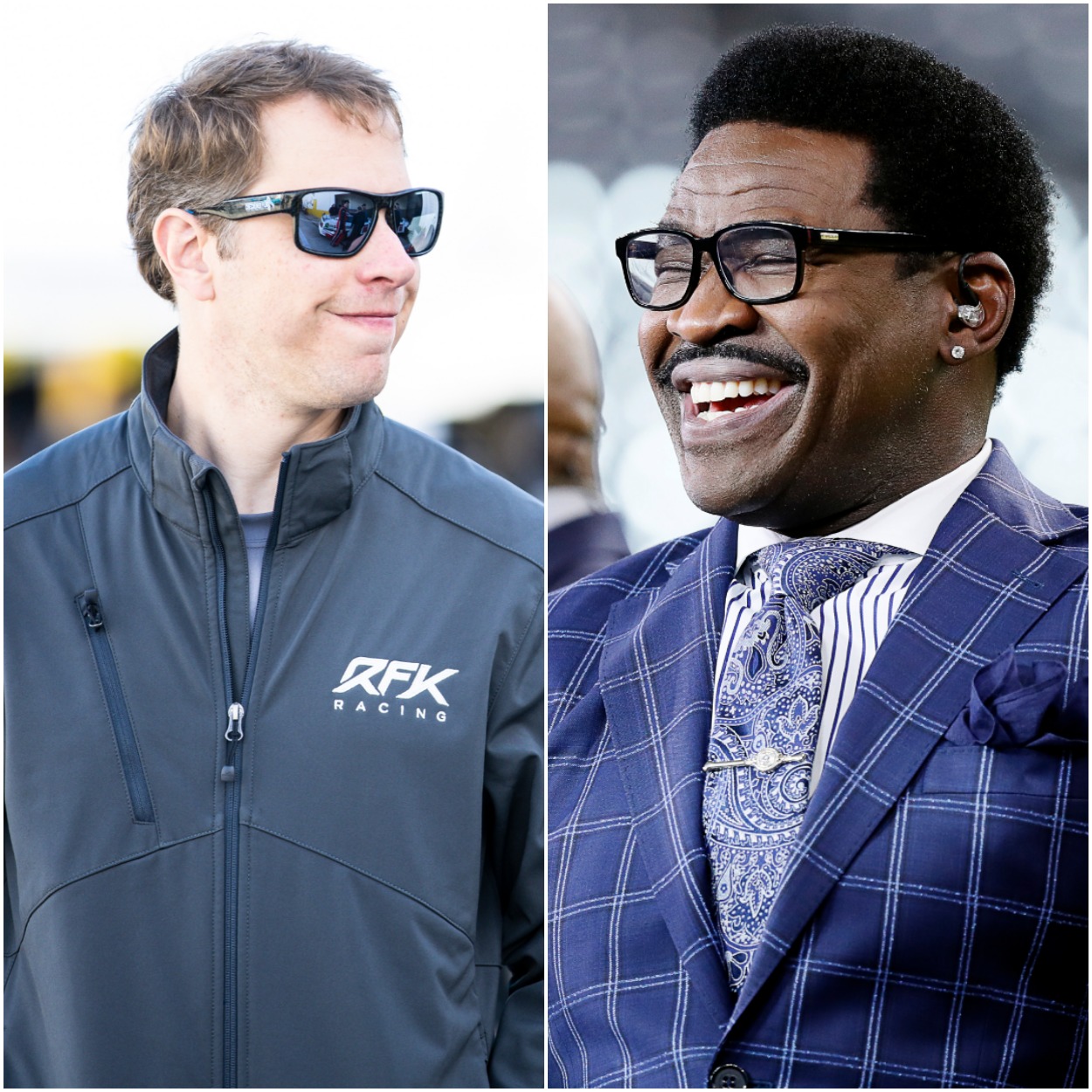 Brad Keselowski Reveals Embarrassing Story About Former Dallas Cowboys Star Michael Irvin With Hopes Hall of Fame Receiver 'Doesn't Want to Beat Me Up for Telling This Story'
Brad Keselowski shared an embarrassing story about former Dallas Cowboys star Michael Irvin and hoped telling the story wouldn't upset the Hall of Famer.
Brad Keselowski is a NASCAR Cup Series champion. With that accomplishment comes privileges. One of those is taking well-known people around the track for ride-alongs.
About 10 years ago, Keselowski did just that with former Dallas Cowboys wide receiver Michael Irvin. The Pro Football Hall of Famer, who was known for being fearless and going across the middle, knowing full well he could get punished for it, was no match for the high speeds of a race car.      
Brad Keselowski respects Michael Irvin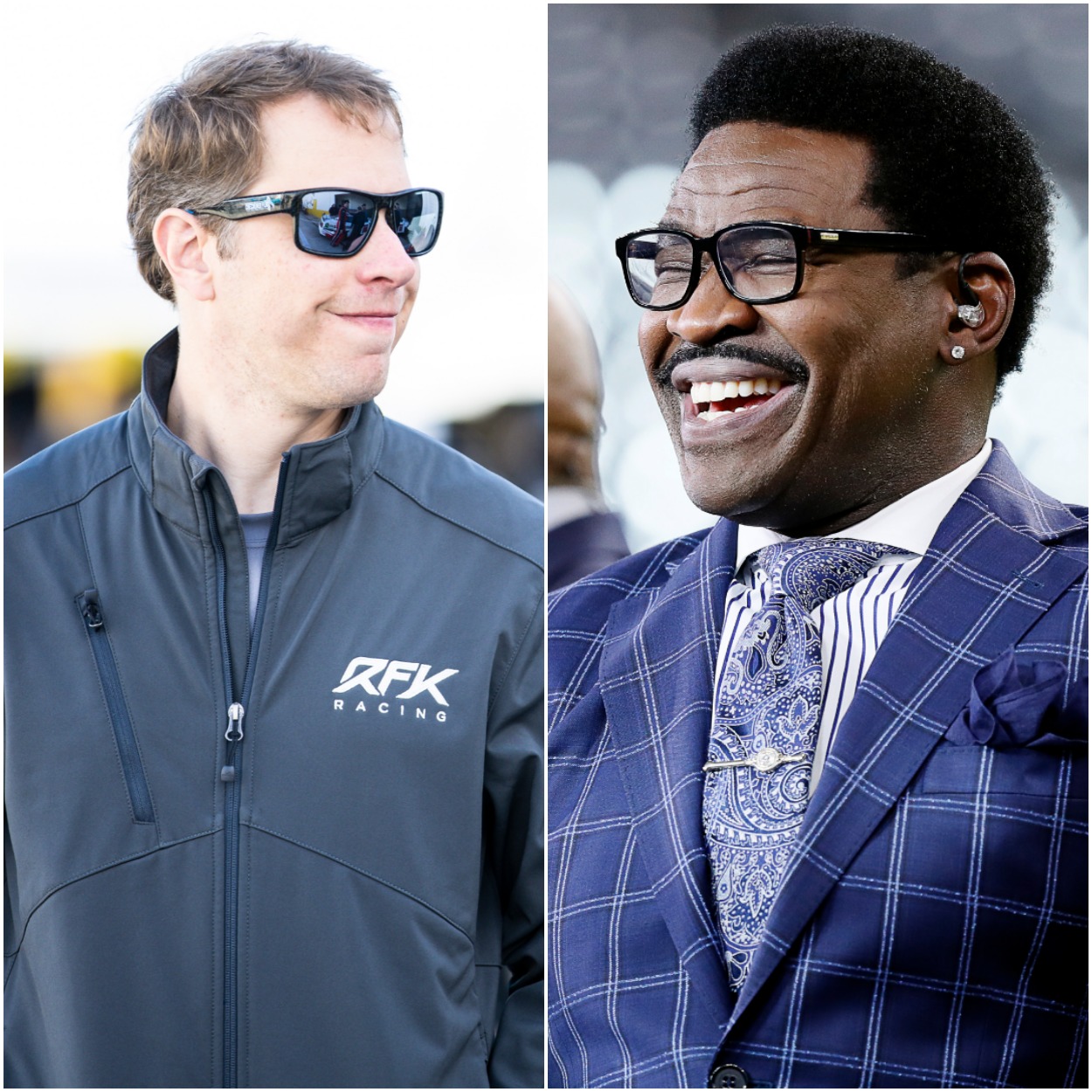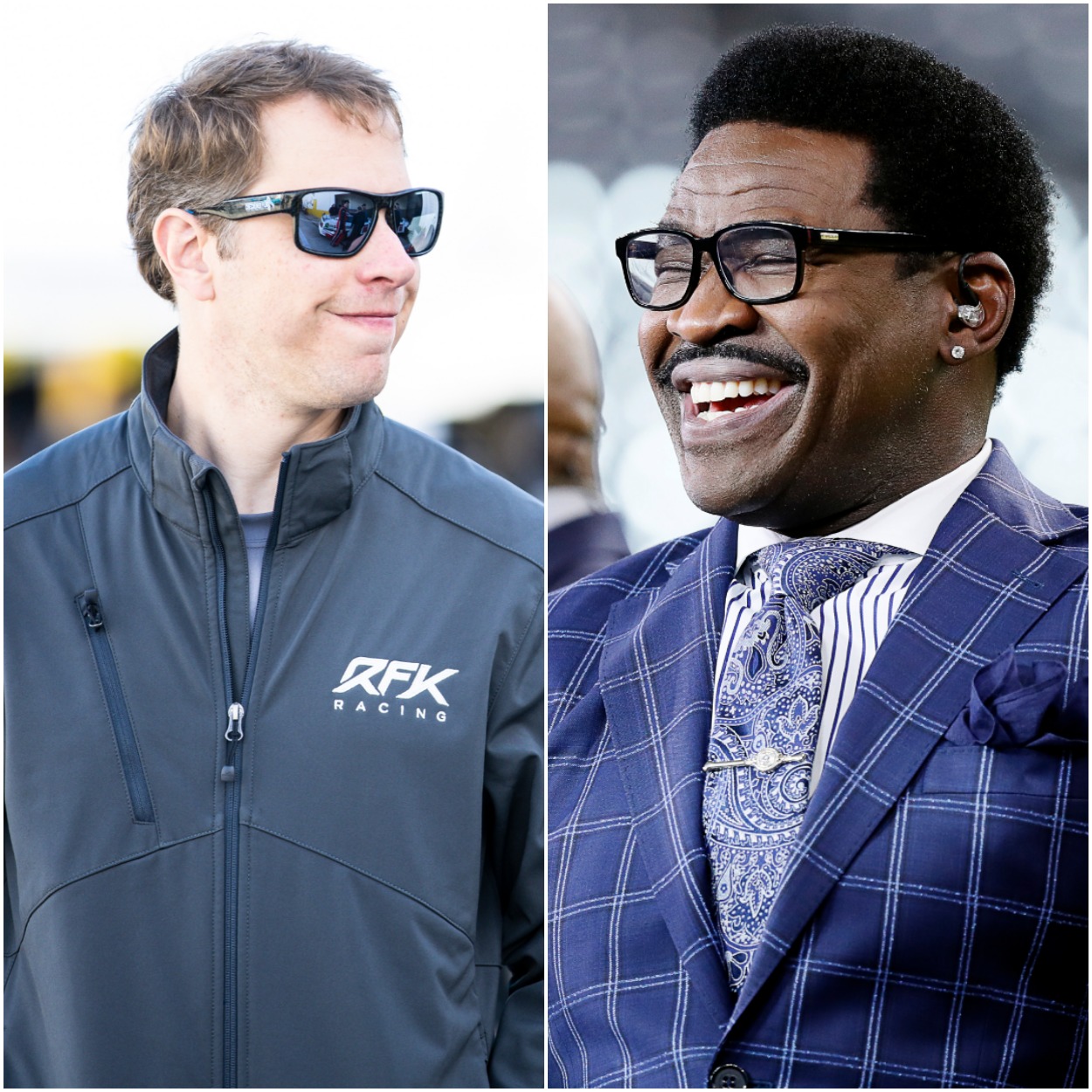 In the early 1990s, Dallas Cowboys wide receiver Michael Irvin was one of the best in the NFL, and along with Troy Aikman and Emmitt Smith, helped lead the team to a pair of Super Bowl titles. More than a thousand miles away, the receiver's work ethic and willingness to put his body in harm's way made an impression on a young Brad Keselowski. 
"I grew up as a kid watching him," Keselowski said on the Daily Stoic Podcast. "What I remember being so special about Michael, specifically, is he would run routes in the middle of the field, catch the ball in traffic, get popped — Wham! — and hit the ground, get back up with spunk in his step, and go on to the next play. 
"Like really tough guy in my mind. Not just tough physically, but tough mentally to be able to run a route like that with concentration, catch the ball, know you're going to get hit, know it's going to hurt, and be OK. So I have a tremendous respect for him."
Keselowski takes Irvin on a ride-along at Texas Motor Speedway
Keselowski provided the background on Irvin as a preface of what he was about to say next on the podcast, and mentioned how he hoped Irvin "didn't want to beat me up for telling this story."
About a decade ago, while in Texas, Irvin asked to go on a ride-along with the 2012 Cup Series champion for a couple of laps around the track in a two-seat car that can reach approximately 90 percent of full-speed. Not surprisingly, the Team Penske driver jumped at the chance.
"So I take Michael for a lap around the race track, and we did about two laps where he rode on the right side, which is probably like a minute, a minute-ten of actual on-track time," Keselowski recalled. "When we pulled in, I could kind of unstrap and look over at him, and I give him the thumbs up, you OK? And he gave me the I'm not OK look like kind of woozy. He got out and needed a minute to recover. Once he had recovered, it was pretty obvious to me what happened. And this is the reoccurring theme to being a race car driver that makes it difficult. 
"When you get scared, you have the same reaction over and over again. Your heart rate elevates. You get kind of this fight or flight. And more importantly, you hold your breath. I don't care who you are or how strong you are, that's when the mental side starts to carry over to the physical side. And if you hold your breath for minutes at a time, you lose your energy, and you borderline pass out, which is what I could tell happened to Michael."
Answers question if drivers are athletes
For years, many sports fans and even athletes in other sports have questioned whether or not NASCAR drivers are athletes. Just last year, former NFL linebacker confronted Bubba Wallace on the subject during the I Am Athlete podcast.
"I got to be honest, Bubba. Golfers, race car drivers, like athletes?" Crowder questioned. "This is something that I can't say that you're an athlete of sports."
"You think you can go 190 mph with 42 other cars?" Chad Johnson, a six-time Pro Bowler, and notable NASCAR fan interjected. 
A couple of months later, Dale Earnhardt Jr. took Crowder on a ride-along at Charlotte Motor Speedway and changed his mind. That day, the former Miami Dolphins player became a believer.
Michael Irvin is one, too. 
Like Sportscasting on Facebook. Follow us on Twitter @sportscasting19.