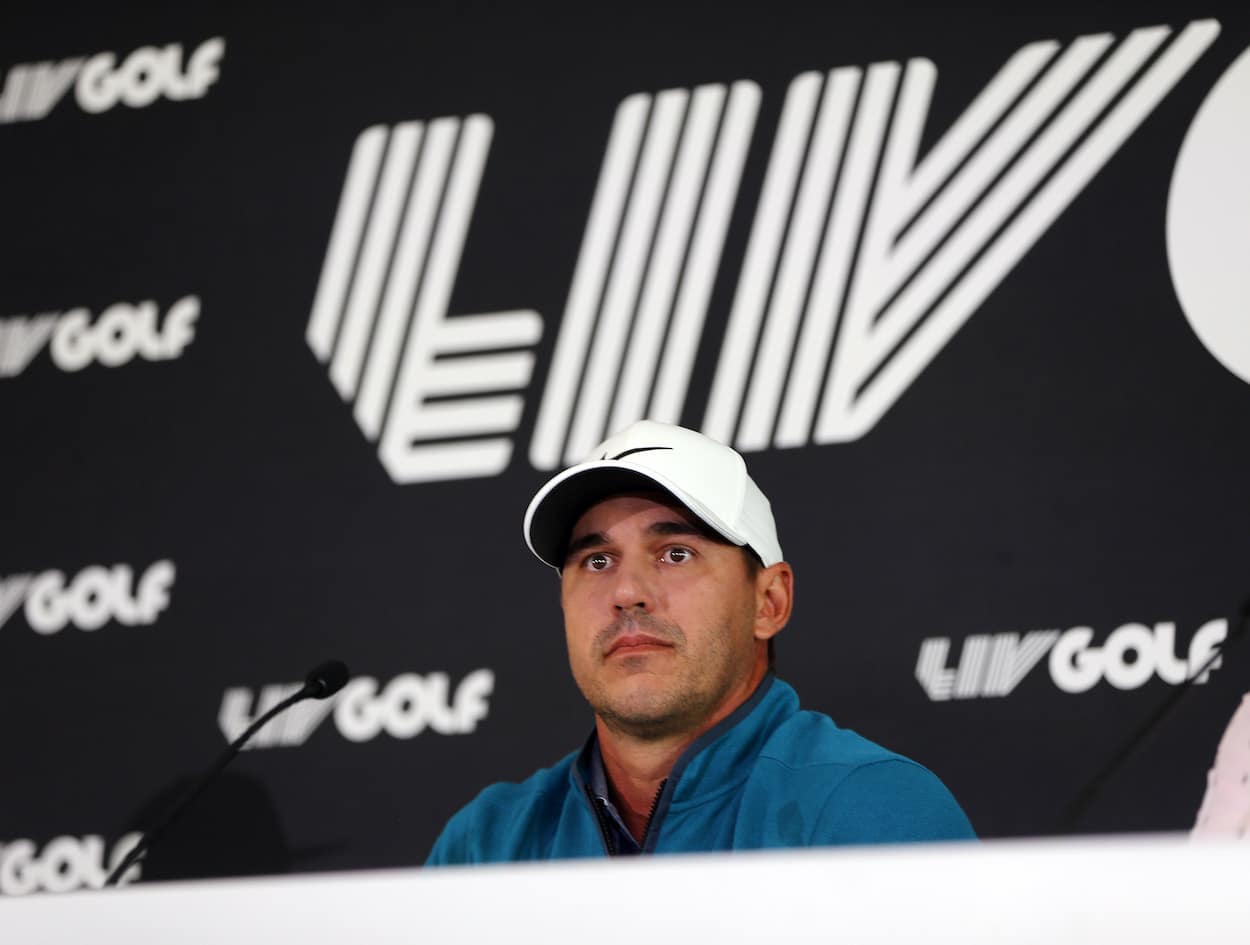 Brooks Koepka's Blatant Lie Proves His Controversial Move to LIV Golf Was Strictly for the Money
Brooks Koepka is lying to himself and golf fans about his decision to join LIV Golf.
Brooks Koepka spoke to reporters this week for the first time since he became the latest star to ditch the PGA Tour for the Saudi-backed LIV Golf Invitational Series, and he tried to explain his reasoning for joining the rival league.
The biggest factor in his decision, according to him, at least, is the lighter schedule and the ability to spend more time with his family. That's been a popular answer among the PGA Tour defectors, but it's simply not true for Koepka, and it proves his decision to join LIV Golf was all about the money.
Brooks Koepka claims he left the PGA Tour for LIV Golf for the lighter schedule
Speaking to reporters ahead of LIV Golf's tournament at Pumpkin Ridge Golf Club in Portland, Oregon, Koepka tried to explain how the lighter schedule was the reason he changed his mind about leaving the PGA Tour.
"What I've had to go through the last two years on my knees, the pain, the rehab, all this stuff, you realize, you know, I need a little bit more time off," Koepka said, per ESPN. "I'll be the first one to say it: It's not been an easy last couple of years, and I think having a little more breaks, a little more time at home to make sure I'm 100 percent before I go play in an event and don't feel like I'm forced to play right away [is good].
"When you're away from home for a month… I don't have any kids that I know about, but life does go on. It'll be nice to be home a little bit more."
That sounds understandable on the surface, but it's simply not accurate.
Koepka's blatant lie proves he's only in it for the money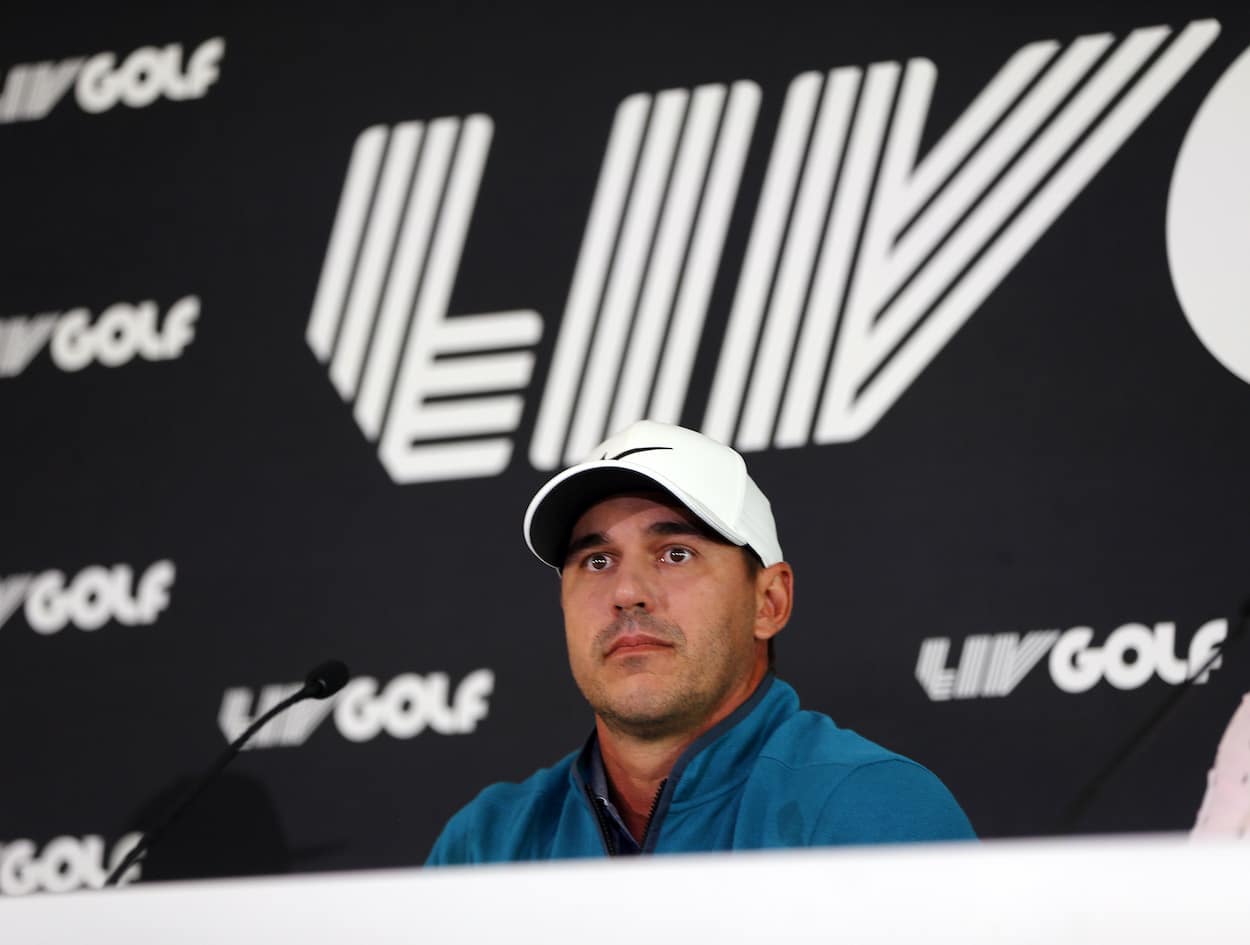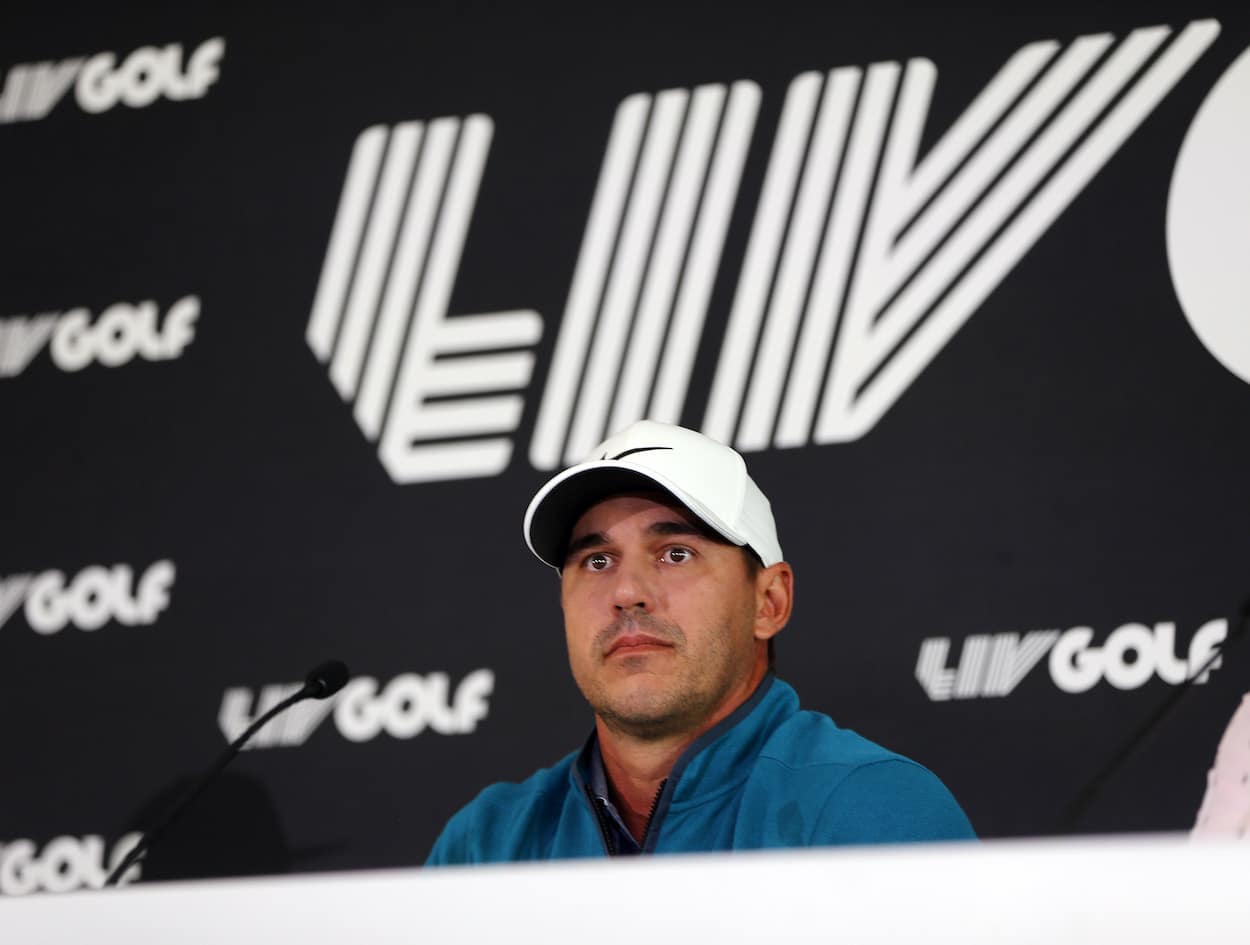 Koepka said the ability to choose his own schedule played a major role in his decision to join LIV Golf. But wait. Wasn't that the case on the PGA Tour? Professional golfers aren't forced to play in any events. You're allowed to pick and choose the tournaments you want to enter and take time off if you feel you need it.
And still, Koepka has entered an average of 19 events per year since joining the PGA Tour in 2013, and that's with the injury issues he's dealt with over the last few seasons.
With LIV Golf expanding its schedule to 14 events next year, Koepka will still play in 18 tournaments per year, including the majors, going forward. LIV Golf will also feature more events overseas, whereas PGA Tour events are held strictly in the United States. It's possible Koepka will do even more traveling as a member of the rival league.
Sure, he can choose to skip a few tournaments throughout the year, but he had that same luxury on the PGA Tour. Before committing to LIV Golf, Koepka hadn't played in a PGA Tour event since March.
It hasn't yet been reported what Koepka received for joining LIV Golf, but based on the other paydays players have received, it's most likely close to or possibly more than $100 million.
That's the only difference between LIV Golf and the PGA Tour, and it's the real reason why Koepka has jumped ship.
Like Sportscasting on Facebook. Follow us on Twitter @sportscasting19.