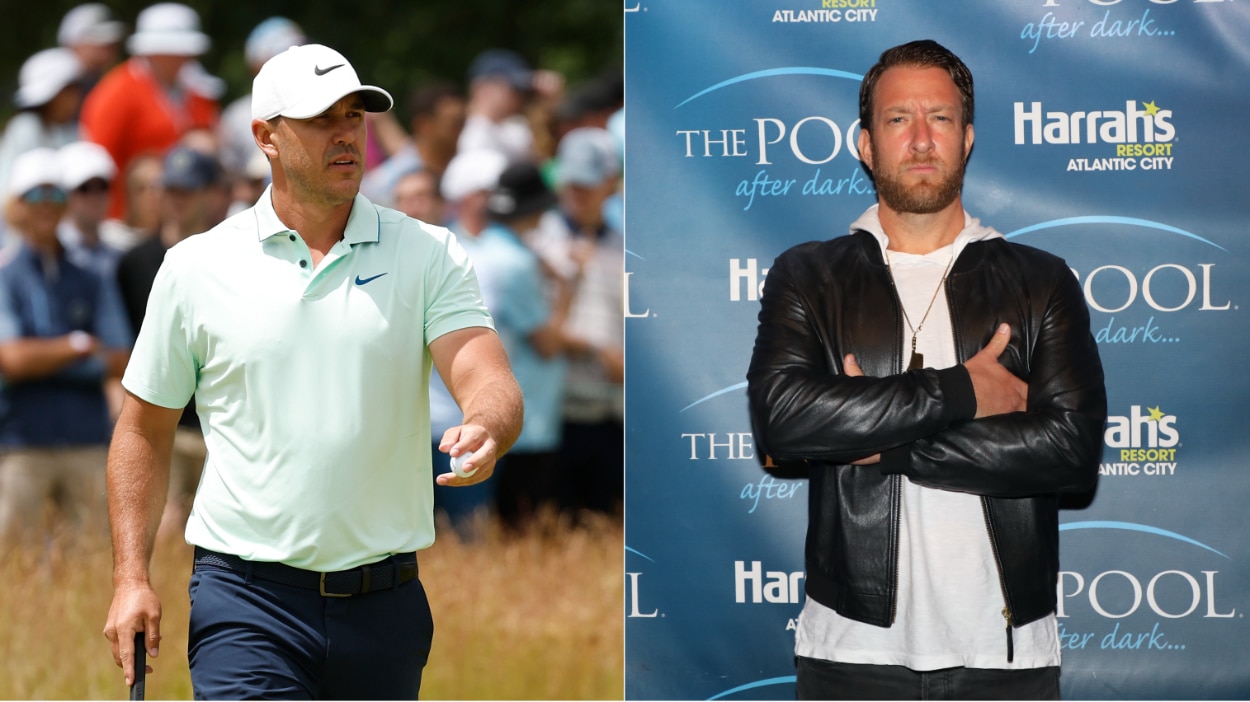 Dave Portnoy Calls out 'Slimy' Brooks Koepka for Jumping to LIV Golf Days After Arrogant Denial
Brooks Koepka is going to LIV Golf and Barstool Sports' Dave Portnoy called out the move as 'slimy' after the golfer's derisive denial.
Golfer Brooks Koepka lashed out at the media during the U.S. Open. The offense? A reporter dared to ask if he's considering leaving the PGA tour for LIV Golf. Koepka claimed he'd given the move no thought, then promptly announced he's joining the Saudi-backed tour just a few days later. Barstool Sports founder Dave Portnoy found the perfect word to sum this whole saga up: "Slimy."
Brooks Koepka is moving to LIV Golf after giving a patronizing answer on the subject
During a U.S. Open press conference, a reporter had the audacity to ask Brook Koepka "if there was a [monetary] figure that would make you swap tours" from the PGA to LIV Golf?
Koepka responded in his typically arrogant way:
I haven't given it that much thought. I don't understand — I'm trying to focus on the U.S. Open, man. Like, I legitimately don't get it. I'm tired of the conversation. I'm tired of all this stuff. Like I said, ya'll are throwing a black cloud on the U.S. Open, and I think that sucks. And I actually do feel bad for them for once. I mean, it's a s***** situation. We're here to play, and you're talking about an event that happened last week. … You can't drive a car looking in the rearview mirror.

Brooks Koepka on moving to LIV Golf
Less than 48 hours after the U.S. Open ended, the news of Koepka joining LIV Golf came out.
Barstool Sports founder Dave Portnoy perfectly summed up what many golf fans were thinking after the news hit, tweeting, "Everything this guy does is slimy."
It's not that making a move to LIV Golf is a bad decision for Koepka. He's earned $37.9 million on the PGA Tour, but after taking home $5.2 million in 2020-21, he's only made $1.3 million this season thanks to injuries and poor form.
While the exact dollar figure hasn't been reported yet, it stands to reason that Koepka is taking a nine-figure deal to make the move, just as stars like Phil Mickelson and Dustin Johnson did.
That's why Portnoy is right. The move is the move, and golf fans can think about that as they may. The arrogant and belittling denial is the part to take issue with because it was "slimy."
Like Sportscasting on Facebook and subscribe to our YouTube channel.