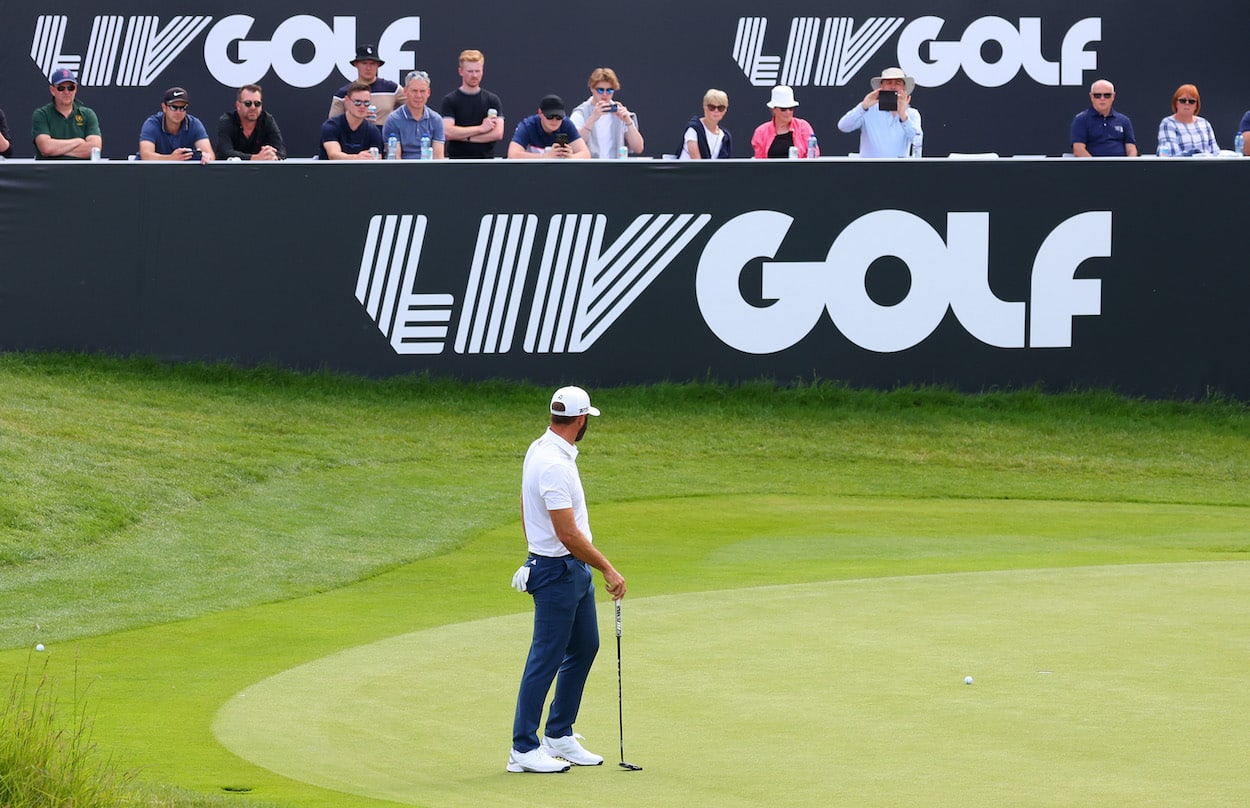 LIV Golf Viewership Tanks After Day 1
Viewership numbers for the inaugural LIV Golf event started out strong on Thursday but came crashing down for Round 2 on Friday.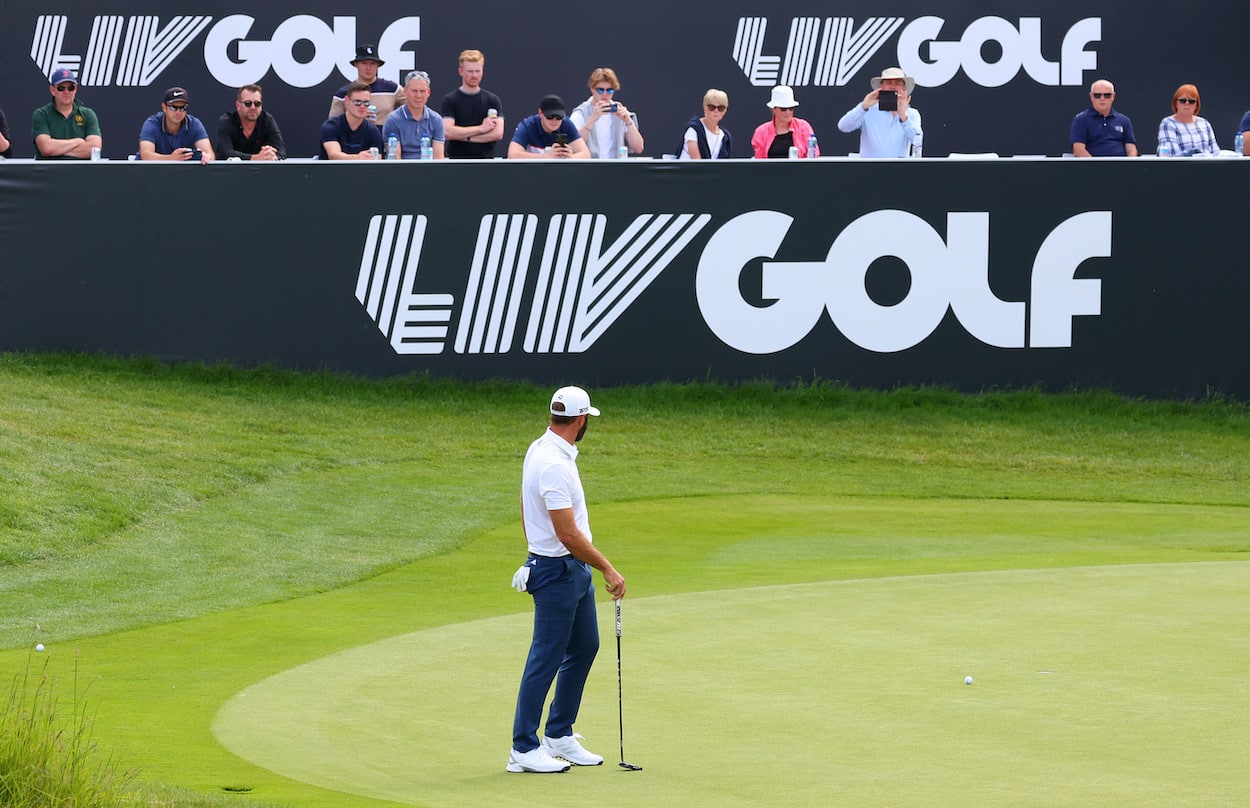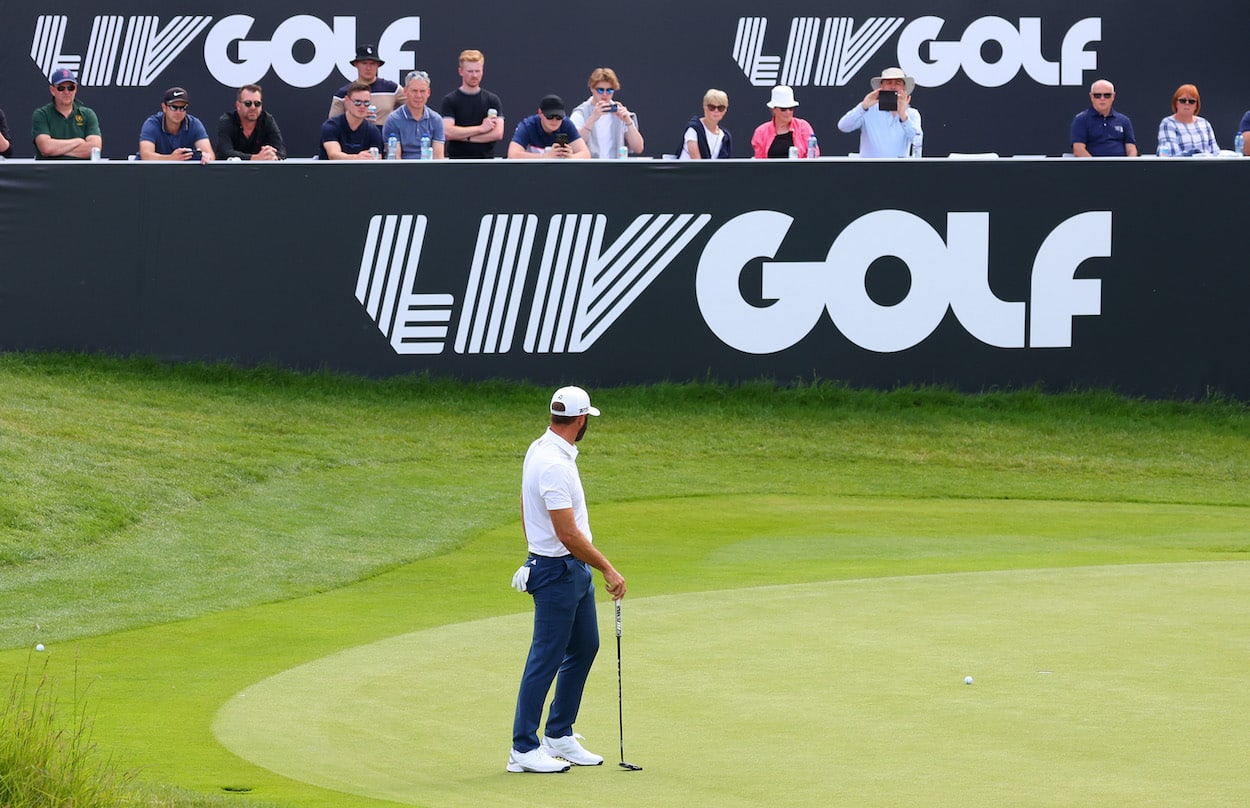 The hottest thing in golf is the new LIV Golf tour. The Saudi-backed renegade gold league has thrown around hundreds of thousands of dollars to poach big-name golfers from the PGA like Phil Mickelson, Dustin Johnson, Sergio Garcia, and now, Bryson DeChambeau.
The inaugural LIV Golf event teed off in London on Thursday, June 9, and hardcore and casual golf fans alike tuned in to see what it was all about. However, these viewers may not have liked what they saw, as the ratings dropped off dramatically for Day 2.
LIV Golf has poached some of the biggest names in the sport for the first-of-its-kind golf league
Although superstar golfer Phil Mickelson called the Saudi Arabian-based group behind LIV Gold "scary mother******," $200 million turned out to be too much to turn down for old "Lefty."
Mickelson joined fellow major-winners like Dustin Johnson, Martin Kaymer, Louis Oosthuizen, Sergio Garcia, Graeme McDowell, and Charl Schwartzel, as well as other top golfers such as Kevin Na, Talor Gooch, Lee Westwood, Ian Poulter, and Branden Grace in the new league.
And while they didn't sign on in time for the first event at the Centurion Club in London, (now former) PGA stars Bryson DeChambeau, and Patrick Reed are in with LIV Golf as well.
LIV Golf offers a lot to these players. In addition to the mind-boggling money the tour is throwing around, the league features fewer events (eight) and fewer rounds per event (three) than the traditional PGA tour schedule. There are also no cuts in LIV Golf.
There are other appealing aspects to the innovative league as well. Each tournament has a shotgun start, so fans don't have to wait to see their favorite golfer. Also, a team tournament runs simultaneously during each event for an added layer of competition and a draft before each Thursday start.
Between the big names and the innovative format, plenty of people tuned-in Thursday to see what LIV Golf is all about. Unfortunately for the league, many fans didn't come back.
LIV Golf got a lot of viewers on Thursday but not as much on Friday
While LIV Golf is exciting and new, it is not without its problems.
While the new format is innovative, it is also unfamiliar and may be something golf fans aren't interested in. Also, it is currently only available to watch in the United States via YouTube.
Despite these issues, plenty of curious observers found Round 1 of the tournament on YouTube on Thursday morning. According to sports business insider Darren Rovell on Twitter, "through 12:45 p.m. ET, coverage averaged 91,000 on YouTube" on the first day.
What those fans found was a fast-paced (and possibly chaotic to some) tournament where everyone was out on the course at once, thanks to the shotgun start. And instead of the traditional small leaderboard in the corner or an inconspicuous scroll on the bottom of the screen, a giant, colorful, constantly moving scoreboard took the left quarter of the display.
On this large scoreboard, fans could follow (or possibly struggle to follow) each player's score as well as the scores of the oddly-named teams. It was hard to discern which player was on which team and whether Cleeks GC was doing better or worse than Hy Flyers GC or the Niblicks GC squad.
The presentation seems to have left some viewers cold. For that reason or others, viewership through 12:45 p.m. ET on Friday dropped by more than half. Just 43,300 viewers logged on for Day 2.
Will viewers come back for the final round on Saturday? 
Golf fans made a point to tune into the inaugural LIV Golf event on Thursday morning to see what it was all about. Because the tournament is in England — five hours ahead of the East Coast — and on in the morning in the U.S., viewers didn't make that same commitment on Friday.
However, golf is, and likely always will be, a weekend sport in terms of viewership.
Heading into the weekend, the leaderboard is so-so in terms of big names at the top. 2011 Masters winner Charl Swartzel is in first place at -9, but behind him are lesser-known golfers Hennie Du Plessis (-6), Peter Uihlein (-4), and Oliver Bekker (-3).
Dustin Johnson is not far behind in terms of place at T-5. However, he's only at -1, eight strokes behind Schwartzel. As far as Mickelson goes, he's way off the pace at +4.
Maybe the simultaneous team tournament will draw more interest on Saturday, too. After two rounds, Stinger GC (Louis Oosthuizen, Hennie du Plessis, Charl Schwartzel, Branden Grace) is at -15. That's seven strokes ahead of Crushers GC (Peter Uihlein, Richard Bland, Phachara Khongwatmai, Travis Smyth) and nine better than Majestics GC (Ian Poulter, Lee Westwood, Sam Horsfield, Laurie Canter).
The ratings numbers for LIV Golf on Saturday will go a long way toward telling the story of whether the renegade league will be an immediate success.
Like Sportscasting on Facebook. Follow us on Twitter @sportscasting19 and subscribe to our YouTube channel.