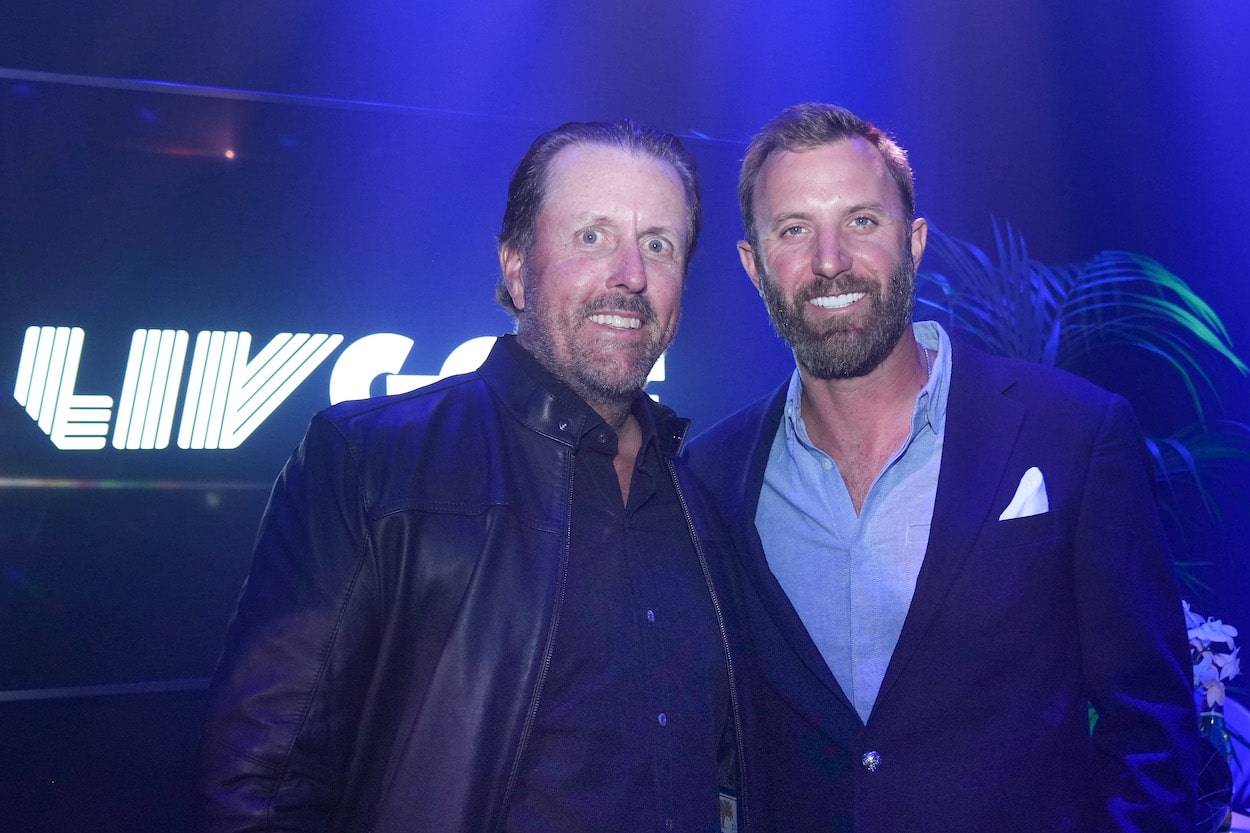 Phil Mickelson Just Took a $200 Million Gamble to Try and Revolutionize Golf
Phil Mickelson is taking a massive amount of money to go play in the renegade LIV Golf tour, but he also might change the game in the process.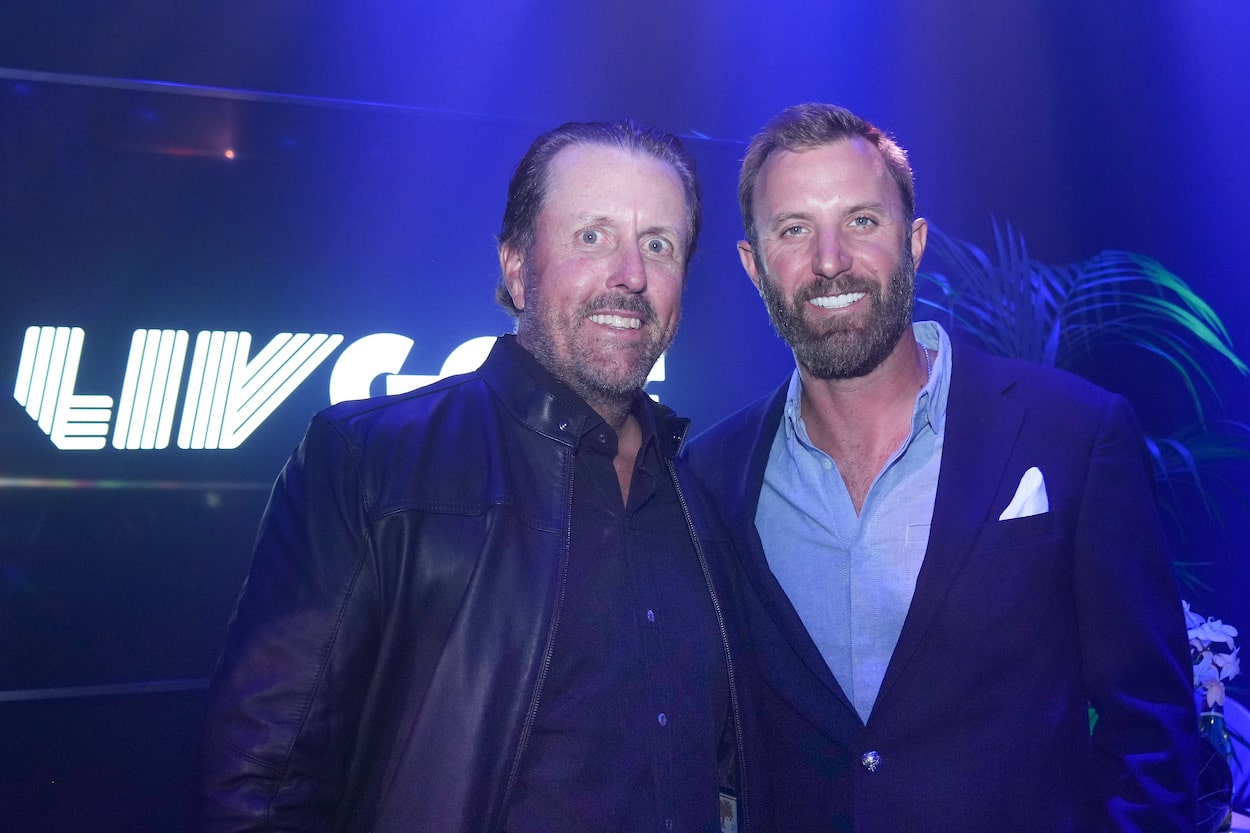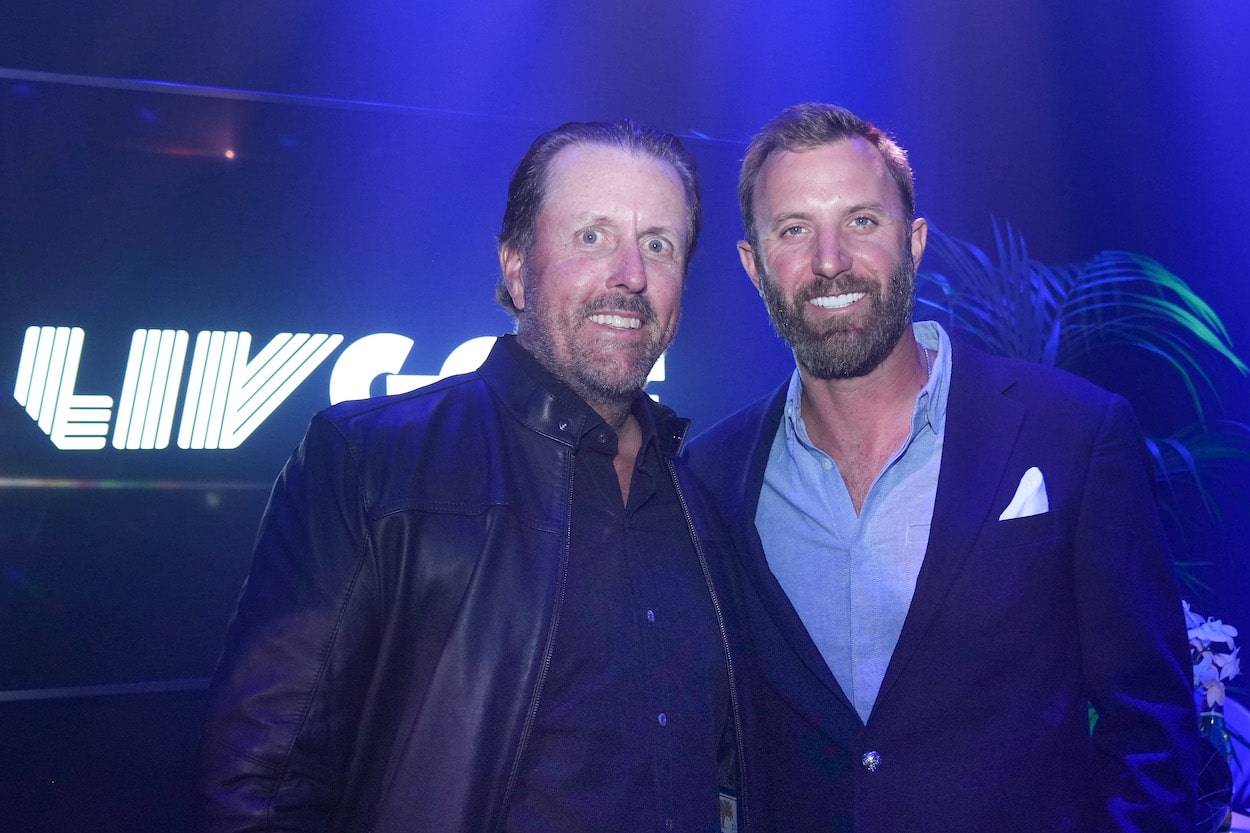 There are few professional athletes we know of who enjoy a good wager more than golfer Phil Mickelson. Now, the 51-year-old PGA Tour pro is gambling his golfing future on the LIV Golf tour for $200 million and a chance to change professional golf forever.
Professional golf tournaments haven't changed much in 100 years
In 1892, The Open Championship at Muirfield in Gullane, East Lothian, Scotland, went to a 72-hole format. Six years later, the U.S. Open did the same at Muirfield in Gullane, East Lothian, Scotland.
A century and two decades later, the 2022 U.S. Open at The Country Club in Brookline, Massachusetts, and The Open Championship at the Old Course at St Andrews, Fife, Scotland, will have roughly the same 72-hole format.
Professional golfers have been competing in four major tournaments since the late 1890s. Originally, the four were The Open Championship and The Amateur Championship in the United Kingdom, and the U.S. Open and the U.S. Amateur in the United States.
These pros have competed in the same four majors — the U.S. Open, The Open Championship, the PGA Championship, and the Masters — since the Masters (then called the Augusta National Invitation Tournament) started in 1934.
While the tradition of golf is great, everything needs a refresh every once in a while.
In the last century, the NBA added the 3-point line, the NFL now has instant replay, the NCAA Tournament has 68 teams, and the college football playoff, well, exists.
Tweaking the format of professional golf isn't a bad idea for a sport that is going through the early stages of — and will soon have a full-blown — post-Tiger Woods identity and popularity crisis.
Phil Mickelson and company's move to the LIV Golf Tour could be the antidote for what some believe is a stale professional sport.
How LIV Golf is different
In his social media proclamation that he will play on the LIV Golf Tour, Phil Mickelson cited the "progressive format" of the league that "will be exciting for fans."
The LIV Golf tour consists of eight events played between June 9 and October 30. These events are:
Centurion Club: London, England, June 9-11
Pumpkin Ridge: Portland, Oregon, June 30-July 2
Trump National Golf Club Bedminster: Bedminster, New Jersey, July 29-30
The Oaks: Boston, Massachusetts, September 2-4
Rich Harvest Farms: Chicago, Illinois, September 16-18
Stonehill: Pathum Thani, Bangkok, October 7-9
Royal Greens Golf & Country Club: Jeddah, Saudi Arabia, October 14-16
Blue Monster at Trump National Doral: Miami, Florida, October 27-30
Each of these tournaments will be 54 holes (three 18-hole rounds) with select 48-player fields. They will also feature no mid-tournament cuts and shotgun starts, so there's no waiting around all day to see your favorite players.
The first seven tournaments will consist of a traditional individual tournament as well as a simultaneous team tournament. LIV Golf has 12 teams that will draft four players before each event.
The final tournament in Miami is a "Team Championship" tournament that consists of four rounds of match-play knockout golf.
So, while Mickelson and his pals will play 18 holes on traditional (or at least traditional-looking) courses, the format of LIV Golf is quite different than anything the golf world has seen before.
Phil Mickelson took around $200 million to jump ship to LIV Golf
A conversation about Phil Mickelson getting in bed with "scary mother******," (as he calls the Saudi Arabians behind LIV Golf) for money and sportswahing in general, is worth having. But we'll put that aside for now.
What we do know is that Mickelson is getting somewhere in the neighborhood of $200 million to participate in the LIV Golf events. Additionally, Dustin Johnson got around $120 million, and Greg Norman got around $100 million to join the renegade league.
We also know that Tiger Woods turned down slightly under a billion dollars to play in the eight events.  
Joining Mickelson, Johnson, and Norman are well-known PGA (and some now-former PGA) pros such as Dustin Johnson, Louis Oosthuizen, Kevin Na, Talor Gooch, Sergio Garcia, Lee Westwood, Ian Poulter, Branden Grace, Charl Schwartzel, and Graeme McDowell.
These players will compete for a pool of $255 million in prize money over the course of the inaugural season.
These players are all taking a risk. And although they are being well-compensated to do so, for major winners like Mickelson, Johnson, Oosthuizen, Garcia, and Schwartzel, it could seriously impact their professional gold legacies.
Mickelson specifically has put the ball back in the PGA's court, announcing he's still planning on playing in the traditional majors, in addition to LIV Golf. This is despite the PGA's non-specific threats levied at players participating in the breakaway tour.
Now the question becomes, is this gamble by Phil Mickelson and his cronies a lucrative long-term mistake or a revolutionary move that will change the game of golf as we know it?
Like Sportscasting on Facebook. Follow us on Twitter @sportscasting19 and subscribe to our YouTube channel.