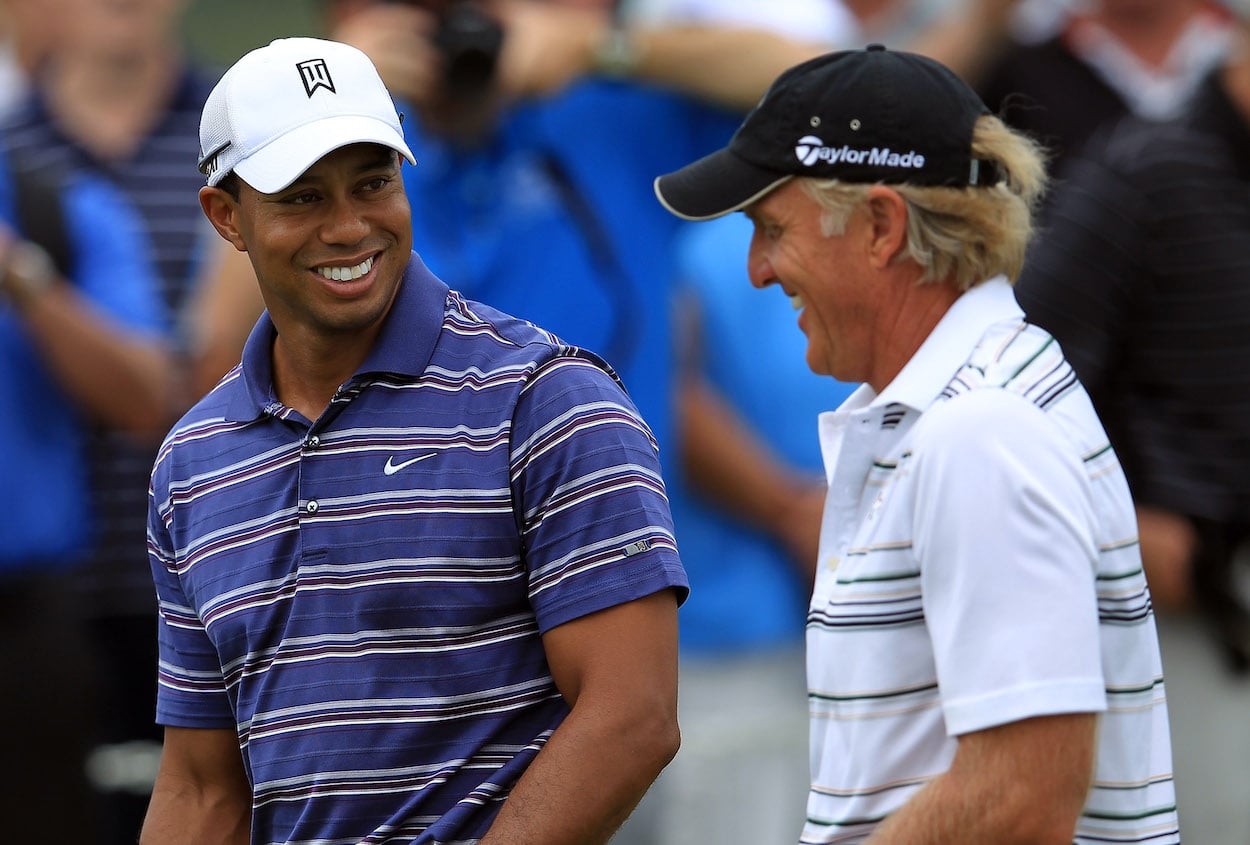 Tiger Woods Unveils a Cruel Reality for LIV Golf by Turning Down 'Mind-Blowingly Enormous' Offer Close to $1 Billion
Plenty of PGA Tour players are bailing for LIV Golf, but Tiger Woods won't be one of them.
The Saudi-backed LIV Golf league has been throwing duffle bags the size of minivans at PGA Tour players with hopes of poaching the best talent in the sport and taking over the world of golf. The rival golf league, which is being spearheaded by two-time major champion Greg Norman, has only had moderate success thus far.
Out-of-their prime veterans such as Phil Mickelson, Louis Oosthuizen, and Sergio Garcia have jumped on board, but it took around $125 million to convince superstar Dustin Johnson to make the switch. That enormous sum of money is apparently only a fraction of what LIV Golf offered Tiger Woods, but the biggest star in PGA Tour history quickly proved LIV Golf will need more than endless riches to take over as the premier league in golf.
Tiger Woods has pledged his allegiance to the PGA Tour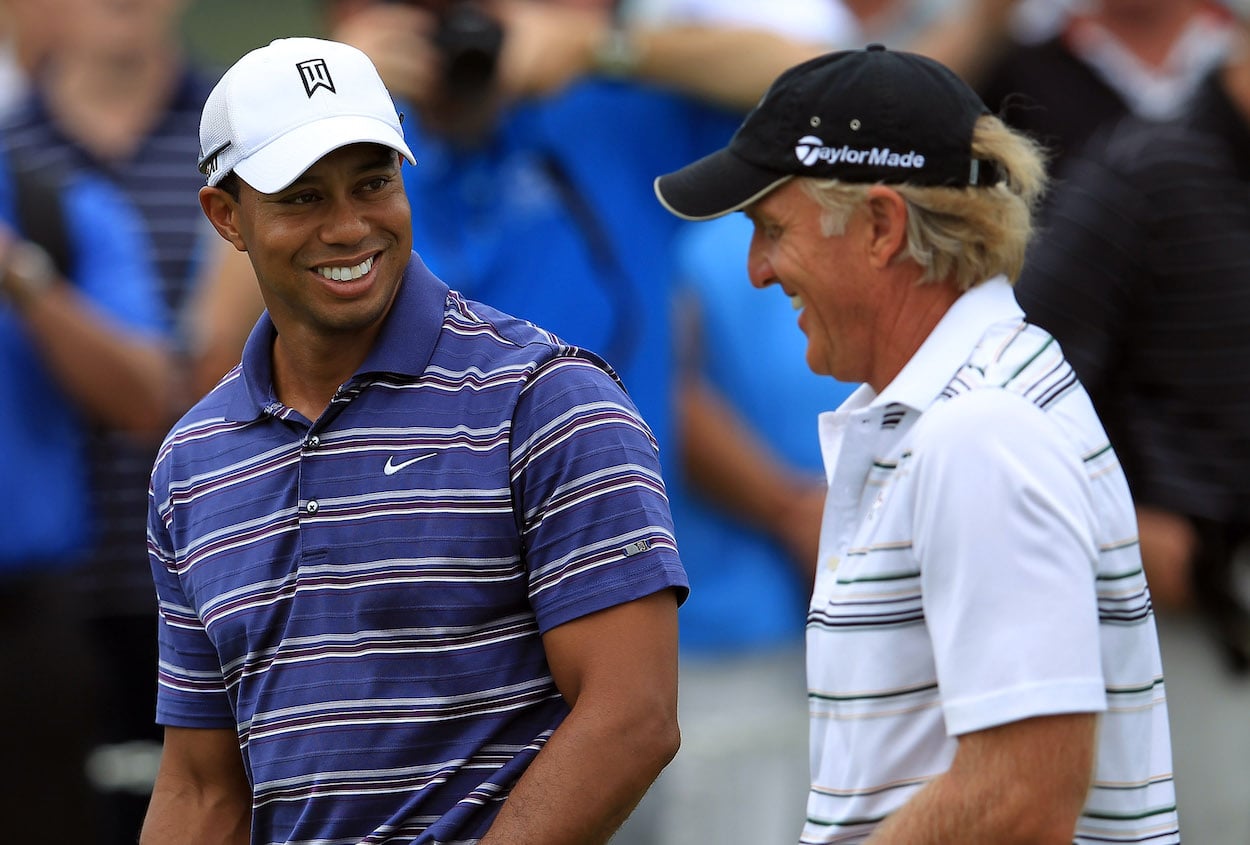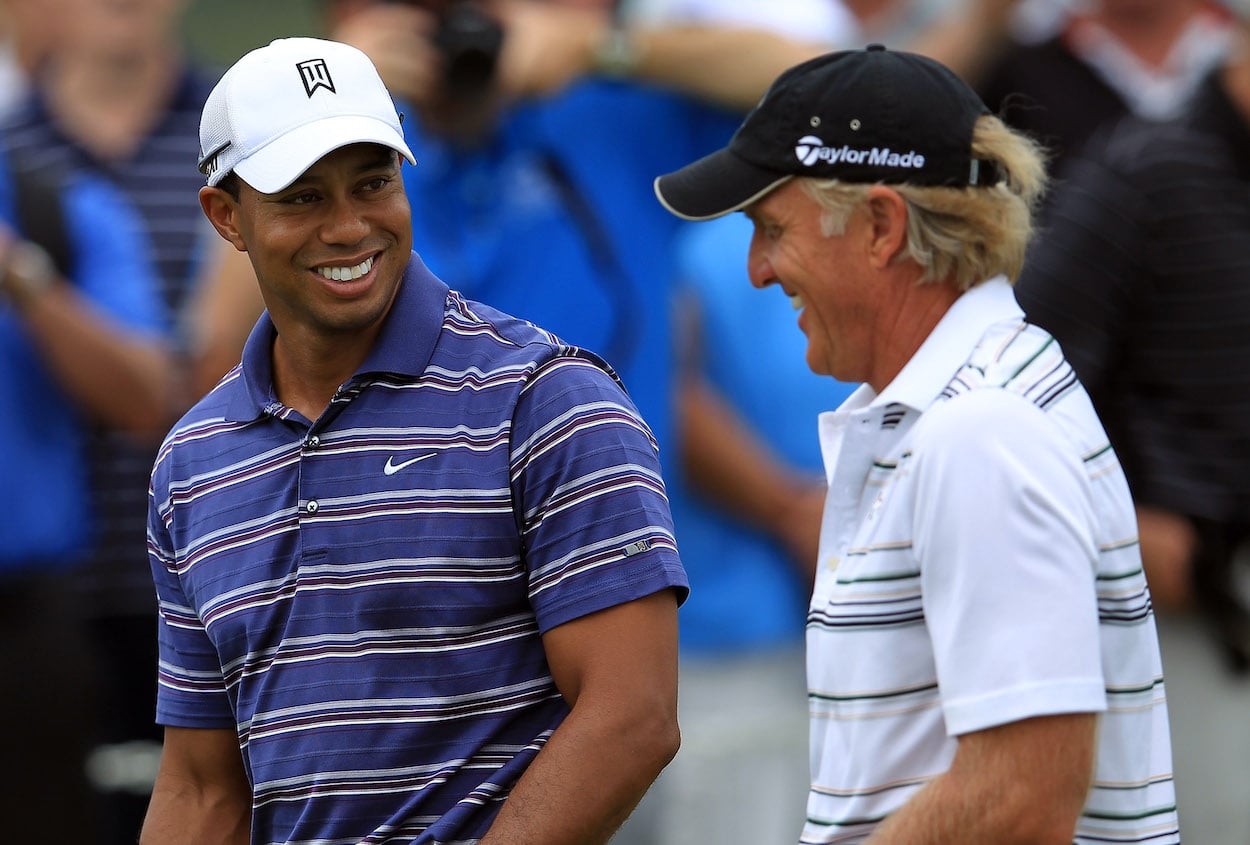 The LIV Golf Invitational is set to tee off in London this weekend, and plenty of well-known PGA Tour pros will be in the field for the official beginning of Norman's passion project. In all, 16 of the top 100 players in the Official World Golf Ranking have jumped ship to join LIV Golf, and more are sure to follow.
But Woods won't be one of them.
Speaking last month at the PGA Championship, Woods made it clear his allegiance is to the PGA Tour.
"Phil [Mickelson] has said some things that I think a lot of us who are committed to the Tour and committed to the legacy of the tour have pushed back against," Woods said from Southern Hills. "But I think that some of his views on how the Tour could be run, should be run, been a lot of disagreement there. … Obviously, we're going to have difference of opinions, how he sees the [PGA] Tour, and we'll go from there."
"I believe in major championships. I believe in big events, comparisons to historical figures of the past," he later said. "There's plenty of money out here. The Tour is growing. But it's just like any other sport. It's like tennis. You have to go out there and earn it. You've got to go out there and play for it. We have opportunity to go ahead and do it. It's just not guaranteed up front."
By contrast, LIV Golf is offering hundreds of millions of dollars to the top players in the world to leave the PGA Tour, and that's just the signing bonus. Purses on the rival golf tour will start at $25 million, with $4 million going to the winner of each event.
Johnson was the first superstar to bite, but his future on Tour is now in question because of that decision. Tiger isn't willing to take that risk, no matter the price.
Tiger Woods turned down a "mind-blowingly enormous" offer from LIV Golf
Johnson received around $125 million to join LIV Golf, and Jack Nicklaus was offered more than $100 million to represent the league. Somehow, those figures pale in comparison to Woods' alleged offer.
In a recent interview with the Washington Post, Norman claimed Woods declined a "mind-blowingly enormous" sum of money to jump ship for LIV Golf. "We're talking about high nine digits," he added.
Tiger's decision to reject a payday in the neighborhood of $1 billion paints a cruel reality for the future of LIV Golf. The new golf league will be able to poach veterans and mediocre players with the promise of never-before-seen riches, but that's all it has to offer.
There's no green jacket. No records to be broken. No legacies to build.
There's still something to be said about traditions and history in golf. The day will never come when players like Woods, Justin Thomas, Scottie Scheffler, or Rory McIlroy decide a bigger bag of money is more important than their legacies on the PGA Tour.
But bags of money are all LIV Golf has, and that ultimately won't be enough.
Like Sportscasting on Facebook. Follow us on Twitter @sportscasting19.