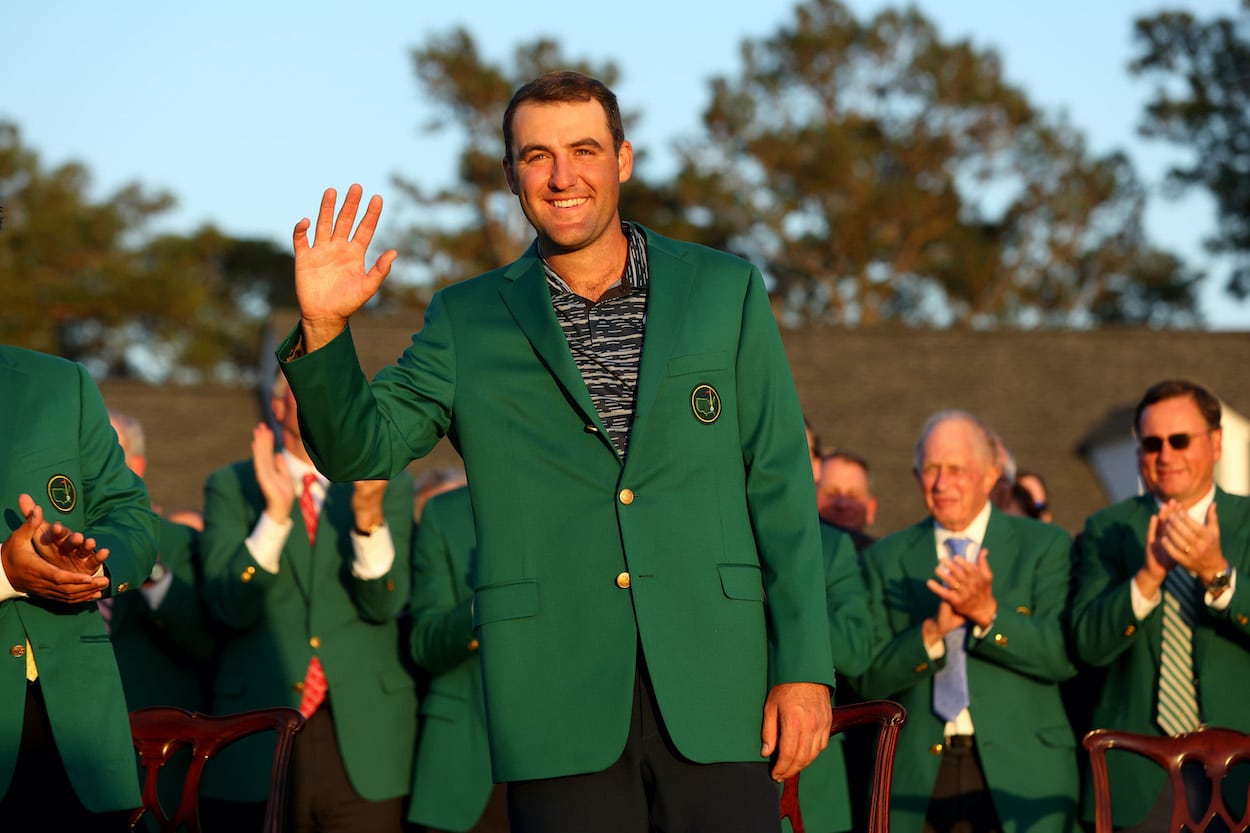 Scottie Scheffler Celebrated His $2.7 Million Masters Victory With a Trip to Home Depot and 4 Straight Days of Yard Work
Fortune and fame aren't going to change Scottie Scheffler.
Over the last three months, Scottie Scheffler has gone from an up-and-coming star still searching for his first PGA Tour victory to a four-time winner, a Masters champion, and the No. 1-ranked golfer in the world. The supremely talented 25-year-old has added more than $10 million to his bank account in on-course winnings alone this season, but the fortune and fame haven't changed him one bit.
In fact, after he won the 2022 Masters and the $2.7 million paycheck that came with it, Scheffler went right back home to Dallas, Texas and did four straight days of yard work.
Because of course he did.
Scottie Scheffler hasn't let fame and fortune change him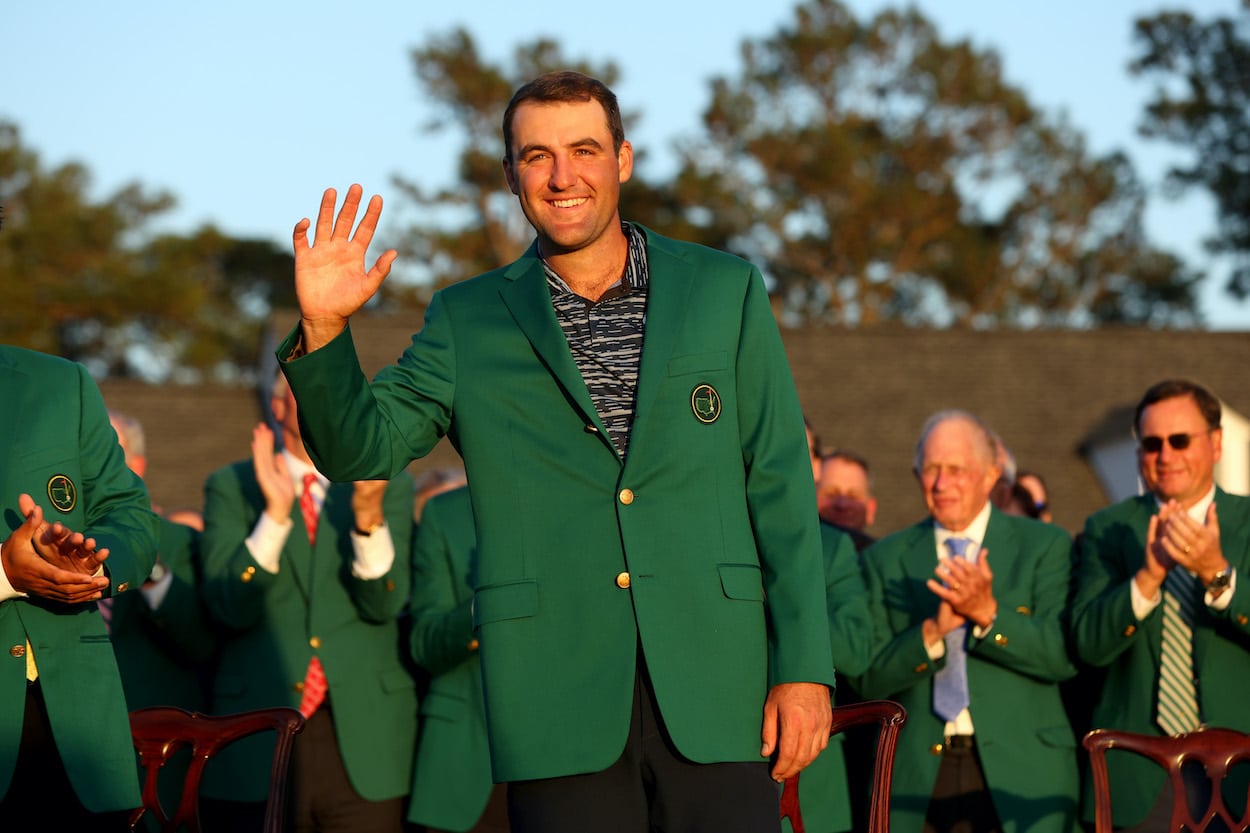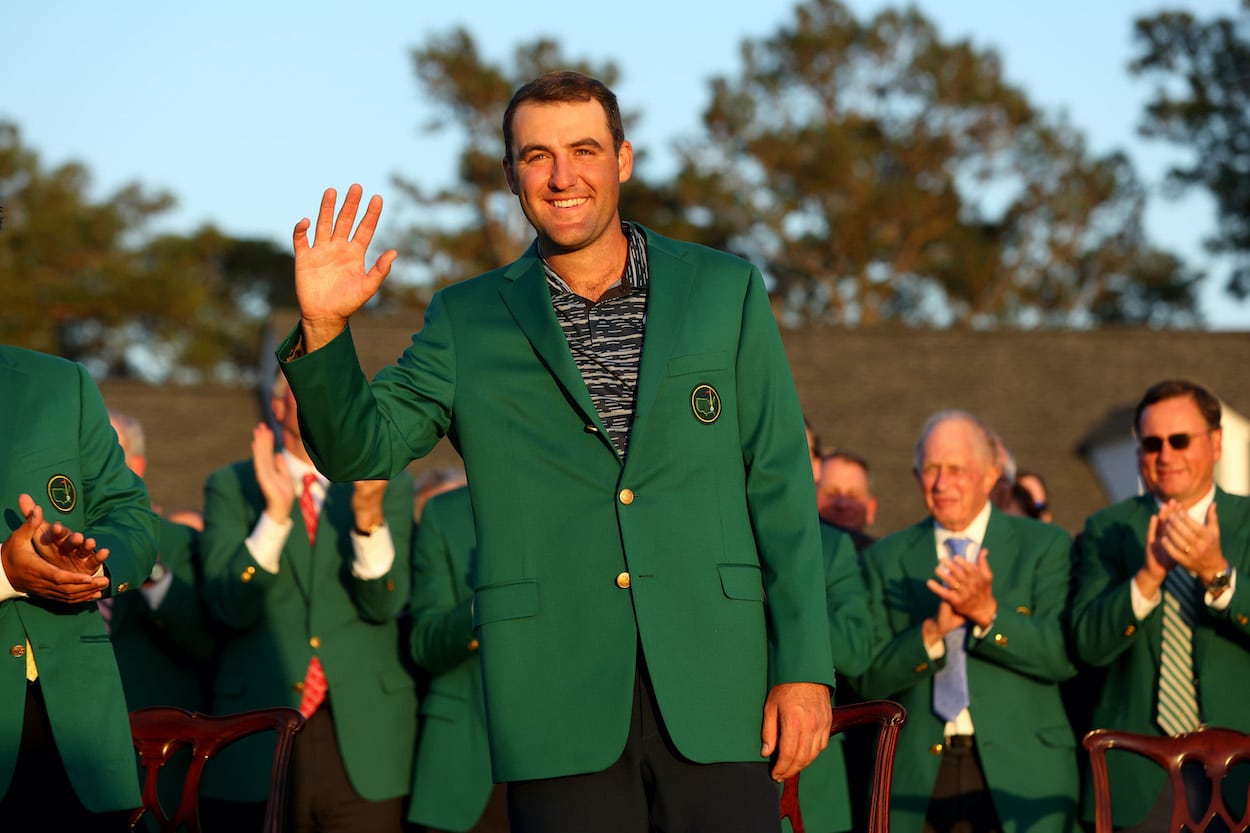 Fame and success can easily change a man for the worse. We've seen it with countless celebrities over the years. But for Scheffler, he's remained the humble, faith-driven son and husband that got him to this point in the first place.
That hasn't been easy for the rising superstar. Scheffler has won four of his last eight starts on the PGA Tour, ascended to the No. 1 spot in the Official World Golf Ranking, and become rich beyond his wildest dreams.
But through it all, his life hasn't changed much behind the scenes.
"My friends are still making fun of me, I've still got to do my chores at home and nothing really changes," he told reporters ahead of the 2022 Masters. "It's been really cool to see the guys come up and say congrats and, you know, be genuinely happy for me. I think the environment out here on Tour is pretty cool when it comes to that kind of stuff."
Scheffler isn't interested in the lavish lifestyle that can come from being a rich and famous golfer, so he celebrated his Masters victory the only way he knew how.
Scheffler celebrated his $2.7 million Masters victory with four straight days of yard work
At Augusta National Golf Club last month, Scheffler was the star of the show. He blitzed the field with a 10-under par finishing score to win by three and secure his first career major championship victory. He also took home a $2.7 million paycheck to eclipse $10 million in on-course earnings this season.
But when he got home, the newest golf superstar had some chores to do. He explained in a recent Q&A with Sean Zak of Golf.com.
"Like the week after the Masters I went to Home Depot and got some lawn equipment and just cleaned the backyard for four days straight. Because I love being outside, but I wasn't going to come practice or do anything like that. And so for me, I just kind of hung out in the backyard and accomplished something. You know, it's like mowing the grass or doing your laundry, like you feel accomplished. When I clean our pool and like, leaf-blow the backyard and it looks nice, I'm like, 'Yes, I accomplished something today, I didn't just totally sit on my butt.'"

Scottie Scheffler
It's refreshing to see a professional golfer stay grounded after blowing up on the global stage. If that's how Scheffler is going to celebrate his PGA Tour triumphs, his lawn is going to look pristine for years to come.
Like Sportscasting on Facebook. Follow us on Twitter @sportscasting19.