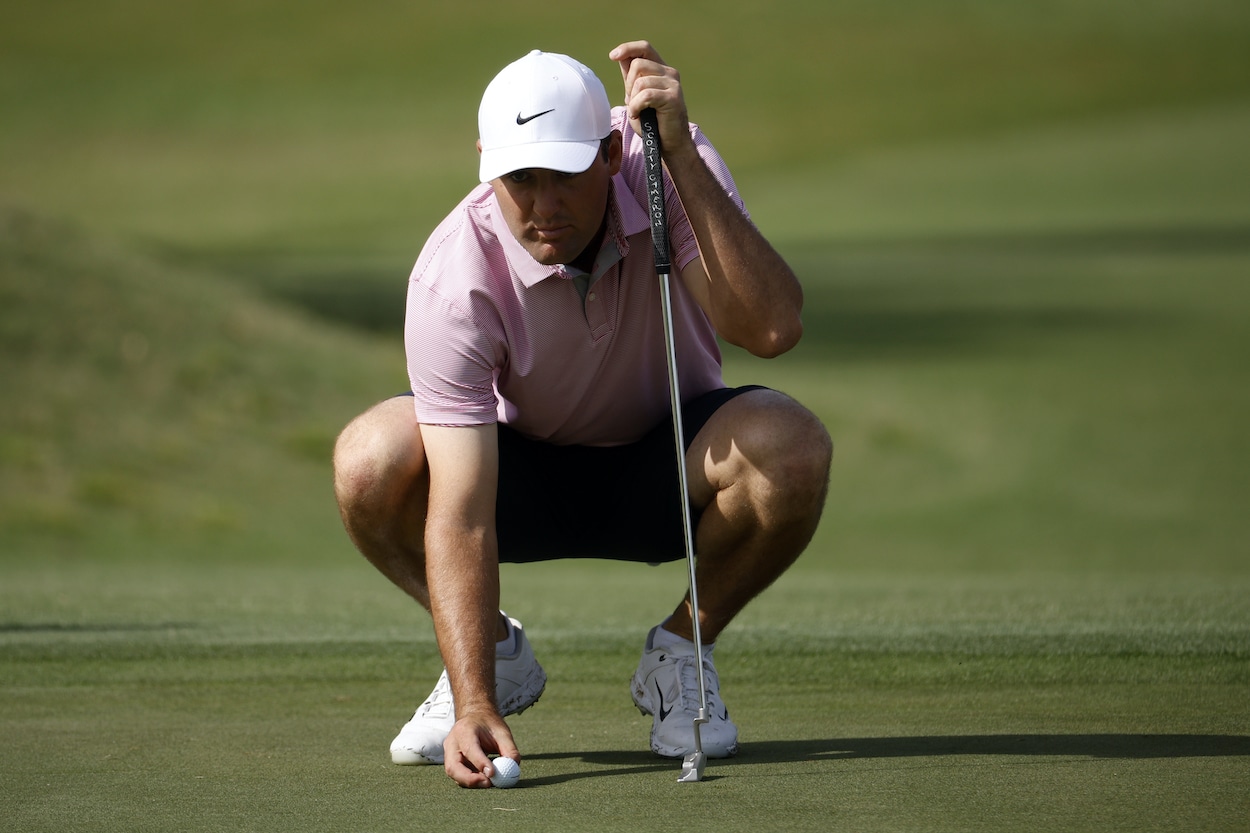 Scottie Scheffler Sends a Terrifying Message to the PGA Championship Field Without Saying a Word
Scottie Scheffler just proved why he's the favorite to win the PGA Championship.
It's been quite a year for 25-year-old Scottie Scheffler. After going winless in his first two full-time seasons on the PGA Tour, the Texan has racked up four victories, a green jacket, and the coveted title of World No. 1 in 2022.
Next weekend, Scheffler will head to Southern Hills Country Club with a chance to win his second straight major at the PGA Championship. And if his impressive practice round at the iconic venue is any indication, the hottest golfer on planet earth is poised to do just that.
Scottie Scheffler is the betting favorite to win the PGA Championship… and for a good reason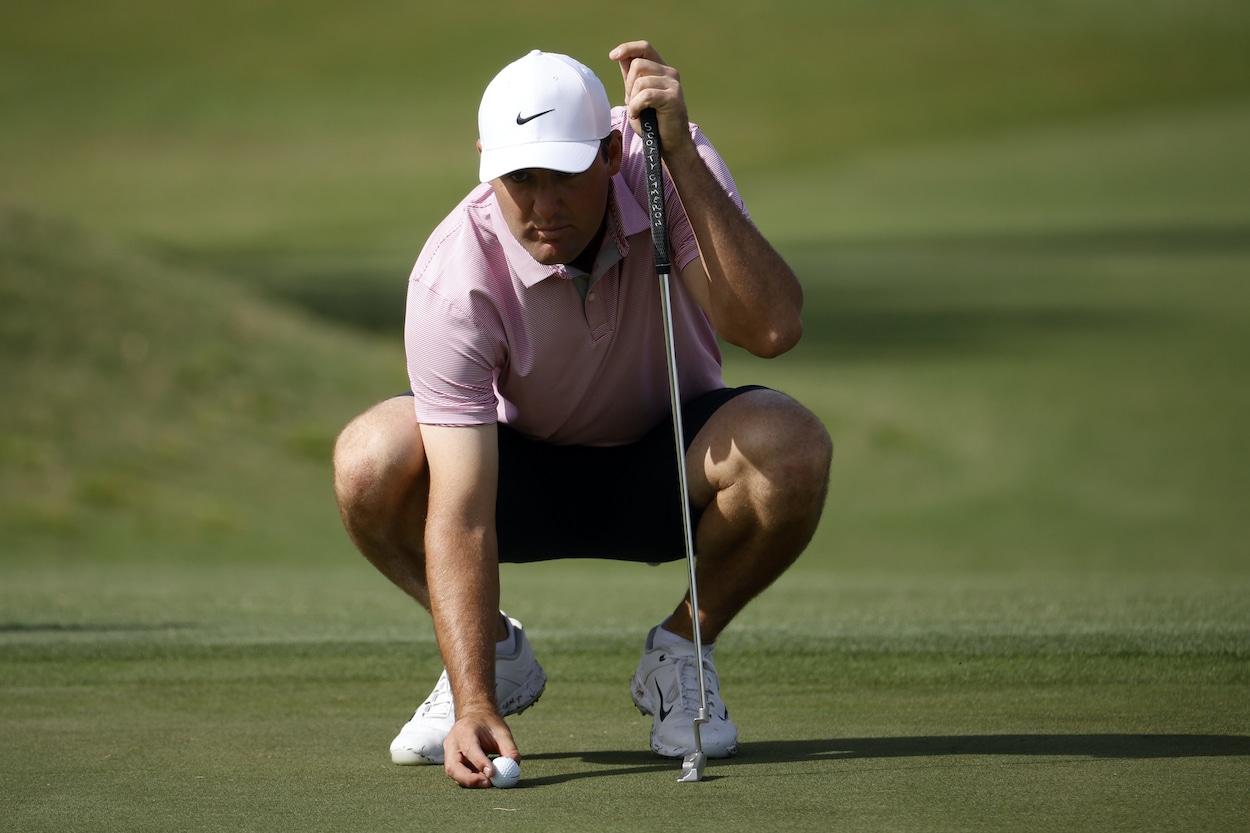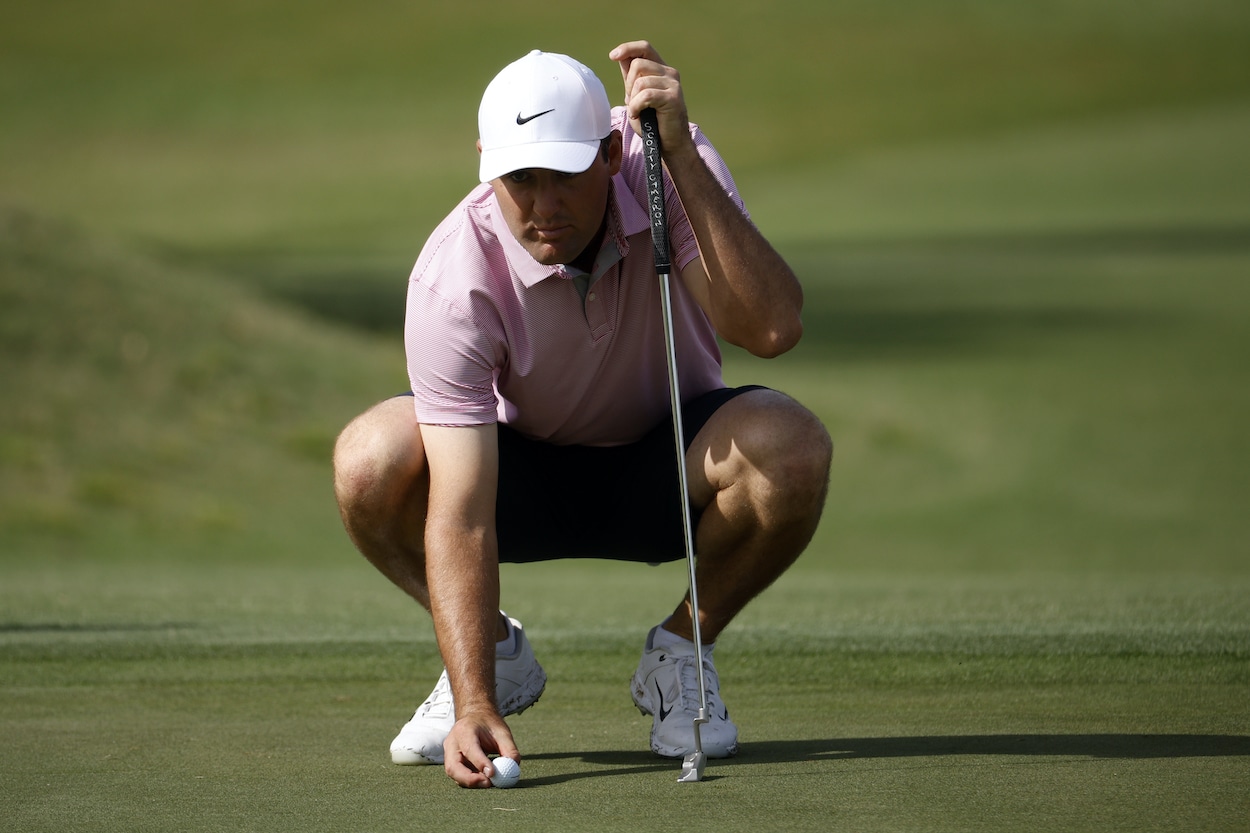 With all the talent littered throughout the PGA Tour today, it's become really hard to win golf tournaments. Like, really hard.
The players ranked 2-5 in the Official World Golf Ranking right now — Jon Rahm, Collin Morikawa, Cameron Smith, and Patrick Cantlay — have just three combined solo wins on the PGA Tour this season. But Scheffler, the World No. 1 has made winning look too easy this year.
In 14 starts on the PGA Tour this season, Scheffler has four wins (including a Masters title), seven top-10 finishes, and only one missed cut. He's teed it up on Tour seven times since February. He won four of those events.
With the PGA Championship just over a week away, it's no surprise who sits at the top of the odds board. On FanDuel (as of 5/10/2022), Scheffler currently stands alone as a +1000 favorite to win his second major in as many starts.
That's not just because he's playing better than anyone else on Tour right now. Southern Hills, the host of the upcoming PGA Championship located in Tulsa, Oklahoma, just happens to be Scheffler's favorite golf course he's ever played.
In 2015, when he was a freshman at the University of Texas, Scheffler won the Big 12 Championship at Southern Hills. He finished fifth in the same event at the same course in 2018.
Last week, Scheffler returned to Tulsa for a tune-up round at the PGA Championship venue, and he made a statement without saying anything at all.
Scheffler sends a terrifying message to the PGA Championship field
Tiger Woods isn't the only PGA Tour pro who has scouted out Southern Hills over the past few weeks. More recently, Scheffler took the golf course for a whirl and lit up the rainy grounds with a 6-under 64, according to Ken MacLeod of Golf Oklahoma.
"He played one ball the entire time, no practice putts, and made it look easy," Cameron Chhim, the assistant professional at Southern Hills who caddied for Scheffler that day, told Golf Oklahoma.
"He's No. 1 in the world and it was pretty easy to see why. It would be hard to say that he's not going to win or at least be in contention. He hits it far enough and he has just incredible distance control with his irons. Ryan (Palmer) shot 2- or 3-under and looked like he was standing still based on how Scottie was playing."
Six-under par might sound ordinary for Scheffler nowadays, but this is a par-70 golf course measuring more than 7,550 yards we're talking about. The only two par-5s on the course measure longer than 630 yards, and the rough is expected to be U.S. Open-esque levels of nasty. Add in the fact that it was cold and rainy, and 6-under sounds like it could be the round of the tournament next week.
Scheffler has no plans of cooling off his current hot streak. And returning to a course he loves and knows how to dominate for the second major of the year? The PGA Championship is going to be his to lose.
Like Sportscasting on Facebook. Follow us on Twitter @sportscasting19.