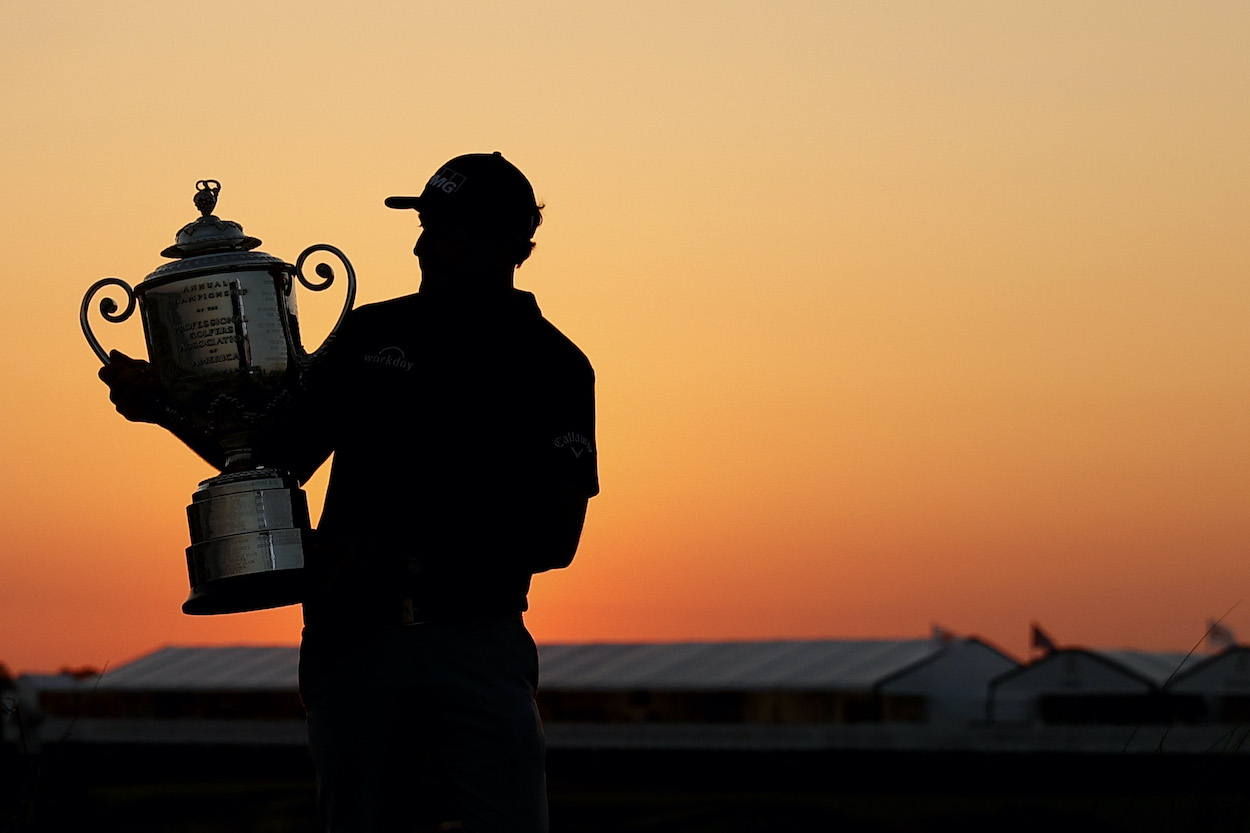 Phil Mickelson Prophetically Predicted His Historic PGA Championship Win Before It Happened
Phil Mickelson was not supposed to win another major championship at 50 years old, but he did, and he even predicted it would happen beforehand.
If someone told you a week ago that 50-year-old Phil Mickelson would win the 2021 PGA Championship to become the oldest major winner in PGA Tour history, you would've thought they were losing their mind. Mickelson came into the tournament without a single top-20 finish in his last 16 starts on Tour, and he hadn't triumphed at a major since the 2013 Open Championship.
Mickelson was washed up. Finished. Too old to compete on golf's biggest stage. He was already making his transition to the Champions Tour to join the rest of golf's forgotten winners. No one believed he could ever win again on the PGA Tour, let alone at a major championship.
Well, no one except Phil Mickelson.
Phil Mickelson stuns the golf world with historic PGA Championship win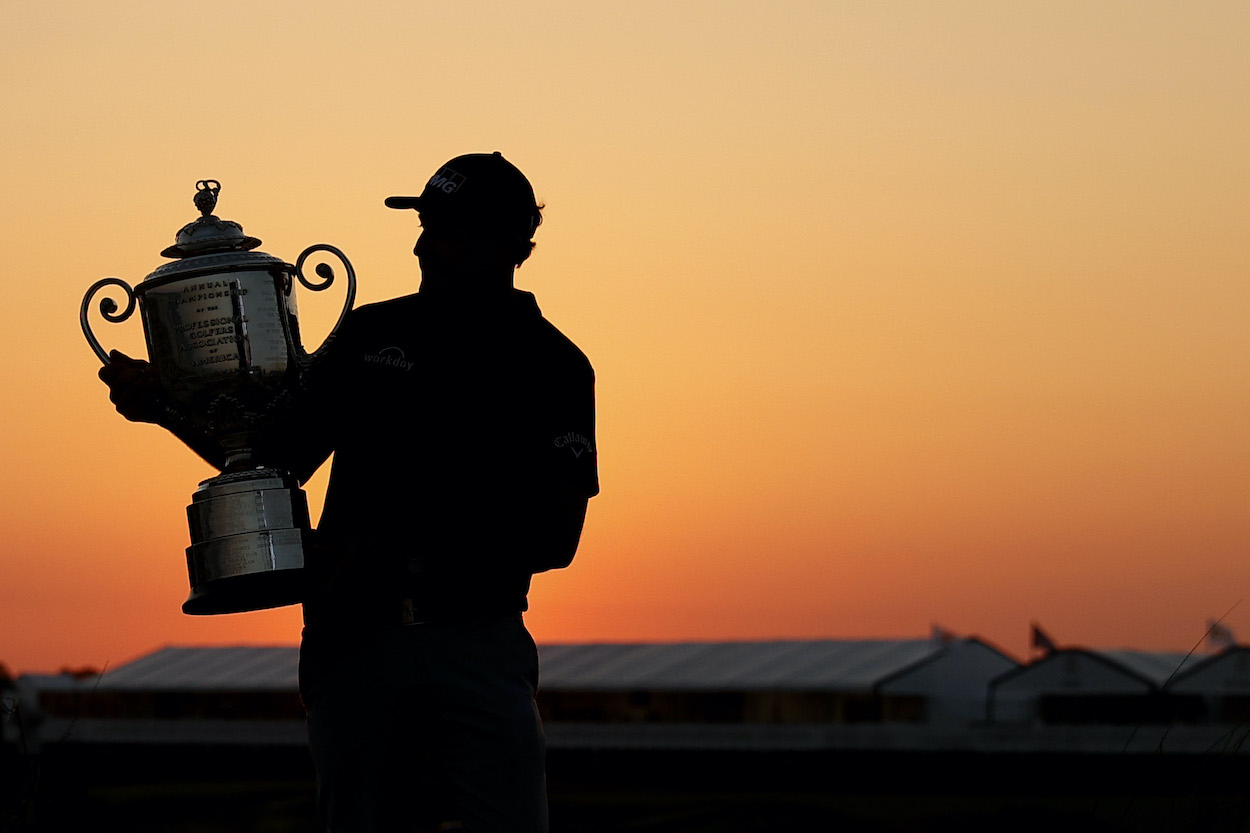 All weekend long, the question surrounding the PGA Championship at Kiawah Island was a simple one: Can Mickelson really pull this off?
Lefty holed a long birdie putt to finish his second round and found himself tied atop the leaderboard at 5 under par heading into Saturday. He posted a third-round 70 to vault into the solo lead, but still, not many gave him a chance to finish the job.
Mickelson was paired with four-time major champion Brooks Koepka for his final round, which most believed to be a death sentence. Koepka is the ultimate finisher on today's PGA Tour, especially in majors, and he has 19 years on Mickelson. This was going to be a bloodbath.
And it was. Just not in the way anyone expected.
Aside from a sloppy opening bogey, Mickelson was calm, cool, and collected all day long. He barely made any mistakes en route to a final-round 73, which was nothing short of astonishing considering his recent form. When Mickelson tapped in his par putt on the 18th green to become the oldest player to win a major in PGA Tour history, fans were still stunned.
But the one man who wasn't was Mickelson himself.
Mickelson prophetically predicted his historic win
Mickelson didn't exactly come into the PGA Championship on a hot streak. He finished in 69th place in his last start at the Wells Fargo, and he missed the cut the week before at the Valspar. But Mickelson evidently found something over the past few weeks — something that gave him enough confidence to say this:
"I am going to win again soon," he told his brother and caddie, Tim Mickelson, over dinner.
"I just said, 'Well, let's just make sure we're in contention on a Sunday,'" Tim said from Kiawah Island, per Chuck Culpepper of the Washington Post. "I was trying to downplay the situation."
Mickelson's sister, Tina, confirmed the story on Twitter Sunday night.
Mickelson's cryptic tweet foreshadowed his implausible win
Just two days after Mickelson's 69th-place finish at the Wells Fargo earlier this month, he fired off a cryptic tweet that, looking back on it, is truly incredible.
"I've failed many times in my life and career and because of this I've learned a lot. Instead of feeling defeated countless times, I've used it as fuel to drive me to work harder. So today, join me in accepting our failures. Let's use them to motivate us to work even harder," he wrote.
Two weeks later, he won his sixth major championship.
"I've believed for some time now without success that I could play at my best and compete in major championships still," Mickelson said after sinking the winning putt. "But until this week, I haven't proven it to myself or anyone else."