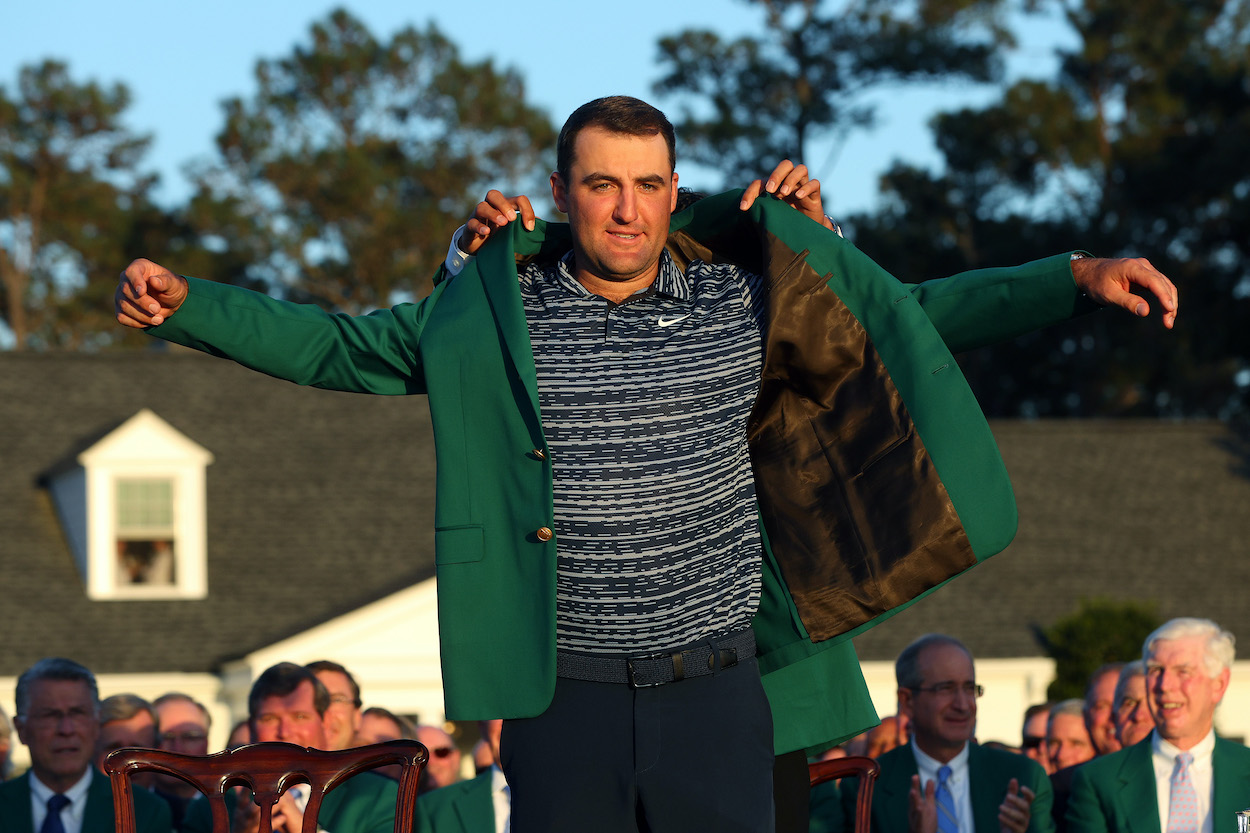 Golf Channel's Steve Sands Crushes Masters Champ Scottie Scheffler: 'He Has Zero Charisma, Zero Juice'
Scottie Scheffler is the best golfer in the world right now after his 2022 Masters victory, but doesn't have the 'juice' to be the face of the sport right now
Scottie Scheffler had a dominant week at The Masters on the way to his first green jacket. The 25-year-old Texan won by three strokes, but the tournament was never that close. The win was his fourth already this season and solidified his No. 1 ranking.
There is no question Scheffler is the best golfer in the world right now. However, if his dominance continues and he becomes the face of the game in 2022, that's not a good thing for the PGA Tour, at least according to the Golf Channel's Steve Sands.
Scottie Scheffler is on a major heater in 2022
In the last 57 days, Scottie Scheffler has won four tournaments, including his first major. Wins at the WM Phoenix Open, the Arnold Palmer Invitational, and the WGC-Dell Technologies Match Play propelled the golfer to the No. 1 spot in the Official World Golf Rankings. 
Coming into The Masters at No. 1 and winning the event put Scheffler in even more exclusive company this past weekend. He joined Ian Woosnam (1991), Fred Couples (1992), Tiger Woods (2001-02), and Dustin Johnson (2020) as the only players to accomplish this feat. 
On paper, the fact that a 25-year-old American is dominating the game right now should thrill the powers that be in the world of golf. 
However, as the Golf Channel's Steve Sands explained after Scheffler's dominant victory, the young golfer doesn't have the personality to pull off being the new face of the sport. 
Steve Sands explains why Scheffler can't be the face of golf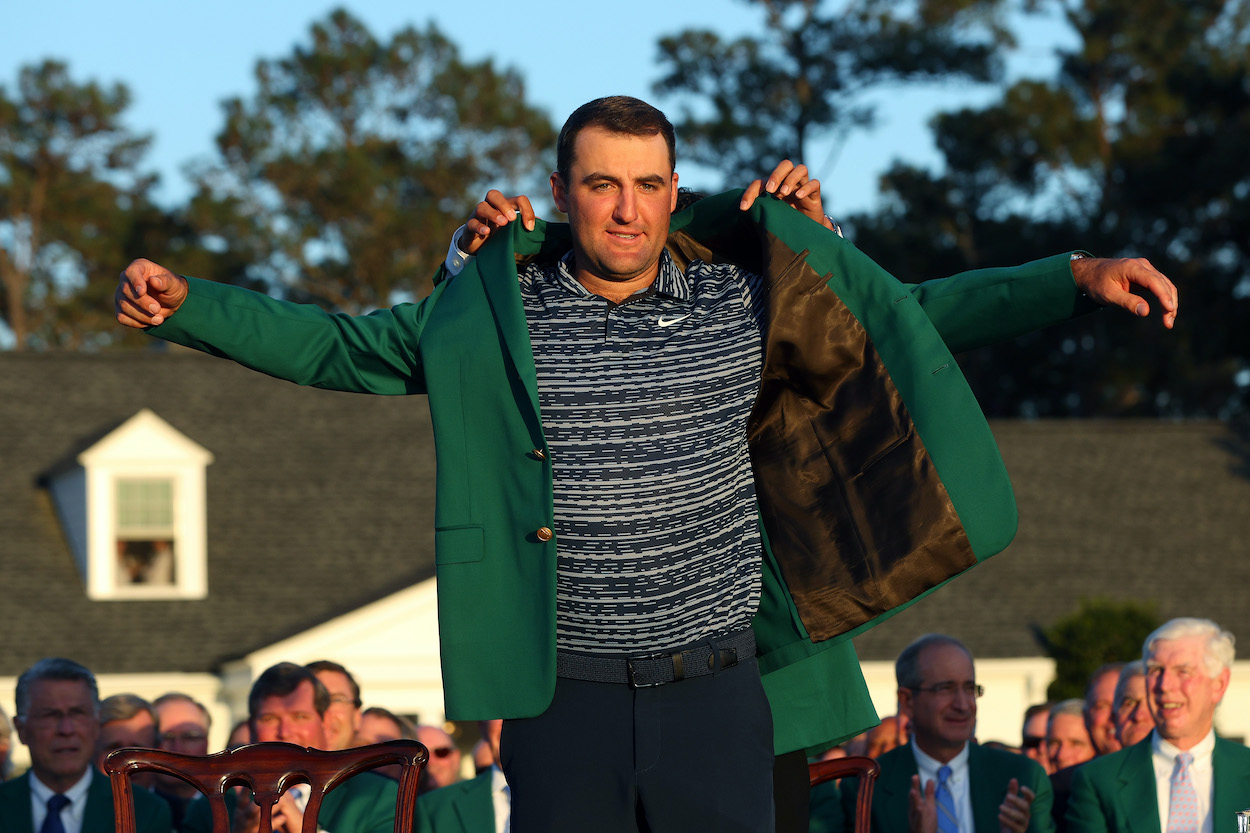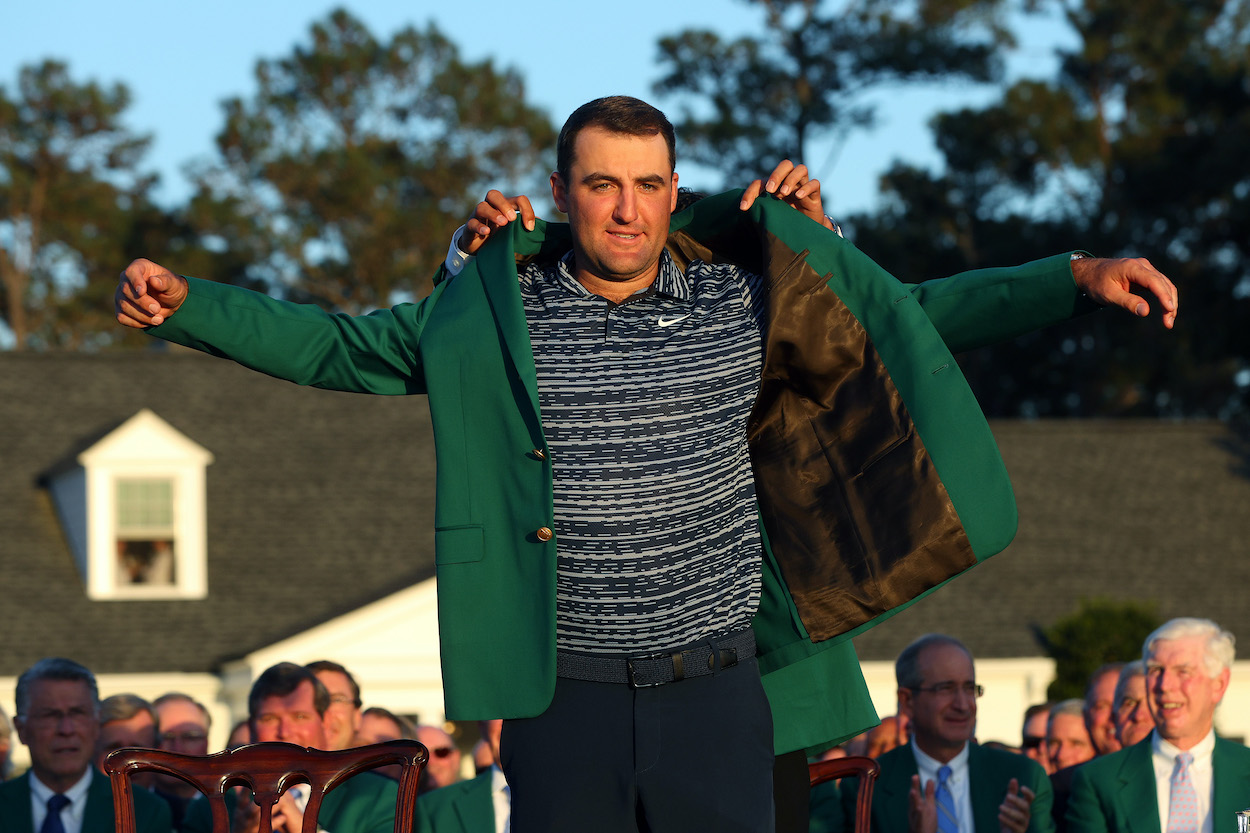 Following Scottie Scheffler's incredible win in Augusta, the Golf Channel's Steve Sands joined The Tony Kornheiser Show to discuss the incredible performance. 
While both Sands and Kornheiser agreed that Scheffler is incredible on the course, especially of late, the PTI host asked Sands about the green jacket winner's personality. 
"This is not a criticism," Kornheiser started. "Not everybody is charismatic. Rory McIlroy is charismatic. Jon Rahm is a big guy, but he's charismatic. Scottie Scheffler, right Steve, not yet charismatic? Maybe never."
Sands responded with a blunt assessment of Scheffler's personality: 
The 'maybe never' part is the more accurate part. He's a wonderful kid. No debate on that. He has zero charisma, zero juice. And if he's going to be the dominant figure — and, look, we're a long ways away from him being a dominant figure. He's on a very, very good run. He's in his 18-month moment right now, as Padraig Harrington told me yesterday, and let's see if it continues. … But he has very little juice, Tony, as far as being charismatic or magnanimous or a draw. That's not going to change. That's who he is. He's a very, very grounded young man. 

Steve Sands on Scottie Scheffler
Sands explained that Scheffler is married to his high school sweetheart, Meredith, goes to bible study, and does "all the things you would not think a phenomenally athletic, wealthy, 25-year-old guy would be like."
That's nice for Scheffler but not great for the Tour. So, if not Scheffler, who can be the face of golf moving forward? 
The future faces of golf
Professional golf is at an inflection point in its long history. As laudable as Tiger Wood's limping Masters performance was, it showed his days as a dominant player are over. And, the 1B golfer over the last two-plus decades, Phil Mickelson, is in self-imposed exile over his role in (and comments on) a failed Saudi Super League deal.
Brooks Koepka won four majors starting in 2017, but he won his last in 2019, and injuries have kept him from being a factor the last two seasons. Collin Morikawa has two majors in the last two seasons, but he also suffers from a similar lack of charisma like Scottie Scheffler. Ditto for the talented but somewhat boring Justin Thomas.
Jon Rahm, Dustin Johnson, and Bryson DeChambeau have all taken home big trophies recently, but none of them have been able to sustain dominance over a period of time.
Rory McIlroy and Jordan Spieth are the most likely candidates, but they've both struggled on the big stage at times. Although, McIlroy's late second-place charge at this year's Masters is reason for optimism.
Lastly, there are several interesting young players today like Viktor Hovland, Tony Finau, Patrick Cantlay, and Tommy Fleetwood, but none of these golfers have won a major yet.
There is a lot of talent in the world of professional golf in 2022, but no player has captured the imagination of the casual golf fan yet as Mickelson or Woods did. This could become a serious problem for the sport if no one does soon.
Like Sportscasting on Facebook. Follow us on Twitter @sportscasting19.