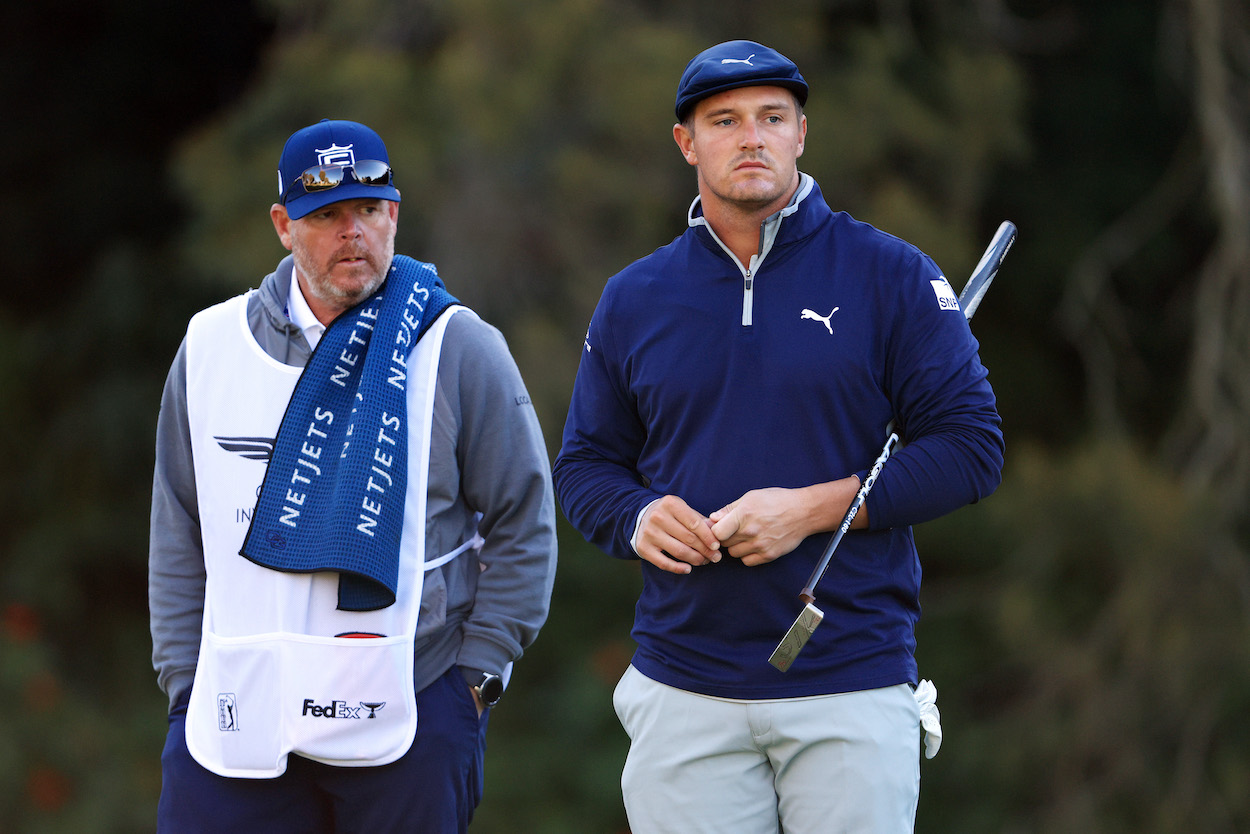 Bryson DeChambeau Verbally Abused His Caddie Which Led to the Infamous Brooks Koepka Eye Roll, According to NFL Insider Ian Rapoport
Bryson DeChambeau broke up with his caddie out of the blue before a PGA event. Now, the reasons are coming out thanks to an unlikely source. NFL Network reporter Ian Rapoport told Pat McAfee that DeChambeau's verbal abuse of his caddie is what broke the two up and stoked the Brooke Koepka feud.
When golfer Bryson DeChambeau mysteriously broke up with his caddie, Tim Tucker, the golf world didn't have many answers as to why. Now, the real reasons are coming out, and they are coming from an unusual source.
NFL Network's Ian Rapoport broke news on The Pat McAfee Show relating to what he hears from sources about why DeChambeau's caddie "quit" and how that plays into DeChambeau's feud with Brooks Koepka.
Bryson DeChambeau's and caddie Tim Tucker went 'their separate ways' leading up to last week's PGA tournament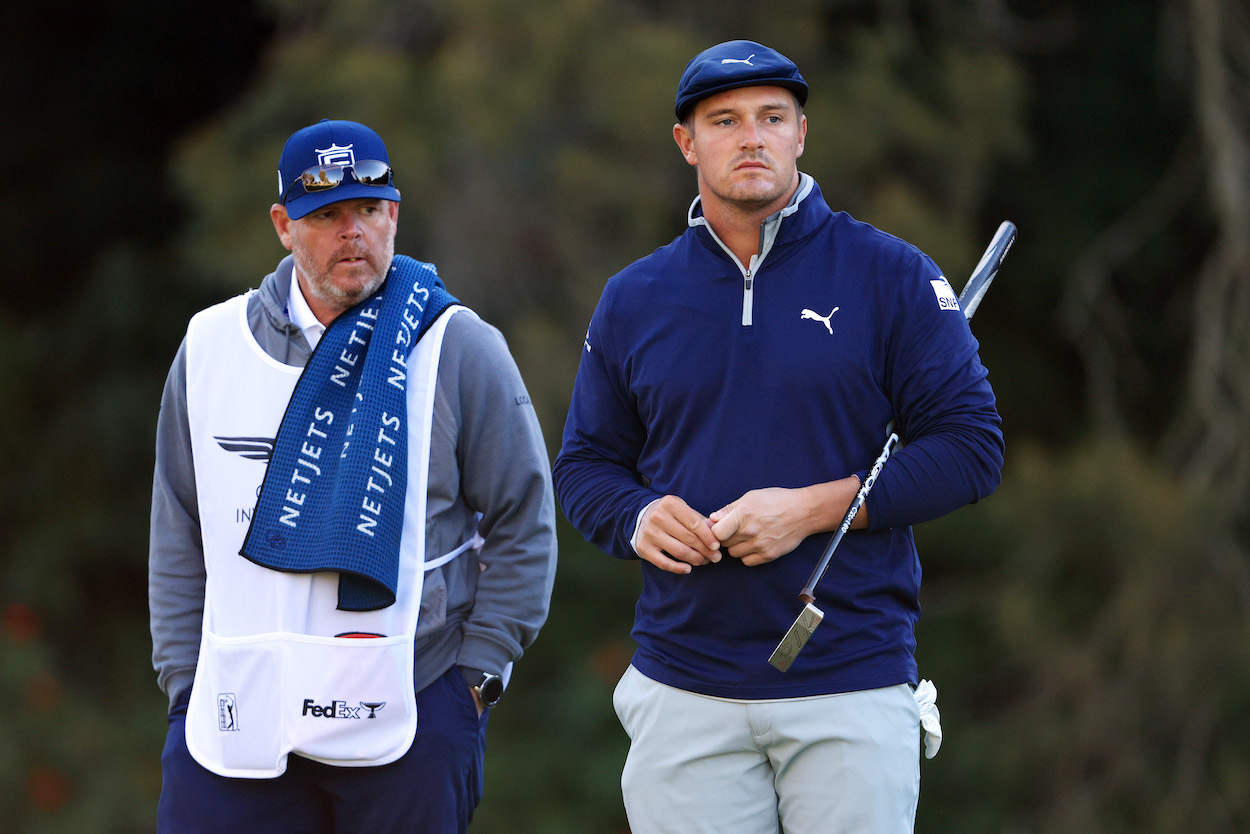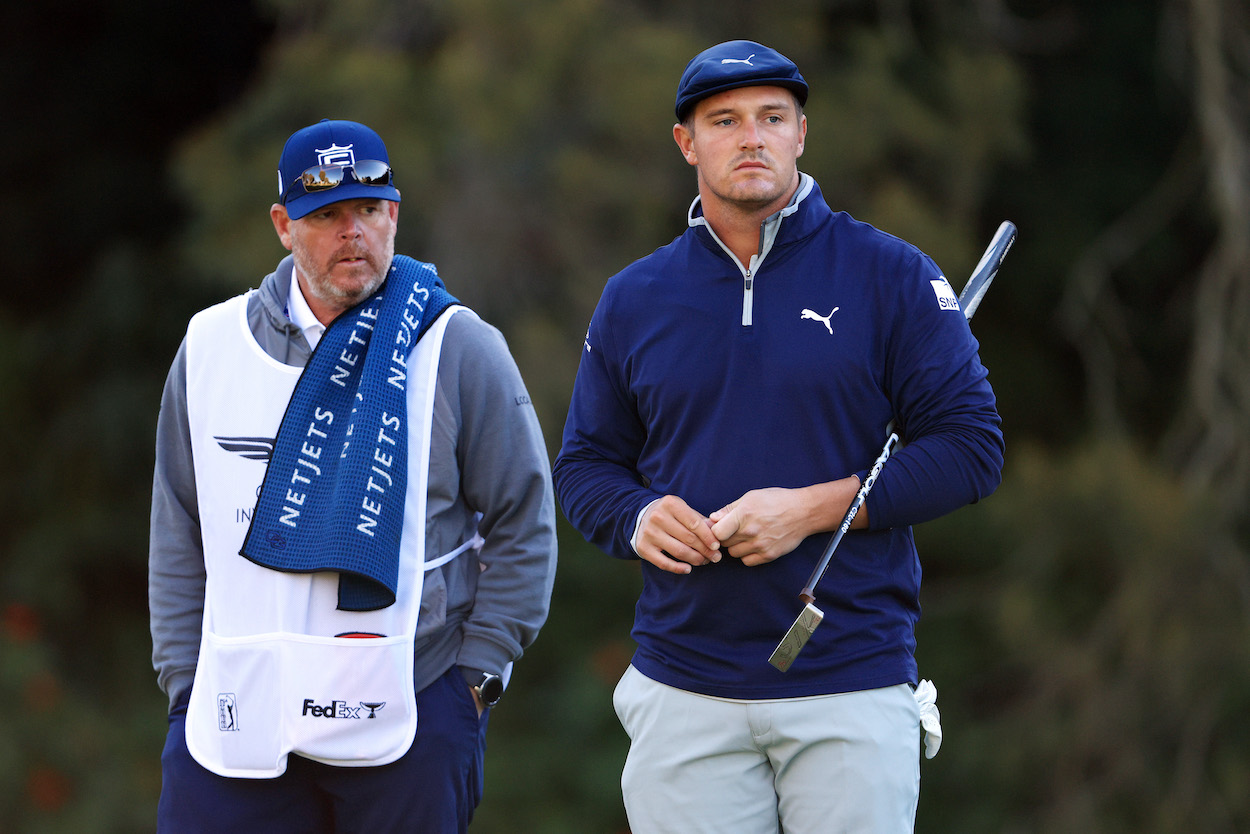 Tucker caddied for DeChambeau during the practice rounds leading into the Rocket Mortgage Classic PGA tour stop in Detroit. However, the two abruptly split prior to the tournament's first round, where DeChambeau would ultimately miss the cut.
In a statement reported by ESPN DeChambeau's agent explained the breakup, saying:
[DeChambeau and Tucker] have gone their separate ways for now. That doesn't mean forever, but it means they are not working together now. They met last night and decided to move on. It's just an accumulation of things, and it's never easy when a player and caddie split up. They just decided the best situation for now was essentially to not be together anymore.
This is not the first time DeChambeau and Tucker have taken a break from each other. The two split in 2017 before Tucker returned a year later.
NFL Network's Ian Rapoport broke news on why DeChambeau and his caddie broke up and how it relates to his feud with Brooks Koepka
"Rarely do I bring golf scoop," NFL insider Ian Rapoport told The Pat McAfee Show gang, "but today I do have a little bit of golf scoop."
That golf scoop is the explosive revelation that DeChambeau's caddie quit after taking verbal abuse from the player for some time. Rapoport told host Pat McAfee and co-host AJ Hawk:
I have heard that DeChambeau and his caddie have long been at odds. DeChambeau, I would say, the way he has dealt with his caddie was not something that others on the Tour really appreciated, just honestly.
The NFL scoop-meister continued dishing the dirt on DeChambeau. He reported that the former SMU Mustang's treatment of Tucker is what set off Brooks Koepka's eye-rolling during an interview at the PGA Championship in May and started the public feud between the two golfers. 
Remember the viral clip of Koepka kinda rolling his eyes? As [DeChambeau] walked by, he kinda had to stop the interview. That was, from what I understand, according to a source, that was because DeChambeau was yelling at his caddie, and Koepka had to listen to it, and he didn't like it. So that's why he stopped the interview.
Rapoport's inside info seemingly lends a lot of context — of which there was previously little — to the DeChambeau Koepka feud and DeChambeau's caddie quitting.
DeChambeau played in 'The Match' with Aaron Rodgers against Phil Mickelson and Tom Brady
DeChambeau's 2021 season started with a bang. In March, he won the Arnold Palmer Invitational at Bay Hill and finished third at The Players Championship the next week, per ESPN.
Since then, his best finish is ninth place. In his other events, he's finished 46th, 55th, 38th, 18th, 26th, 19th, and missed the cut at his most recent tournament in Detroit.
He got a break from the rigors of the PGA Tour on July 6, however, when he teamed up with Green Bay Packers QB Aaron Rodgers to face off in an exhibition against Phil Mickelson and the Tampa Bay Buccaneers' Tom Brady in The Match.
The star-studded round benefited Feeding America and other charities and was played at The Reserve at Moonlight Basin golf course in Montana. It featured other notable sports figures commentating on the match, such as former NBA legend Charles Barkley, veteran NFL wide receiver Larry Fitzgerald, and LPGA and PGA pros Cheyenne Woods and Trevor Immelman.
The participants were mic'ed up the entire round so viewers will get to hear the banter and trash talk between the players. Mickelson or Brady weren't savage enough to bring up Koepka or the real deal with the caddie situation during the round.
DeChambeau and Rodgers beat Mickelson and Brady 3 and 2 in The Match.
Like Sportscasting on Facebook. Follow us on Twitter @sportscasting19