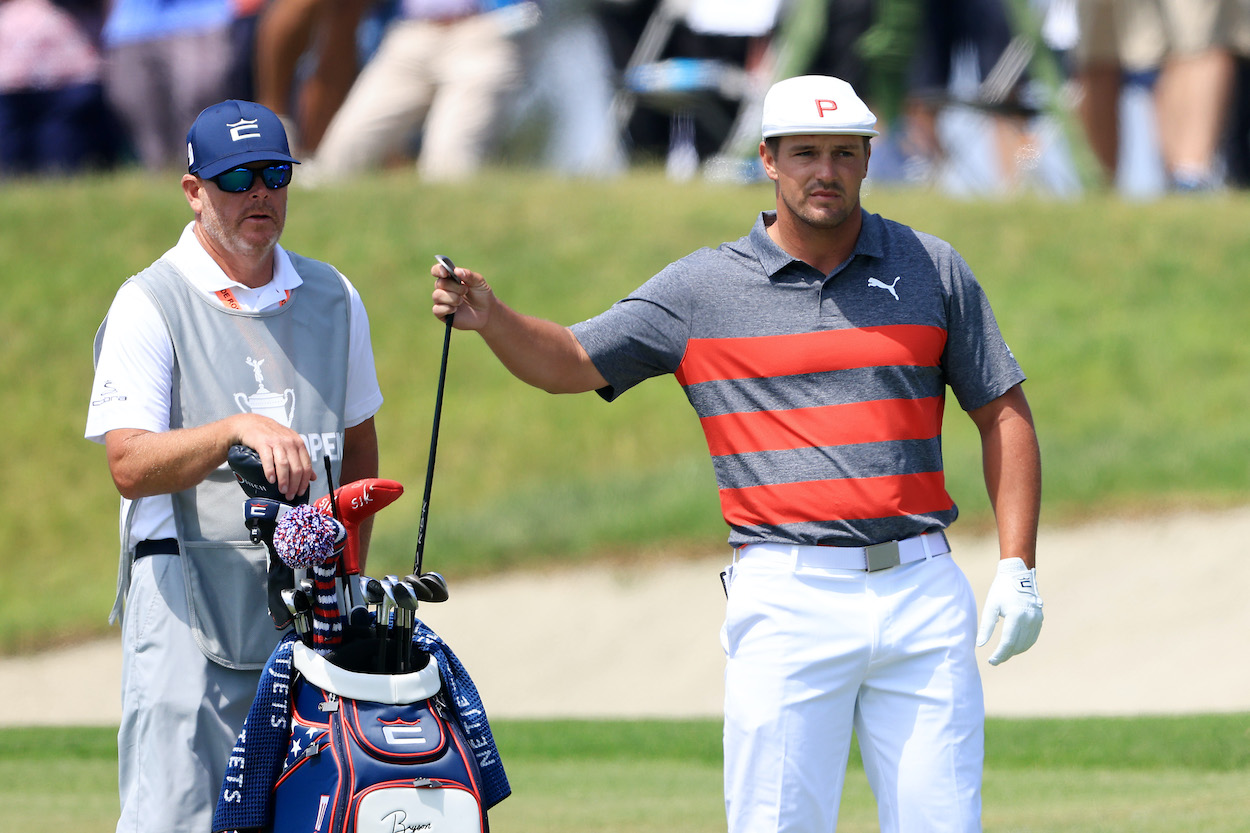 Bryson DeChambeau Mysteriously Breaks Up With His Caddie and Brooks Koepka Couldn't Help But Chime In
Bryson DeChambeau and his caddie just parted ways on the eve of the Rocket Mortgage Classic, and Brooks Koepka couldn't help but crack a joke.
In a shocking development, Bryson DeChambeau and caddie Tim Tucker mutually agreed to part ways on the eve of the 2021 Rocket Mortgage Classic. The timing of the breakup is mysterious, to say the least, as Tucker was on DeChambeau's bag all week leading up to the tournament.
But whatever the reason for the sudden split, Brooks Koepka was quick to chime in and troll his PGA Tour rival almost immediately after the announcement. It's safe to say no one's enjoying this news more than Koepka right about now.
Bryson DeChambeau and caddie Tim Tucker part ways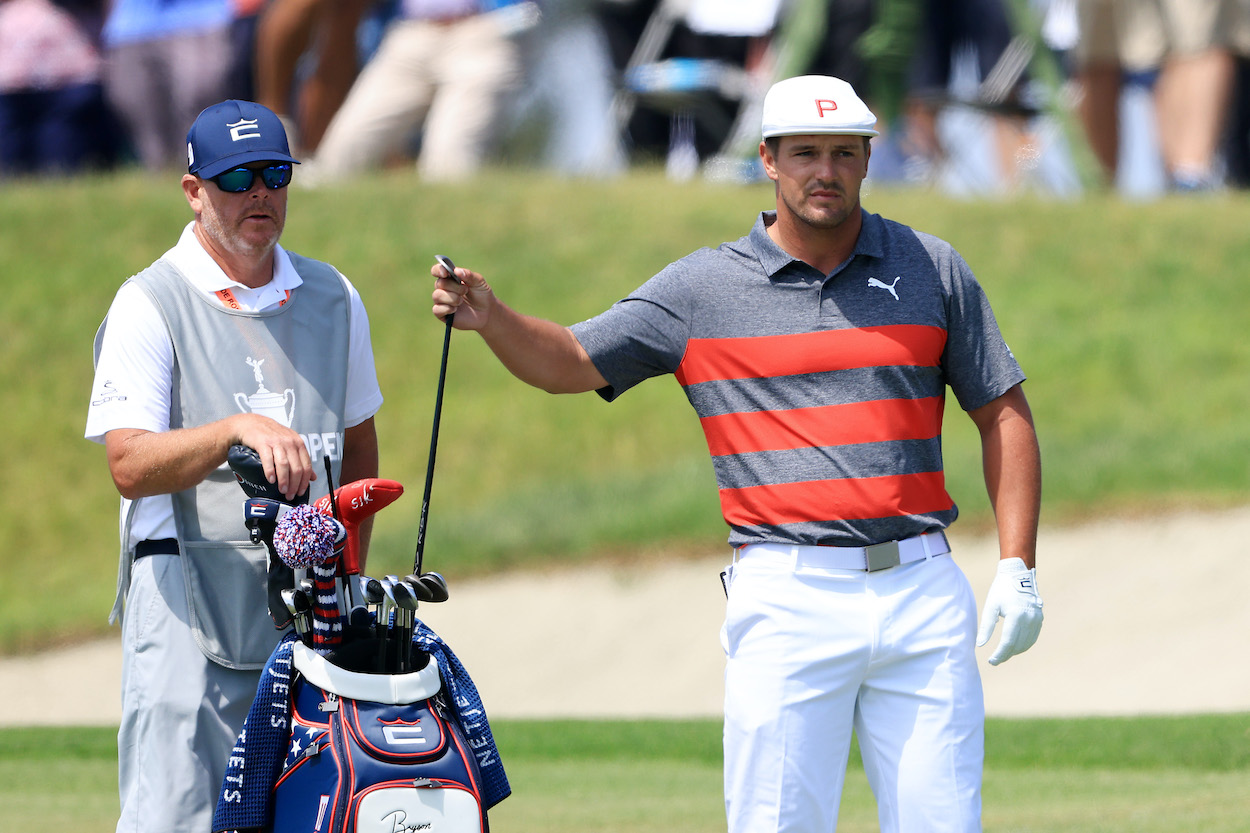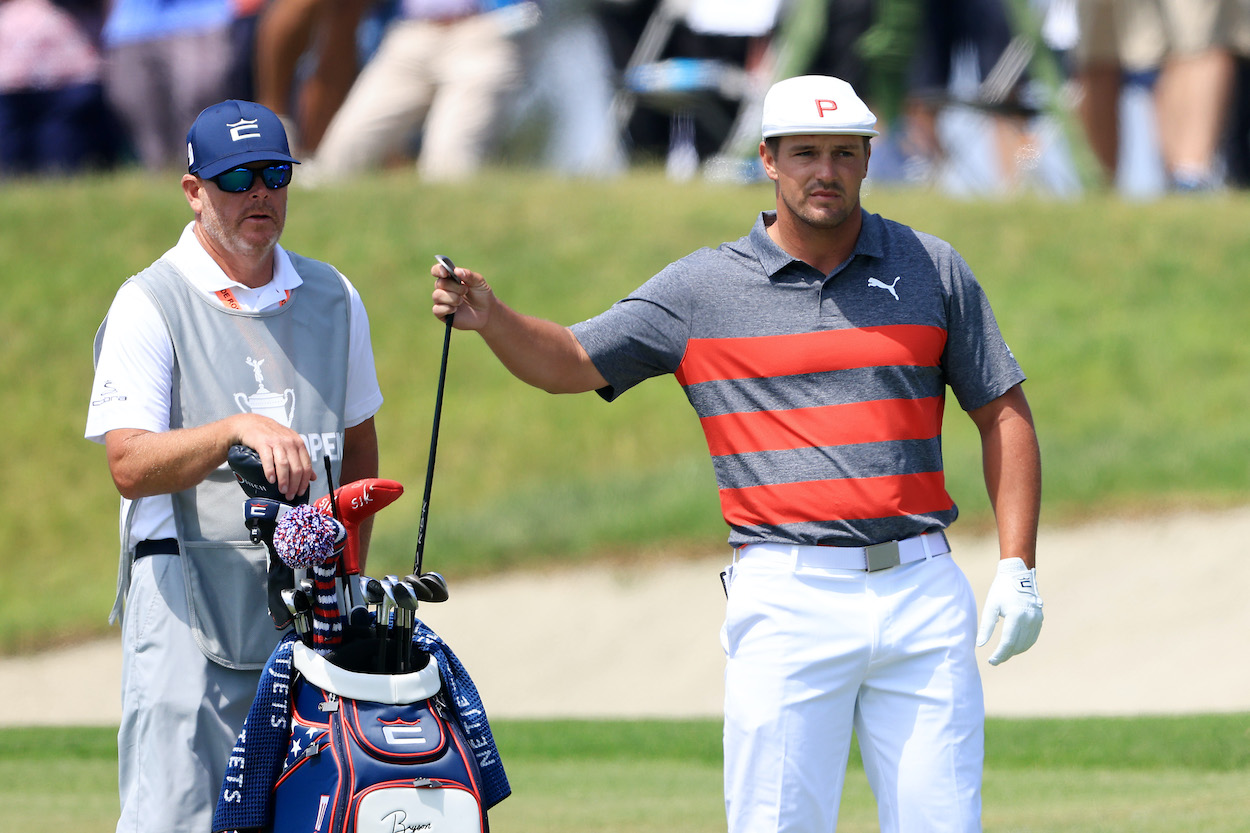 DeChambeau is preparing to tee off at the Rocket Mortgage Classic at Detroit Golf Club this weekend to defend his title from last season, but he'll have to do so without his trusty right-hand man.
On Thursday morning, No Laying Up reported that DeChambeau and longtime caddie Tim Tucker mutually parted ways on Wednesday night. Ben Schomin, the tour operations manager for Cobra Golf, will be taking Tucker's place on DeChambeau's bag.
"They had a good run, and they mutually agreed yesterday afternoon to go their separate ways," DeChambeau's agent, Brett Falkoff, told GolfChannel.com Thursday. "Everything runs its course. Tim was getting tired and Bryson was getting tired. In any relationship, they run their course, and that's what happened here.
"It wasn't one specific issue. It was a culmination. Like any caddie-player relationship, they had their ups and downs. They wish each other nothing but the best and will always be there for each other."
Tucker has been on DeChambeau's bag for all eight of his PGA Tour victories. The duo briefly split up once before in 2017, but they reconvened after a few months apart.
DeChambeau's breakup with Tucker is more mysterious than anything else
Professional golfers and their caddies part ways all the time. Tiger Woods has even run through multiple caddies over the years, which proves even the most successful players need a change of scenery from time to time.
But this breakup feels different.
Tucker was with DeChambeau all week for practice rounds and even Wednesday's pro-am. Don't you think if the two had previously spoken about splitting up that Tucker wouldn't have even traveled to this weekend's tournament in the first place? And given how particular DeChambeau is about every minor detail of his golf game, there's no way he planned on losing his caddie the night before an event.
This seems more like a spur-of-the-moment decision by either DeChambeau or Tucker to leave the other than a thoughtful, planned breakup. There's something up here, and hopefully, we'll find out what it is soon.
Brooks Koepka can't help but chime in
Shortly after the surprising announcement, Koepka quickly sprang into action like a hungry cheetah that just spotted its prey. He took to Twitter Thursday afternoon to throw a playful jab at his bitter rival.
"Couldn't do it without my guy Rick! Best friend and greatest caddie to do it. Ricky Elliott appreciation day!" Koepka wrote above a picture of him and his longtime caddie shaking hands.
Interesting timing there, Brooksy.
In the captivating beef between Koepka and DeChambeau, both golfers are always on the lookout for opportunities to troll the other.
Koepka won this round with a knockout punch.