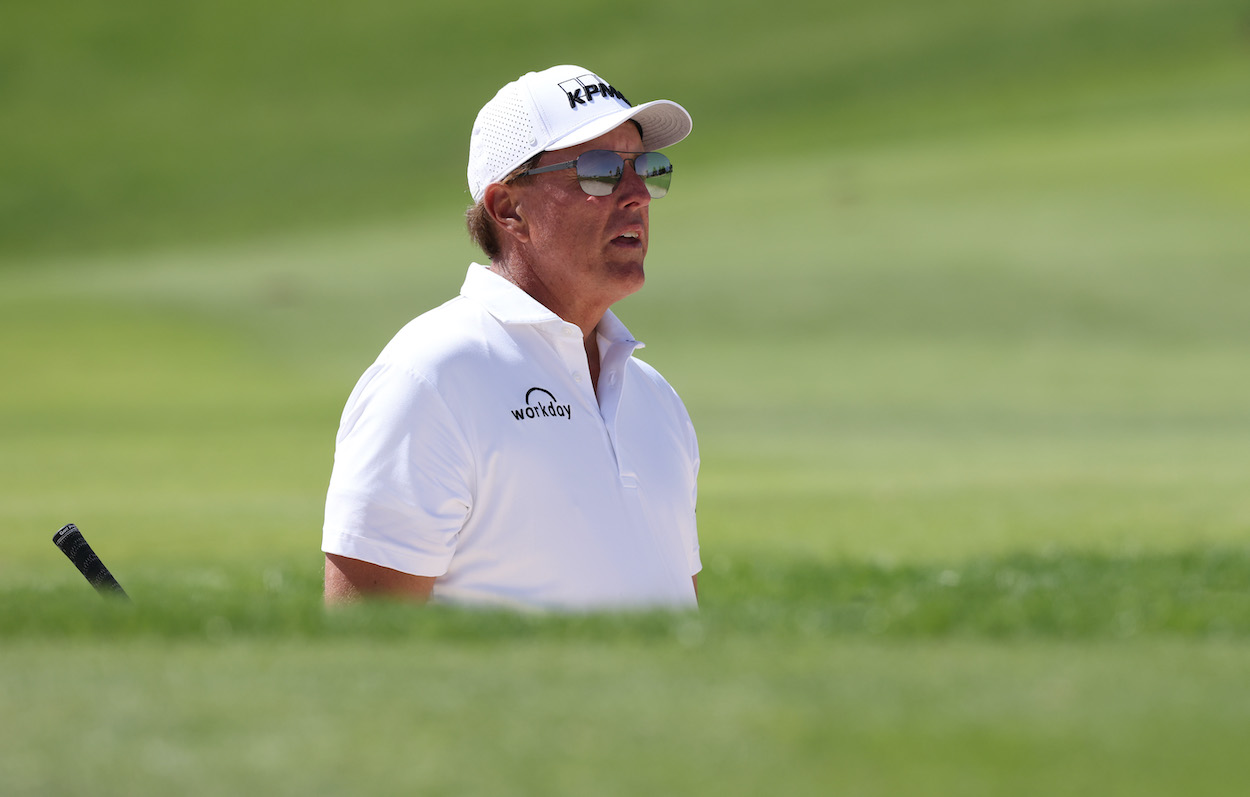 Phil Mickelson's Unauthorized Biographer Crushes the Golfer
Unauthorized biographer Alan Shipnuck explains why Phil Mickelson called him and shared his uncensored thoughts on a Saudi Super League.
Golfer Phil Mickelson is in hot water after making controversial comments to the reporter writing an unauthorized biography on him, Alan Shipnuck. The comments are costing Mickelson sponsors, and he's taken a self-imposed break from the PGA Tour.
This week, Shipnuck joined the Maggie and Perloff show and shared his thoughts on the golfer, why he shared the comments in the first place, and what makes him one of the most fascinating and frustrating athletes in the world.
Phil Mickelson got himself in trouble promoting a golf Super League
Phil Mickelson has been the biggest American voice pushing for PGA golfers to leave the Tour and join a Saudi-backed Super League.
The six-time major winner was such a big proponent of the new (big money) league that he decided to share his unfiltered thoughts on the subject with golf journalist Alan Shipnuck. The longtime gold journalist happens to be writing an unauthorized biography of Mickelson.
Shipnuck, in turn, shared the quotes on his website, The Firepit Collective. Mickelson told him:
They're scary mother****** to get involved with. We know they killed [Washington Post reporter and U.S. resident Jamal] Khashoggi and have a horrible record on human rights. They execute people over there for being gay. Knowing all of this, why would I even consider it? Because this is a once-in-a-lifetime opportunity to reshape how the PGA Tour operates. They've been able to get by with manipulative, coercive, strong-arm tactics because we, the players, had no recourse.

Phil Mickelson on working with the Saudi Arabian government
Mickelson's thoughts on the Saudi government and the PGA Tour didn't go over well with almost anyone. And Lefty is now suffering the consequences.
His first step was an apology, and now he's taking a self-imposed break from Tour. To explain more about why the legendry golfer would speak so freely to a reporter, Shipnuck joined Maggie Gray to give his overarching thoughts on Phil Mickelson the person.
Mickelson's unauthorized biographer shared his thoughts on Mickelson
After the Phil Mickelson comments started gaining national attention, Alan Shipnuck joined Maggie Gray on the Maggie and Perloff radio show.
The unauthorized biography author explained why he feels the golfer felt comfortable sharing his uncensored thoughts with someone writing a book on him:
Phil loves to stir the pot, and he's a counterintuitive thinker. And he likes to be the center of everything. But, for him to say it to a reporter is something totally different. He's always been a guy that's not afraid to leverage his bully pulpit. Whenever he opens his mouth, he usually has an agenda. … He thought he was just being the smartest guy in the room, as usual. But this one has kind of blown up on him.

Alan Shipnuck on Phil Mickelson
Gray asked Shipnuck who Mickelson's "biggest enemy" in all this is, and the reporter responded, "Oh, himself, clearly."
Shipnuck praised Lefty as a golfer and for his personality but wasn't as charitable when describing Mickelson as a person.  
"He's a fun character in that, he's not as smart as he thinks, but he is smart, and he's irreverent, and he's an expert trash-talker. And he's not afraid to speak his mind," Shipnuck said. "But there's another side to him, and he's constantly getting in his own way and creating these controversies and setting himself on fire."
While Mickelson has always recovered from his missteps in the past, this one feels different. This time, he might not have just set himself on fire. He might have burned down what's left of his career.
Lefty continues to lose sponsors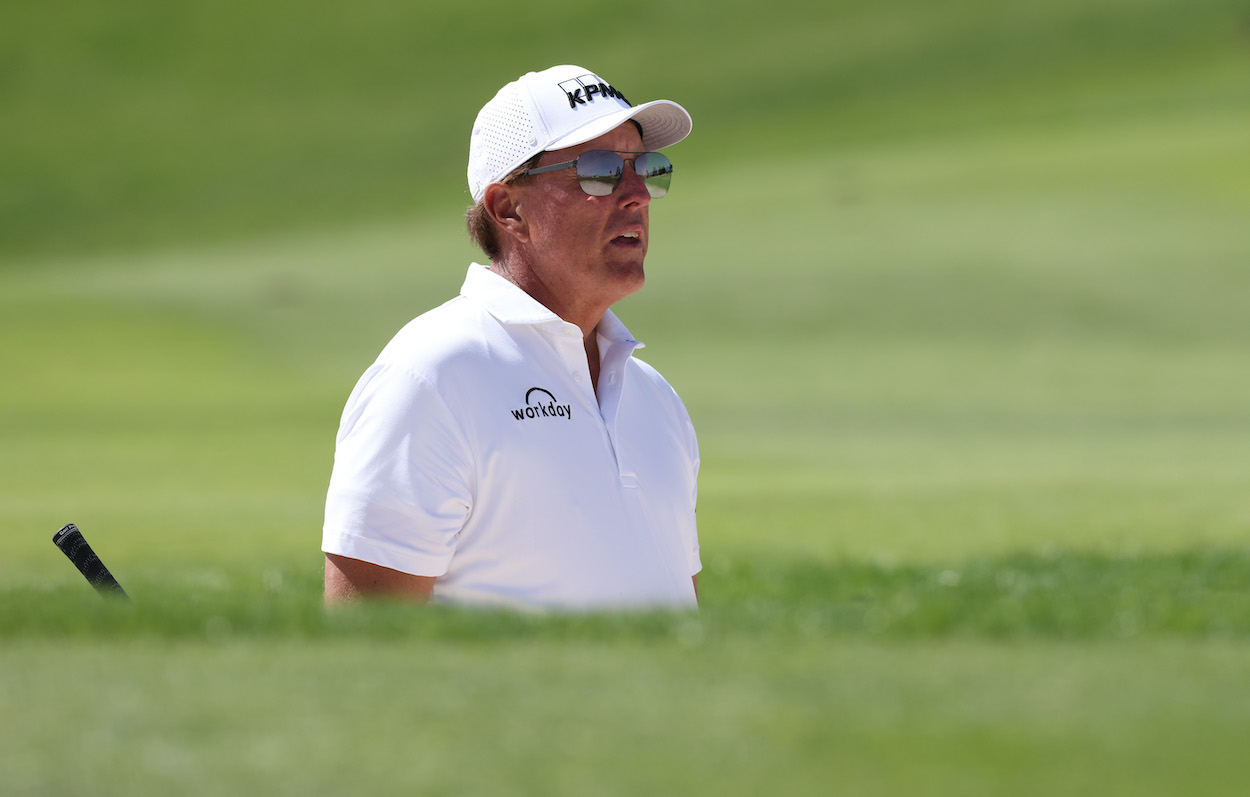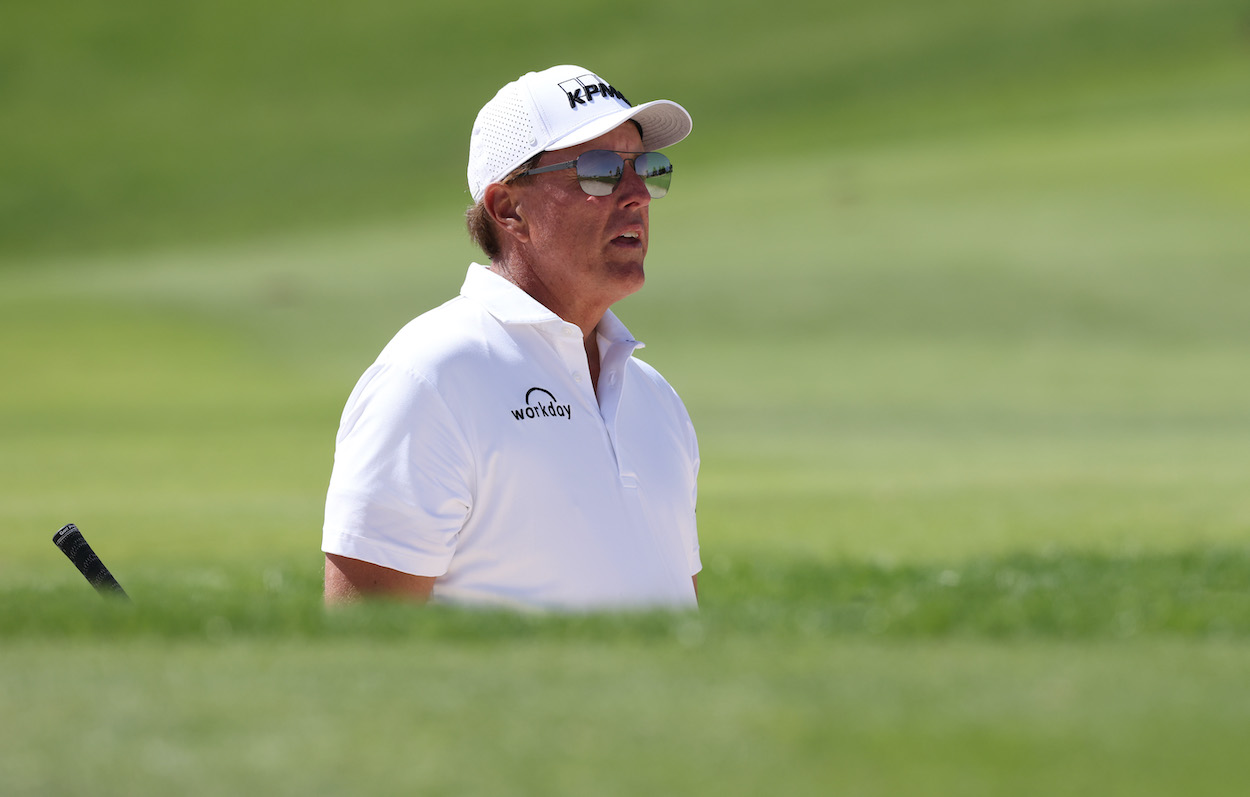 After Phil Mickelson's comments to Alan Shipnuck came to light, sponsors, even longtime ones, started to distance their brands from the golfer.
The first shoe to drop was the professional services firm KPMG. The company and the athlete made a "mutual decision" to sever their relationship, and the KPMG PR wing said they "wish him the best."
Mickelson's sponsorship issues didn't stop there. Amstel Light and Workday both cut ties with Lefty in the week after the comments came out, and Callaway Golf "paused" its sponsorship deal, per ESPN.
In conjunction with taking a break from competitive golf, losing these deals could have a massive effect on Mickelson's bottom line. The golfer had a whopping $400 million-dollar net worth as of 2021. With these massive deals going away, or at least on "pause," the comments will undoubtedly cost the golfer millions.
At age 51, with all this controversy surrounding him, it's fair to ask if we've seen the last of Lefty as a PGA Tour headliner.
Like Sportscasting on Facebook. Follow us on Twitter @sportscasting19