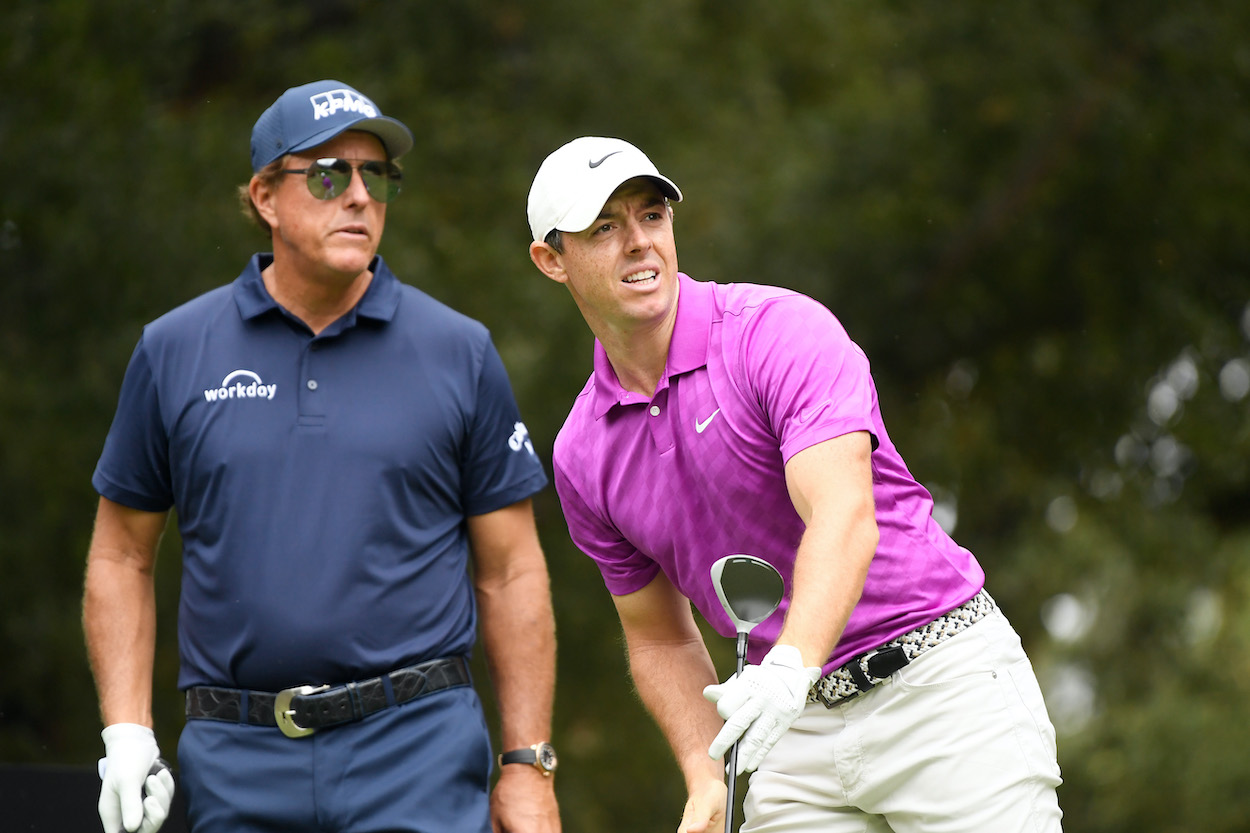 Rory McIlroy Obliterates Phil Mickelson for 'Egotistical' Saudi Golf League Comments
Rory McIlroy has had enough of Phil Mickelson's antics regarding the Saudi-backed "Super Golf League."
Phil Mickelson has been the talk of the golf world over the past few days, and for a good reason. The six-time major championship winner recently made some startling comments about the upstart Saudi Golf League, which has been attempting to poach players from the PGA Tour with massive signing bonuses and other incentives.
Mickelson's comments were met with harsh criticism from fellow PGA Tour pros, and Rory McIlroy just became the latest to rip Lefty into oblivion.
Phil Mickelson's controversial Saudi Golf League comments
A new, Saudi-financed golf league, which is being spearheaded by former professional golfer Greg Norman, has been reaching out to the PGA Tour's biggest stars in an effort to pry them away. Many popular players have spoken out against the commonly named "Super Golf League," but Mickelson has admitted he's at least intrigued by the idea.
In speaking recently with author Alan Shipnuck (via "The Firepit Collective" website), Mickelson made some bizarre comments about the controversial league.
"They're scary motherf****** to get involved with," Mickelson said. "We know they killed [Washington Post reporter Jamal] Khashoggi and have a horrible record on human rights. They execute people over there for being gay. Knowing all of this, why would I even consider it? Because this is a once-in-a-lifetime opportunity to reshape how the PGA Tour operates.
"They've been able to get by with manipulative, coercive, strong-arm tactics because we, the players, had no recourse. As nice a guy as [PGA Tour commissioner Jay Monahan] comes across as, unless you have leverage, he won't do what's right. And the Saudi money has finally given us that leverage. I'm not sure I even want [the Saudi golf league] to succeed, but just the idea of it is allowing us to get things done with the [PGA] Tour."
Suffice it to say, Mickelson's comments didn't go over well with his PGA Tour colleagues.
Rory McIlroy obliterates Mickelson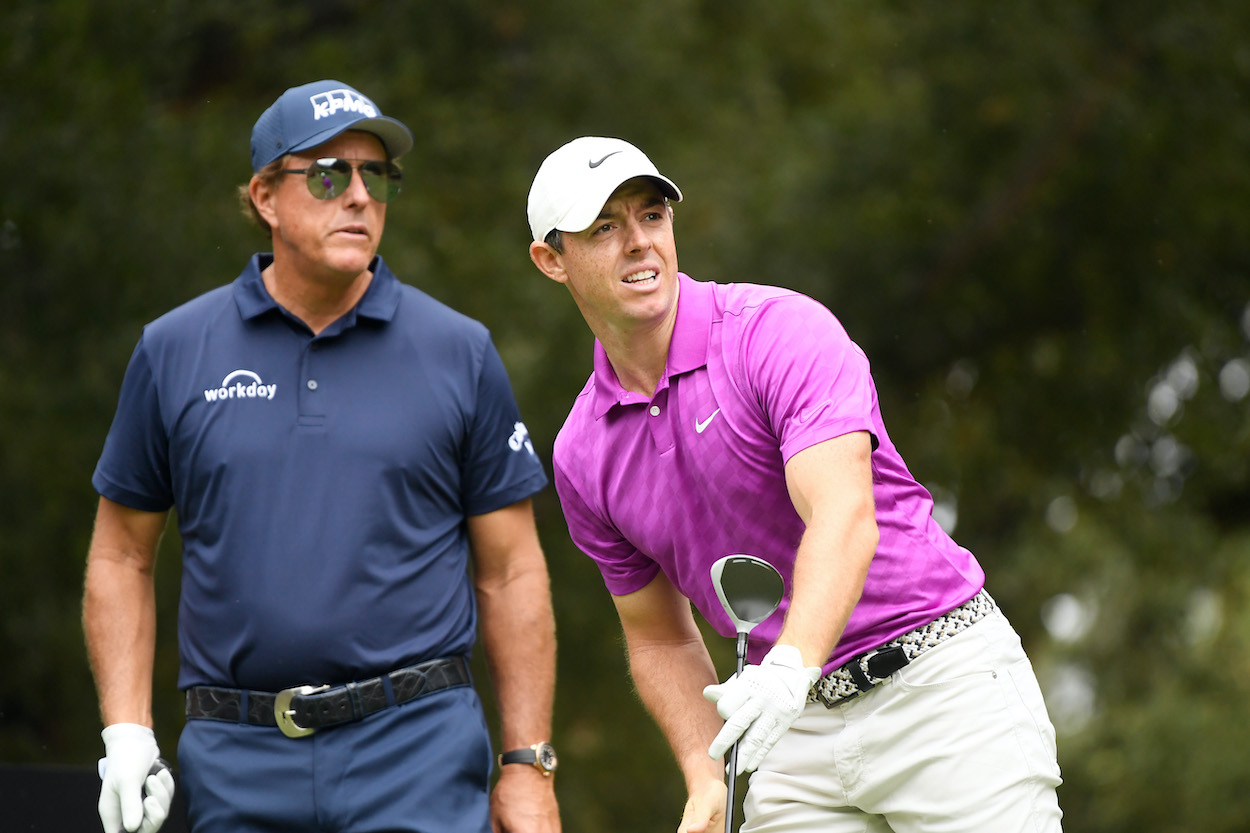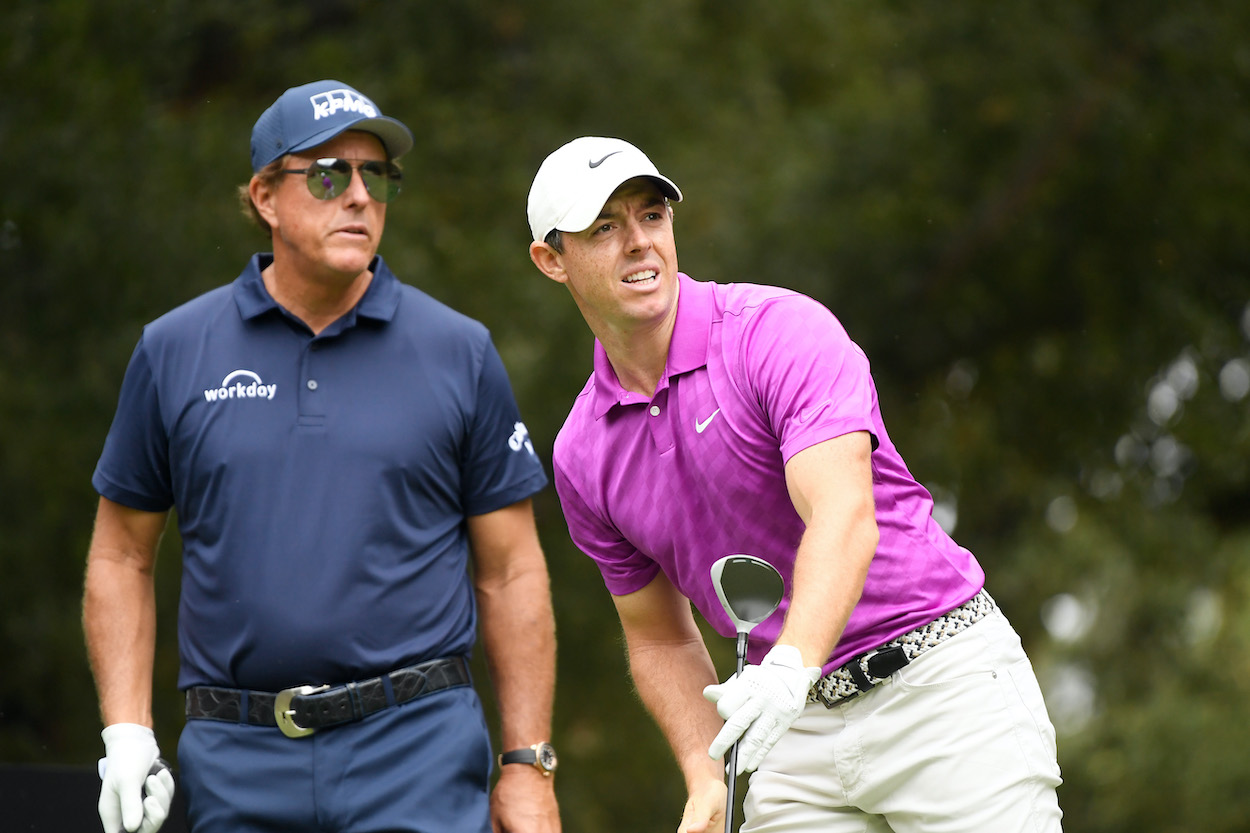 All throughout this weekend's Genesis Invitational at Riviera Country Club, PGA Tour pros were forced to answer questions about the Saudi Golf League. Most of them were adamant that they wouldn't be leaving the Tour, but McIlroy took his comments a step further by bashing Mickelson.
"I don't want to kick someone while he's down, obviously, but I thought [his comments] were naive, selfish, egotistical, ignorant," McIlroy said Sunday after his final round. "A lot of words to describe that interaction he had with Shipnuck. It was just very surprising and disappointing, sad.
"I'm sure he's sitting at home sort of rethinking his position and where he goes from here."
Mickelson might not be the most popular player in PGA Tour locker rooms moving forward.
"This is the best place to play golf"
The Saudi Golf League might be able to convince a handful of players to leave the PGA Tour, but McIlroy won't be one of them.
"Like I've always reiterated, I feel like this is the best place to play golf if you're an elite professional golfer," McIlroy said. "Maybe I'm fortunate that I've been more privy to the inner workings of the Tour and I've been more involved and got quite a good relationship with the leadership team on the PGA Tour, Jay [Monahan], Andy Pazder, Ross Berlin, all those sort of guys. Every time I walk out of a meeting or walk out of any sort of interaction with them, I'm always very confident that the Tour's headed in the right direction."
Based on the united front from the top players on Tour this weekend, the "Super Golf League" might need to increase its bribes if it wants to steal any success from the premier league in golf.
Like Sportscasting on Facebook. Follow us on Twitter @sportscasting19.