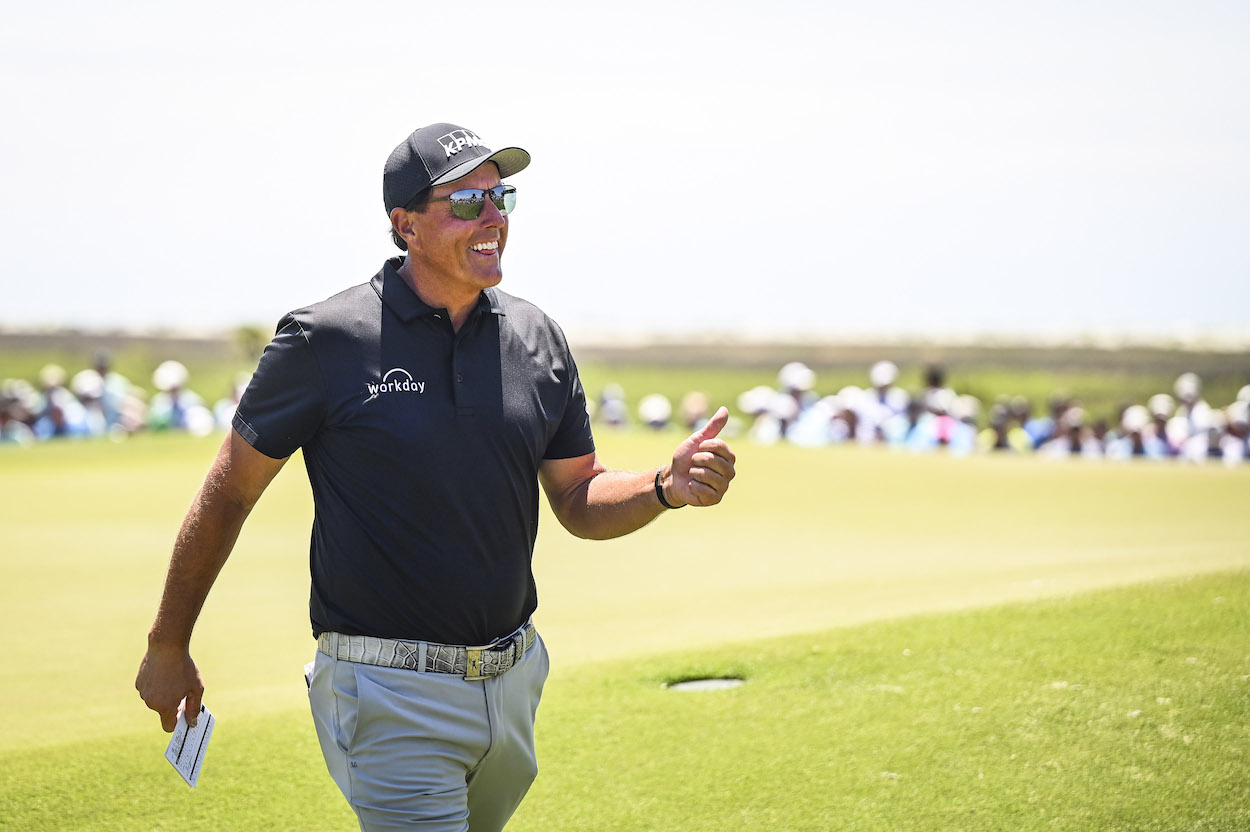 Phil Mickelson Is the 2nd-Richest Golfer of All Time — How Much Money Has He Earned on the PGA Tour?
Phil Mickelson has earned more than $92 million during his PGA Tour career, which puts him second on the all-time list behind just Tiger Woods.
Phil Mickelson is a man of many talents. Aside from being one of the greatest golfers to ever live, Lefty is also an adept storyteller, an entertaining jokester, and above all, a skilled money-maker.
Over the course (no pun intended) of his PGA Tour career, Mickelson has racked up nearly $95 million in tournament winnings. That puts him second all-time behind just Tiger Woods and his $120 million in earnings. Mickelson's immense success on Tour, paired with his healthy endorsement portfolio, gives him one of the largest net worths in all of sports today.
Phil Mickelson's PGA Tour career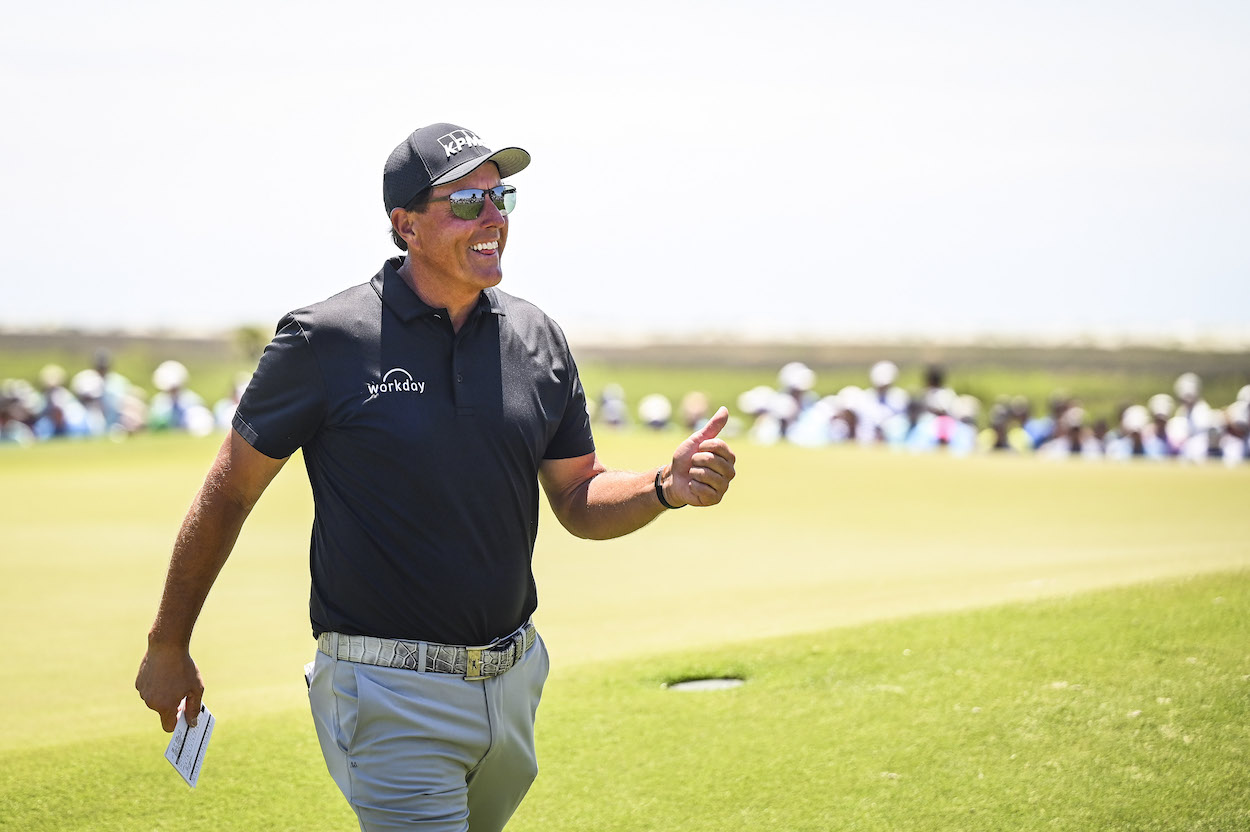 Mickelson may not be mentioned alongside the likes of Woods, Jack Nicklaus, and Arnold Palmer for golf's Mount Rushmore, but he's staked his claim to be considered one of the best 10 golfers to ever live. Lefty has won 44 times on the PGA Tour, which places him ninth on the all-time wins list. He needs just one more victory to tie Ben Hogan in eighth place.
The golf legend has won five major championships during his illustrious career. He triumphed at The Masters in 2004, 2006, and 2010, won the PGA Championship in 2005, and added an Open Championship victory in 2013. Mickelson is only missing a U.S. Open trophy from his storied resume.
Mickelson is one of just 12 golfers who have ever won three of the four majors on the PGA Tour. At 50 years of age, he's running out of time to complete the career Grand Slam, but you can never count Lefty out.
Lefty is the second-richest golfer in PGA Tour history
Incredible success on the PGA Tour translates to enormous success in your bank account. Just ask Mickelson.
The five-time major winner has won a total of $94,955,060 as of September 2022. Only Tiger has earned more in winnings in Tour history. Mickelson is $23 million ahead of Jim Furyk, who sits in third place on the all-time list.
Lefty had his most lucrative season in 2007 when he won three times on Tour and finished the year with $5.8 million in earnings. He won more than $5 million in a single season six different times during his career.
Phil Mickelson's net worth
Mickelson's historic career earnings have led to a massive net worth for the 50-year-old golfer. As of September 2022, the Hall of Famer is worth a whopping $300 million, according to Celebrity Net Worth. For reference, Tom Brady is worth just $250 million.
Most of Mickelson's wealth doesn't even come from the golf course, though. Forbes estimates he earns more than $40 million per year from endorsements alone.
No matter how it comes in, Phil sure knows how to make that paper.
Career earnings courtesy of PGA Tour.