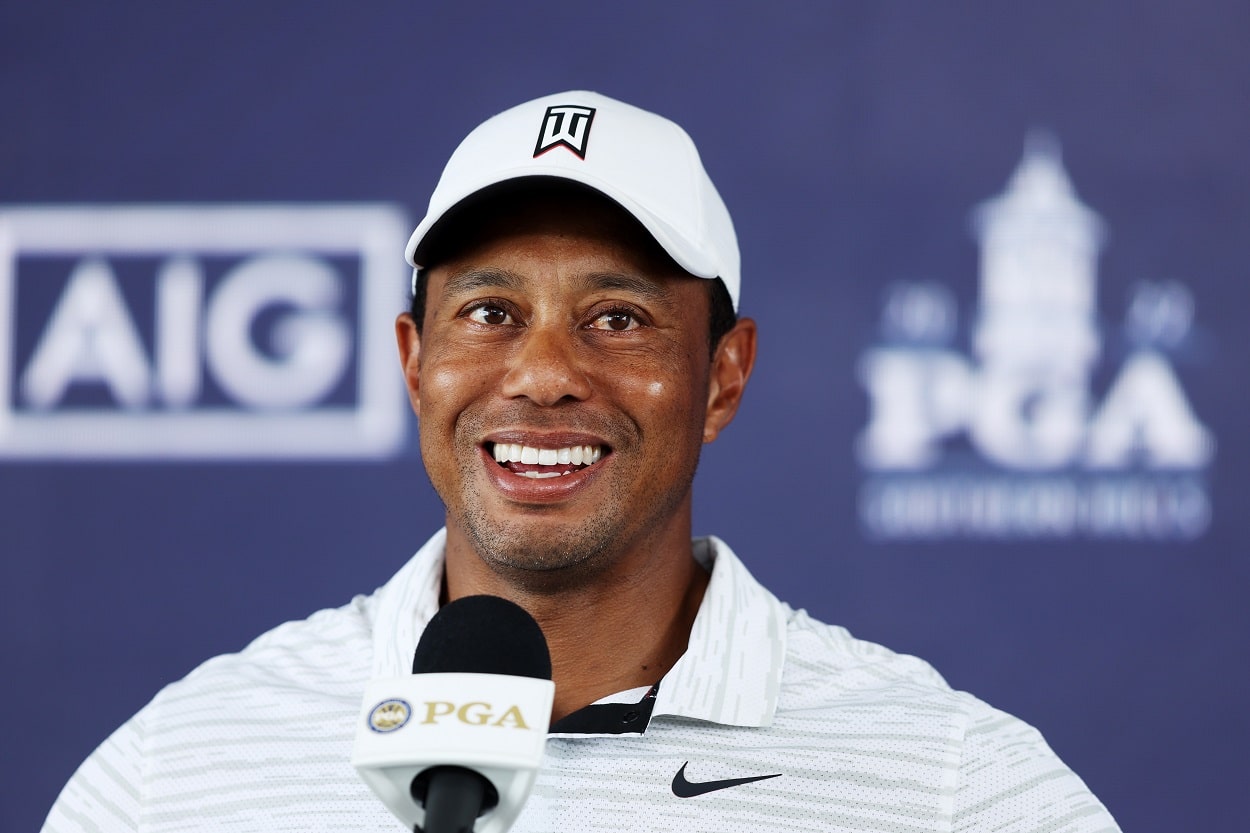 Tiger Woods Would Shatter the Record for Lowest-Ranked Player to Win a Major With a PGA Championship Win at Southern Hills
Tiger Woods enters the 2022 PGA Championship at Southern Hills as the 818th-ranked player in the world.
One year ago, Phil Mickelson made history at the PGA Championship by becoming the oldest player to win a major championship, claiming victory at the age of 50. Forty-six-year-old Tiger Woods obviously can't break that record this week. Still, the 82-time PGA Tour winner can break a different record if he somehow finds a way to win a second major championship at Southern Hills Country Club in Tulsa, Oklahoma.
Woods, of course, won the PGA Championship the last time Southern Hills hosted a major in 2007, his second consecutive PGA Championship victory.
This week marks Tiger's second official start since he nearly lost his leg in a one-car accident in late February 2021. After playing alongside his son, Charlie, last December at the PNC Championship in Orlando, Woods made his official competitive return last month at The Masters.
Tiger was tied for 10th after the first round and easily made the cut. But the cool weather at Augusta on the weekend led to a pair of 78s, and he finished in 47th place at 13-over, 23 shots back of winner Scottie Scheffler.
The warm weather expected in Tulsa this week for the 104th PGA Championship should help Tiger's chances of winning a 16th major a bit, although he's still a bit of a long shot to win. But, again, if he can find a way to pull this off, he'll set a record one would never imagine Tiger Woods would hold.
Tiger Woods would be the lowest-ranked player to win a major championship with a win at the PGA Championship at Southern Hills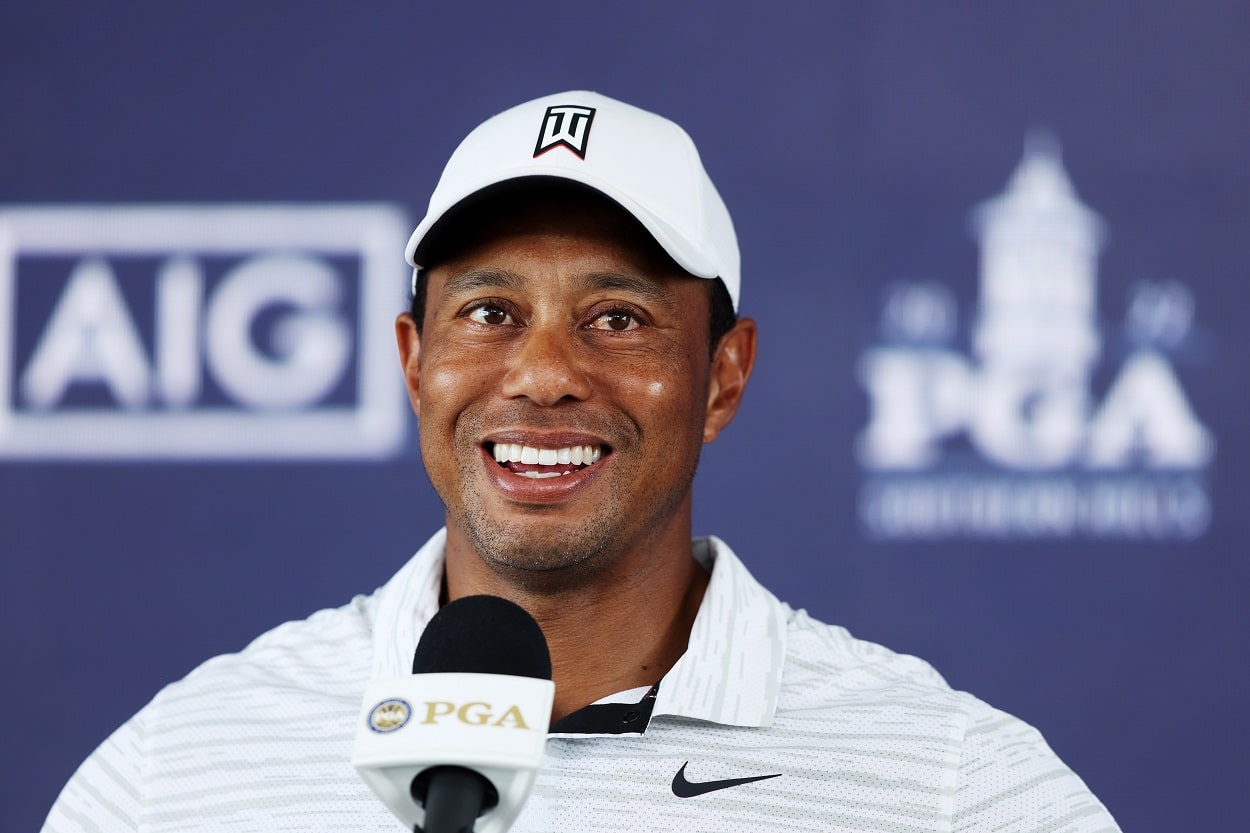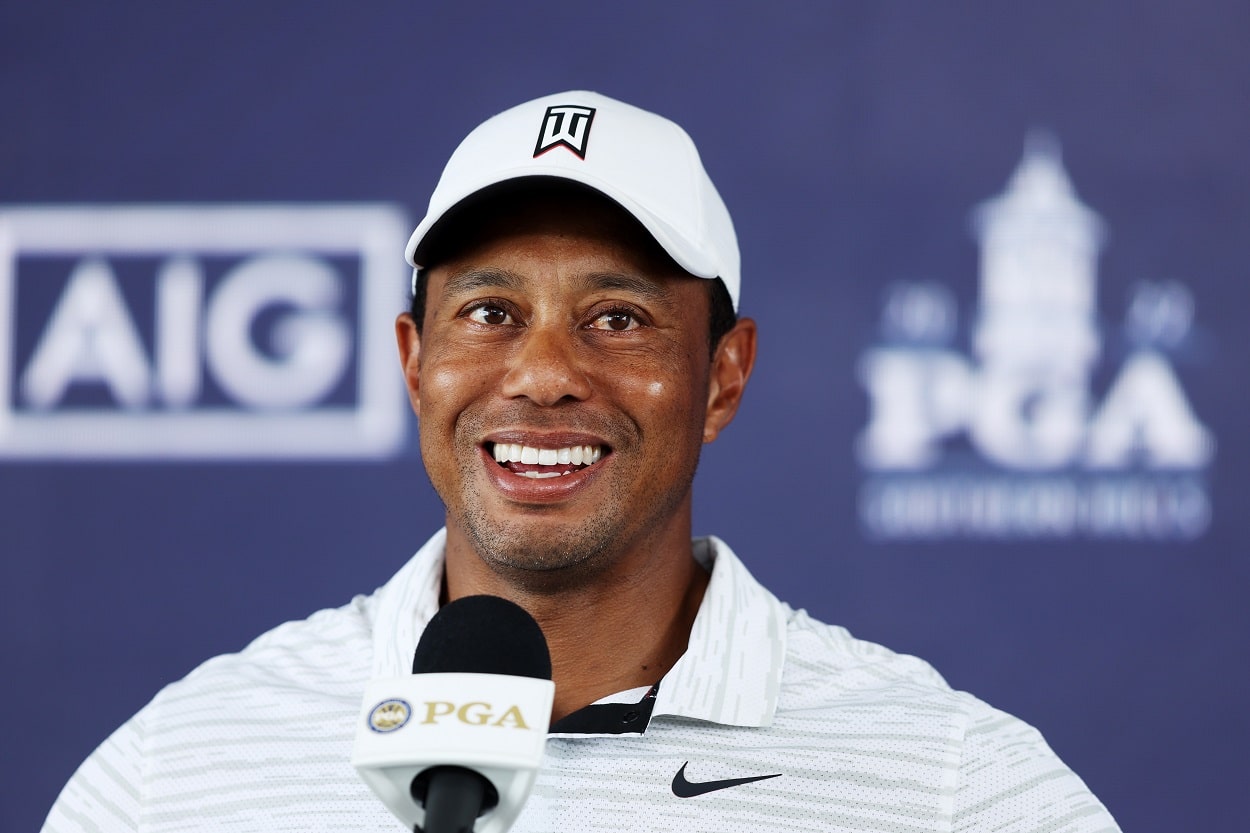 Since turning professional in 1996, Tiger has spent 900 weeks in the top 10 of the Official World Golf Ranking. Of those 900, 683 of them were spent at No. 1. That's more than double the amount of the man in second place, Greg Norman, who was the top-ranked player in the world for 331 weeks.
Woods also holds the record for the most consecutive weeks spent at No. 1, with a 281-week run at the top from June 12, 2005, to October 30, 2010. He was so far ahead in points that he somehow didn't fall from the top spot when he sat out nine months following surgery after his incredible win on a broken leg at the 2008 U.S. Open.
Tiger didn't have that luxury for this newest leg injury. Following the November 2020 edition of The Masters, his last tournament before the accident, Woods was ranked 33rd.
He enters the PGA Championship as the 818th-ranked player in the world. So if he wins at Southern Hills, he'll shatter the record for the lowest-ranked player to win a major championship by 422 spots. A win this week would also be his fifth PGA Championship victory, which would tie him with Walter Hagen and Jack Nicklaus for the most in history.
Tiger Woods won a truckload of tournaments at No. 1, so he might as well win another at No. 818, right?
Like Sportscasting on Facebook. Follow us on Twitter @sportscasting19 and subscribe to our YouTube channel.