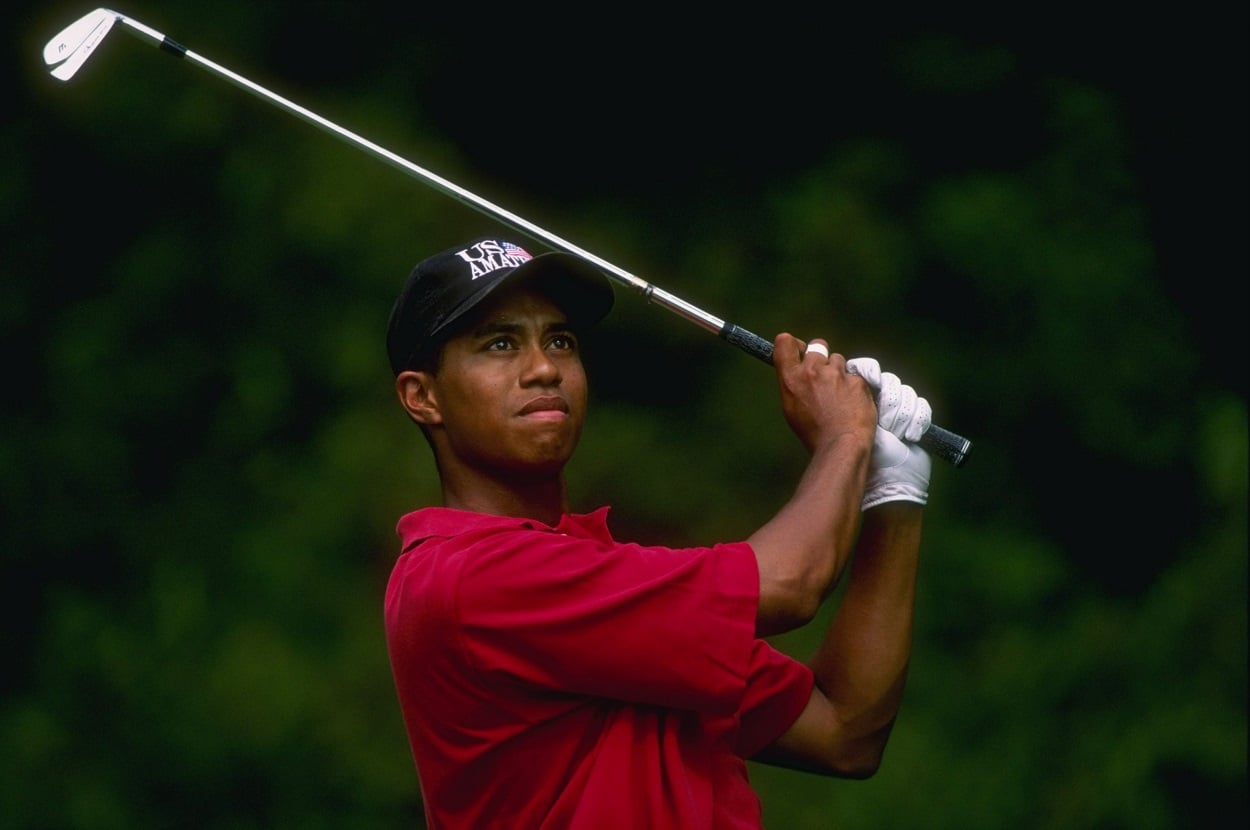 Tiger Woods' Historic U.S. Amateur 3-Peat Concluded at Pumpkin Ridge, Site of This Week's LIV Golf Event
Tiger Woods won his third consecutive U.S. Amateur title at Pumpkin Ridge Golf Club, site of a new LIV Golf event.
Assuming the reports that Tiger Woods turned down close to a billion dollars to join LIV Golf are accurate, it seems the 82-time PGA Tour winner will never tee it up in the new Saudi-backed series. I mean, the guy is already a billionaire, so he obviously doesn't need the money. Of course, Phil Mickelson, Dustin Johnson, or any of these other jumpers from the PGA Tour didn't seem to need the money either.
But I digress as that's not the point here today.
No, today, we're simply taking a quick look at the Pumpkin Ridge Golf Club in suburban Portland, Oregon, the site of this week's LIV Golf event. While Pumpkin Ridge has never hosted a men's professional tournament of this magnitude, it did host the final event of the Korn Ferry Tour season for years. And it also played host to the U.S. Women's Open in 1997 and 2003.
So Pumpkin Ridge has certainly seen its fair share of golf history, including one of Tiger Woods' big accomplishments. Well, at least one of the 15-time major champion's big amateur accomplishments, of which there were many.
Woods came to the 1996 U.S. Amateur at Pumpkin Ridge as the two-time defending champion. And with history on the line, Tiger delivered in dramatic fashion.
Tiger Woods won his record third straight U.S. Amateur title at Pumpkin Ridge, the site of this week's LIV Golf event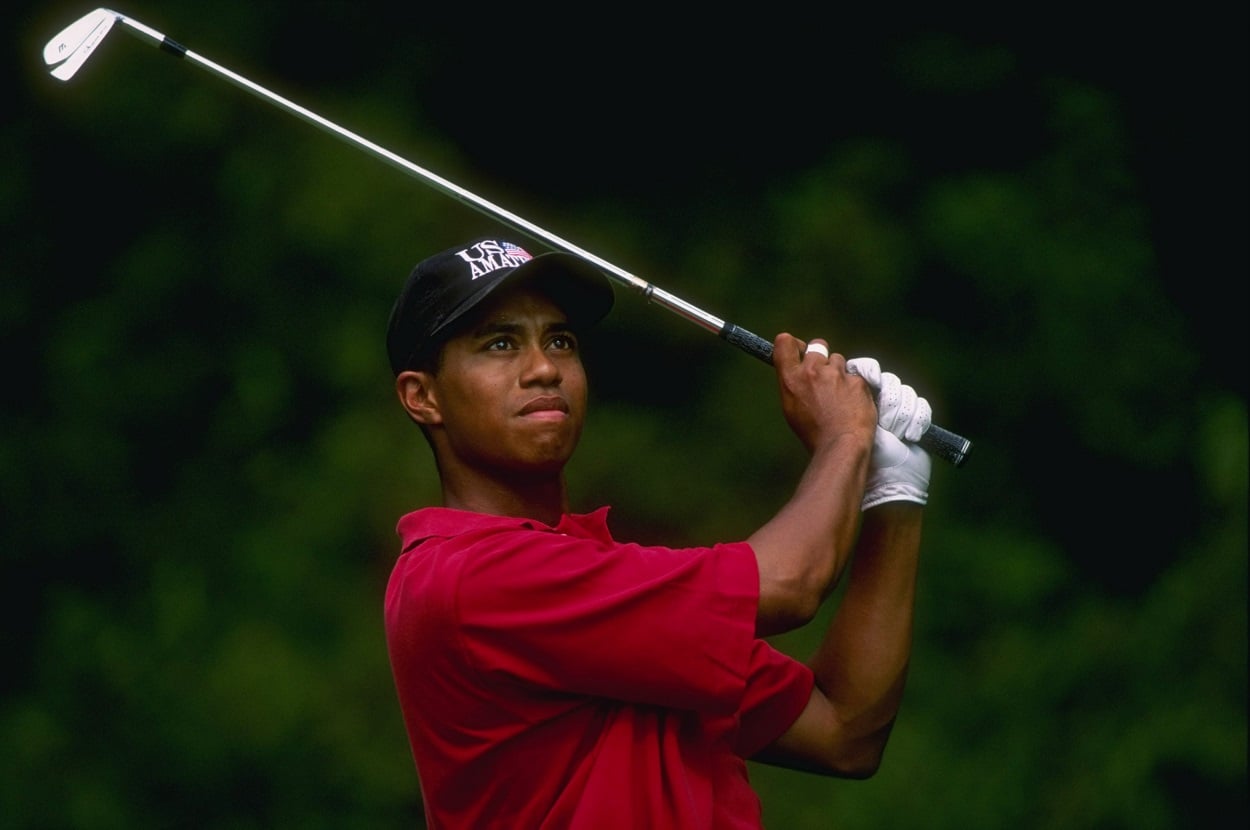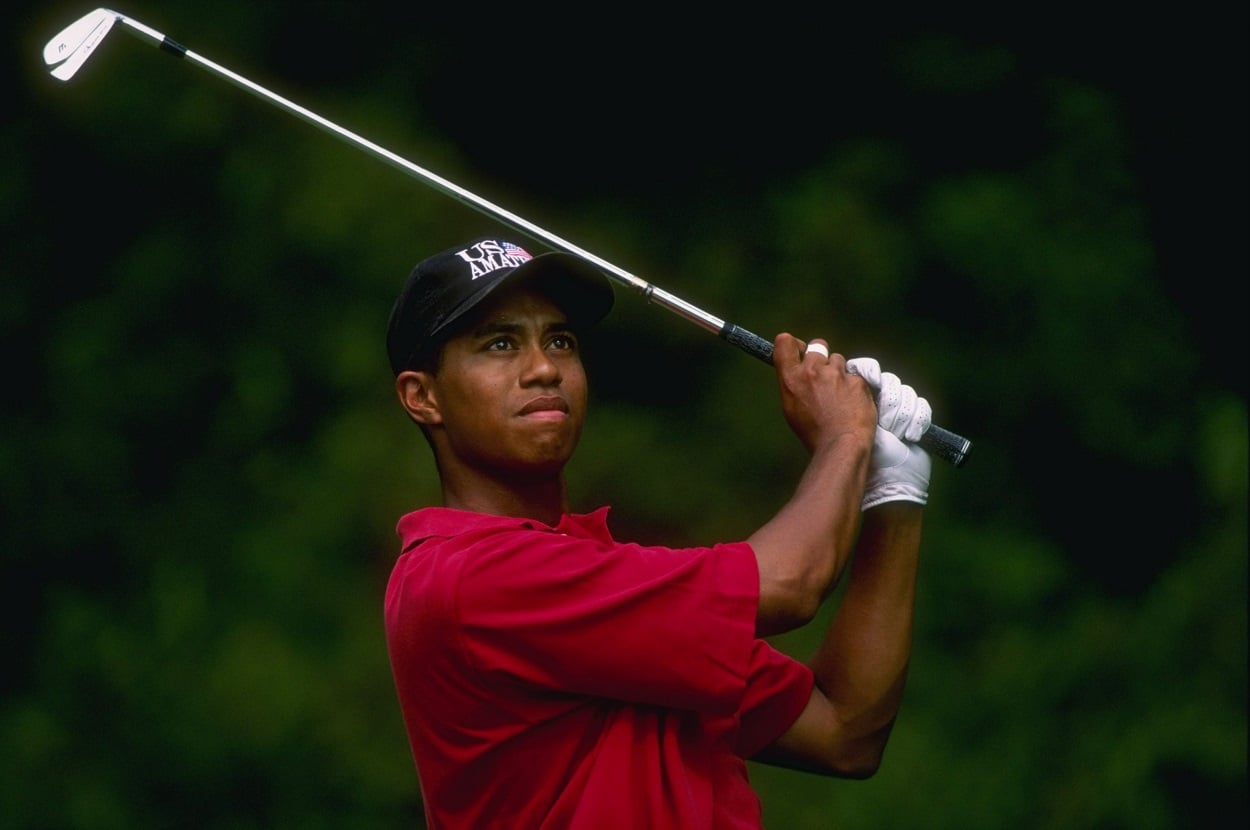 As the '96 U.S. Amateur was Tiger's last tournament before turning pro, an estimated 65,000 people attended Pumpkin Ridge that week to get a glimpse of Woods' shot at history, a tourney record.
With a chance to become the first-ever player to win three U.S. Amateur titles in a row, Tiger made his way through the bracket and was pitted against University of Florida sophomore Steve Scott in the 36-hole final.
Scott was a big underdog against the two-time champ but got off to a hot start and took a commanding 5-up lead on an ice-cold Woods, who spent the break between the two rounds with Butch Harmon. And the pair clearly worked things out.
After the two halved the first two holes of the second 18, Tiger won holes three through five to cut Scott's lead to 2-up. Scott, however, stayed strong and maintained that same 2-up lead until the 16th hole. After asking Tiger to move his ball mark as it was in his line, Scott made a 10-footer for par.
Woods had a six-foot birdie putt on the same line and nearly forgot to replace his mark before taking his putt, which would have resulted in Woods losing the hole and the match.
But in a true gentleman's move, Scott reminded his opponent that he'd moved his mark. Tiger replaced the mark, holed the put to win the hole, and then also won the 17th to get the match back to all square. The two halved the 18 to send the match to extra holes.
Scott made a clutch par putt on the first extra hole, but Tiger finally put him away on the 38th hole of the day to make history. Three days later was the "Hello, world" press conference, and much more history followed.
Like Sportscasting on Facebook. Follow us on Twitter @sportscasting19 and subscribe to our YouTube channel.