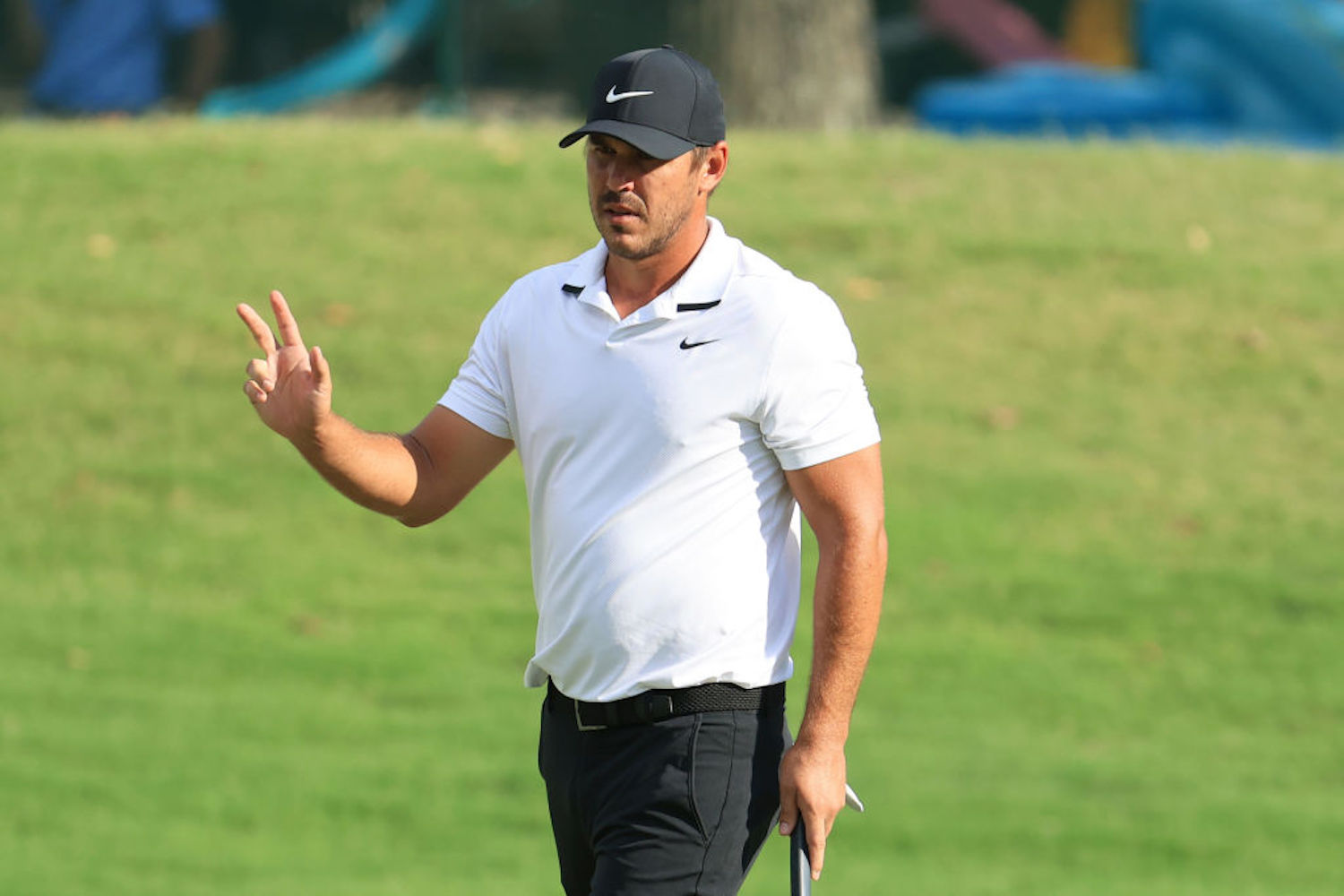 Brooks Koepka Just Sent a Terrifying Message to the Rest of the PGA Tour Ahead of the PGA Championship
Brooks Koepka has had a mediocre 2020 season by his standards, but he's finally turning it on just in time for the PGA Championship.
It's finally major championship season on the PGA Tour, which means it's finally Brooks Koepka season. Forget the knee injury that's been nagging him for months. Forget the four missed cuts this season and two in the last four tournaments.
The PGA Championship is this weekend. You know, the major championship Koepka has won two years in a row. It doesn't matter how poorly he's playing or how injured he looks, Koepka shows up when it matters.
He just proved to the rest of the PGA Tour that he can turn it on whenever he wants, and the rest of the golf world should be terrified heading into Harding Park.
Brooks Koepka has had a rough 2020 season so far
Brooks Koepka has set the bar high for his career after a stellar last few seasons. Since 2017, Koepka has won four major championships. In the same span, he's placed in the top 15 in all but one major.
Whenever Koepka enters a tournament nowadays, he's expected to be on the top page of the leaderboard every time. That's why his 2020 season has been largely a disappointment.
In 11 starts this season, Koepka has more missed cuts (four) than top-40 finishes (three). In his last four starts, Koepka has two missed cuts and a T62 finish. Not exactly what we've come to expect from the No. 6 golfer in the world.
Koepka has been battling a nagging knee injury for over a year now, and it's clearly affected his play on the course. However, all of that injury concern and poor play disappeared last weekend, as Koepka returned to form just in time for the first major of the year.
Koepka returned to his old self at the St. Jude Invitational
Entering the WGC-FedEx St. Jude Invitational, Koepka had just one finish better than 32nd in the 2020 season. He was coming off two missed cuts in three weeks, and it seemed as if his knee injury was flaring up again, causing his poor play.
Koepka put all the doubt to rest quickly. He shot a blistering eight-under 62 in the first round to take the early lead. He went on to shoot 71, 68, and 69 to finish the tournament in a tie for second place. Koepka was one shot off the lead entering the final hole, but he hit his tee shot in the water trying to cut the corner.
Although he didn't win, Koepka proved he can flip a switch when necessary. The St. Jude Invitational was the final tune-up before the PGA Championship, and Koepka looked more than ready to complete the three-peat this weekend.
Koepka returned to form just in time to defend his PGA Championship title
Despite his recent struggles and injury issues over the past year, you can throw all that out the window when Koepka shows up for a major. Koepka has won two straight PGA Championships, and he'll go for the three-peat this weekend at Harding Park.
Many wondered if the Koepka of old was gone for good after a sub-par 2020 season, but those fans were proven foolish last weekend. Koepka has a switch no other golfer has. He flipped it last weekend, and he'll do the same this coming weekend when it matters most.
It would be shocking if Koepka wasn't at the top of the leaderboard by Sunday afternoon. He found his groove just in time, and he's the one to beat at the 2020 PGA Championship.
All stats courtesy of PGA Tour