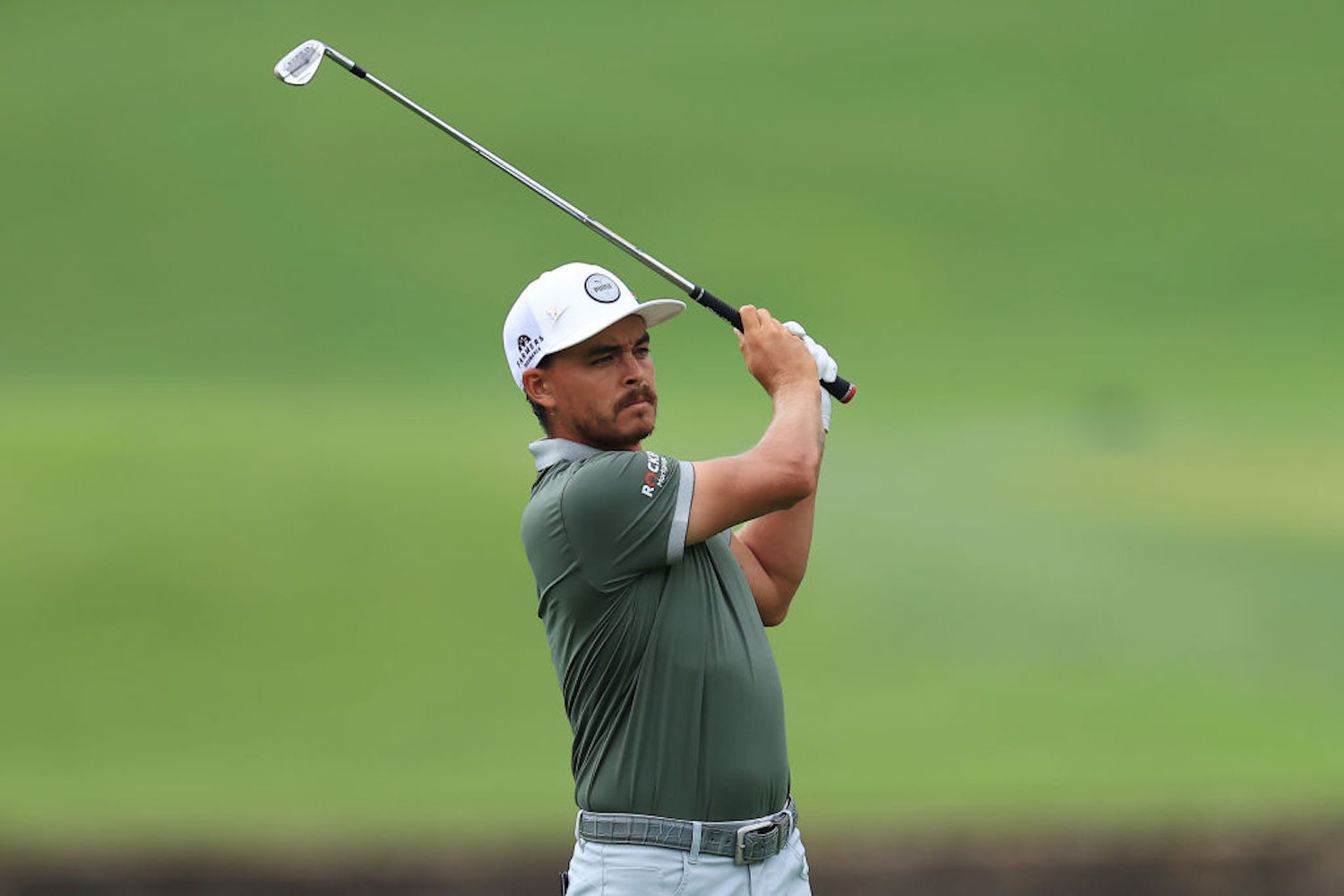 Rickie Fowler Wouldn't Have Become a PGA Tour Player If Not for a Brutal Motocross Injury
Rickie Fowler is one of the most popular PGA Tour players today, but he never would've turned pro if not for a motocross injury as a teen.
Rickie Fowler is known as the fan-favorite fashion icon on the PGA Tour today, but golf wasn't even his first love. As a child, Fowler had a unique passion for motocross racing. He originally wanted to become a professional BMX racer, but a brutal injury in his teenage years forced him to give up the sport he loved.
After the injury, Fowler decided to focus on golf full-time, and boy did it work on in the long run. He didn't know it at the time, but Fowler's motocross injury was really a blessing in disguise.
Rickie Fowler grew up with a love for motocross racing
Before Rickie Fowler was a world-famous golfer, he was revving motorcycle engines and tearing up dirt tracks in motocross. Racing was Fowler's first love growing up in Murrieta, Calif.
Fowler's father was a racing fanatic, so he brought his son to the race tracks whenever he went to watch. That's where Fowler grew his passion for BMX and motocross.
If not for a tragic injury, he might've pursued racing instead of golf.
Fowler broke his foot at 14 and switched to golf full-time
Fowler was becoming a star in the motocross world when he was just a teenager. But everything changed after a tragic injury.
When he was 14 years old, Fowler broke his foot in three places, and it essentially ended his racing career. That's when he started to focus on golf full-time. He played extensively as a child, but he never took it as seriously as motocross.
Once he switched his focus to golf, Fowler realized he had some serious talent. He went on to play at Oklahoma State and turn pro in 2009. At age 31, Fowler now has five PGA Tour wins and several runner-up finishes in majors.
Fowler uses his motocross experience to help him on the course
Fowler didn't know it at the time, but his motocross injury was actually a blessing in disguise. If he never broke his foot, he might've never made it to the PGA Tour.
Now one of the best players in the world, Fowler uses his motocross experience to aid him on the golf course. He told Golf Digest about the parallels between the two sports.
How could I be nervous on a golf course after countless times barreling at top speed over a mammoth dirt hill? Motocross made me a bit fearless on the course. I've taken the more conservative route on the bike now, but I'm still taking risks and having fun on the golf course. I mean, on a dirt bike, when you're sizing up a jump you can't have any second thoughts. You have to fully commit. If you don't, a lot of things can go wrong. And when things go wrong on a bike, it's a lot worse than when they go wrong on the golf course. Once you commit, you just go. Same goes for a golf shot.

Rickie Fowler
Fowler is still a fan of motocross today, and he hops on the bike from time-to-time when he isn't on the course. He just drives a bit slower than he used to.