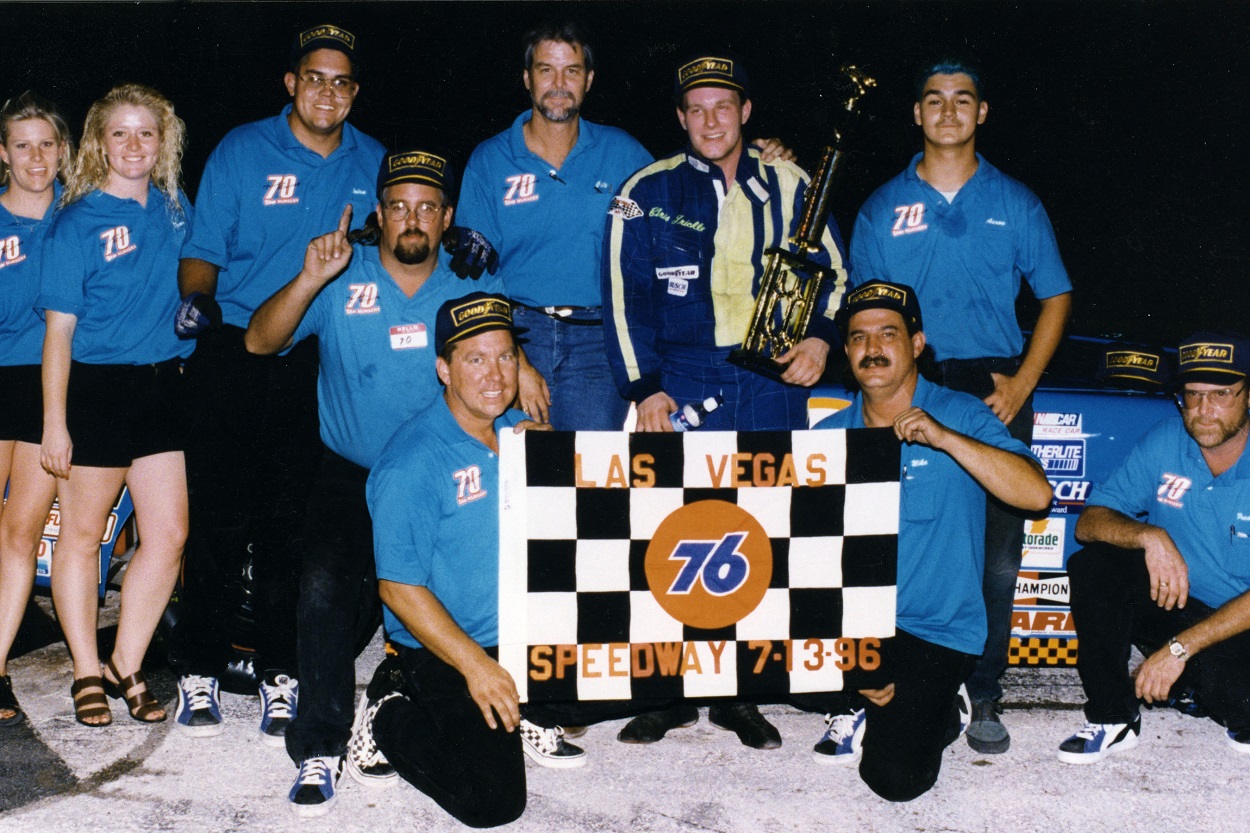 The Brutal Unsolved Murder of Rising NASCAR Star Chris Trickle Actually Served as the Catalyst For Kurt Busch's Career
Rising NASCAR star Chris Trickle was tragically murdered in the late 1990s and the driver who took over his car was then-19-year-old Kurt Busch.
Chris Trickle, the nephew of former NASCAR Cup Series driver Dick Trickle, was a rising star in the motorsports world in the 1990s and seemed destined for greatness. Tragically, however, Trickle was gunned down in a drive-by shooting in 1997, a crime that remains unsolved to this very day, and spent more than 400 days in a coma before passing away the following year. And while Kurt Busch likely would have become a star anyway given his talent, the incident actually served as a catalyst for his career as Busch stepped into Trickle's car following his death and went on to become a superstar.
Chris Trickle was a rising star in NASCAR in the 1990s
As racing was in his blood, Chris Trickle began his own racing career at a very young age, first racing motorcycles before turning to stock cars in 1990 at the age of 18.
In 1992, he was the late models Rookie of the Year at a 3/8 mile track in Las Vegas after winning three times in 18 events, which earned him a third-place finish in the points standings. The following year, Trickle picked up 10 wins in the Southern California Sportsman Series and another eight in 1994.
In 1995, he also began competing in races in the NASCAR Southwest Series (which no longer exists) and picked up his first win on the circuit the following season. Trickle truly started being noticed when he appeared on a TV series, NASCAR Winter Heat, which aired on ESPN2 and TNN, and was scheduled to join the NASCAR Truck Series in 1997 when tragedy struck.
Chris Trickle was the victim of a drive-by shooting and spent more than a year in a coma before passing away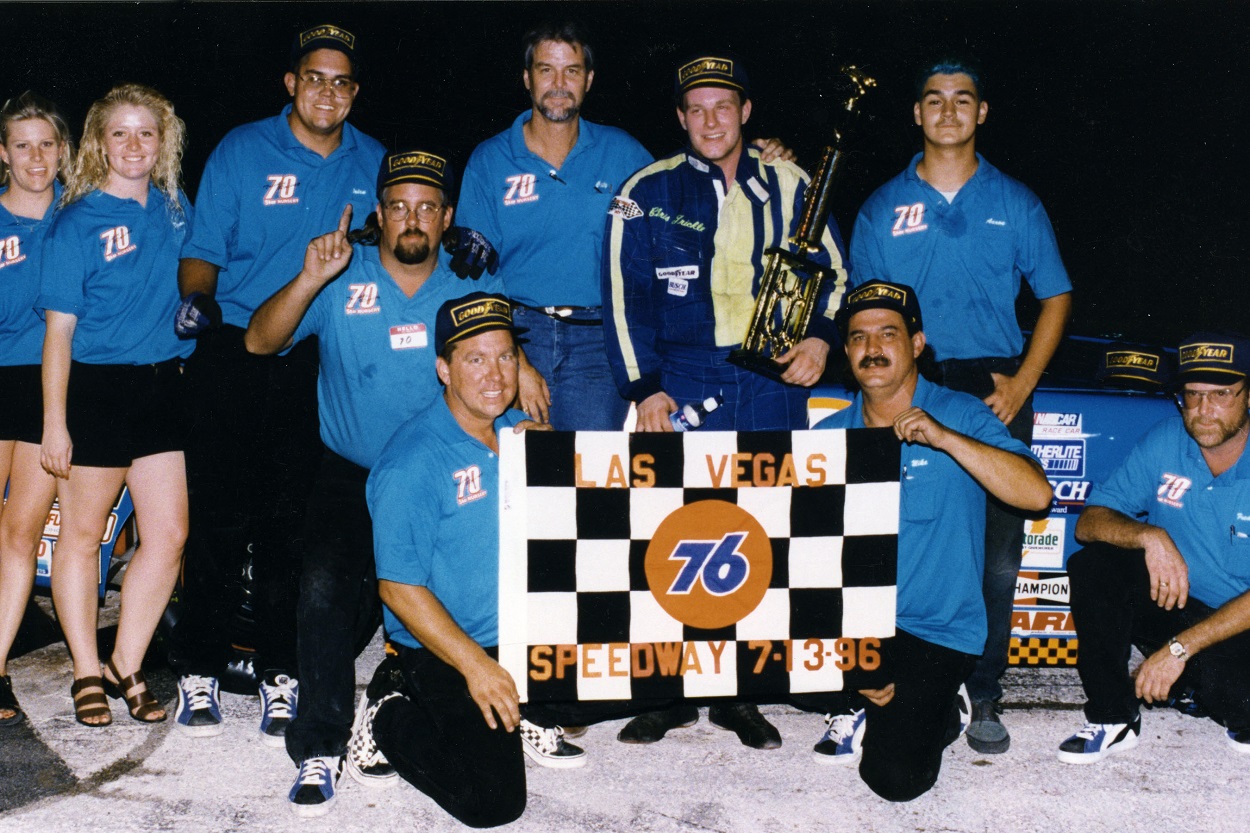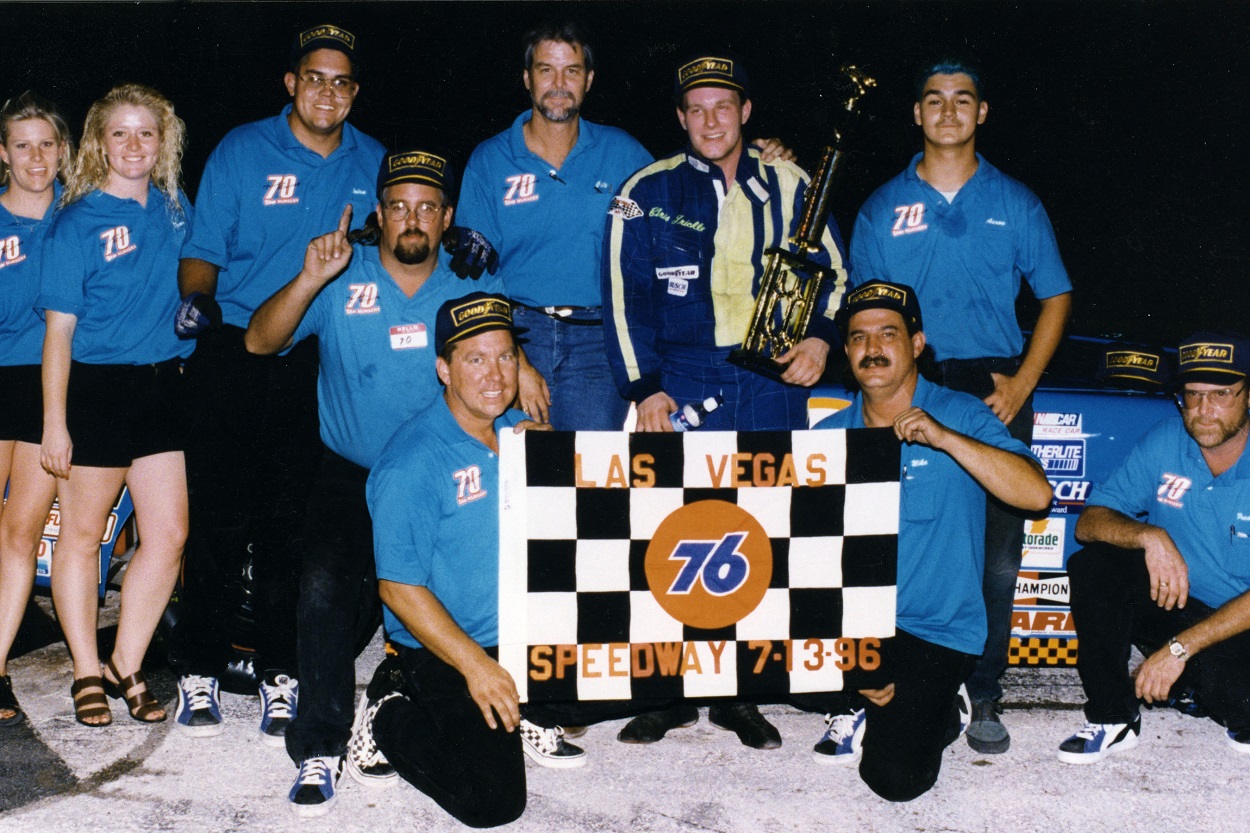 At around 9:00 p.m. on the night of February 9, 1997, Chris Trickle left the apartment he shared with his girlfriend, Jennifer Robinson, on his parents' property in Las Vegas to meet up with a friend, who'd called him when Trickle and Robinson were on their way home from dinner that night as he was looking for a late-night tennis partner.
About 10 minutes after leaving, Trickle was shot in the head while driving near Interstate 15 in what authorities believed to be either a "thrill kill" or the result of some sort of road-rage incident, although those have just been theories as there were no witnesses to the crime outside of the assailant(s), who have never been brought to justice.
Chris Trickle initially survived the shooting but the bullet fragmented and lodged in his brain. He spent the next 409 days in a coma, only occasionally coming out of it, before passing away on March 25, 1998, at the age of 25.
The Trickle family offered up $35,000 for information that would lead to an arrest and the story was twice featured on America's Most Wanted but the case has remained unsolved for more than two decades now.
Kurt Busch took over his car and went on to become one of the biggest stars in NASCAR
Shortly after the death of Chris Trickle, Craig Keough, who owned Star Nursery and sponsored Trickle's Monte Carlo in the NASCAR Southwest Series, was without a driver as the series was set to make a pit stop at Las Vegas Motor Speedway. Keough wanted to honor his late driver by having someone race his No. 70 Chevy in the upcoming short-track race and that someone turned out to be a 19-year-old by the name of Kurt Busch.
Busch, who was actually a college student at the University of Arizona at the time, had only raced seven times at that level but was given the honor of driving Trickle's car that night at "The Bullring" and honored him in the greatest way possible by winning the race.
Chris Trickle's father, Chuck, who was also a racer, said he knew Busch's win "was meant to be" and that this son was "in that car with Kurt" that night and Kyle Busch himself called the win "fate."
Busch continued to drive Trickle's car and was named the 1998 NASCAR Southwest Series Rookie of the Year and followed it up by winning the series championship the following year. In 2000, he joined Roush Racing and was quickly promoted to the NASCAR Cup Series, where he's won 32 times, including the 2017 Daytona 500.
Busch once told Las Vegas Weekly that Chris Trickle also would have gone to find success in the NASCAR Cup Series had his life not been tragically cut short.
"He had the family support, that name, that NASCAR connection. I felt he was going to make it to the elite level of racing because of his surroundings, his ability, everything was in place. Chris was a person who young racers could look up to."

Kurt Busch on Chris Trickle
Race stats courtesy of Racing Reference