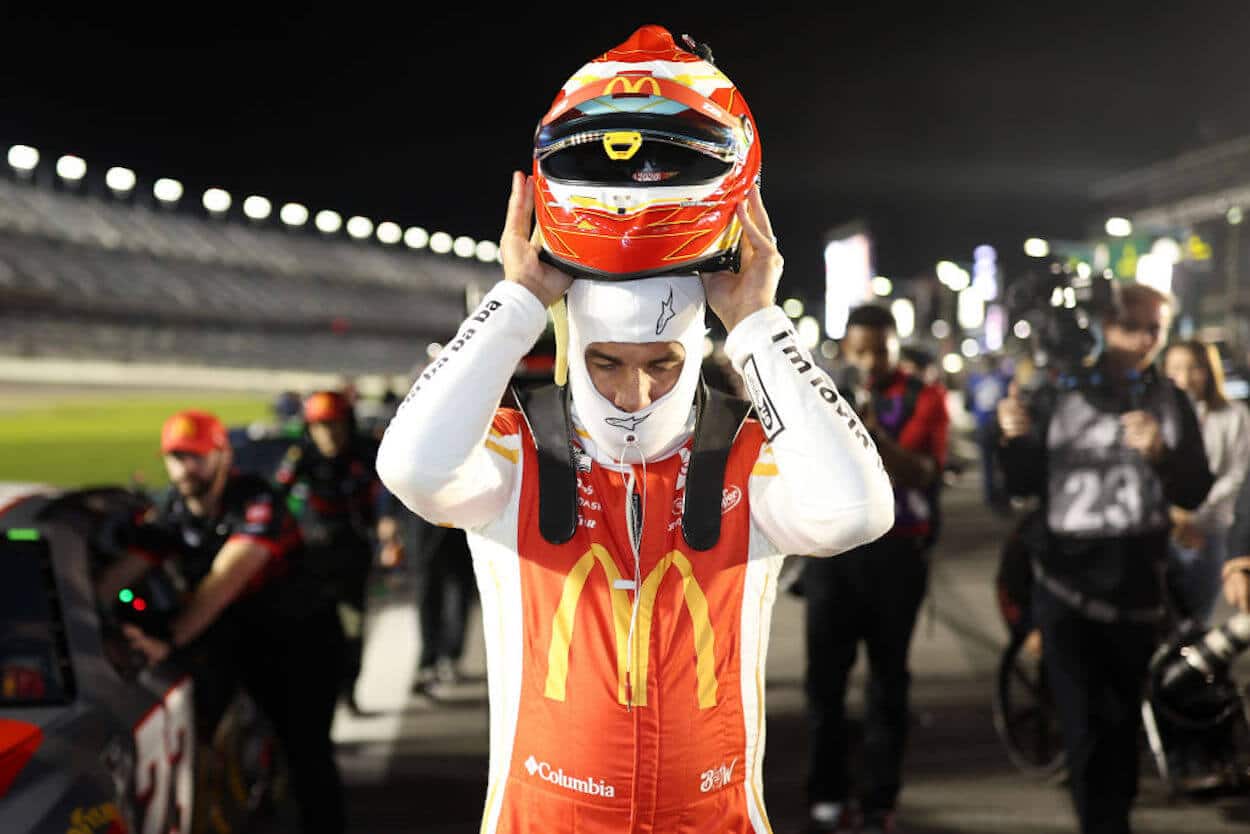 Bubba Wallace Might Not Win the 2023 Title, But It'd Be Foolish to Count Him Out
While Bubba Wallace may seem like a longshot to win the 2023 NASCAR Cup Series crown, you can never say never.
Bubba Wallace is by no means the most popular driver in the NASCAR Cup Series, but make no mistake about it: His career trajectory is trending sharply upward.
So much so that it's not outside the realm of possibility for Wallace to win the 2023 Cup Series championship. Yes, you read that correctly: Bubba Wallace could be crowned your 2023 champion of NASCAR's premier division.
And anyone who disregards this possibly is either in denial or simply not paying attention.
Bubba Wallace made a quantum leap last season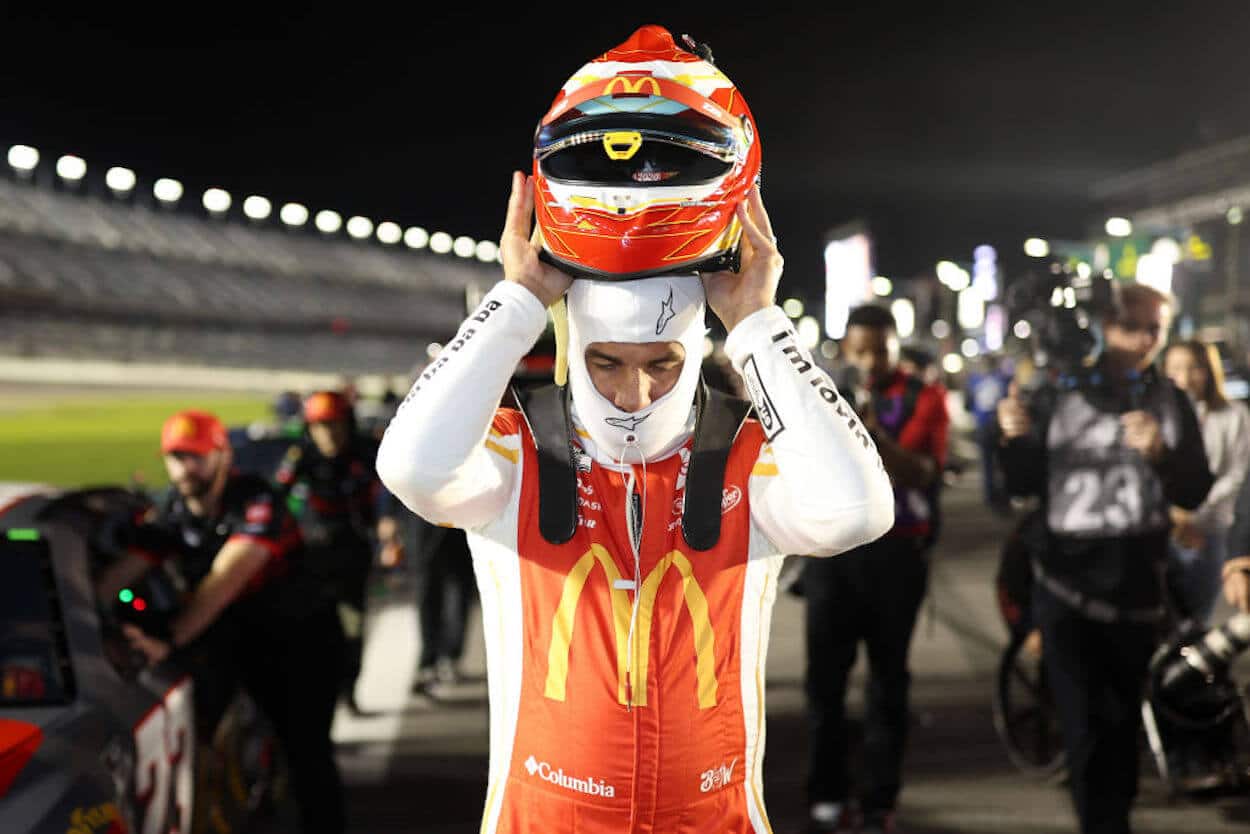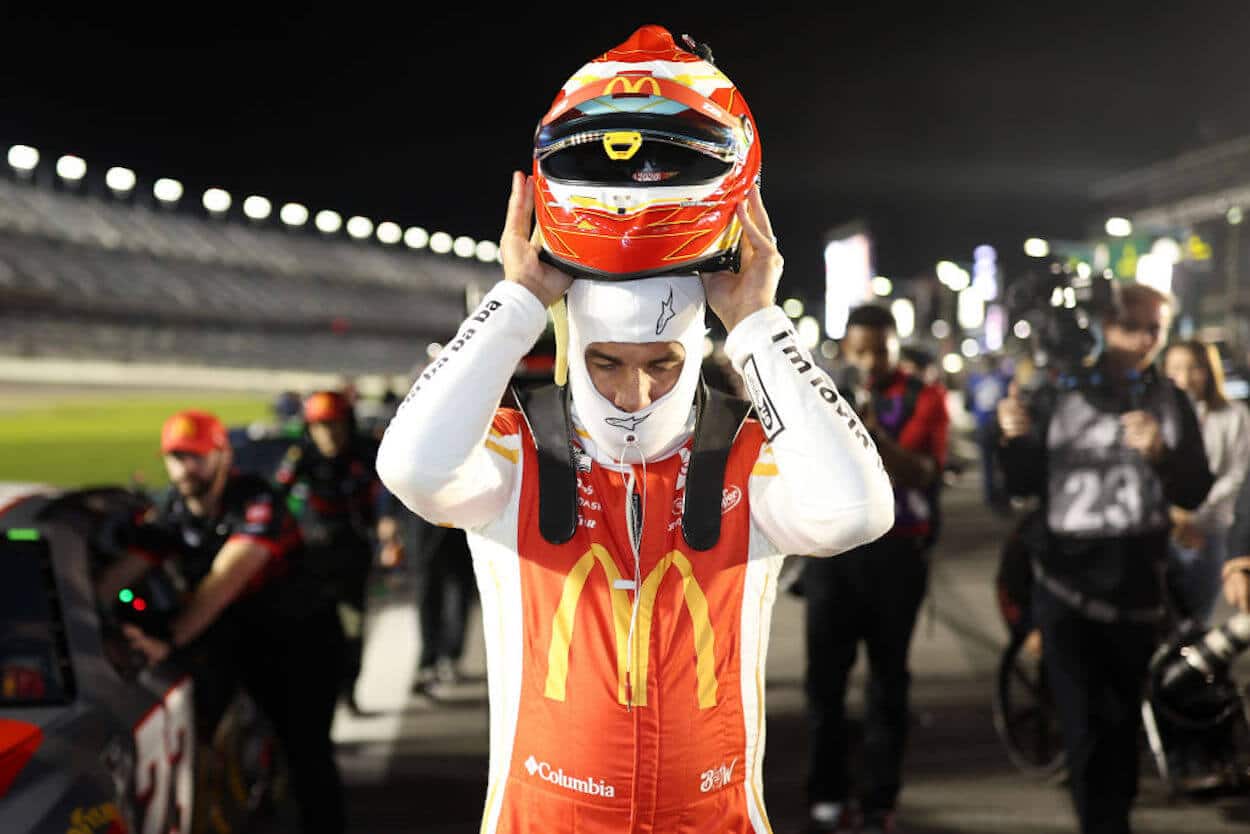 In his fifth season as a full-time NASCAR Cup Series driver and second season as a driver for the 23XI organization co-owned by Denny Hamlin and NBA legend Michael Jordan, Bubba Wallace made significant performance gains year-over-year and from his previous four seasons.
How significant? From 2018-2021, Wallace recorded a total of six top-five finishes. By comparison, he posted five top-fives in 2022 alone.
Wallace also had 10 top-10s last year — at least double the number of his top-10s from any other season at the Cup Series level. Perhaps even more telling of his improvements, Wallace led 150 laps — far more than he led in his previous four Cup seasons combined. 
The year started with Wallace finishing runner-up to Austin Cindric at the Daytona 500 and earning his second runner-up result in The Great American Race in five years (his other came in 2018 with Richard Petty Motorsports and evoked a lot of emotion, as you'll see in the video clip just below).

The highlight of Wallace's 2022 season was a win in the fall race at Kansas Speedway, where he didn't just win but pretty well stomped the field into submission by leading 58 laps at the 1.5-mile track. The only downside? The victory came after the regular season, meaning it wasn't able to earn him an all-but-automatic berth in the playoffs.
A similar scenario unfolded in 2021 when Wallace captured the fall race at Talladega for his first career Cup Series victory — after the playoffs had started. So, this season, Wallace doesn't just want to win; he wants to win when it really counts and will culminate in his first playoff appearance in six full seasons.
"I think that we have to win at the right time," Wallace, the Cup Series' only full-time African American driver, said during Daytona 500 Media Day on Wednesday. "We have to win before the playoffs. One win, five wins — whatever it is between that, you just have to do it at the right time, and then you set yourself up for the postseason. As long as you can carry that momentum into the postseason, we should be OK. Let's get one win, and then we can talk about multiple."
Bubba Wallace has started 2023 with a bang, both literally and figuratively
Building on what he accomplished in 2022, Bubba Wallace appears bent on taking his game to yet another level this season — his third season at 23XI Racing after spending his first three years in Cup at Richard Petty Motorsports. 
Wallace was impressive out of the gate two weekends ago in the Clash at The Coliseum, a non-points race held on a makeshift quarter-mile track in Los Angeles. He led 40 of 150 laps in his No. 23 Toyota and was in the thick of the battle for the win before a late-race bump from Austin Dillon sent him spinning and ruined his night.
Wallace then backed up that performance with a solid seventh-place finish in his Daytona 500 qualifying race on Thursday night, leaving him 15th on the starting grid for the 65th running of NASCAR's biggest one-day event. If Wallace and his team, led by veteran crew chief Robert "Bootie" Barker, can repeat last year's Daytona 500 effort when Wallace finished a close second to rookie Austin Cindric, the ball could bounce their way this time.
Wallace has watched the end of the 2022 race often enough to make a determination on where he messed up, although he didn't identify the area of his perceived shortcoming when speaking with reporters during Daytona 500 Media Day on Wednesday.
"I relived it for probably six months after climbing out of the car," Wallace said. "I have seen like the last 10 laps and what we could have done different. … We were there. It just wasn't in the cards for that night. We just have to do better."
And to hear Wallace tell it, doing better goes for the whole season, not just the Daytona 500.
"This is the most excited I've been to start a season off," Wallace said at Daytona 500 Media Day. "The confidence is high. I'm excited. You cross your fingers and toes to hopefully be able to make it out in one piece this race, and then when we get to the West Coast, and it is like, 'It's on now.' 
"It's, 'Let's get through Daytona and make a statement.' I feel like our team is well-ready and well-capable of doing that. Bootie and I have had a few seasons up to this point, and we're ready."