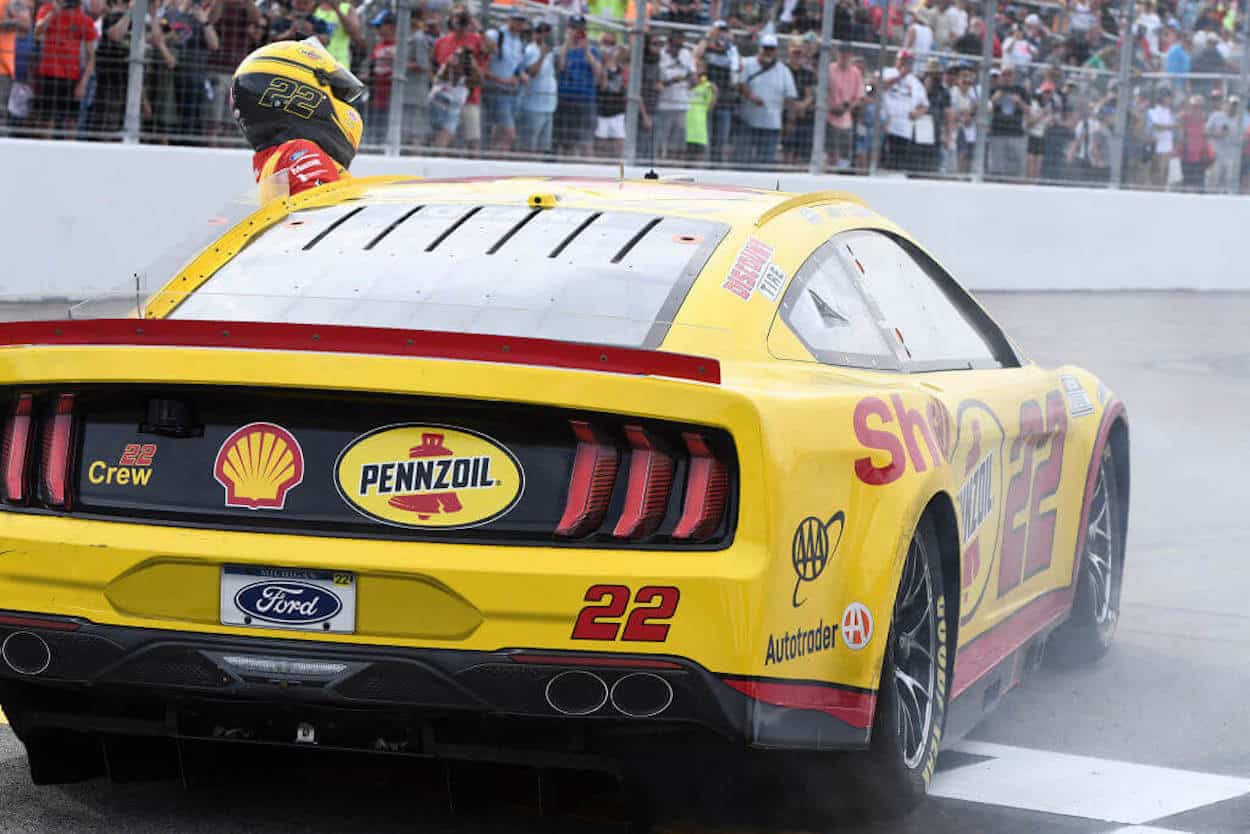 The 5 Most Pressing Questions Heading into the 2023 NASCAR Season
With a new NASCAR season on the horizon, there's plenty of unknowns ahead of us. Let's break some of those questions down.
With the Daytona 500 and the official start of the 2023 NASCAR Cup Series campaign drawing ever closer, you might be wondering what you should be on the lookout for once the engines fire and the season is underway.
If so, you've come to the right place.
Up next, we'll consider the five most pressing questions facing the sport as NASCAR prepares for its landmark 75th anniversary season.
1. Have the safety issues on the Next Gen car been remedied?
After a 2022 season largely tainted by a steady chorus of complaints from drivers about the safety features of the Next Generation Cup Series car, NASCAR went back to the drawing board over the winter and introduced some structural modifications to the vehicle that are designed to soften the impact absorbed by the driver when the car's bumper makes heavy contact with another car or the wall.
The overriding objective here is to avoid the kind of hits that lead to concussions after two drivers — Kurt Busch and Alex Bowman — both spent multiple weeks last season sidelined with concussion-like symptoms on the heels of crashes where their respective vehicles backed into the wall. The effects of Busch's concussion were so persistent that they even forced the veteran driver to retire from full-time racing ahead of schedule. Bowman, meanwhile, returned for the final race of the season following a five-week hiatus that took him out of contention for the championship.
So will the safety enhancements to the Next Gen car pay off in 2023, or is NASCAR primed for another season of hard hits, occasional injuries, and drivers complaining that the sanctioning body hasn't done enough to protect them behind the wheel? The answer, of course, will only come in time, but early feedback hasn't been encouraging.
"Man, the bumper tag still hurts," Denny Hamlin, speaking on his new weekly podcast, Actions Detrimental, said last week. "I don't feel anything softer. I know that's something NASCAR might be still testing is softer bumpers itself. Man, we need it really bad. Once you start bumper tagging in the corners, your HANS [device] locks out, and you can feel it jarring your head. It's still pretty abrupt."
2. Will the parity that persisted in 2022 be just as prevalent in the Cup Series in 2023?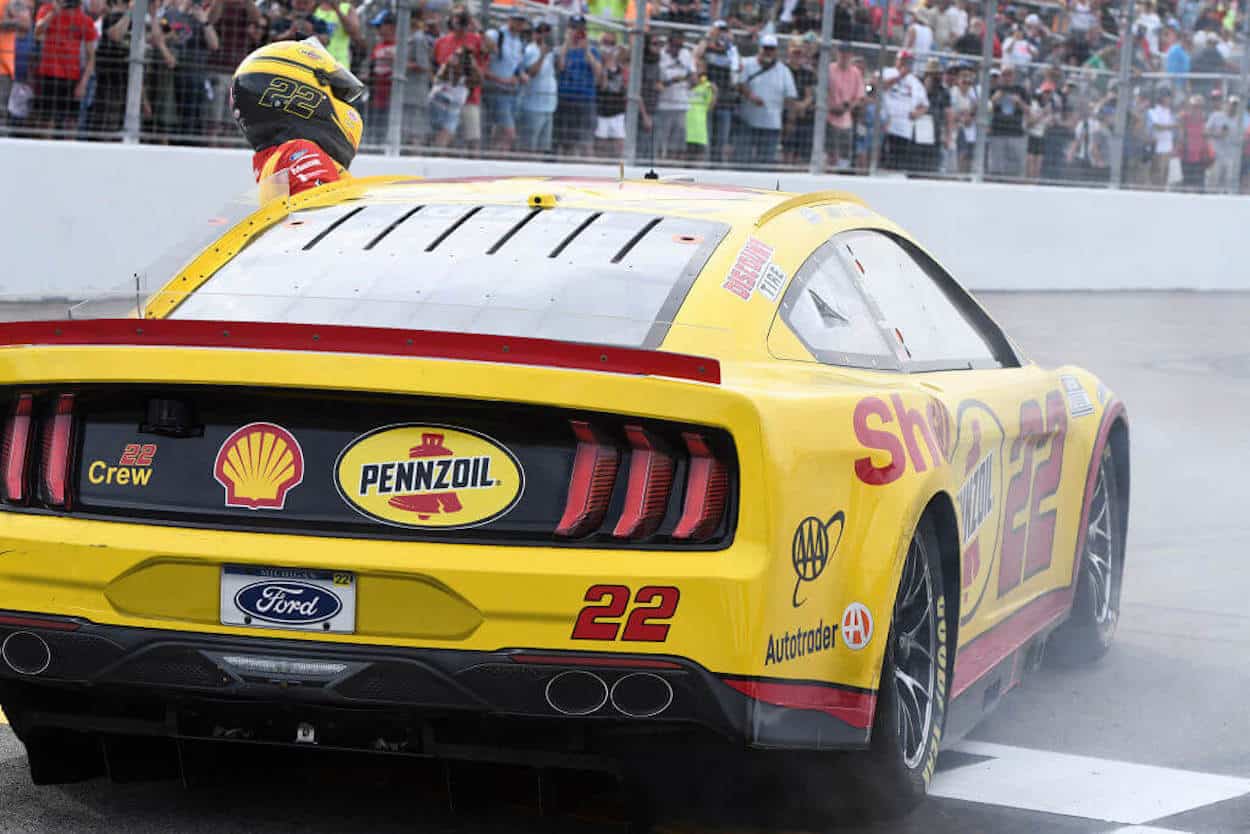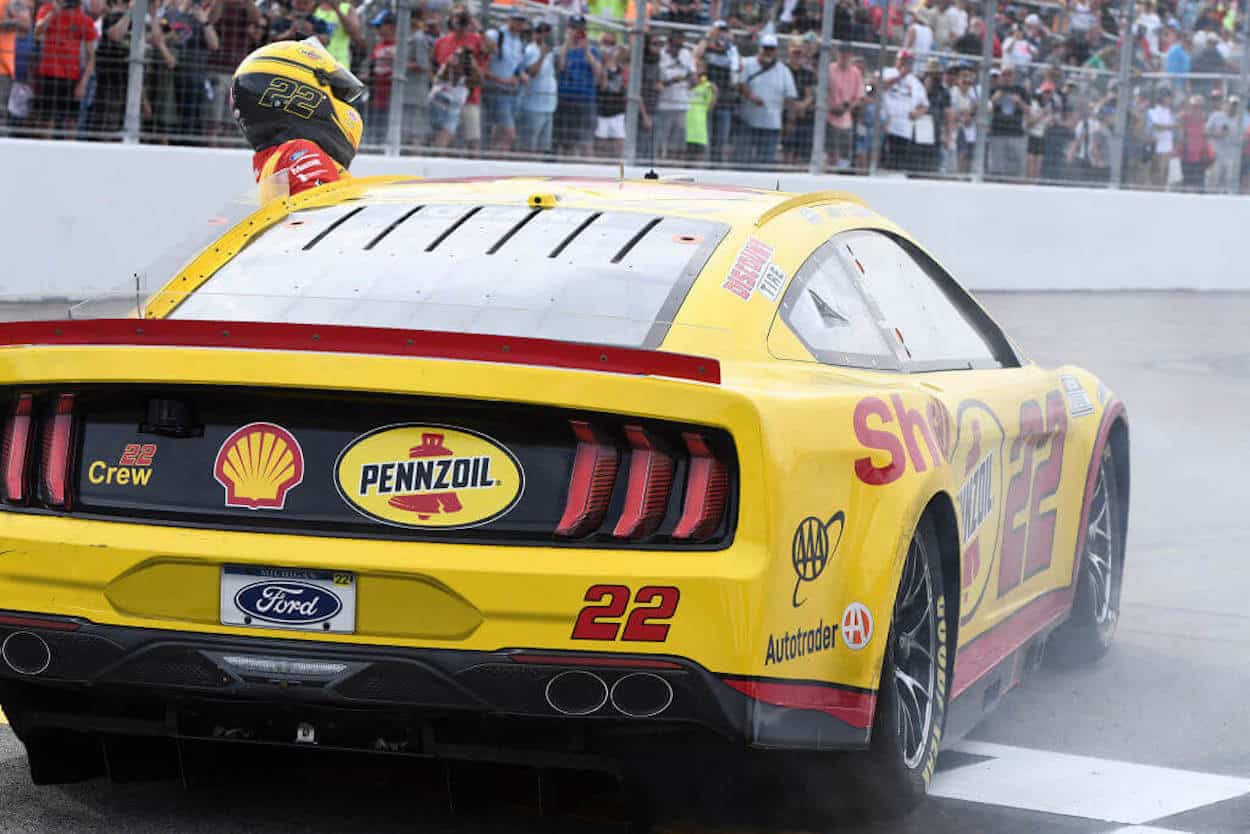 While the injuries resulting from the safety-compromised Next Gen car certainly put a damper on the 2022 Cup Series season, it was still one of the most exciting years in NASCAR history due in large part to the surprising parity that continued throughout the 36-race tour.
No driver went to Victory Lane more than five times, and only one driver, Chase Elliott, prevailed in that many races. Meanwhile, a record-tying 19 different drivers scored a win, and five of those drivers were first-time winners. This parity was mostly attributed to all the teams basically working from a blank slate because of the novelty associated with the Next Gen vehicle. But now that teams have had a full season under their belts with this car, it stands to reason that the Cup Series' traditional frontrunners — Hendrick Motorsports, Team Penske, and Joe Gibbs Racing — might start to put some distance between themselves and the smaller teams that don't have as many resources to lean on.
Team Penske driver and 2022 Cup Series champion Joey Logano expects the opposite to occur, however.
"You go through an offseason, and you have people leaving from one team to another," Logano said earlier this week on SiriusXM NASCAR Radio. "You can bet your butt when those people leave teams that they're taking notes with them. As much as they say they don't, they're taking stuff with them, and now when one person switches to another team — and it doesn't have to be a crew chief; it can be a driver, it can be an engineer, it can be a mechanic that knows something — now that other team knows that, and guess what? Those two teams run the same because now they have similar setups, most likely, and they already have the same cars, and the engines are all so close to each other that there's not a whole bunch (of difference) there. So, everyone's going to run the same speed, right?"
If Logano is correct, look for teams like Richard Childress Racing, Trackhouse Racing, Stewart-Haas Racing, and perhaps even 23XI Racing or Kaulig Racing to challenge the typical powerhouse organizations in 2023.
"It's going to come down to these little minute things that's going to make the difference of winning or not," Logano said on SiriusXM. "So, it becomes a type of year like we had last year where we may have a lot of different winners because the field is so tight, and it's a matter of just positioning yourself in the right spot at the end of the race to win these things."
3. Will Jimmie Johnson be competitive?
One of the most fascinating storylines of the 2023 NASCAR Cup Series season will undoubtedly be the return of seven-time Cup Series champion Jimmie Johnson after a two-year hiatus from the sport.

A co-owner and part-time driver for the newly rebranded Legacy Motor Club organization formerly known as Petty GMS, Johnson will make in the neighborhood of 10 starts in a No. 84 Chevrolet as he attempts to finally secure a long-awaited 84th Cup Series victory that would move him into a tie with Bobby Allison and Darrell Waltrip for fourth on the all-time Cup Series wins list.
But Johnson hasn't gone to a Cup Series Victory Lane since June 4, 2017, and ended his career as a full-time driver for Hendrick Motorsports in a drought that stretched over three-and-a-half seasons. Johnson, now 47 years old, has also never driven — at least in any formal capacity — the Next Generation Cup Series car that debuted last season.
So to expect him to contend for multiple wins, or even one win, in his part-time role might be a stretch. Then again, this is Jimmie Johnson — the seven-time champion driver and 83-time Cup Series race winner who has already solidified his place in history as one of the greatest to ever strap into a Cup Series stock car.
How Johnson ultimately fares in his comeback season with a new team will be fascinating to watch, regardless of what happens.
4. Will the All-Star Race at North Wilkesboro live up to the hype?
If there's one date that every Cup Series driver, fan, and team owner has circled on their 2023 calendar, it's May 21 — the date of the NASCAR All-Star Race at North Wilkesboro Speedway in North Carolina. 
A staple of the Cup Series schedule from 1949-1996, the .625-mile race track has been silent for the better part of the past three decades, but that changes in a big way when the stars of NASCAR's premier series return to the fabled facility — currently undergoing an extensive renovation — to compete for a $1 million winner's purse.
Because of North Wilkesboro's rich tradition and unique place in NASCAR lore, the All-Star Race will be one of the most anticipated Cup Series events in many years, maybe ever. That the race will be run at night under newly installed lights only adds to the allure.
But will North Wilkesboro live up to the hype or end up being a big bust or something in between? No matter the ultimate verdict on NASCAR's return to this hallowed hardtop, almost everyone in the sport would agree that May 21 can't get here quickly enough.
5. Will the racing improve on the short tracks and road courses?
For many years leading up to 2022 and the rollout of the Next Generation Cup Series car, both short tracks and road courses were widely considered highlights of the Cup tour.
That's because these venues offered — with great consistency —  some of the most intense, hard-nosed racing on the schedule. 
That all changed last season, however, when the events on short tracks and road courses seemed to suddenly morph into follow-the-leader-style affairs with minimal passing and mixing it up near the front of the field.
There were exceptions to the rule, of course, like the outing at Circuit of The Americas road course in Austin, Texas, where a late-race, three-way battle for the lead between Ross Chastain, AJ Allmendinger, and Alex Bowman provided some real fireworks. 
The fall race at Martinsville ended in similarly thrilling fashion when Chastain kept his foot mounted to the gas pedal in turns 3 and 4 on the final lap, never lifting off the throttle and gaining five positions — enough to earn a place among the Championship 4. 
But these two finishes were the exception, not the rule, at short tracks and road courses where the overwhelming majority of the racing with the Next Gen car was about as satisfying as watching paint dry on a summer's day.
Whether the 2023 season will usher in a return of the close-quarters, aggressive style of racing that fans were once accustomed to on short tracks and road courses is a major question that should make almost everyone want to tune in just to find out.