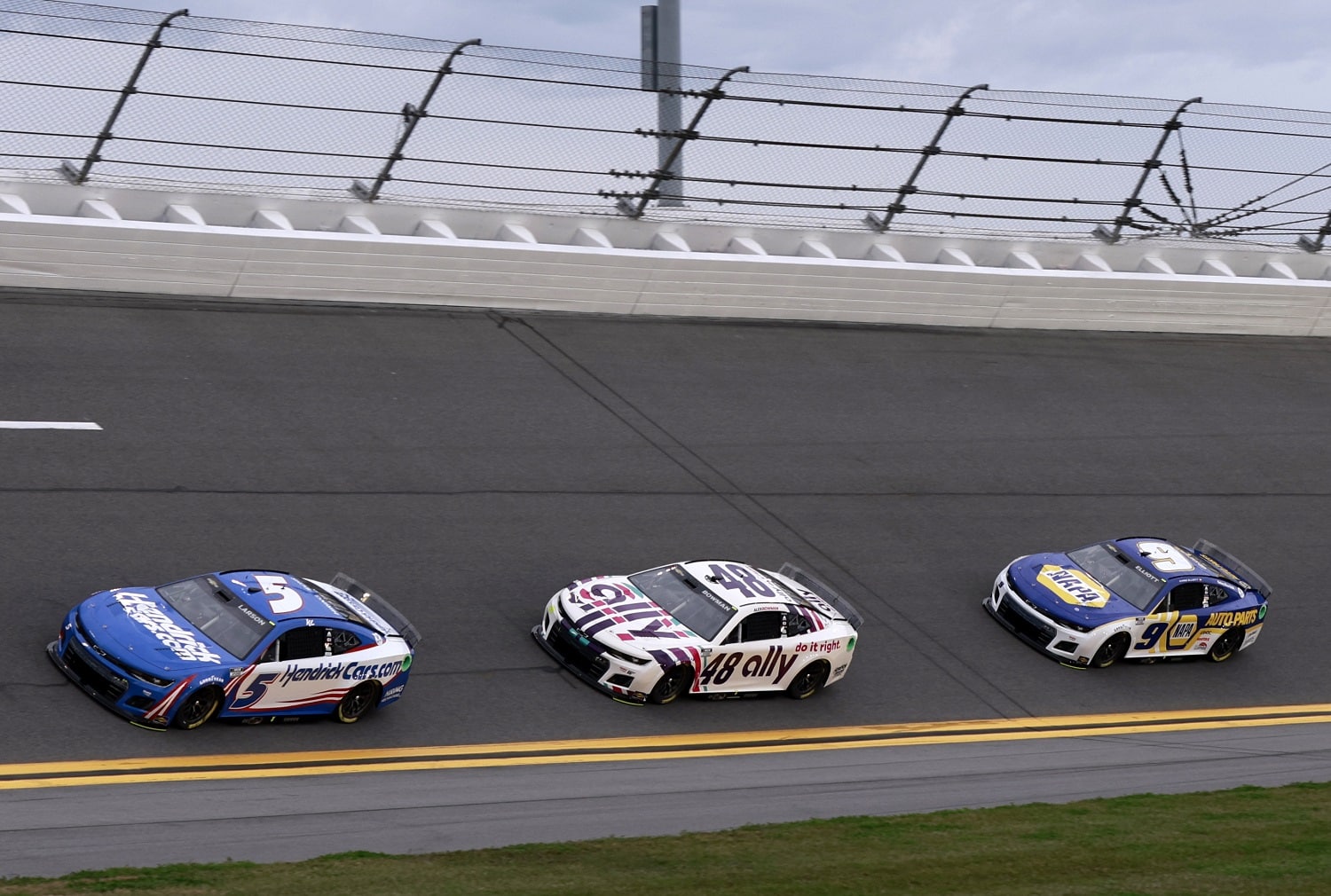 2022 Cup Series in Review: Hendrick Motorsports
Hendrick Motorsports dropped from 17 wins to 11 and did not bring home the driver championship for the first time since 2019.
The Hendrick Motorsports team in the NASCAR Cup Series is a little like the guy who sat in the front row of your organic chemistry class in college and blew the curve for everyone despite only scoring an 87 on the final exam: He was good enough to make everyone else look not-so-good but didn't really dazzle.
Chase Elliott, Kyle Larson, William Byron, and Alex Bowman all won their way into the playoffs. Only Elliott made it to the Championship 4, where he ended up a non-factor. That somehow made his teammates' six victories – a feat that just about any other organization would consider magnificent – feel like dabbling in mediocrity.
But how can an organization spend the offseason moping about an 11-win year?
A bit of a comedown for Hendrick Motorsports' top two drivers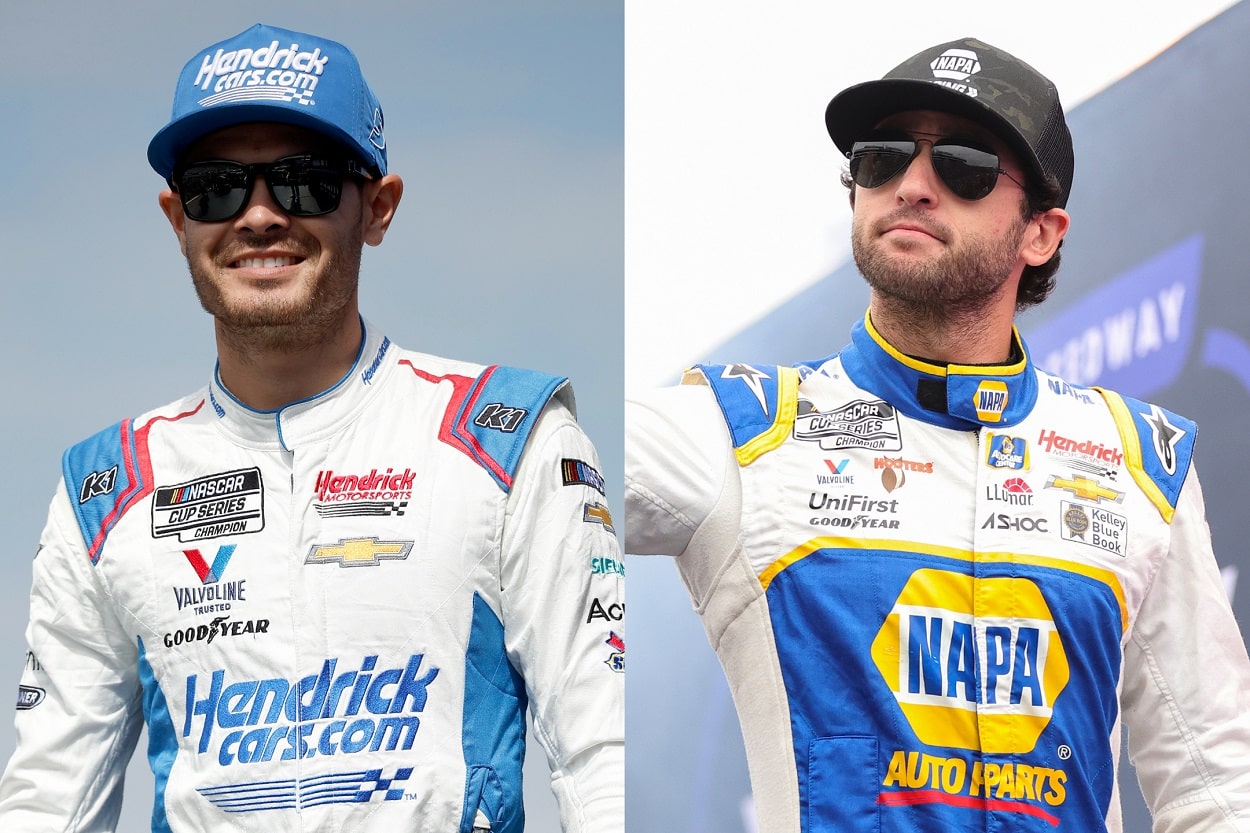 Most observers recognized that the arrival of the Next Gen car would be the great equalizer. A season of 19 winners overall was a bit extreme, but it made sense that Kyle Larson wasn't going to match his own 10-win performance. In fact, Larson finished with a respectable three wins and narrowly missed returning to the Championship 4 to defend his title.
Chase Elliott's situation was different. The 2020 NASCAR Cup Series champion climbed from two victories to five for Hendrick Motorsports, but his playoff portfolio was underwhelming other than the win at Talladega and second place at Bristol. Four race wins and the regular-season points crown afforded him a cushion in the playoffs, but he struggled every step of the way. His openers in the three transfer rounds were 36th at Darlington, 32nd at Texas Motor Speedway, and 21st at Las Vegas.
Larson was too much of a gambler at times, though his domination while hugging the wall at Homestead-Miami was a reminder of just how good he is. Elliott's deal is harder to figure out because the run of five straight finishes in the top two from Nashville to Pocono made his playoff mediocrity unfathomable.
William Byron continues to emerge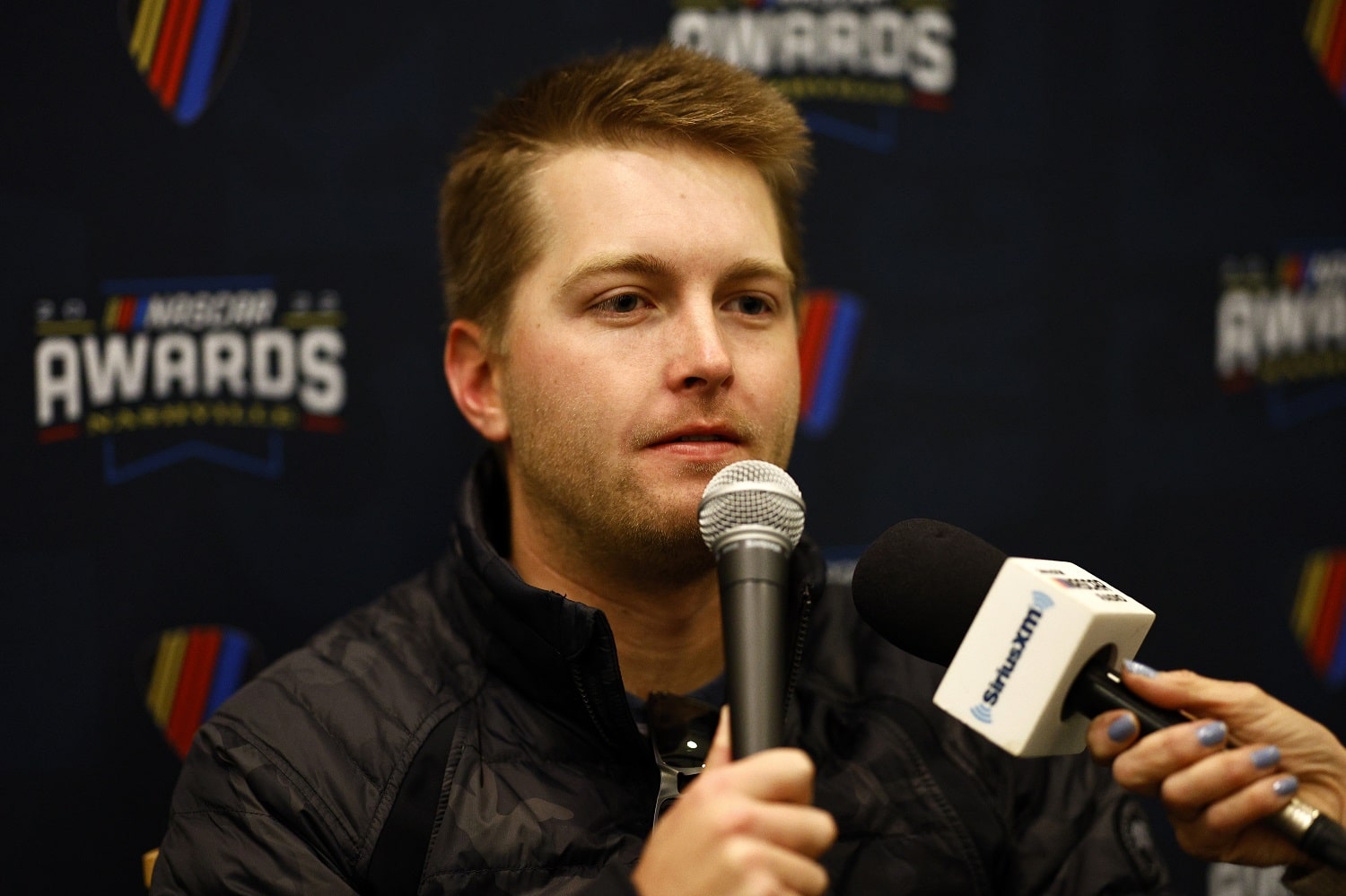 Fifth-year Cup Series driver William Byron scored his first multiple-win season by visiting Victory Lane at Atlanta and Martinsville before evolving into the antithesis of Chase Elliott. Over the final 18 regular-season races, Byron finished in the top 10 just once, explaining his dropoff from 12 top-five finishes to five.
But when the playoffs rolled around, Byron opened with four finishes in the top eight. He went to Martinsville, the final transfer race, fourth in the standings and just missed making the Championship 4 field. The knock on him is that he isn't a finisher, but Byron's accomplishments were miles ahead of what most other Cup drivers were doing (usually in the Xfinity Series) at the age of 24.
The fourth Hendrick Motorsports driver is the one who'll be the most scrutinized in 2023. Alex Bowman slipped from four wins in 2021 to one last season and missed five playoff races following a concussion.
Bowman, 29, will be working with a new crew chief in the final year of his contract at a time when the three other HMS drivers have long-term deals. It was a good sign to see him get back into the No. 48 Chevy at Phoenix, which spared him a lot of offseason questions about his condition.
I still think he gets a contract extension before getting too far into the upcoming season. But the longer he goes without a new deal, the greater the pressure to perform and the greater the distractions.
Overall grade for Hendrick Motorsports: B+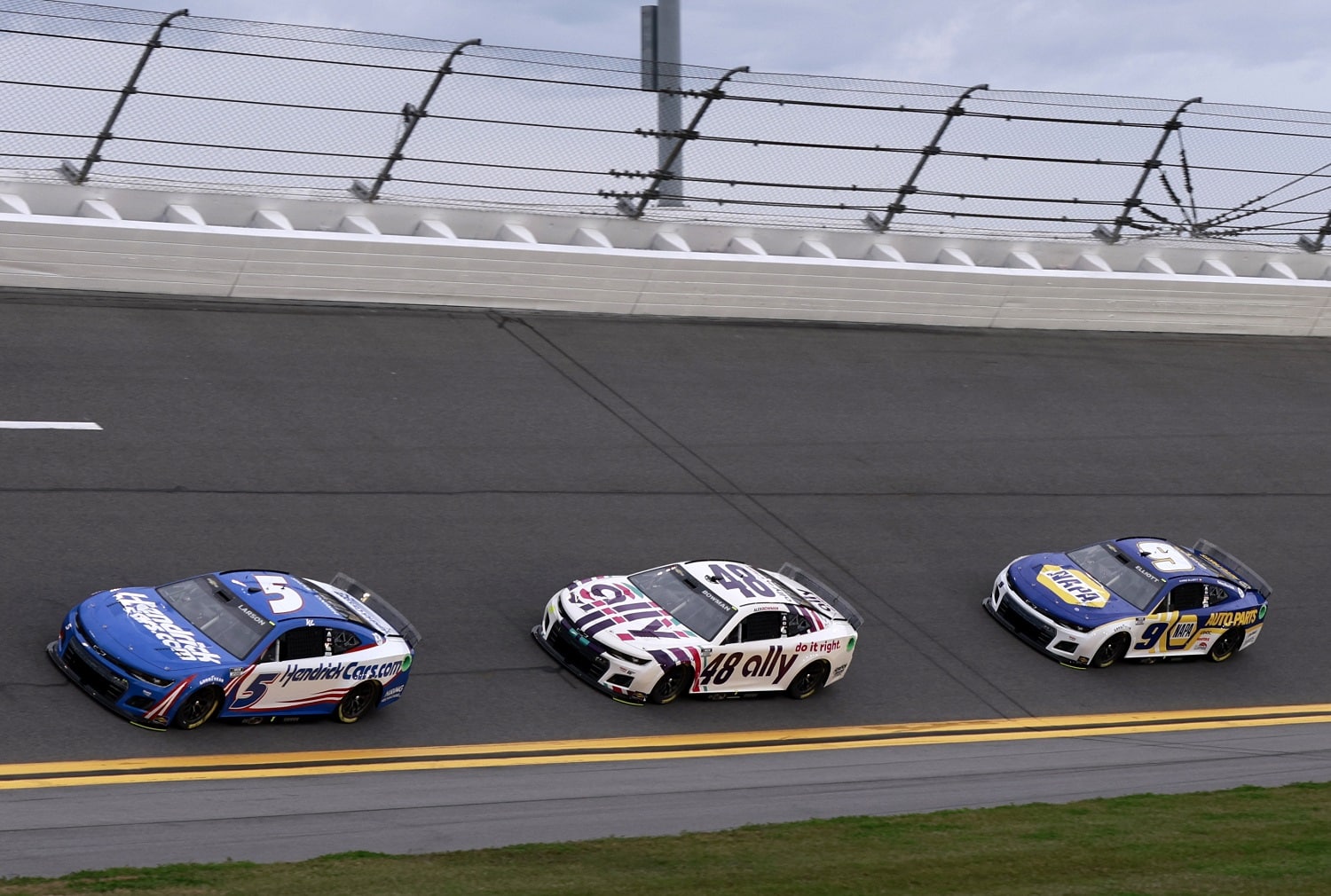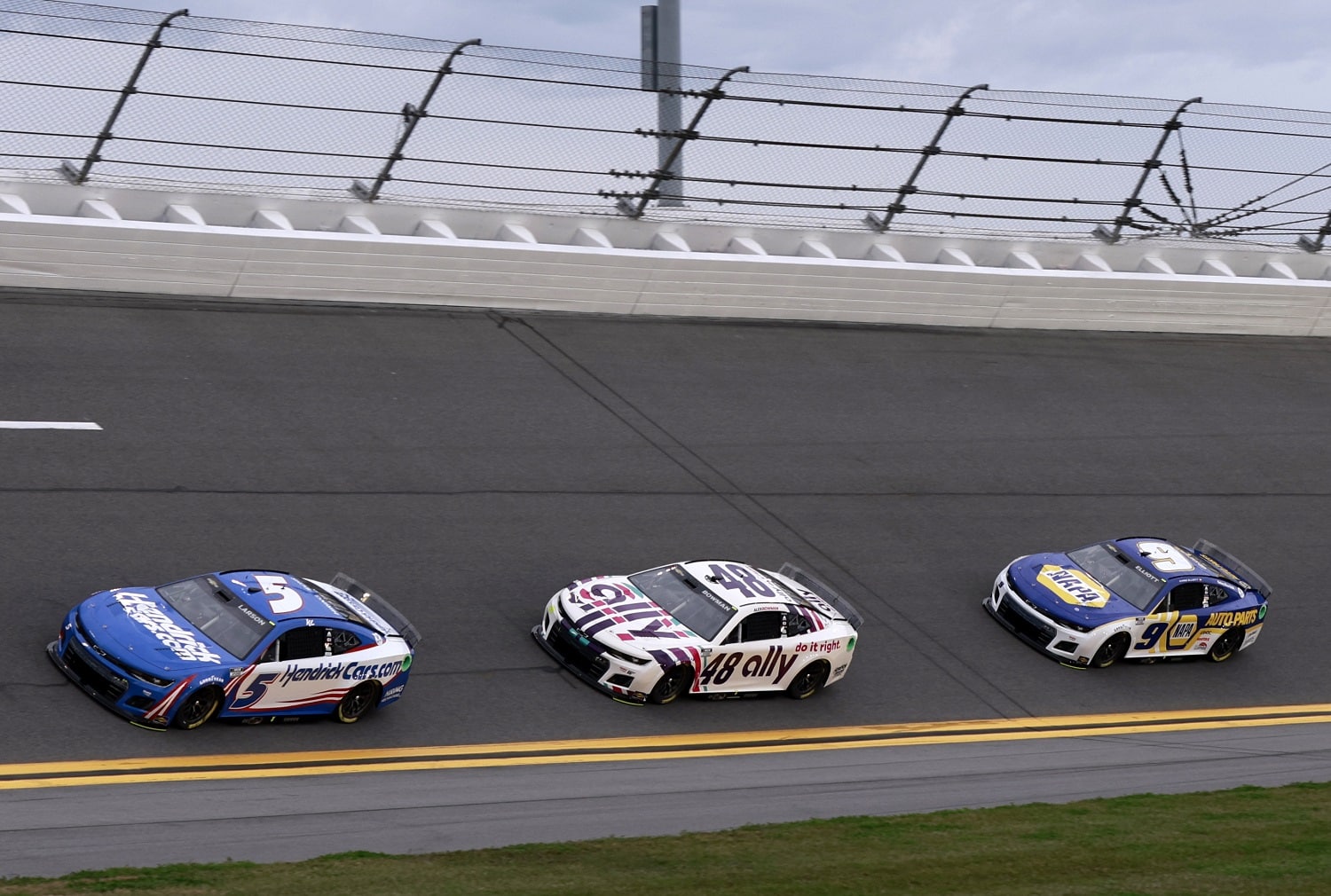 I've been trying to grade the 2022 Cup Series teams based upon performance while also factoring in the resources at hand and various intangibles. Sizing up Hendrick Motorsports, the winningest organization in the history of NASCAR's top series and owned by a billionaire, is more challenging than most in that respect.
Eleven victories is great work, except when compared to the 17 of a season earlier. On the other hand, how often can anyone expect one driver to win 10 points races? And how often do we ask teams to adjust to a new car model?
HMS landed a driver in the Championship 4, could have had two with a little luck, and wasn't far from three. The grade would have been an "A" for anyone else but comes in a notch lower for HMS.
By the numbers
Chase Elliott
(2021/22)
Kyle Larson
(2021/22)
Wins
2 / 5
10 / 3
Top 5s
15 / 12
20 / 13
Top 10s
21 / 20
26 / 19
Top 20s
29 / 27
32 / 27
Average start
8/1 / 10.7
6.1 / 7.9
Average finish
11.4 / 12.5
9.1 / 14.1
Laps led
952 / 857
2,581 / 635
William Byron
(2021/22)
Alex Bowman
(2021/22)
Wins
1 / 2
4 / 1
Top 5s
12 / 5
8 / 4
Top 10s
20 / 11
16 / 12
Top 20s
27 / 27
26 / 21
Average start
8.7 / 12.5
13.7 / 14.0
Average finish
13.6 / 15.6
15.1 / 16.7
Laps led
425 / 746
161 / 137
Got a question or observation about racing? Sportscasting's John Moriello does a mailbag column each Friday. Write to him at [email protected].