NASCAR Mailbag: What's Hendrick Motorsports Xfinity Series Objective?
I don't quite get why Hendrick Motorsports thinks it needs to be in the Xfinity Series next season. Is extra time on a road course that crucial for the next day's Cup Series race, or is this about breaking up with Dale Earnhardt Jr. later on? (From J.M. via Gmail.com)
It was a head-scratcher to see 150 words on the subject on Jayski.com the other day since it referenced an old Rick Hendrick response. Once you sort through it, though, you realize there are good reasons for Hendrick Motorsports to revive some semblance of an Xfinity Series program.
First among them is that, yes, it is advantageous to compete in the Xfinity race the day before the Cup Series race. That's especially true on the road courses. Even though the Xfinity and Next Gen cars don't handle in even remotely the same fashion, the curves don't change between Saturday and Sunday. Drivers can get a feel for where to brake and accelerate while also gauging where they'll have the best chance to pull off passes.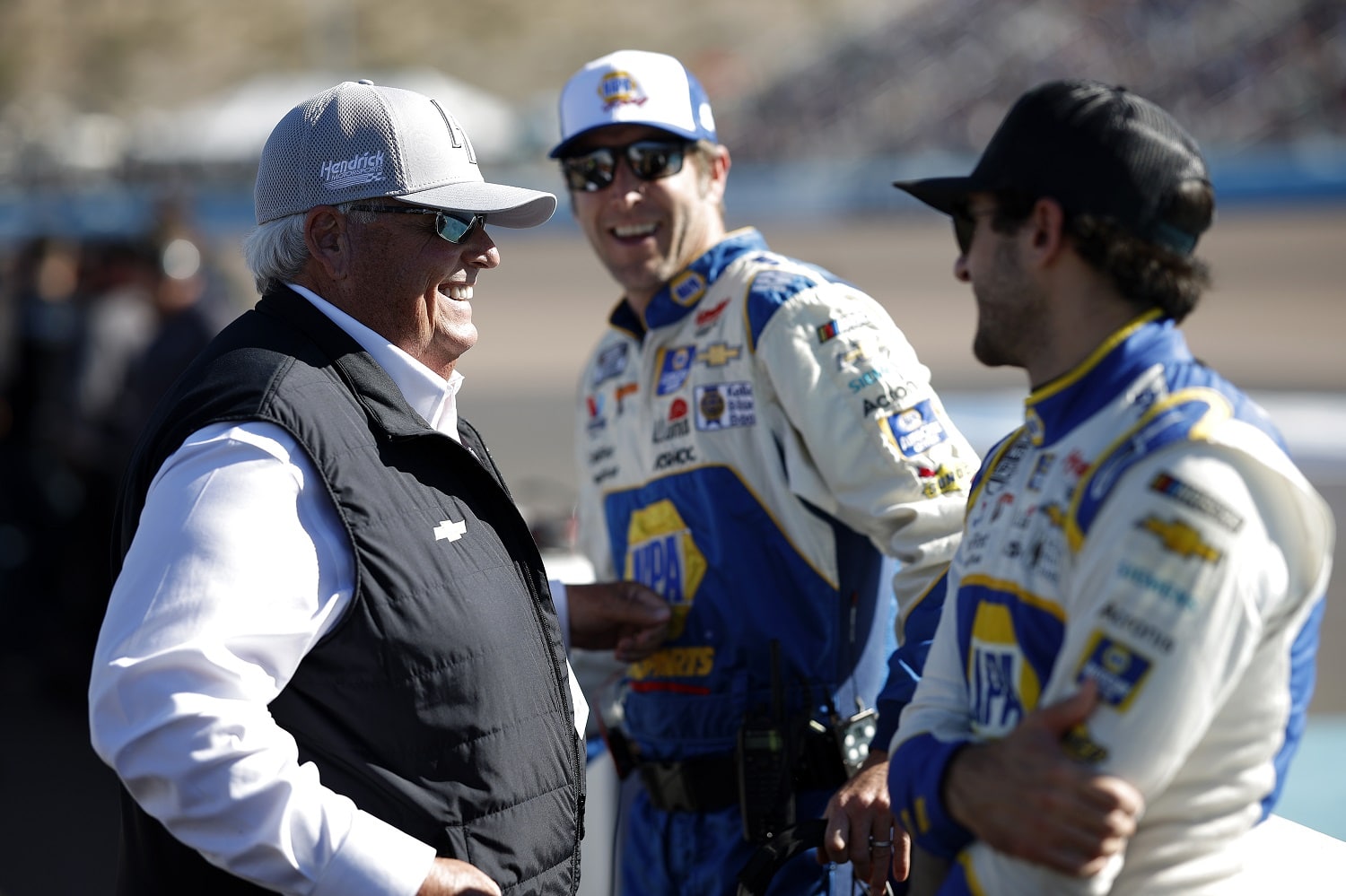 However, it does sound as though the HMS plan goes beyond road courses to include Xfinity starts on ovals, and that diverges a little from what we saw this season. Alex Bowman, William Byron, and Kyle Larson made four starts in the HMS No. 17 Chevy, and three were on road courses. One of the HMS team's three rides in the JR Motorsports No. 88 Chevy was on a road course.
From the sound of it, the HMS Chevy will make several more appearances, and a higher percentage will likely be on ovals. Whether those appearances will again be supplemented by rides in a JRM car remains to be seen.
It's worth remembering Hendrick is a part owner of JR Motorsports, so there's understandable curiosity about whether this is a baby step toward HMS and JRM going their separate ways. That day will have to come if Dale Earnhardt Jr. ever moves into the Cup Series as an owner.
For now, however, Earnhardt's concern is operating his very successful Xfinity Series team, which put three drivers into the Championship 4 in Phoenix. JRM runs four full-time cars, with the No. 88 set aside for Earnhardt and a handful of other drivers, including some of the Hendrick Cup Series stars.
For weekends in which that car isn't available, it makes sense for HMS to have alternatives. And, yes, a move by Hendrick to go full-time in the Xfinity Series means Earnhardt will have finally landed a charter.
Got a question or observation about racing? Sportscasting's John Moriello does a mailbag column each Friday. Write to him at [email protected]