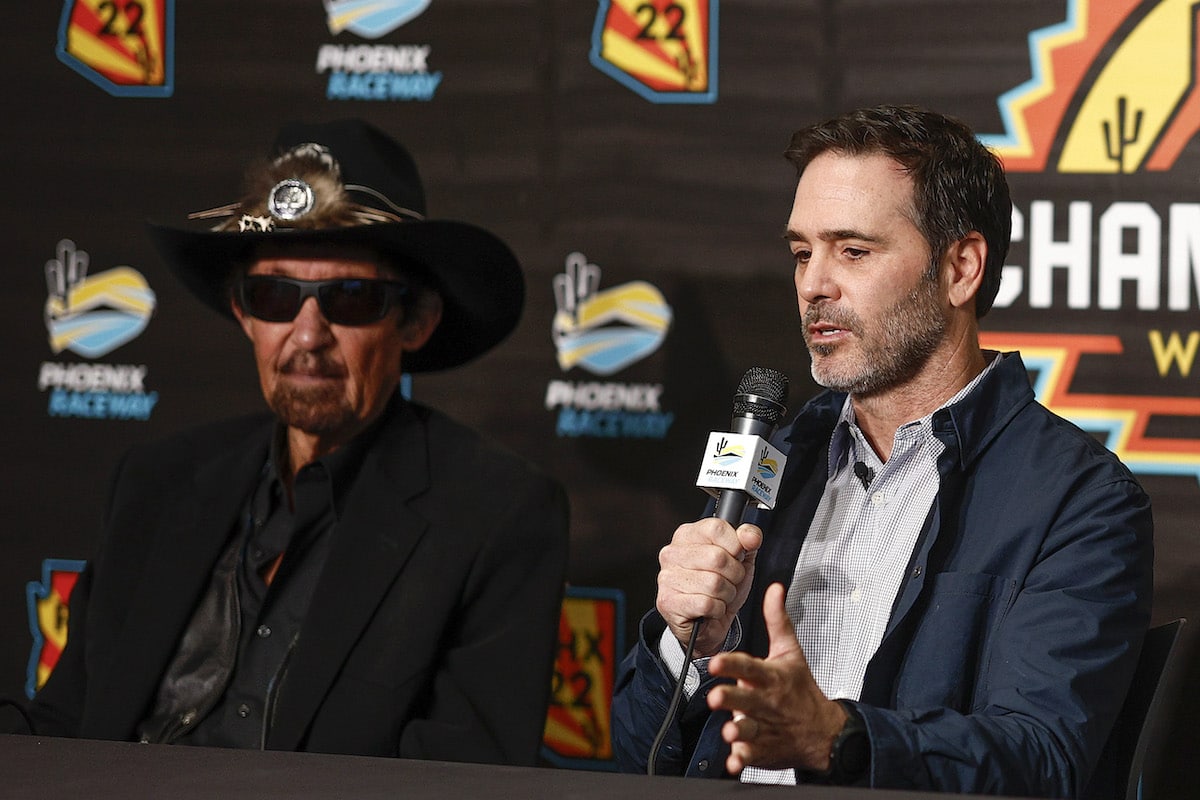 NASCAR Must Change the Rules so These Former All-Star Race Winners Can Compete at North Wilkesboro
Many people throughout the NASCAR world rejoiced about the idea of contesting one of the sport's most popular races at one of the sport's most fabled venues, which last hosted a Cup race in 1996.
When NASCAR and North Wilkesboro Speedway officials announced in September that the North Carolina short track would play host to next year's NASCAR All-Star Race, many people throughout the NASCAR world rejoiced about the idea of contesting one of the sport's most popular races at one of the sport's most fabled venues, which last hosted a Cup race in 1996.
Unsurprisingly, grandstand tickets for the May 2023 event quickly sold out. It seems as though this might be the most anticipated race on the Cup Series calendar since the inaugural Brickyard 400 at Indianapolis Motor Speedway in 1994.
There's just one problem, and it's a real downer: Current rules require that a driver to be eligible for entry into the All-Star Race must run the full season. This means even seven-time Cup Series champion and four-time All-Star Race winner Jimmie Johnson — who plans to run a limited schedule next season in his new role as a driver and co-owner for Petty GMS — can't compete in the All-Star Race.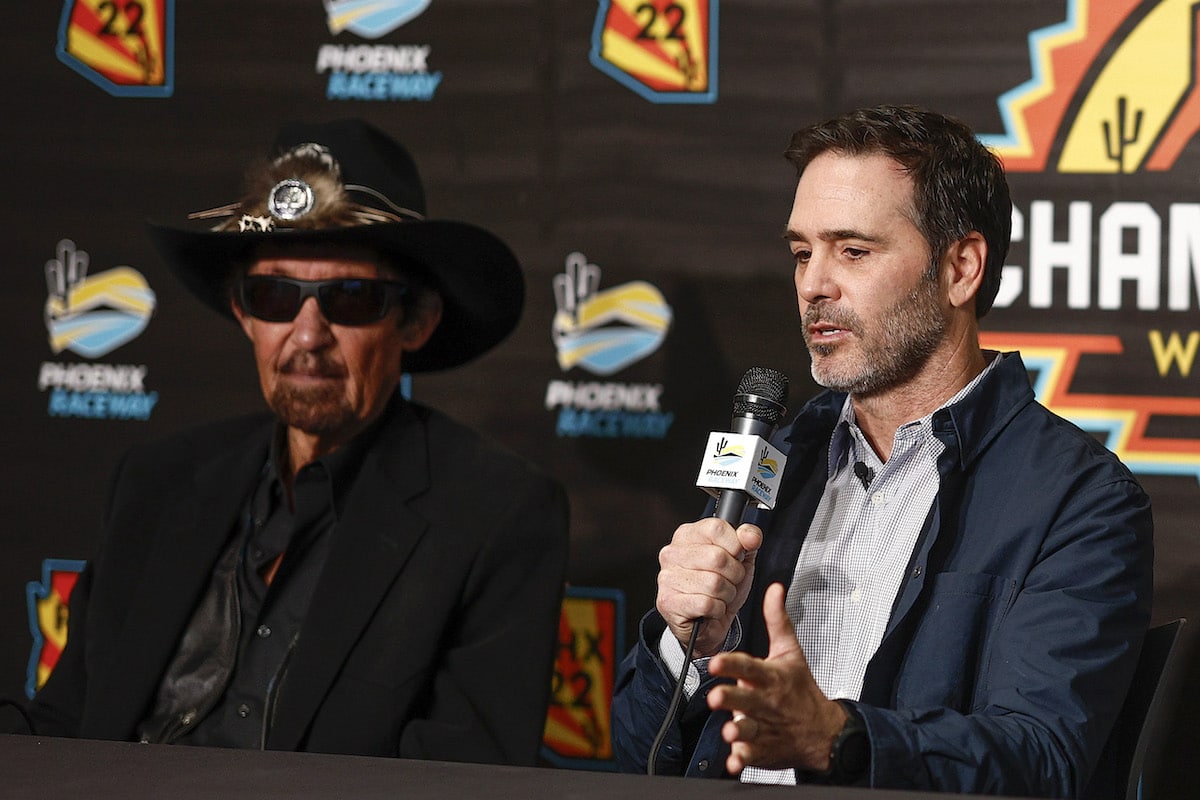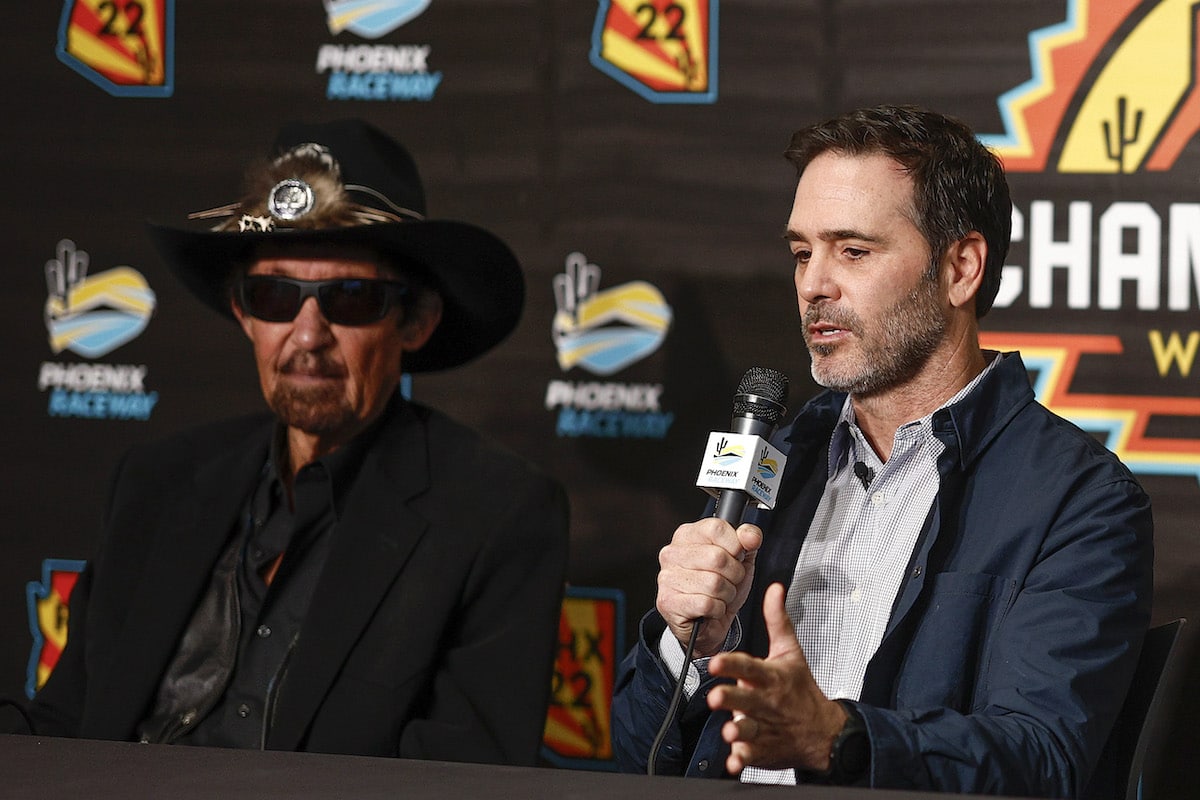 But where exactly is the fairness in this? If Jimmie Johnson wants the opportunity to race at North Wilkesboro, a track that fell off the Cup Series schedule six years before his time, then he should have that opportunity.
Not only does he deserve it, of course, but his presence in the race would only add to its already overwhelming allure and just create that much more anticipation and excitement.

Johnson isn't the only former full-time driver whose presence would be a boon for the first ever All-Star Race at North Wilkesboro, however. NASCAR should change its eligibility rules so the three drivers we'll discuss next can participate as well, should they have the inclination or desire.
Dale Earnhardt Jr.
Dale Earnhardt Jr. played an absolutely critical role in making NASCAR's return to North Wilkesboro possible. He devoted countless hours, without compensation, to make small improvements to the .625-mile track at a time when the prospect of ever racing here again seemed extremely farfetched, if not impossible.
Junior's work at North Wilkesboro actually started a few years ago when he began cleaning up the abandoned property. His efforts bore tangible fruit earlier this year when the track reopened to host multiple summertime Late Model races, including one he participated in with much fanfare.
Earnhardt Jr. raced Late Models at North Wilkesboro in the '90s and attended many Cup Series races there as a kid with his famous father. He would undoubtedly love to make a cameo appearance in the 2023 All-Star Race. By virtue of his 2000 All-Star win, Earnhardt Jr. would be an automatic entry into the race if he competed full time next season.
Jeff Gordon
Unlike Dale Earnhardt Jr., Jeff Gordon actually made eight Cup Series starts at North Wilkesboro. All of them came between his rookie season of 1993 and 1996 when the Cup Series last competed here.
But Gordon didn't just compete in that final race, he won it. The 51-year-old took the checkered flag ahead of Earnhardt in the Tyson Holly Farms 400 on September 29, 1996. After qualifying second and starting from the outside of the front row, Gordon led 207 of 400 laps and cruised to an easy 1.73-second victory ahead of Earnhardt's black No. 3 car.
But, unfortunately, Gordon was never able to defend his race win or find out how successful he could've been at the historic short track where so many legends of the sport raced and won between 1949 and 1996. Gordon, who made his last Cup start in 2016 after winning four championships and 93 points races, absolutely deserves the chance to race again at North Wilkesboro if he wants it. 
As a former series champion and three-time All-Star winner, he satisfies not one but two of the criteria for automatic entry into the race. The only problem? He's not a full-time driver and is thus ineligible to compete even if he took a notion that he wanted to make a cameo in this special event.
Tony Stewart
Although Tony Stewart, like Jeff Gordon, has been out of the Cup Series since 2016, the three-time champion of NASCAR's premier division still loves to race and does so on occasion.

In fact, earlier this year, Stewart ran the full six-race season of the Superstar Racing Experience (SRX) — a made-for-TV short-track series he co-founded in 2020. In two years of SRX competition, Stewart has captured a league-leading four wins in 12 starts despite now being 51 years old and well past his prime racing years.
If you think Tony Stewart wouldn't jump on the opportunity to run the inaugural All-Star Race at North Wilkesboro — a track that dropped off the Cup schedule three years before he became a Cup driver — well, you just don't know Tony Stewart. 
Like Jimmie Johnson and Jeff Gordon, he'd be eligible to compete by virtue of being a former All-Star Race winner and Cup Series champion. But, of course, he's not eligible, because he no longer races full time in Cup.
NASCAR needs to change this foolish rule immediately to allow some of the most impactful drivers in the sport's history to be part of this amazing night, if they so choose. Anything less would be a total travesty — and the reasons couldn't be any more obvious.