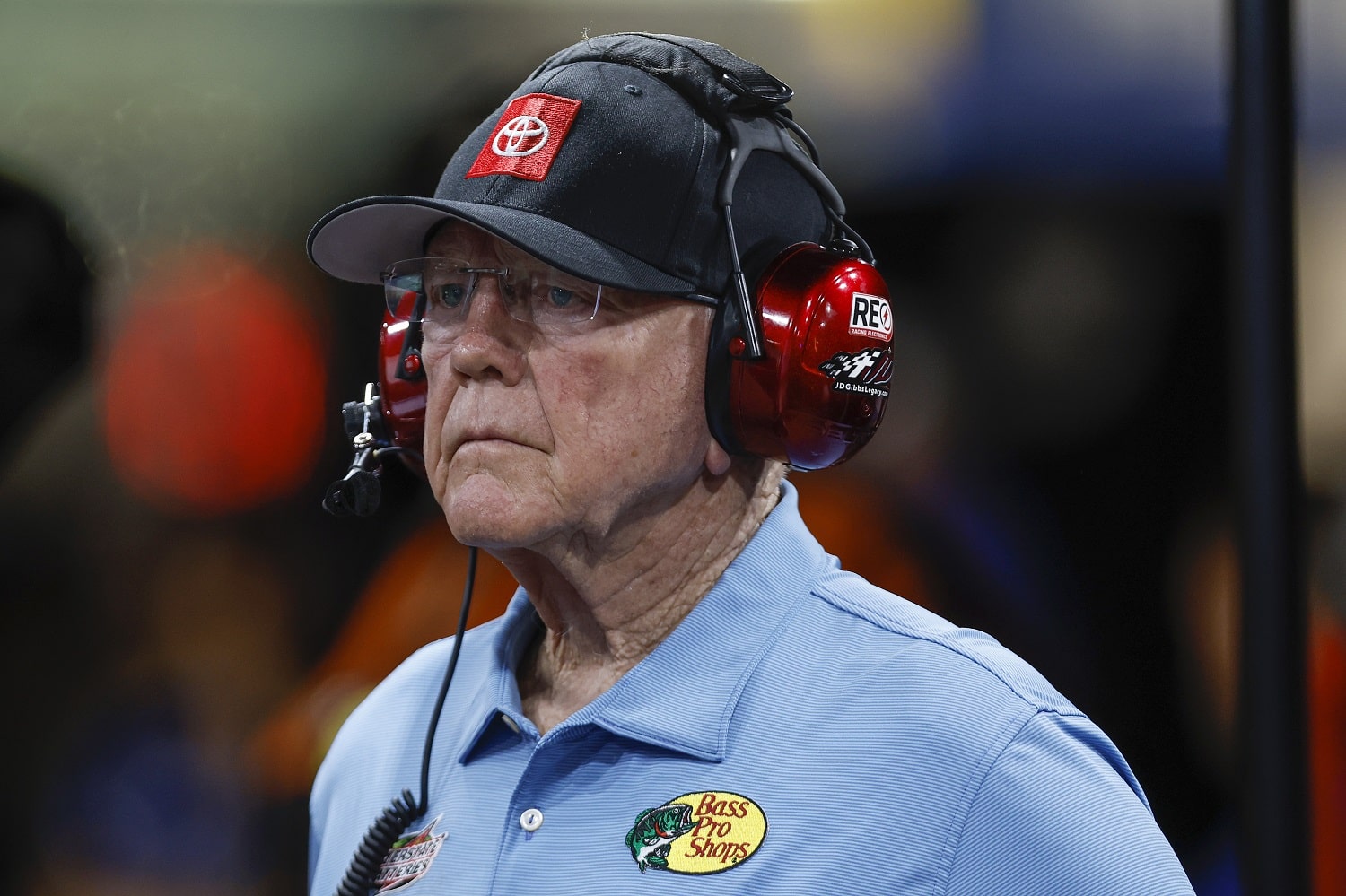 2022 Cup Series in Review: Joe Gibbs Racing
Joe Gibbs Racing declined from nine wins in 2021 to six this season, but Christopher Bell demonstrated he can be a NASCAR Cup Series star for years to come.
Would you trade Kyle Busch's past for Ty Gibbs' future? That's the question NASCAR fans wrestled with for the better part of the season as it became apparent Joe Gibbs Racing might not be able to hang on to its two-time Cup Series champion.
That obscured the fact that Christopher Bell was having a pretty good regular season even as JGR as a whole didn't handle the transition to the Next Gen car exceedingly well.
Christopher Bell is a driver Joe Gibbs Racing can rebuild around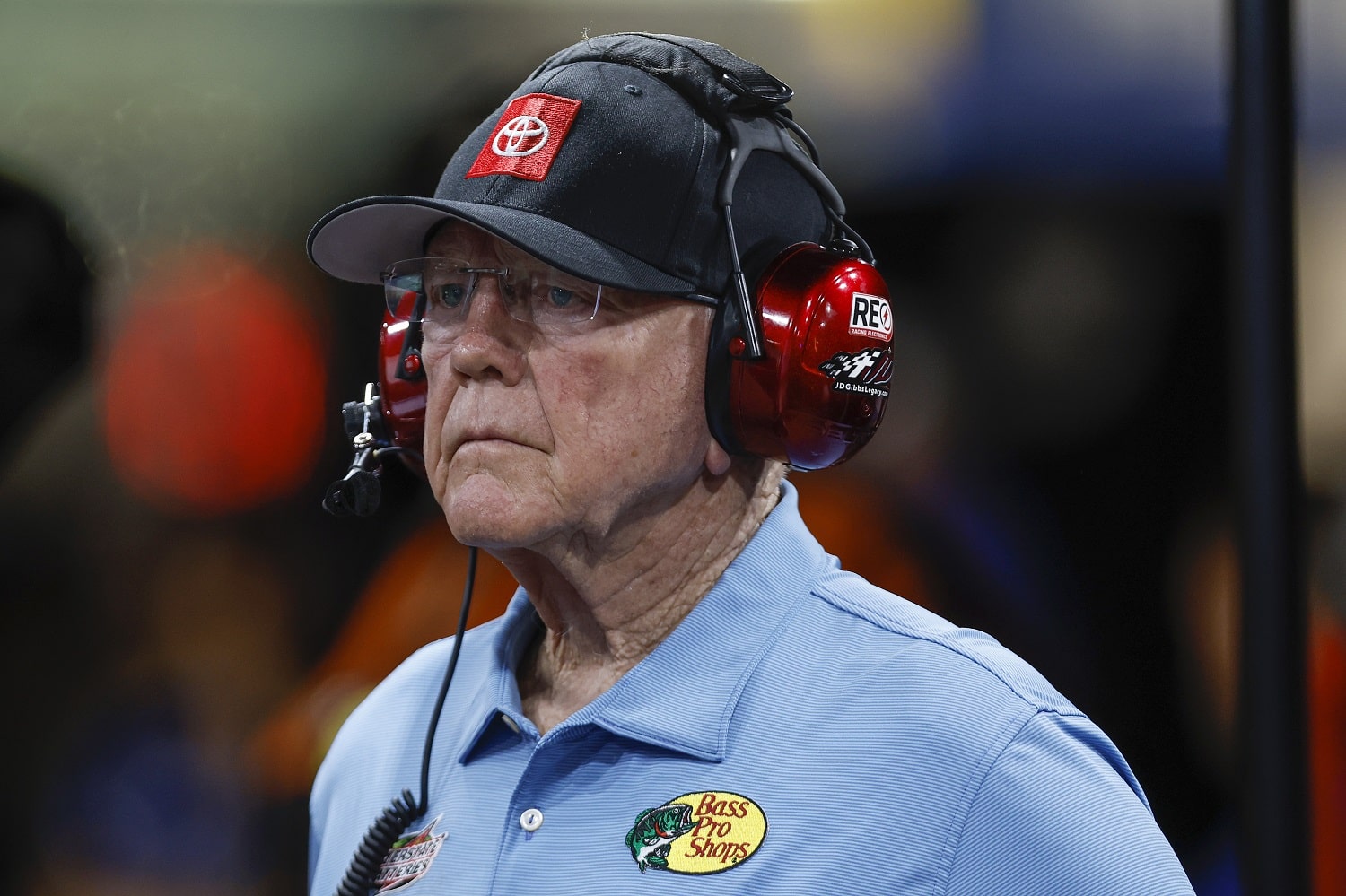 While Denny Hamlin's two regular-season wins looked better on paper, Christopher Bell was clearly the best thing Joe Gibbs Racing had going during the NASCAR Cup Series regular season. Once he got past the dreadful start – four finishes of 23rd or worse in the first five weeks – Bell was the most consistent of the four drivers.
Bell was already positioned to make the playoffs on points, then locked down his spot with the win at Loudon. While Joey Logano and Ross Chastain deservedly hogged a lot of playoff headlines, Bell showed his resolve by scoring must-win victories at the Charlotte Roval and Martinsville. That got Bell to the Championship 4.
With Kyle Busch already gone and Denny Hamlin and Martin Truex Jr. likely to head out the door in the next few years, Bell is a valuable piece to build around. Fox Sports recently reported Bell quietly signed a long-term extension during the season. He figures to be a low-maintenance and high-quality performer as owner Joe Gibbs sets out to rebuild.
JGR was slow out of the gate in the Next Gen car
The entire Joe Gibbs Racing team struggled with the Next Gen car at the beginning of the season, with the Toyotas only combining for a pair of top-five finishes through six races. Richmond looked like a turning point as Denny Hamlin won and all four drivers cracked the top 10, but new problems surfaced.
With one victory and an average finish of 11.5, Bell was the only driver to do anything on road courses. Kyle Busch and Martin Truex Jr. posted one top-10 finish apiece, and those two and Hamlin combined for an average finish of 19.2
That contributed to across-the-board declines for the three veterans in top-five and top-10 results, as well as average finish positions. Yes, we can lay some of the blame at the feet of the Next Gen car, but how do we explain Bell's improved numbers throughout?
Overall grade for Joe Gibbs Racing: C
Martin Truex Jr. went from four victories in 2021 to none this year, but his overall fall wasn't as precipitous as the one experienced by double-winner Denny Hamlin from a statistical perspective. That bears watching in 2023.
The Hamlin/Kyle Busch disqualification at Pocono ranked as one of the oddest days in recent NASCAR history. It's not unreasonable to wonder what the additional five playoff points in his bucket would have done for Hamlin, who fell just short of the Championship 4 because of Ross Chastain's Martinsville Miracle.
Two drivers in the Championship 4 instead of one would have left us more bullish on the Joe Gibbs Racing season. We'll stick with the "C" grade while eagerly waiting to see what Ty Gibbs will do in his first full season.
By the numbers
Christopher Bell
2021 / 2022
Martin Truex Jr.
2021 / 2022
Wins
1 / 3
4 / 0
Top 5s
7 / 12
13 / 4
Top 10s
16 / 20
20 / 15
Top 20s
24 / 26
28 / 24
Average Start
11.5 / 10.1
8.4 / 15.3
Average Finish
15.8 / 13.8
12.0 / 14.9
Laps Led
100 / 573
865 / 572
Denny Hamlin
2021 / 2022
Kyle Busch
2021 / 2022
Wins
2 / 2
2 / 1
Top 5s
19 / 10
14 / 8
Top 10s
25 / 16
22 / 17
Top 20s
32 / 24
27 / 22
Average Start
6.4 / 13.1
10.4 / 14.1
Average Finish
8. 4 / 15.5
12.8 / 16.7
Laps Led
1,502 / 624
334 / 627
Got a question or observation about racing? Sportscasting's John Moriello does a mailbag column each Friday. Write to him at [email protected].