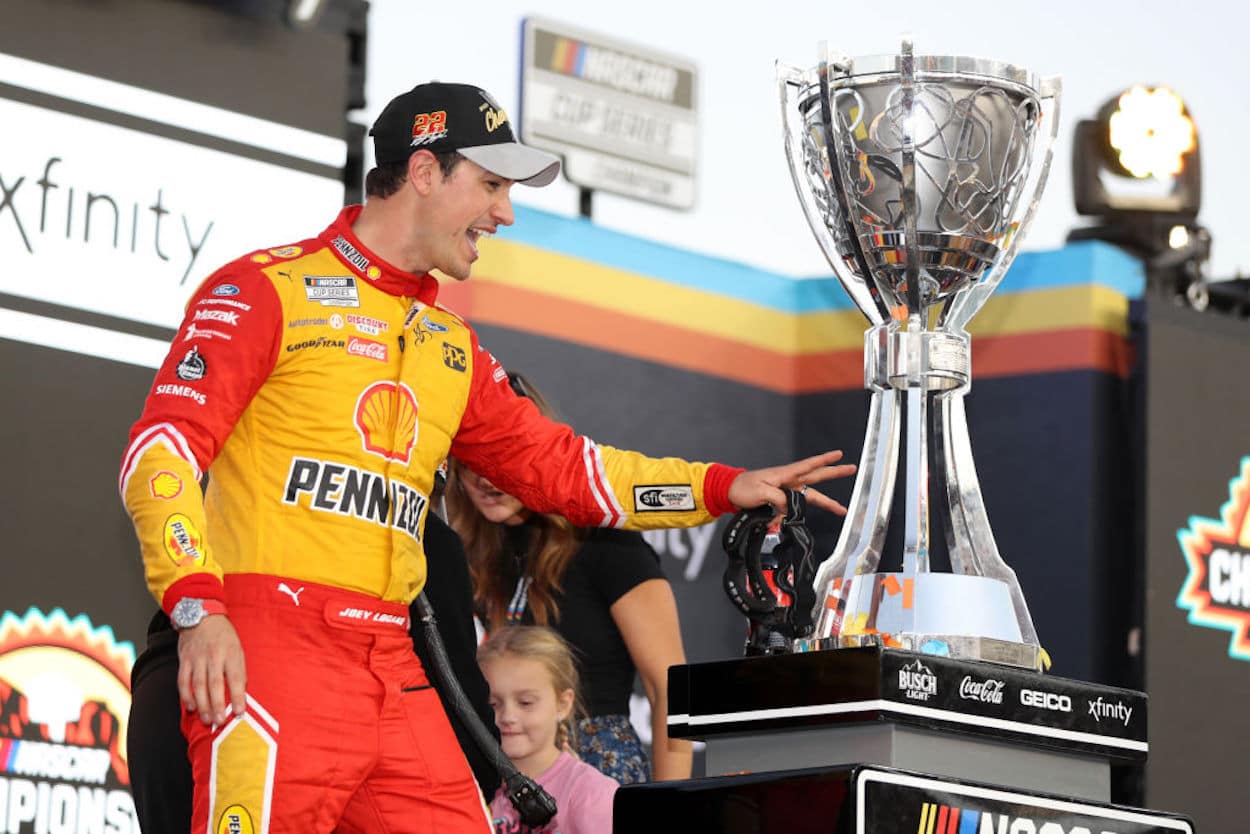 5 Legit Reasons to be Pumped about NASCAR Heading into a New Year
A new year means a new NASCAR season and plenty of excitement. Here are five of the biggest things to look forward to in 2023.
If you thought the 2022 NASCAR Cup Series season was action-packed and exciting, just wait until 2023.
While the season to come will undoubtedly feature its share of great and not-so-great moments, just like every other season in NASCAR's 74-year history, all indicators suggest that NASCAR's landmark 75th season will be a memorable one — and mostly for the right reasons. 
Up next, let's take a look at a handful of reasons why NASCAR fans from sea to shining sea should be fired up about the sport they love heading into the new year.
1. The parity from 2022 will likely persist in 2023
Unless you're one of NASCAR's top teams that are accustomed to kicking everyone else's butt year in and year out, you had to be thankful for the incredible parity that the 2022 NASCAR Cup Series season produced.
Thanks in large part to the rollout of the Next Generation Cup Series car that proved to be a greater equalizer than anyone imagined, the Cup Series' smaller, less accomplished teams made significant inroads and managed to narrow the performance gap between the traditional haves and the have-nots of the sport.
Need proof? Well, no look further than the record-tying 19 different racers winners that included an equally incredible five first-time winners at NASCAR's highest level. In addition, two of the four drivers who competed straight up for the title in the final race were first-time Championship 4 qualifiers.
With big changes expected for the rear-end design of the Next Gen car in 2023, it'll likely be back to the proverbial drawing board again for almost everyone — which will, in all probability, mean another season of extreme parity across the sport's various teams.
2. Ty Gibbs running full-time in the Cup Series is going to make the series even more interesting for everyone
Regardless of whether you're a Ty Gibbs fan, his move to full-time Cup Series status with Joe Gibbs Racing in 2023 is bound to spice up the show on an almost weekly basis.
If there's one thing that Gibbs proved in 2022, other than his enormous talent, it's that he's willing to do whatever it takes to win and isn't all that concerned about wrecking people or hurting others' feelings in the process.

By the time the season rolls around, the 19-year-old driver and reigning NASCAR Xfinity Series champion will hopefully be well into the healing process that inevitably began shortly after the unexpected death of his father, Joe Gibbs Racing executive Coy Gibbs, on the final weekend of the 2022 NASCAR season.
As if Ty Gibbs wouldn't have been motivated enough already to go out and perform at a high level in his first full season in Cup, racing in memory of his father will likely make him even more determined to achieve success early and often.
3. Drivers are more willing than ever, it seems, to go for broke if a potential championship is at stake
Gone are the days when drivers were willing to quietly concede elimination from the NASCAR Cup Series playoffs.
Looking for some evidence of the previous statement? Consider Christopher Bell, who not once but twice last season won a playoff elimination race when his back was against the wall, and he needed nothing less than a victory to keep his championship hopes alive.
Also consider Ross Chastain, whose hopes of an appearance in last year's Championship 4 appeared sunk with half a lap to go in the Round of 8 elimination race at Martinsville — only for Chastain to take matters into his own hands by never lifting off the throttle in turns 3 and 4 coming to the checkered flag. As a result of his risky bonsai move, Chastain both made the Championship 4 and garnered widespread praise for executing what many considered the boldest on-track maneuver of all time.
In light of the late-season, late-race heroics from Chastain and Bell in 2022, a new precedent has been set for 2023 and future seasons. And that precedent goes something like this: Stop at nothing to remain in the title hunt, even if it means going for broke and thinking way outside the box to give yourself a fighting chance.
4. North Wilkesboro is coming back — and will likely be even better at night
By the time NASCAR Cup Series drivers get on track for the 2023 NASCAR All-Star Race at North Wilkesboro Speedway, nearly 27 years will have passed since Cup cars last traversed the fabled .625-mile track in Wilkes County, North Carolina.
It's pretty remarkable to think that a track that not all that long ago had grass growing up through cracks in its racing surface will soon be hosting one of the most important stops on the Cup Series schedule, but that's exactly what's happening on the night of May 21, 2023, when NASCAR's biggest stars compete under newly installed lights that are bound to make the buzz surrounding this marquee event all the more palpable.
By the time the big day rolls around, you can rest assured that everyone will be more than ready to revisit this iconic piece of NASCAR history that's now in the process of being resurrected with modern-day amenities that will make the facility more fan-friendly without compromising its most cherished classic features.
5. Joey Logano has a real chance to move into rarefied air
While the thought of Joey Logano backing up his 2022 NASCAR Cup Series championship with another title in 2023 probably doesn't thrill anyone besides Logano fans, the rarity and historical significance of such a feat would be worth celebrating.
The last driver to go back-to-back was Jimmie Johnson, who captured the last of his Cup Series-record five consecutive championships in 2010. Since then, several drivers have come close to winning a title in consecutive years, but no one has been able to close the deal.
If Logano can ascend NASCAR's highest mountain for the second year in a row, he would become just the 11th driver in 75 years to repeat as the champ of NASCAR's premier division — an accomplishment that every NASCAR fan, regardless of their driver allegiances, should be able to at least appreciate on some level.