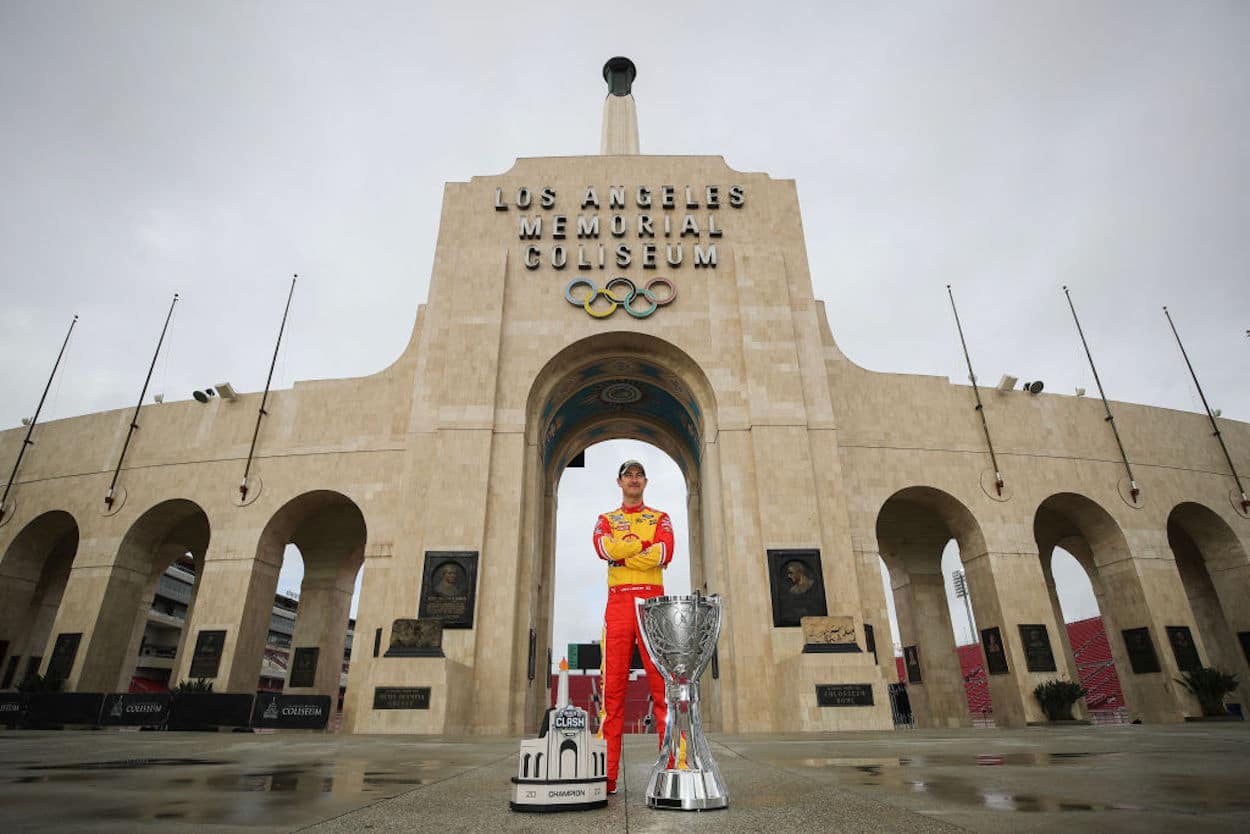 Love or Loathe Him, Joey Logano Is Already One of NASCAR's All-Time Greats
Joey Logano can be a divisive figure, but every NASCAR fan can agree that the Connecticut native is already among racing's elite.
As one of the more polarizing NASCAR Cup Series drivers of the last two decades, Joey Logano has ruffled quite a few feathers over 14 full seasons in NASCAR's premier division.
Drivers whom Logano has angered greatly on at least one occasion include William Byron, Denny Hamlin, Kevin Harvick, Martin Truex Jr., Kyle Busch, and Matt Kenseth.
While Logano's aggressive driving style and unapologetic attitude have certainly earned him more than his share of enemies, these same traits have enabled him to achieve major success — so much so that the 32-year-old from Middletown, Connecticut, ranks higher on the list of all-time NASCAR greats than most people realize or care to acknowledge.
And, in just a moment, you'll find why he's so close to the top — even if you're not willing to admit it.
Joey Logano is on pace to end up much higher on the all-time Cup win list
With 31 NASCAR Cup Series victories since going Cup racing full-time in 2009, Joey Logano is tied for 28th on the all-time Cup win list.
But of the drivers ahead of him, only four — Kyle Busch, Kevin Harvick, Denny Hamlin, and Brad Keselowski — will be active full-time competitors as of 2023. Of this group, only Keselowski got a later start in Cup than Logano, and it was only by a year.
That means Logano, who at age 32 should be classified as mid-career by NASCAR Cup Series standards, has the potential to climb much higher on the win list since the vast majority of the drivers ahead of him will never race again.
If Logano races for 14 more years — a very plausible scenario when you consider that he'd only be 46 at the end of this run — it's reasonable to assume that he'd at least double his win total from his first 14 seasons. So that would put Logano at 62 Cup Series victories and 10th all-time, assuming that Kyle Busch — who's currently sitting on 60 wins — has at least three wins left in him and no Cup newcomer goes to Victory lane 62 times or more in the next 14 years (Hamlin, Keselowski, and Harvick could also reach this total before retirement, but that seems unlikely.).
So Logano being 10th on the all-time win list when he retires seems like probably a worst-case scenario if all goes well and he's able to just replicate his success from the first half of his Cup career.
And, of course, who knows how many more championships Logano might claim between now and when he hangs up his driving helmet? As it stands, Logano's championships in 2018 and 2022 make him one of only two active drivers to climb NASCAR's highest mountain on multiple occasions (Kyle Busch, who also has a pair of championships, is the other).

Joey Logano has done enough already to be in the conversation about NASCAR's best drivers ever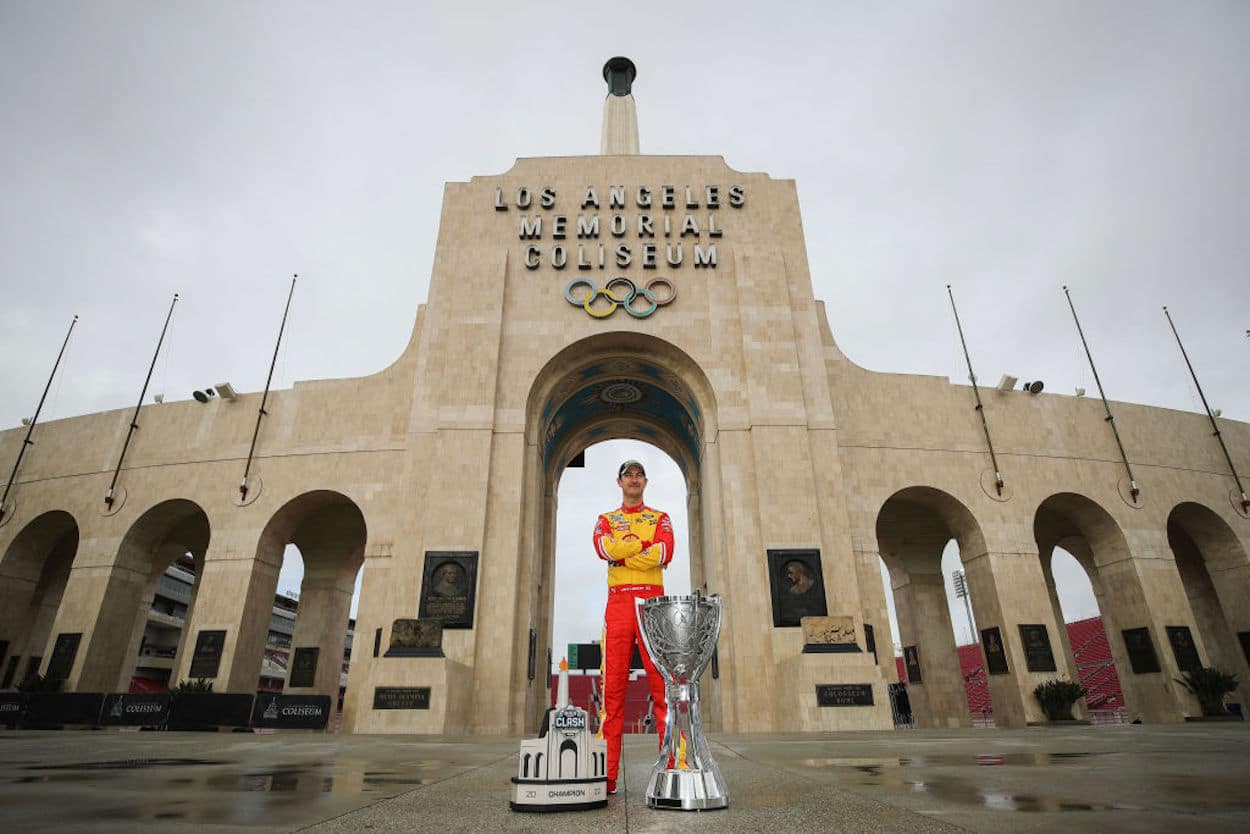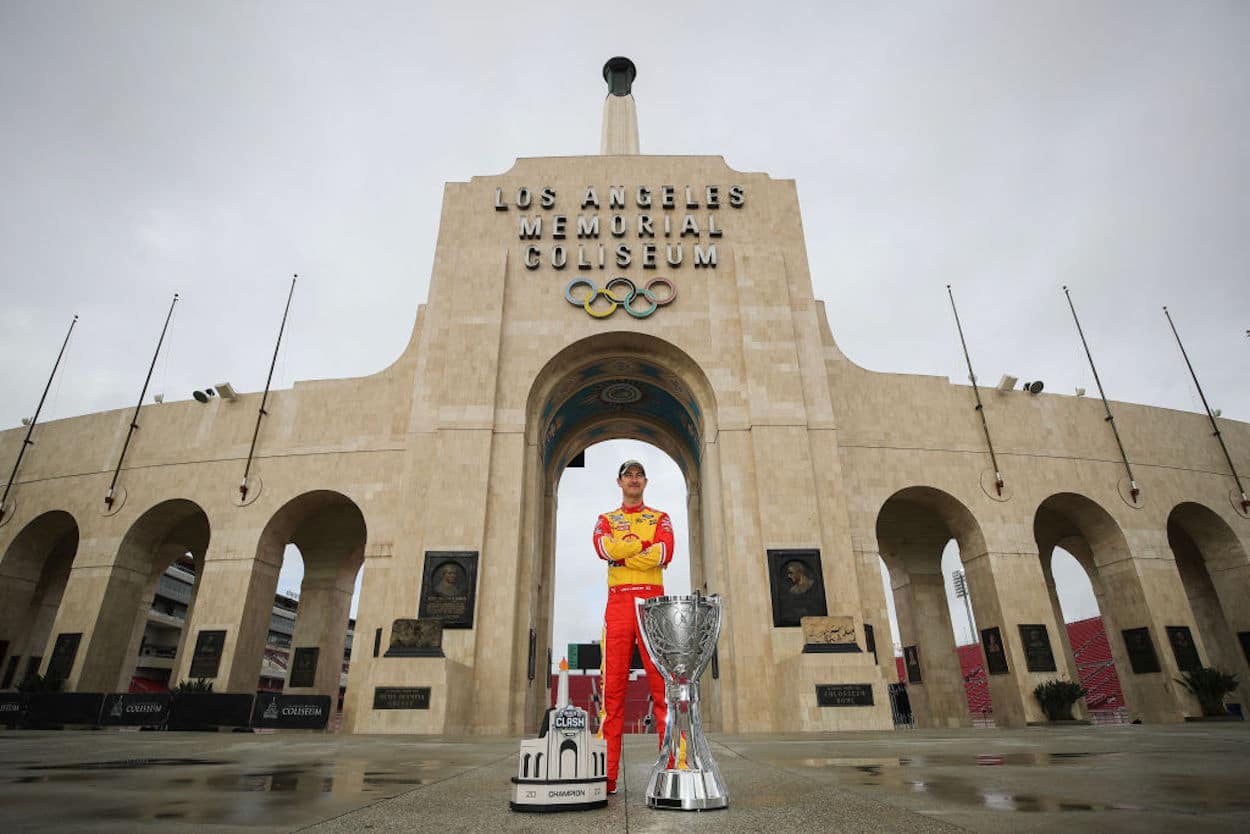 Even if Joey Logano decided today to call it quits on a driving career, one could argue that he's already one of NASCAR's best drivers of all time. Yes, really.
Just consider:
Of the 27 drivers ahead of him in wins, only nine have more championships.
Of the three drivers with a record-high seven Cup championships, only Dale Earnhardt didn't have the same crew chief for all of his titles. Logano also carries this distinction, having won the 2018 title with Todd Gordon and the 2022 title with Paul Wolfe.
Logano is a winner in all three major NASCAR series — Cup, Xfinity, and truck — a feat that none of the sport's three seven-time champions can claim.
Logano is the first driver to win multiple championships for Ford Motor Company since 1969, when the legendary David Pearson recorded the last of his three titles — the first of which came in a Dodge, not a Ford.
Logano has gone to Victory Lane at least once in each of the past 11 seasons — arguably the quintessential mark of sustainable success.
Logano has a Daytona 500 win to his credit, along with 30 Xfinity Series wins.
No wonder Logano received effusive praise from both Wolfe and team owner Roger Penske a few days ago while participating in Champion's Week festivities in Nashville.
"Joey — he's the guy that motivates us all," Wolfe, who also won a championship back in 2012 with Brad Keselowski, said during a media availability during Champion's Week. Penske, who signed Logano to a multi-year contract extension this year even before Logano's most recent championship, has nothing but positive things to say about the driver he brought into the Team Penske fold back in 2013.
"He's the leader on the track and off the track," the 85-year-old NASCAR Hall of Fame team owner said in Nashville. "Obviously, we've signed him up for five more years."
Which is plenty of time for Logano to further cement his place among NASCAR's all-time greats.