Mario Andretti Only Won Once in NASCAR, but He Made It Count in the Daytona 500
Austin Cindric, Michael McDowell, and Trevor Bayne are all sitting on one career victory, and it's a good one. All have memorable stories about their big day. Still, Mario Andretti's was better. Of all the drivers to have made the Daytona 500 their only NASCAR Cup Series victory, Andretti is the one who went on to become a racing icon.
Not bad for a guy whose own team didn't want him to win that day.
Mario Andretti's NASCAR career was brief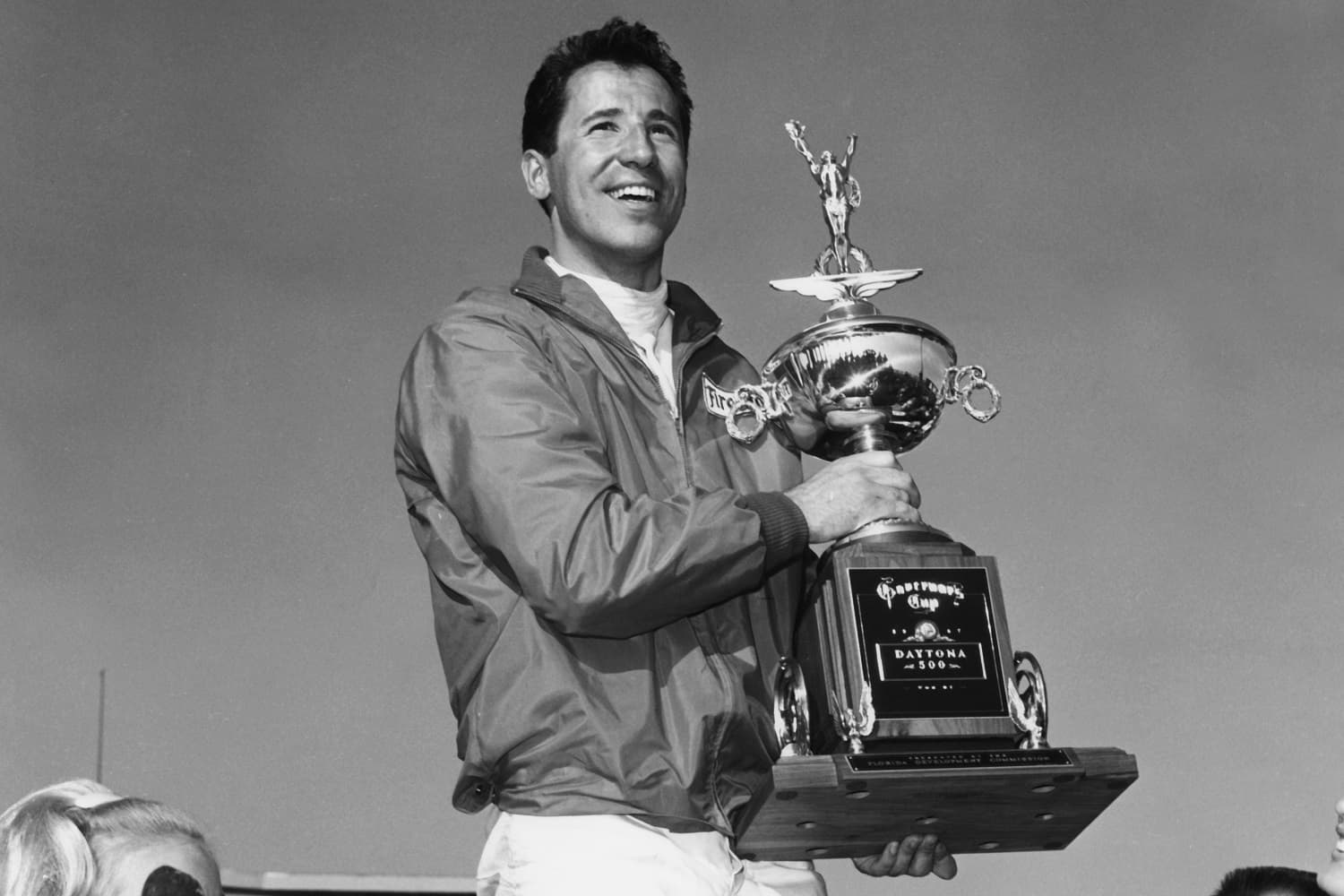 Mario Andretti's early racing experiences mirrored those of many who've made it to NASCAR's top tier. The Italian immigrant raced midget cars successfully in the early 1960s, moved up to sprint cars, and landed a full-time USAC ride in 1964.
He was intrigued by stock cars as well as the Formula 1 racing he saw as a child, and Andretti was fortunate enough to be able to go down multiple paths while still in his early 20s. He made his Champ Car Series debut in 1964 and earned the season championships the following two years. Finishing third in the 1965 Indianapolis 500 and winning the pole in 1966 placed Andretti on the radar of racing fans.
The era was different from what fans are used to now, and drivers routinely crossed back and forth between open-wheel competition and NASCAR. Andretti made the jump with four Cup Series appearances in 1966, then six the following year. His 14th and final appearance came in 1969, by which time he had started racing in Formula 1.
He hit the F1 pinnacle in 1978, winning six of 16 races and capturing the season title, cementing his international stardom.
Mario Andretti won the Daytona 500 on his second attempt
Mario Andretti logged the majority of his NASCAR starts over four seasons at Daytona International Speedway, and the Daytona 500 was always the prize he eyed. Latching on with the successful Holman-Moody team and crew chief Jake Elder gave him everything he needed in 1967, but there was a catch.
Holman-Moody Racing and Ford had a lot invested in driver Fred Lorenzen, who won 24 races for the team from 1961-66, including the 1965 Daytona 500. When Lorenzen won his 1967 Daytona qualifier as Andretti finished sixth, the objective seemed clear: Give Lorenzen every opportunity to win his second Daytona 500.
As recounted by Tom Jensen, who left racing reporting to work for the NASCAR Hall of Fame, that posed a problem. Andretti's Ford was better than his 1966 car and every bit as fast as Lorenzen's ride, and he took his first lead 23 laps into the race. Andretti and David Pearson swapped the lead several times in the late stages until Lorenzen passed his teammate on Lap 164.
According to Jensen, Ford officials ordered the crew to hold Andretti in the pits during the race to allow Lorenzen to stretch his lead, but the ploy failed. Andretti reeled him in and went on to victory in just his seventh NASCAR start.
The Daytona 500 has become unpredictable
Tiny Lund was at least a mildly surprising winner in 1963, but most of the Daytona 500 champions through the end of the century were huge names in the sport like Richard Petty, Cale Yarborough, Bobby Allison, and Dale Jarrett.
Many recent and current big names – Tony Stewart, Mark Martin, Brad Keselowski, and Martin Truex Jr. among them – have never matched Mario Andretti by winning The Great American Race. Others like Kevin Harvick and Joey Logano have been trying for years for their second trip to Victory Lane.
Austin Dillon won in 2018, Michael McDowell in 2021, and rookie Austin Cindric last season. While all are more than capable drivers, they were surprise champions, and the unpredictability adds a layer of intrigue to the most-watched race of the year.
Got a question or observation about racing? Sportscasting's John Moriello does a mailbag column each Friday. Write to him at [email protected]