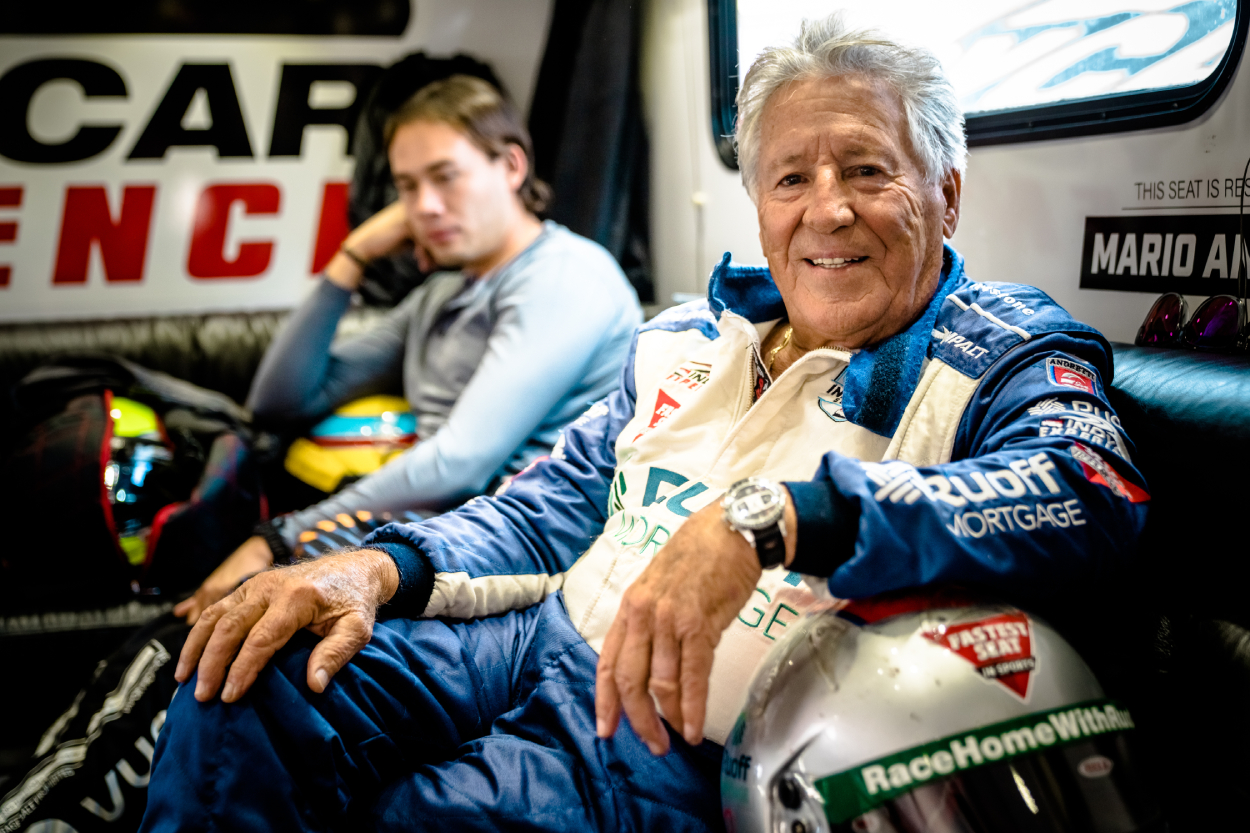 Racing Legend Mario Andretti Understands Tom Brady's Retirement Dilemma: 'It's the Worst Thing in the World'
Mario Andretti knows exactly what Tom Brady went through during the retirement process.
Tom Brady dealt with the big question many professional athletes eventually face. When is it time to call it quits? Even at 44, Brady proved he can still play at a high level. After much anticipation, he announced his retirement from the NFL on Tuesday.
Retiring when playing at a high level is difficult. Motorsports legend Mario Andretti faced the same issue when he was 54. "It's the worst thing in the world," he told Sportscasting on Tuesday.
Mario Andretti and Tom Brady are legends in their respective sports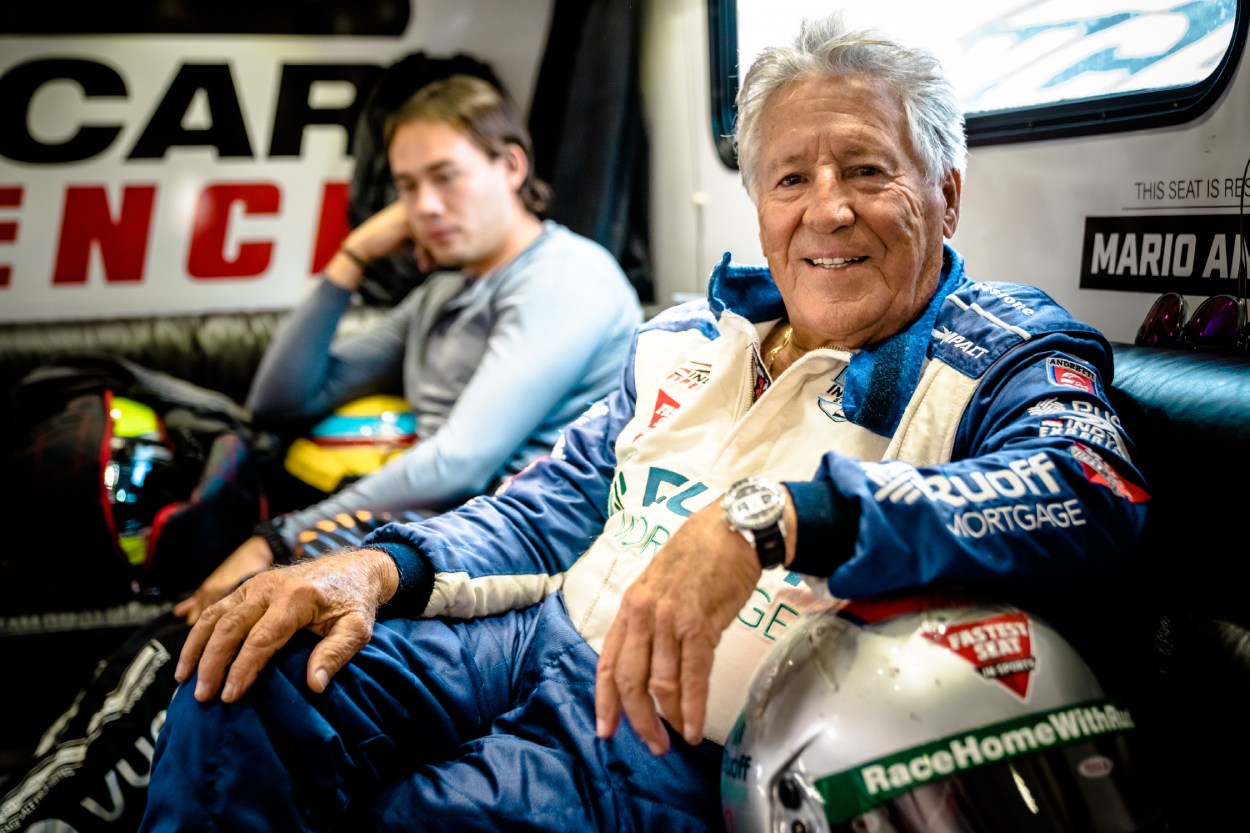 Andretti and Brady may have compiled the greatest resumes in their sports. Both were incredibly talented, but both were winners.
Andretti won whether he was racing stock cars, sports cars, or sprint cars. Like Brady, he dominated for years, winning Driver of the Year in three different decades. In 1999, the Associated Press named him Driver of the Century.
In 879 races, Andretti won 111 times. He's the lone driver ever to win the Indianapolis 500, Daytona 500, and the Formula One World Championship.
Brady is a seven-time Super Bowl champion, winning six championships with the New England Patriots. After spending the first 20 years of his NFL career in New England, he signed with the Tampa Bay Buccaneers as a free agent and won his seventh title in his first year with the team.
Brady is a three-time MVP and a five-time Super Bowl MVP. He finished his career with a record of 243-73. His postseason record is 35-12.
Tom Brady officially announced his retirement from the NFL, and Mario Andretti knows how hard it can be
It's clear Brady can still sling it in the NFL. For the second straight year, he guided the Buccaneers to the postseason. He also led the league in passing yardage (5,316) and touchdowns (43).
Despite the success this year, Brady decided to call it a career after 22 years in the league. While many speculated he was going to retire, Brady took his time before making the official announcement Tuesday. Andretti knows all too well how difficult the retirement decision can be when you know you can still perform at a high level.
"It's the worst thing in the world," Andretti told Sportscasting on Tuesday. "Speaking for myself, I struggled with it. I wanted to stay with it, but — and there's a big but here — some of my cohorts overstayed their welcome and had a tough time in their last year.
"I pressed the envelope at 54. My wife was happy, but she said she thought I still had a few more good years."
The retirement decision for Andretti was a bit easier to handle because he still managed to sneak in a few races here and there.
I retired full-time from IndyCar at 54," he said. "In '95, I did the 24 Hours of LeMans. I had my last professional race in 2000 when I was 60. I got it out of my system. Still had that itch, and I had to scratch it."
Andretti believes there will be no turning back for Brady
Brady made his retirement announcement in a statement that indicated he couldn't be fully committed to the game. The statement read in part, "My teammates, coaches, fellow competitors, and fans deserve 100% of me, but right now, it's best I leave the field of play to the next generation of dedicated and committed athletes."
Tony Romo recently said he could envision a scenario where Brady pulls a Michael Jordan and retires for a year and then returns to the field.
Andretti doesn't believe that will be the case.
"For Tom, it didn't go the way he wanted this year," Andretti said. "He was right there at the end, deep in the playoffs. He knows he's still competitive.
"I think he's done. He should be proud. His records will be there. There's no way I see him coming back. He's a man of high standards. He (announced his retirement) with a heavy heart. Once you start talking retirement, you're already retired."
All statistics courtesy of Pro Football Reference.