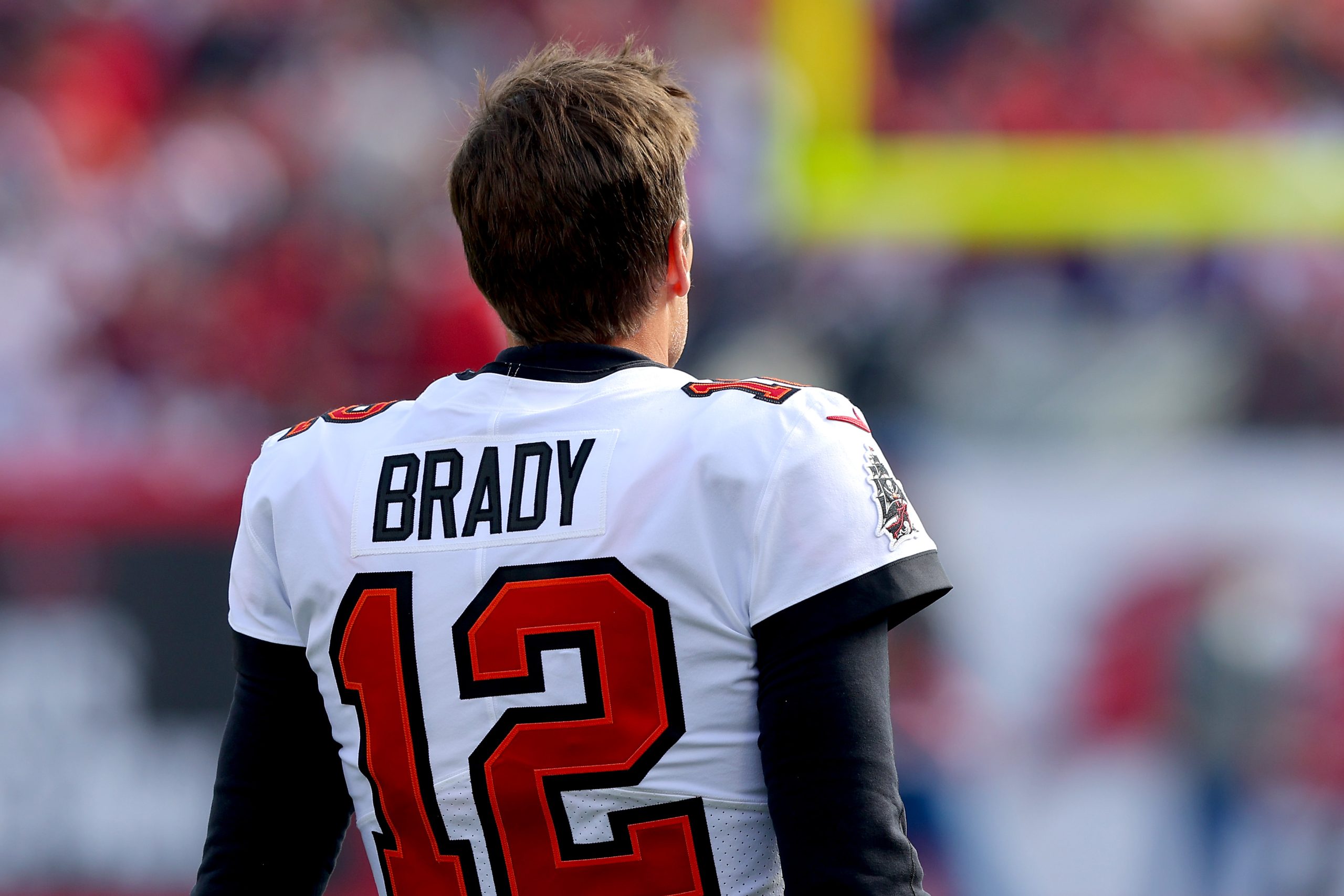 Tony Romo Believes Tom Brady Could Go the Michael Jordan Route in Retirement
Tony Romo wouldn't be surprised if Tom Brady pulled a Michael Jordan during retirement.
The future of Tom Brady has never been more in doubt. Many believe the 44-year-old Tampa Bay Buccaneers quarterback will call it quits after playing 22 years in the league. Brady and the Bucs were eliminated by the Los Angeles Rams last week in the playoffs, and rumors have swirled about his next step. CBS football analyst Tony Romo said he can see a scenario where Brady takes after Michael Jordan.
No, he won't pursue a pro baseball career, but he also won't be gone for long.
Tom Brady expected to make a decision on retirement soon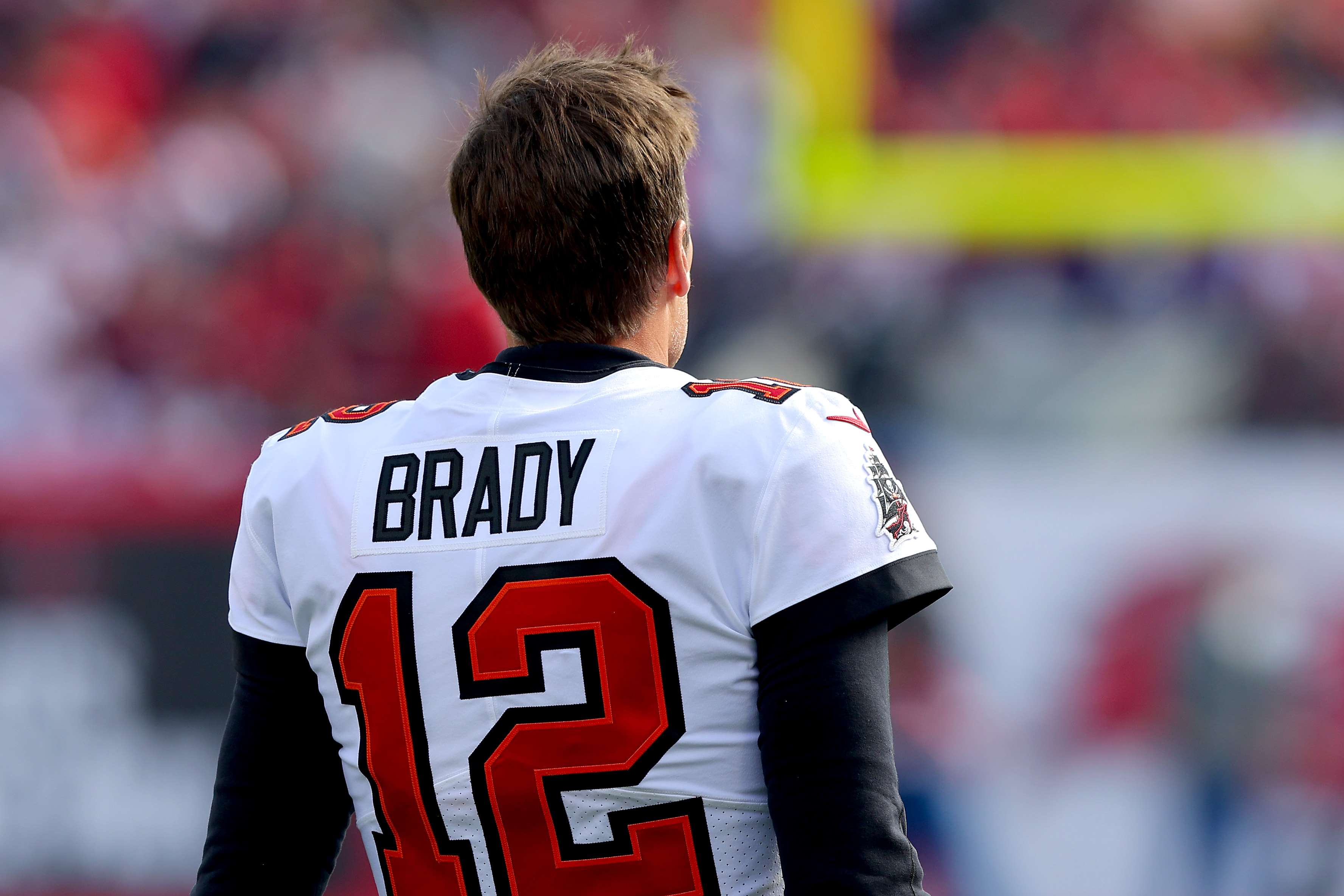 Brady once said he wanted to play until he was 45. He'll be 45 during the 2022 season, but will be on the field?
According to CBS Sports, many close to the quarterback believe he's ready to call it a career. One source close to Brady said Brady has a lot of respect for the Buccaneers and the game itself, so he'll make his decision sooner than later.
"He is very respectful of the game and has great respect for the Tampa organization and all they have done for him," the source said. "He understands the ramifications that this decision would have on the team moving forward, and he would never want to do anything to upstage the playoffs. Whatever he decides, I'd expect he announces it soon."
Then again, Brady played like he was 24 and not 44. He led the league in touchdown passes and passing yardage. Could he walk away from the game, knowing he still has a lot left in the tank?
Tony Romo believes Brady could pull a Michael Jordan
During an appearance on CBS Mornings, Romo and broadcast partner Jim Nantz previewed the upcoming conference championships. Romo said he had no inside information on Brady's retirement status, but he said he could walk away like Jordan did, only to return a year later.
"The Tom Brady one's really interesting. I don't know anything, no inside information. I don't talk to Tom at all about this. This is kind of how I think he would retire," Romo said. "Just knowing him a little bit, I'm like it's going to be quick, it's going to be, 'What? Whoa! Boom!' It's going to be a little bit of a shock. It's not going to be this fairy-tale ending."
Romo said Brady isn't like most others, who would retire on top. He believes had Brady won the Super Bowl this year, he'd return to see if he could win three in a row. Now that he lost, Romo said he could see Brady retiring but wouldn't be shocked if it was a quick retirement.
"I think sneakily, there's a chance that Tom Brady retires and may, I'm just saying, could come back in two years," Romo said. 'This is just crazy but he's like a bionic man. If he is right, well he's not hurt, he's still playing great. He may need to refresh like Jordan and go two years away, and maybe start another challenge. Because otherwise, he has nothing else to prove."
Romo said Brady has nothing left to prove
Brady referenced his retirement on the most recent episode of the Let's Go podcast with Jim Gray. He said the decision wasn't purely his. It was something he needed to discuss with his family.
"I said this a few years ago, it's what relationships are all about," Brady told Gray. "It's not always what I want. It's what we want as a family.  And I'm gonna spend a lot of time with them and figure out in the future what's next."
Romo said he sees the similarities between Brady and Jordan, and he feels that competitive fire will stay with him and may even get stronger after some time away.
Like Jordan, Brady doesn't have anything left to prove.
"When Michael Jordan retired after the first three championships, it was because he was like what else do I have to prove?" Romo said. "Magic (Johnson) and Larry (Bird) didn't win three in a row. I mean, (Brady's) got seven titles and Jordan has six."
Like Jordan, Romo can also see Brady retiring and then returning for one last dance.