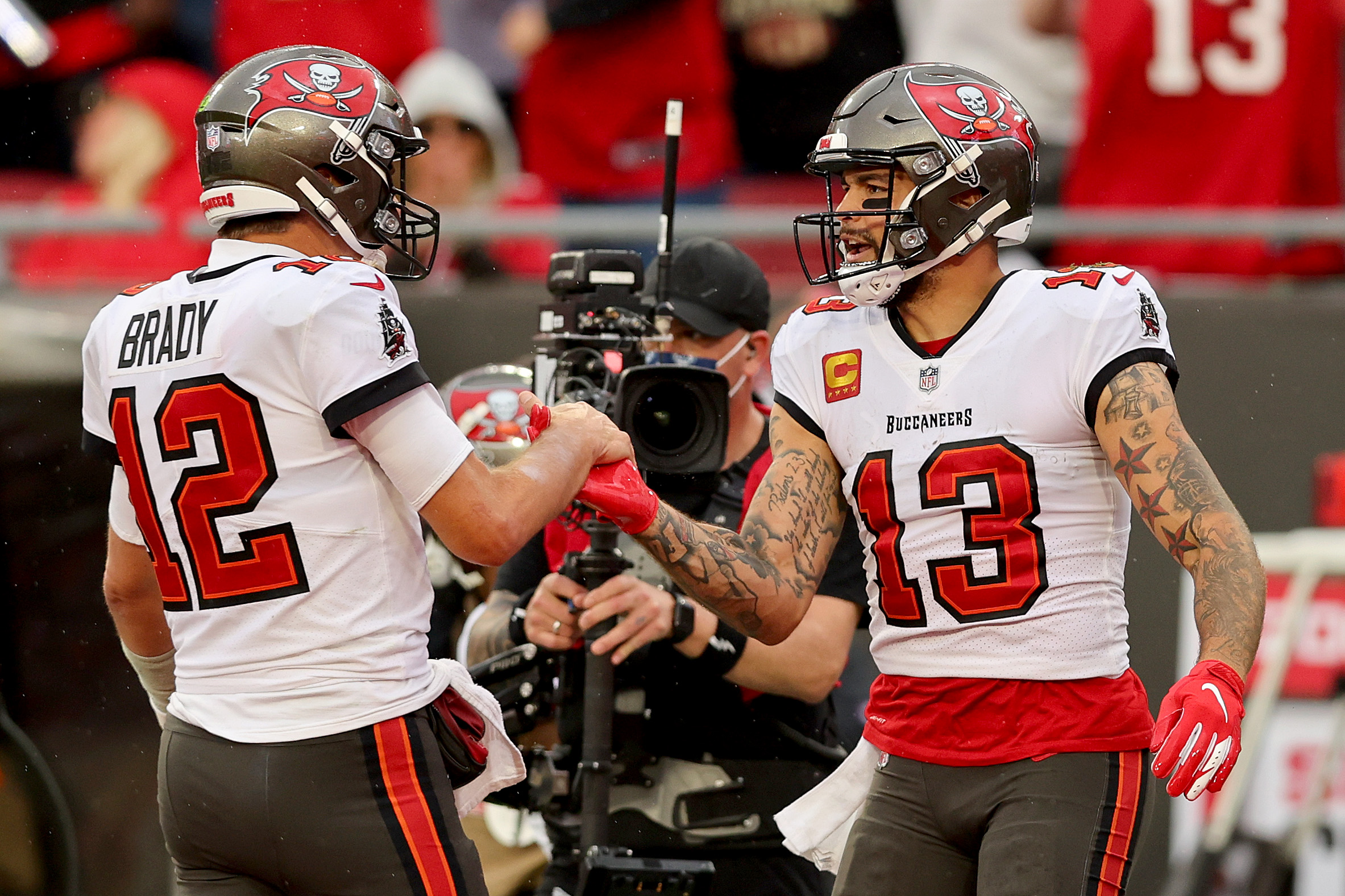 Despite Being 44, Tom Brady Said He Knows He 'Can Still Do It' After 1 Throw Against the Eagles
Tom Brady had one throw during last week's game that made him realize he still has what it takes to be a top-notch quarterback.
There aren't a whole lot of people doubting Tom Brady. Even at the age of 44, the Tampa Bay Buccaneers quarterback has shown he can still sling it. How long can he keep going?
Brady admitted this week that he realized he "can still do it" after making one particular throw last weekend against the Philadelphia Eagles. Brady's Bucs bounced the Eagles as he inched closer to an eighth Super Bowl title.
Tom Brady aiming for his eighth Super Bowl ring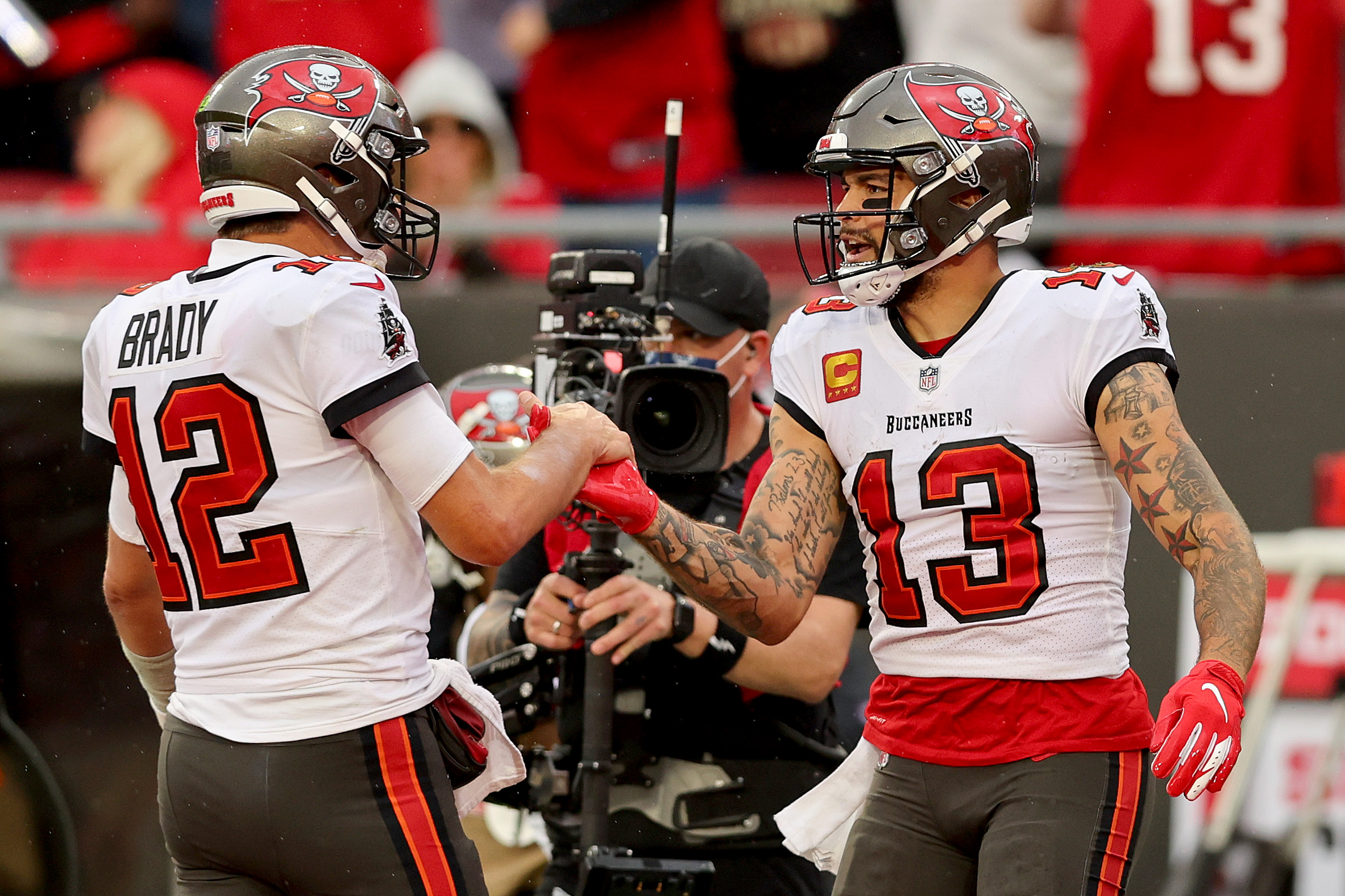 One down, three to go. After Brady and the Bucs dismantled the Eagles last weekend, Tampa Bay is three wins from repeating as Super Bowl champions. Should that happen, Brady would secure his eighth ring. Brady isn't getting ahead of himself and knows he has a tough road ahead.
"It only gets tougher from here," he said after Sunday's game with the Eagles, per ESPN.
In typical Brady fashion, he admitted he was happy with the win, but said there's still a long way to go.
"We did some good things," Brady said. "I think we're just going to have to keep doing what we did today. Everyone's got to touch it, make some explosive plays. Did a good job possessing it, the defense played great, so it was a great team win. Special teams played awesome — one of the best days we had on special teams all year."
His presence alone has Tampa thinking of a second straight Super Bowl.
"I don't ever take it for granted," Evans said about Brady's leadership. "When he came to this team I knew he was going to change the franchise. He's done that and then some. He makes sure we're always ready to play. He makes sure that we know what we're doing and he makes sure that we give it our all. That's all you can ask for from a leader."
Tom Brady knew he 'can still do it' after one throw against the Eagles
Questioning Brady — even at 44 — isn't a smart move. One day, his doubters will be right when they claim he's too old to suit up. For now, he remains one of the best in the business.
Age has been the hot topic surrounding Brady, who once said he wanted to play until he was 45. He is in the thick of the MVP race after leading the NFL in passing yards and touchdowns.
On the latest episode of the Let's Go podcast with Jim Gray, Brady discussed his age and said he knew right away he still had it during last weekend's victory over the Eagles. Gray brought up his age and Brady's quest for perfection. The quarterback said he's made very few "perfect" passes in his career, but one of them may have occurred Sunday.
"I had a route on the sideline to Mike Evans," Brady told Gray. "Came off a play-action fake. I took one hitch into the throw and just drove it across the field. It was a windy day, through the wind, and it just struck Mike right in the middle of his chest.
"And I go, 'Yup, those are the ones that prove to me that I can still do it.' It's really fun when it happens that way, although it doesn't happen that way all the time.
Brady will be placed in a 'further stratosphere' if he wins the Super Bowl this year
Brady is already labeled by many as the greatest quarterback to ever play in the NFL. If leaving the New England Patriots after 20 years and winning a Super Bowl in his first season with the Bucs isn't enough, what happens if he guides Tampa to a second straight championship?
Rich Eisen of NFL Network fills us in.
"If he goes back to back for the first time since he went back to back, then we will place him in a further stratosphere that no one will ever reach," Eisen said on ESPN's First Take.
Eisen went on to say the ideal Super Bowl matchup would involve Brady.
"It's Brady, Mahomes." Eisen said. "To see Brady try and do it one more time and to see Mahomes get one more crack at Brady. And then the guy that we're all assuming is going to be as terrific as he currently is for as long as Brady has done it. For Brady to beat him twice, in back-to-back years, I think we would be pulled up in front of the screen to see Brady do it again."