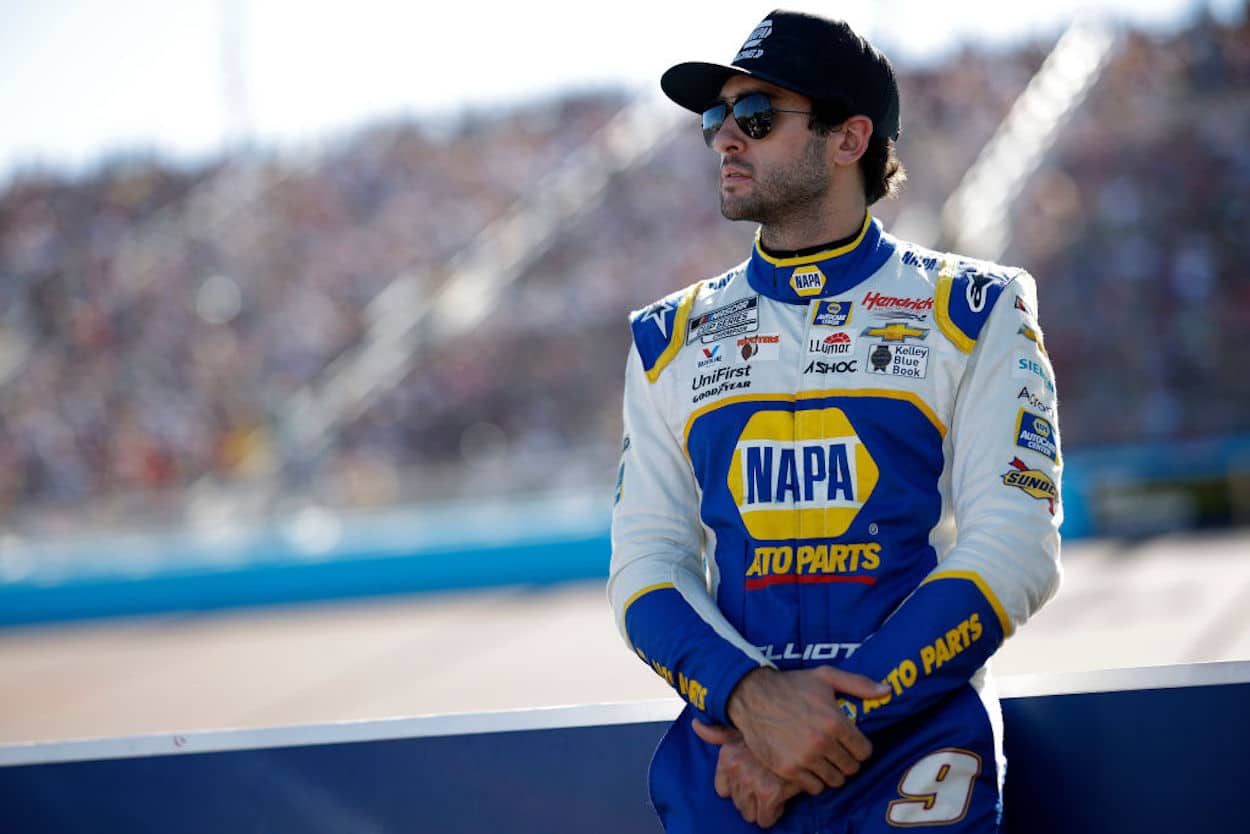 Chase Elliott Is Proof That You Can Win NASCAR's Most Popular Driver Award Without a Winning Personality
You'd think that being a fan favorite. stems from having a winning personality, but Chase Elliott proves that isn't the case. What's behind his popularity?
The month of December began in familiar fashion with Chase Elliott winning and being presented the National Motorsports Press Association Most Popular Driver Award at the annual NASCAR Awards ceremony in Nashville, Tennessee.
Elliott, not surprisingly, was a grateful recipient of the honor, which he received for the fifth consecutive year and which is determined by way of fan voting.

But what is it exactly that makes this fan vote little more than a Chase Elliott coronation year after year after year? Is it Elliott's driving ability, or success? Is it his personality, his pedigree or his attitude? Do fans of other drivers simply not bother to vote?
Let's delve deeper into this subject and see if we can nail down why Elliott is always named NASCAR's Most Popular Driver, without exception.
Chase Elliott's popularity has little to do with his achievements
No question, success breeds popularity in NASCAR — just like any sport — and Chase Elliott has certainly enjoyed his share of success over the last few years. Since being shut out of Victory Lane in his rookie Cup Series season of 2016 and sophomore campaign of 2017, the Dawsonville, Georgia native has triumphed 18 times, won the 2020 championship, and reached the Championship 4 for three years in succession. 
But over those same five years, Joey Logano has won two championships and 13 races, Kevin Harvick has claimed 23 checkered flags, Martin Truex Jr. has captured 16 trophies, Kyle Larson has won 14 races and a championship, Denny Hamlin has amassed 17 victories that included two Daytona 500s, and Kyle Busch has won 17 races and a championship. Yet, none of these drivers have come anywhere close to Elliott in popularity.
It's, therefore, safe to infer that success isn't the driving force behind all the love Elliott gets from the fans. If it was, the Most Popular Driver Award would've been much more evenly distributed among the sport's top wheelmen since others are right on Elliott's heels and, in some cases, even a little better.
Chase Elliott's attitude and personality leave a lot to be desired
Now that we've determined that it must not be Chase Elliott's on-track results or driving ability that fuel his superior popularity, let's consider his personality and attitude.
We'll start with personality. To be frank about it, Elliott just isn't that excitable of a guy. Unlike Carl Edwards — who for years thrilled fans with his trademark victory backflip off the door of his race car — or Ross Chastain — who celebrates a victory by smashing a watermelon on the ground and then taking a big, juicy bite out of it — Elliott brings no such creativity to the table.
When interviewed, the Hendrick Motorsports driver rarely smiles or raises his voice or says anything that could be considered remotely quotable or clever or outside the box. In short, he's as bland as a bag of Healthy Choice potato chips.
Now for the attitude part. Elliott is a notorious whiner who proved on multiple occasions in 2022 that he just doesn't know how to be a good sport when things don't go his way. 
Take, for example, the fall race on the Charlotte Motor Speedway ROVAL. After tangling late in the event with AJ Allmendinger, Elliott was so sour during post-race activities that he questioned his team's ability to provide him with competitive race cars over the next three weekends, criticized the on-track product associated with the Next Generation race car, cynically declared that the contact with Allmendinger was "somehow, some way" his own fault, suggested that NASCAR regularly throws phantom yellow flags to get the outcome it wants, and had a not-so-pleasant exchange with an NBC cameraman whose camera lens Elliott momentarily covered up before he gestured at the guy and basically told him to get lost. 
All that in one setting — just because he wasn't happy with how a race that had no bearing on his championship chances had turned out. 
Folks, if you thought Elliott's attitude was the catalyst for his popularity, wake up and face reality: His attitude downright stinks. Elliott's whininess is palpable. He simply manages to remain popular despite his unpleasant outlook on life.
The main source of Chase Elliott's popularity is so clear even he can't deny it
So if it's not Chase's Elliott attitude or personality or success or driving ability that makes him Mr. Popularity, what does?
It's quite obviously his pedigree — which we referenced in passing earlier. If Chase wasn't the son of Bill Elliott — a 16-time Most Popular Driver Award recipient, winner of 40 Cup Series races, and 2015 NASCAR Hall of Fame inductee — he wouldn't be half as beloved as he is by NASCAR Nation.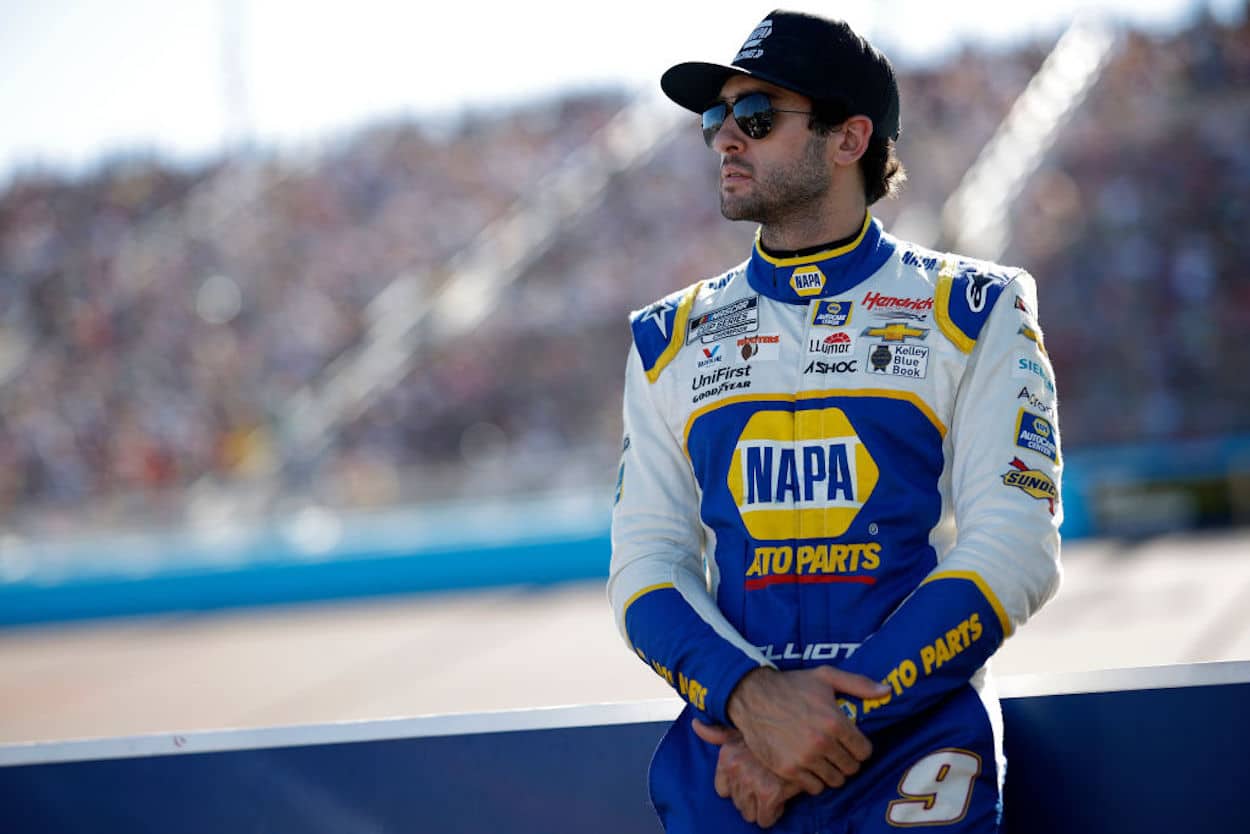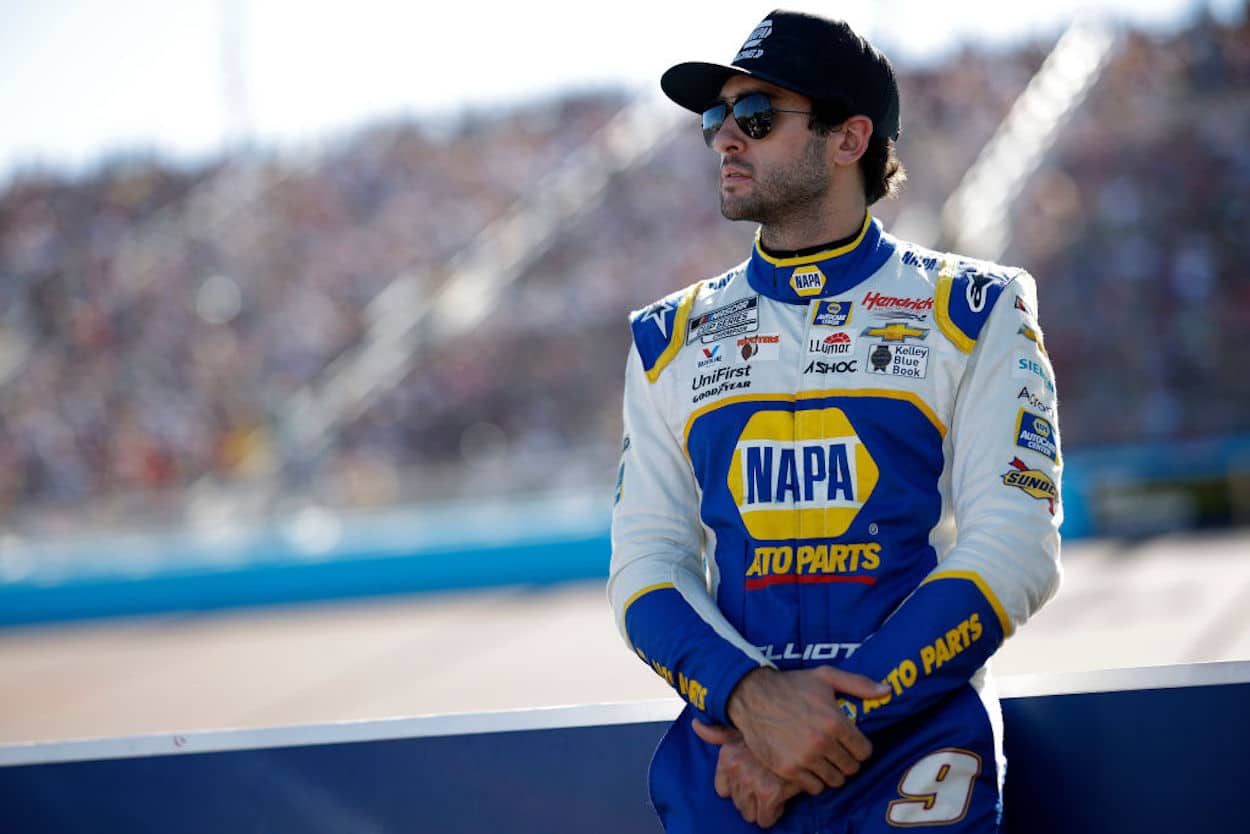 Think I'm being unfair to Chase or that my opinion has no merit? Go right ahead. Now consider what the man himself — Chase, that is — had to say after claiming his most recent Most Popular Driver Award earlier this month.
"I came into a very fortunate situation," Elliott candidly said during Champion's Week activities in Nashville. "Dad had a great connection with the fans, and beyond him, I look at the connection as an extension of his career and my uncles and my grandfather. The path and the work ethic they had to get to where they did and to achieve the goals they did. I think a lot of people really connected with them because of their approach and how they went about things. They were a little different than the rest.

"I completely understand that a lot of the folks that supported them and my family over the years have migrated to support me. I'm grateful for it. Grateful for the other side of the fence as well, and grateful for the new fans that I feel like I've made along the way, too."
So there you have it. Elliott undoubtedly does have some fans who never supported his Hall of Fame father or know nothing about his uncle, legendary engine builder Ernie Elliott. But the bread and butter of Elliott's fan base is the folks who loved his dad. And just like Dale Earnhardt Jr., who had a stranglehold on the Most Popular Driver Award for the 15 years leading up to his 2017 retirement from Cup Series racing, Elliott can't deny the main source of his popularity.
And it isn't him.