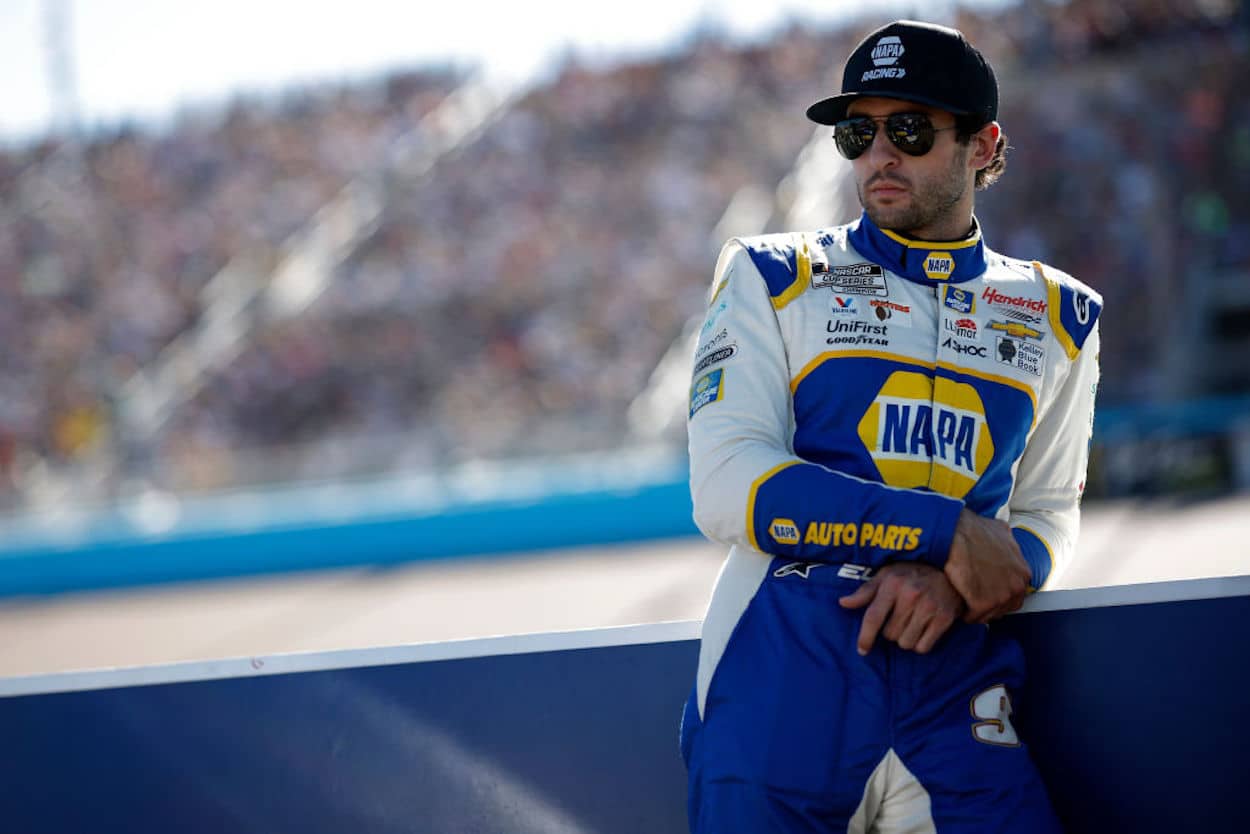 Like it or Not, the Truth is that Chase Elliott Needs a Major Attitude Adjustment
Chase Elliott is talented, successful, and popular. Those realities, however, don't excuse the driver's poor attitude.
The cynicism. The complaining. The profanity. The negativity. The accusing. Every time you turned around during the 2022 NASCAR Cup Series season, Chase Elliott seemed to be upset about something.
The obvious question, though, is: "Why?"
By all accounts, the Hendrick Motorsports driver had a tremendous year — winning a series-high five races, capturing the regular season championship, and becoming one of four drivers to earn a shot at the title in the final event at Phoenix Raceway.
But aside from the moments when he was smiling in Victory Lane, Elliott almost always appeared agitated and seemed to be wearing a scowl on his face — as if he felt like the world was against him. And in the end, his sour attitude almost certainly played a role in his overall poor playoff performance and his ultimate failure to earn his second championship at NASCAR's highest level.
Up next, we'll take a close-up look at three occasions where NASCAR's most popular driver acted like a spoiled brat and, in doing so, was his own worst enemy in 2022.
February 27 at Auto Club Speedway
The second race of the season, Chase Elliott went into a profanity-laced tirade over his in-car radio when he and Hendrick Motorsports teammate Kyle Larson clashed with just over 20 laps to go.
Unaware that Elliott was moving to his outside, Larson slid up the track and forced the No. 9 car up into the wall, effectively ending Elliott's day.
Elliott didn't speak with reporters after the race but had plenty to say while still inside his race car just moments after his brush with Larson and the concrete.
"What the f*** is he doing, man?" Elliott bellowed over the radio, his voice seething with anger. "That wasn't even f***ing close."
Now that's a great way to talk about your teammate, isn't it?
Larson, for his part, was apologetic and conciliatory after the race.
"I hate that I ended his day … but it was just an honest mistake," Larson said during the winner's press conference. "It happened, and I hate that it did. I know they're upset. But we'll talk, and, hopefully, we'll get on the same page. I would never run into my teammate or block him that aggressively and that late on purpose."
August 21 at Watkins Glen International
In a race that felt like a sequel to the February finish at Auto Club Speedway, Chase Elliott once again took issue with how Kyle Larson raced him in the final laps.
Only this time, the setting was the road course at Watkins Glen International, where Larson and Elliott made up the front row for the final restart. Running to Elliott's inside as the field sailed into Turn 1, Larson made the strategic decision to take the corner a bit wide and not give his teammate a whole lot of room. Sure enough, the move worked like a charm as Larson cleared Elliott off the Turn 1 exit and sped away to his second victory of the season.
There was no contact between the teammates — just close racing — but Elliott, who finished fourth, appeared none too pleased and was seen engaging in a rather serious conversation with Hendrick Motorsports team owner Rick Hendrick and Hendrick vice chairman Jeff Gordon on the live broadcast just after the race ended.
His frustration written all over his face, Elliott pretended to be just fine when asked during a televised post-race interview on pit road about whether he considered the risk of choosing to restart on the outside.
"Just a huge congratulations to Kyle and everybody on the 5 team," said a sullen Elliott, dripping with sarcasm. "Congratulations to everybody at Hendrick Motorsports for getting another win."
Elliott blew his cover in the media center a few minutes later, however, when asked if he felt like he did anything wrong on the last restart. "Yeah, I'm sure, I did," Elliott snapped. "It was my fault."
Elliott, of course, was being completely cynical in that response, but in all reality, Larson didn't do anything out-of-bounds or malicious.
"I think Chase may have expected too much from Larson in terms of, 'Hey, take care of me. I'm going to restart over here, so don't use me up,'" NASCAR on NBC race announcer Dale Earnhardt Jr. said two days later on his popular podcast, The Dale Jr. Download. "I think that maybe Chase was expecting a little too much help from a teammate in that moment. … To me, it's racing. To me, it's hard racing. It's the end of the race. It's the last restart. The guy is your teammate, there is some level of responsibility not to wreck your teammate, but you've gotta race for the win."
Indeed you do. Even if Chase Elliott can't seem to grasp the concept.
October 9 at the Charlotte Motor Speedway ROVAL
Without question, Chase Elliott took his whining to an entirely new level following the Round of 12 playoff elimination race at the Charlotte Motor Speedway ROVAL.
Already locked into the Round of 8 by virtue of winning the previous weekend at Talladega, Elliott quite literally had nothing to gain or lose at Charlotte. But you'd have never known it by his words and actions after the race — a race in which he'd been in contention for the win before tangling with AJ Allmendinger.
Once Elliott finished complaining about how he felt like Allmendinger had put him in a compromising position on the track — "I'm sure it was my fault, somehow, some way," Elliott chided — he offered a not-so-upbeat assessment of his prospects in the three upcoming Round of 8 races.
"We sucked at [Las] Vegas in the spring, ran terrible at Homestead last year, and nobody's passing anybody at Martinsville, so you better bring it," Elliott said in a recorded post-race interview that you can watch below. "It's going to be tough."
Speaking more generally about the challenges of passing in the first-year Next Generation race car, Elliott said: "It's just going to get worse. Enjoy."
Before the interview concluded, Elliott also threw NASCAR under the bus when asked to share his opinion about a questionable late-race caution for some sponsor signage that made its way onto the track. Prior to the caution flag waving, Elliott had a comfortable lead.
"You always expect a caution," Elliott said in this recorded video that's available on YouTube. "It's just a matter of how long they want to wait to throw one, if they don't get one naturally. I never even saw a sign — if that tells you anything. But I'm also really stupid. I struggle to see things in general or know what day it is, or whatever. So it could've been there for 100 laps, or it could've been there for one lap. I really don't know."

One thing Elliott did know after the Charlotte race was that he didn't want a camera to be anywhere in his vicinity while he had a post-race conversation with William Byron. 
Speaking casually with his Hendrick Motorsports teammate when he noticed an NBC camera nearby, Elliott promptly moved in the camera's direction and briefly put his hand over the lens before saying something and motioning for the cameraman to move on.
It was a truly odd encounter that Elliott faced questions about the following weekend.
"Probably not a wise move on my behalf," Elliott told reporters in a video shared on Twitter by FOX Sports' Bob Pockrass. "But I asked the guy to give us a little space, and he didn't really. [It was] just frustration after a tough race but probably not the right move for me to make."
Indeed it wasn't the right move. Neither was offering a gloomy forecast for the Round of 8, which suggested a lack of confidence in his cars and his team. Neither was his prediction that the racing down the season's final stretch was going to get worse. Neither was his suggestion that NASCAR manufactures cautions. And neither was his Fontana radio rant about Kyle Larson or his lack of sincerity after his dustup with Larson at Watkins Glen.
It's time for Chase Elliott to stop acting like his life is so hard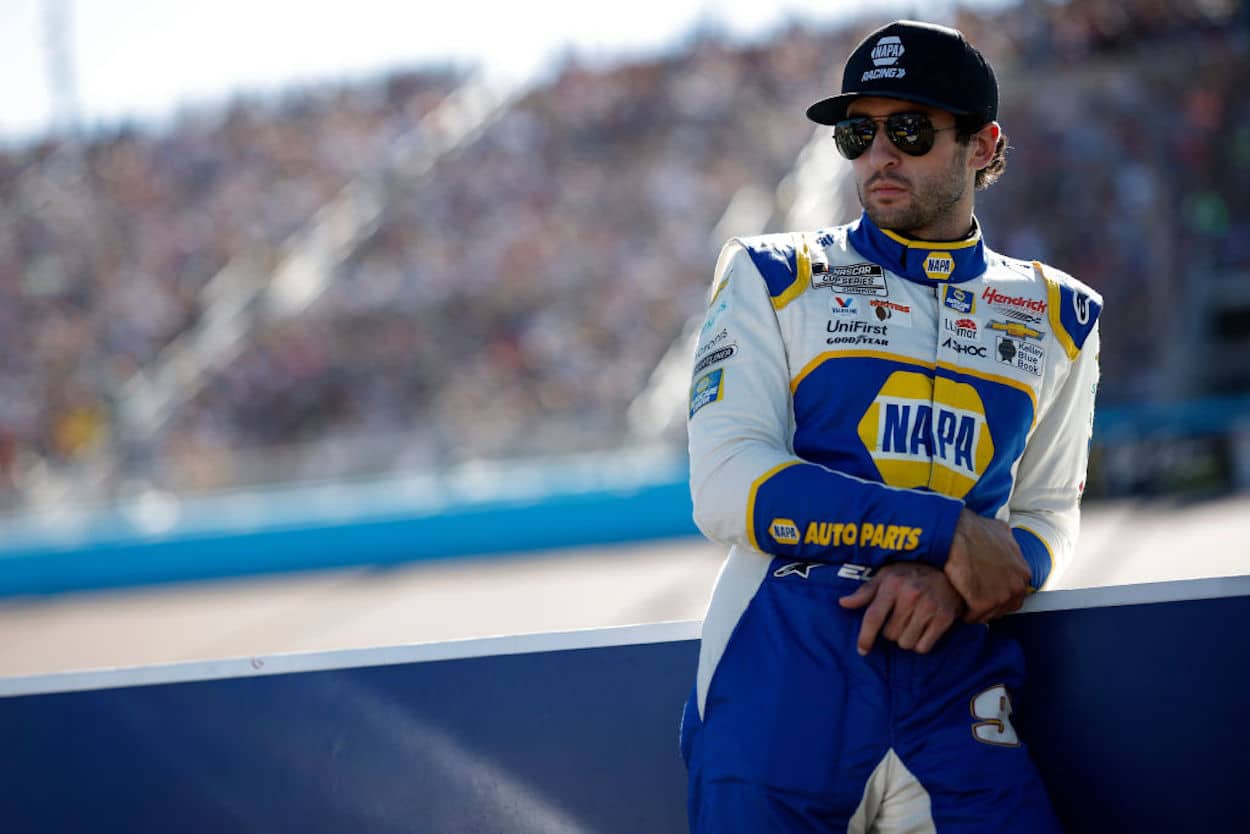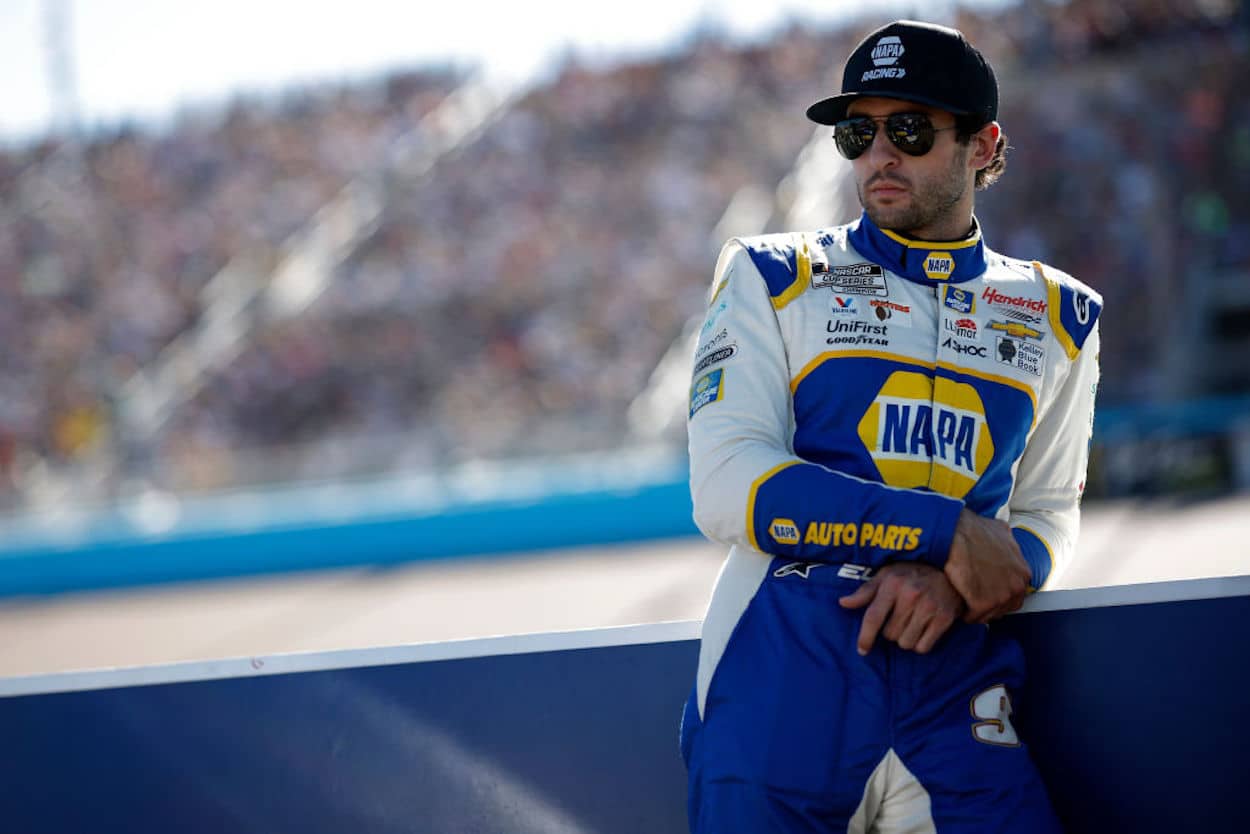 Look, I realize Chase Elliott is NASCAR's four-time Most Popular Driver. But I also know that NASCAR fans don't generally like drivers who spend a large chunk of their time griping and acting like they're a victim and the world is out to get them.
The son of a NASCAR Hall of Famer and former Cup Series champion Bill Elliott, Chase Elliott is no victim. He's far from it. And whether he realizes it or not, he's extremely privileged to have the opportunity to compete for Hendrick Motorsports — even if he has to occasionally share some of the glory with Kyle Larson and others.
So it's time for Elliott to stop the "woe is me" crap and start counting his blessings. Otherwise, he risks losing his fan base, disillusioning his team, and ultimately not enjoying the kind of career that's attainable if he can just grow up.