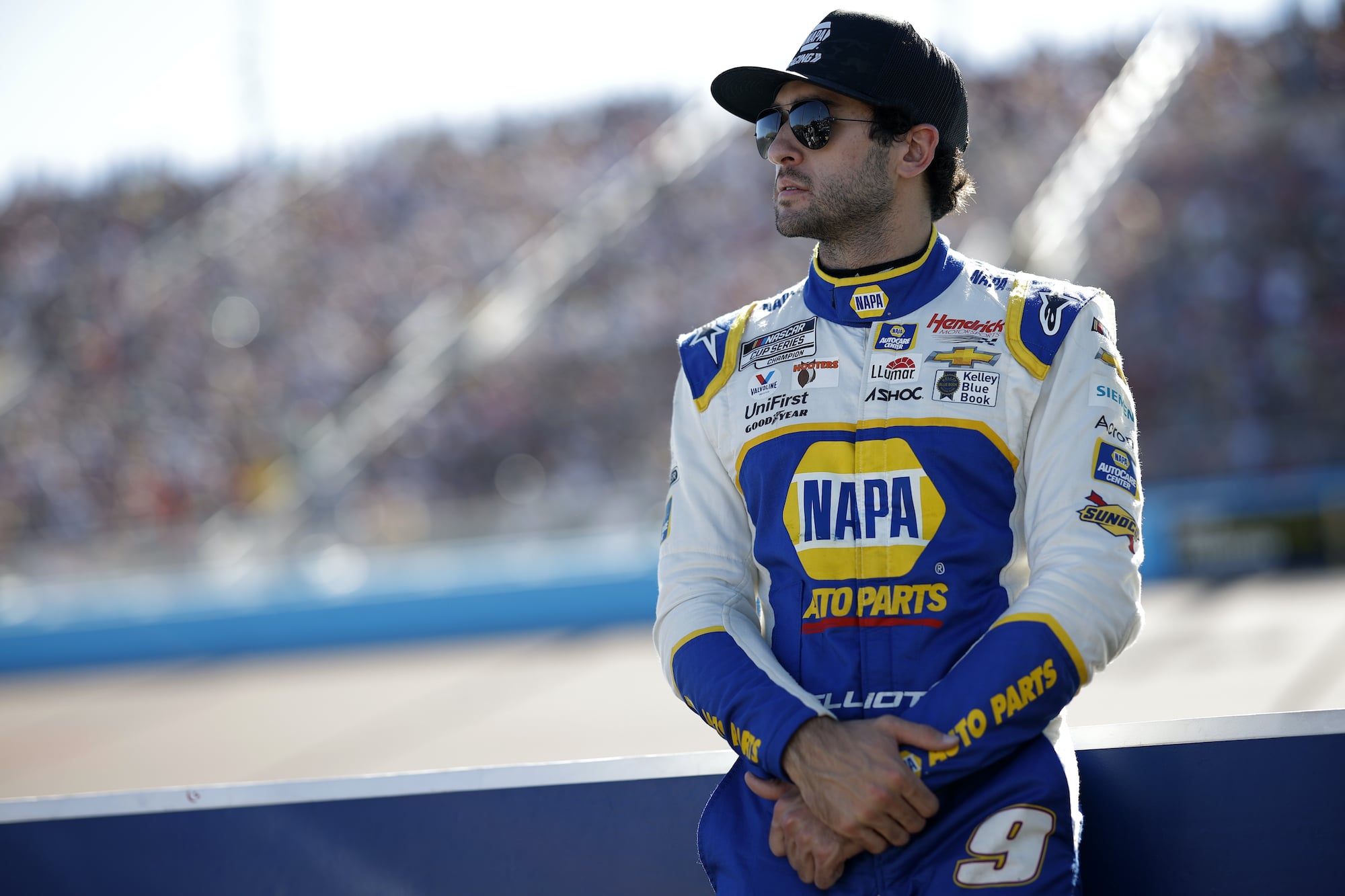 Chase Elliott Admits Fear at Nitro Rallycross When Car Began Losing Power as He Approached Massive Jump
Chase Elliott admitted he was scared during his appearance at Nitro Rallycross this weekend when his electric car started losing power as he approached a massive jump.
Chase Elliott has watched the last couple of seasons as his Hendrick Motorsports teammate Kyle Larson set the pace for drivers participating in racing ventures outside of NASCAR. The 2020 champion has joined in on the action, racing multiple times in various disciplines around the country. 
This past weekend the 26-year-old competed for a second consecutive year in Nitro Rallycross, but it was considerably different from his first appearance. After what happened, it's understandable if Elliott doesn't want to race electric cars due to the scary scenario he faced in the desert. 
Chase Elliott competes at Nitro Rallycross in 2021
Chase Elliott got out of his comfort zone last year after the 2021 Cup season by competing at Nitro Rallycross in Florida, which featured a hybrid track comprised of dirt and asphalt. 
The HMS driver impressed in his performance against veteran driver Tanner Foust, who has multiple rallycross championships to his credit. In the Bracket Battle race, the NASCAR driver remained within striking distance throughout the three-lap prelim.
On the final lap, Elliott made an aggressive move, diving underneath his competitor with the nose of his car hitting Foust's door. The contact got both cars sideways, but the Cup driver surged ahead into the lead over the final dirt jump and crossed the finish line six car lengths ahead to the roar of the packed house.
However, race stewards later assessed Elliott with a time penalty for the last-lap move and took away his victory. 
Elliott details scary scenario in 2022 with reduced power going over jump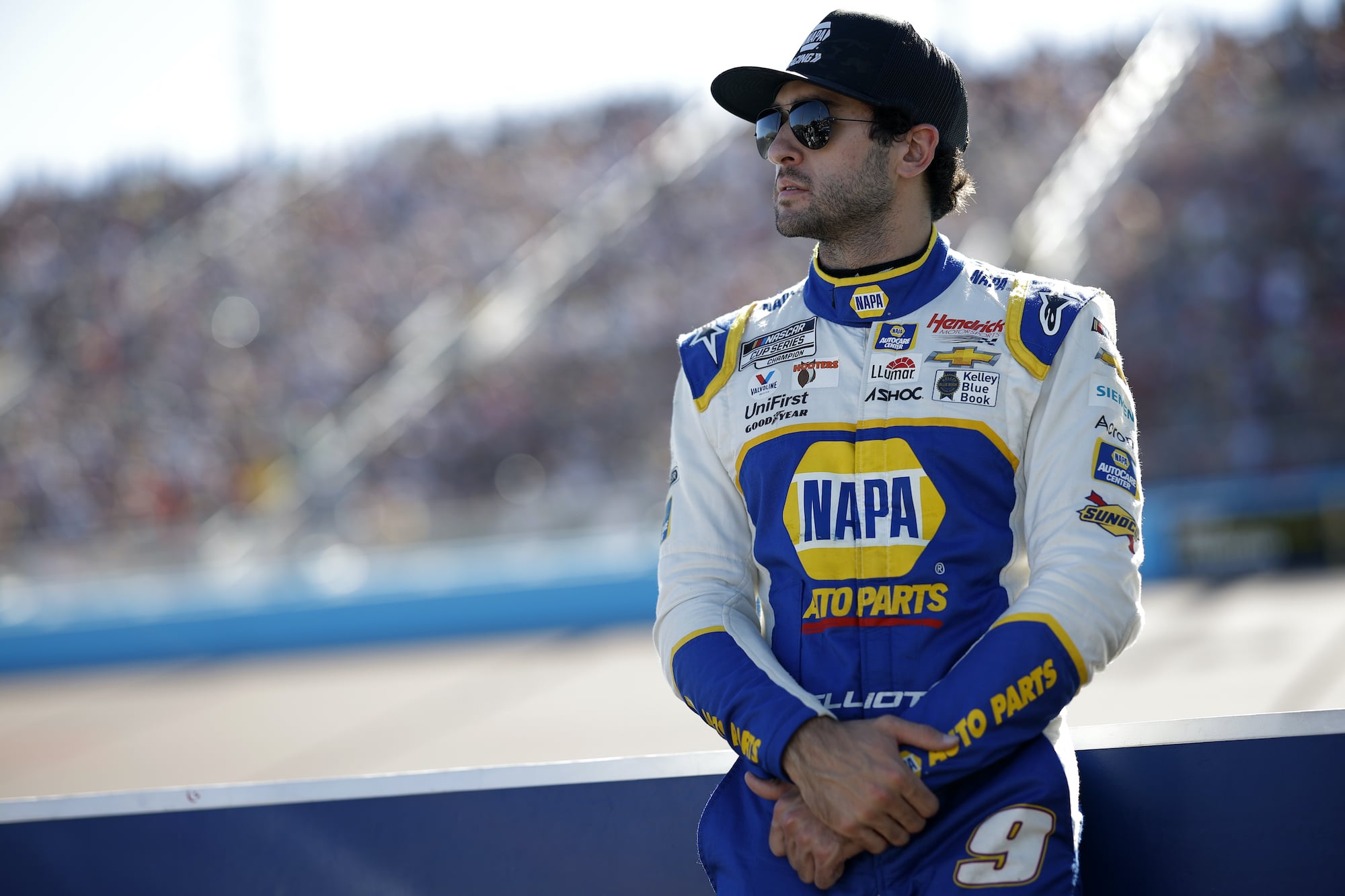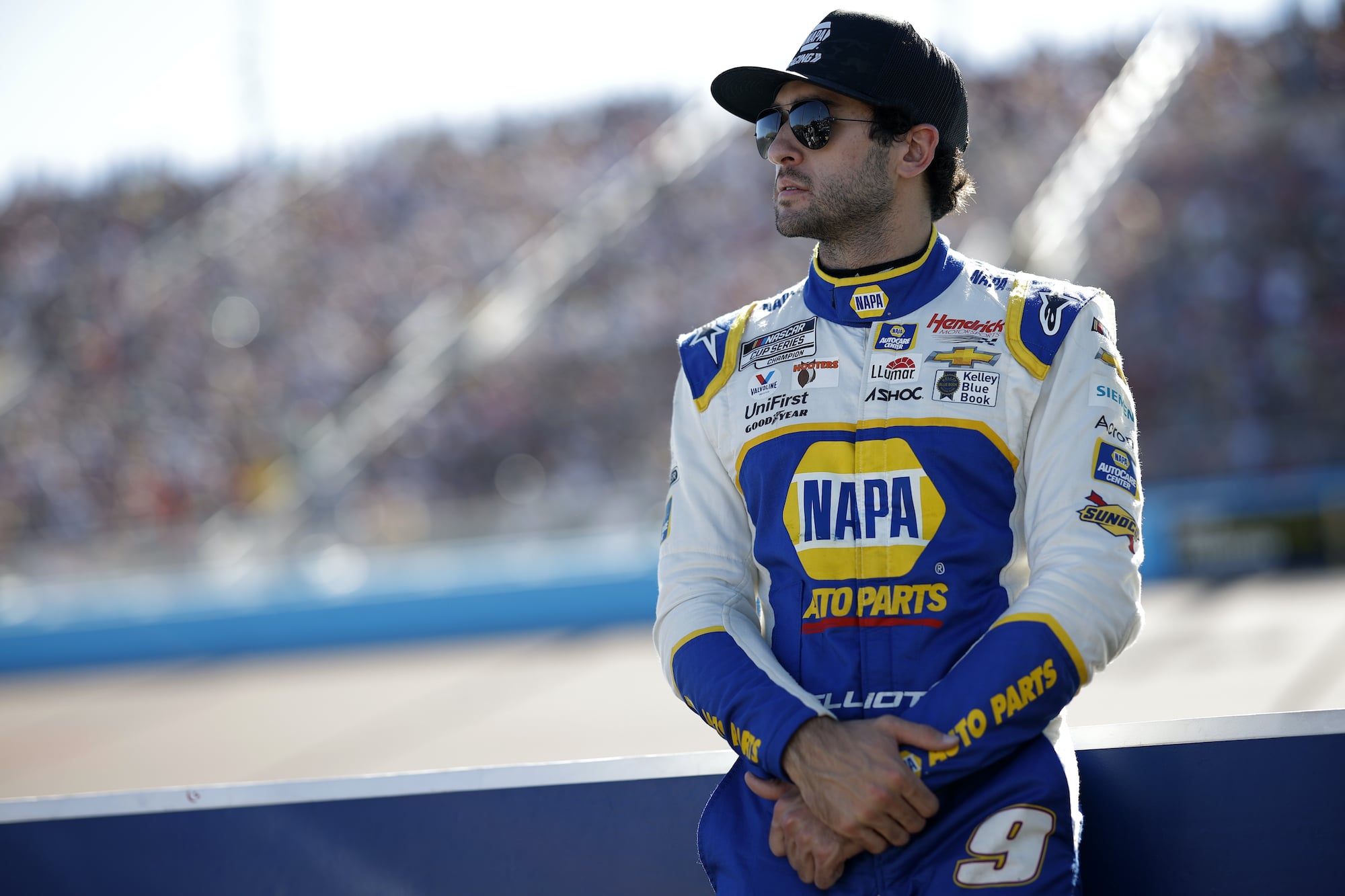 This year, Elliott returned to Nitro Rallycross in a different setting and very different setup, with electric all-wheel drive cars. Unfortunately, during an early prelim battle, gremlins affected the HMS driver's car and forced him to consider the consequences of what might happen if he lost power going over one of the jumps.
"It was losing power throughout that last run," Elliott told the reporter. "It had lost a bunch. It was hardly running there toward the end. I was kind of scared to go over the jumps. I didn't know how far I was going to be able to jump. I was wide open. It seemed fast enough to make it across. 
"I went ahead and finished the lap. I was getting all kinds of messages popping up on the screen. I didn't know what they meant. I don't know anything about electric cars but hopefully it's alright."
In scary crash earlier this year at Chili Bowl
Fortunately for Elliott, he had enough power to successfully complete the jump and had no other issues. Interestingly, he's already familiar with how things can go horribly wrong in a non-NASCAR race as he found out earlier this year at the 2022 Chili Bowl Nationals.
Elliott was making laps around the short dirt track when his No. 9 car's left front wheel ran up on the back of another car's right rear wheel, which then sent him up in the air, his right rear wheel the only part of his car making contact with the dirt. 
When the right front wheel returned to the ground, his car cartwheeled, got airborne, and climbed high up the catch fence upside down before slamming back down onto the dirt. 
"I'm fine," Elliott said a few minutes later. "Those guys kind of checked up and I jumped a wheel and went for a ride. Feeling good. Hate to tear up Kyle's car but we'll try again and hopefully come back next year and be a little better."  
Elliott is all-too-familiar with getting air and crashing down to earth. He's just glad he didn't have to find out about it again this weekend in Phoenix.